Did a little more to the car...
Some pics.. perhaps you'll spot the difference ?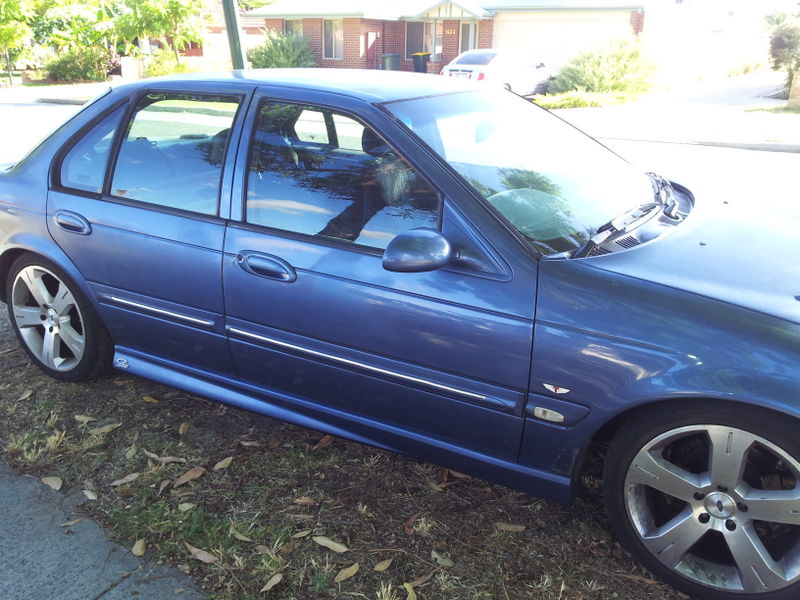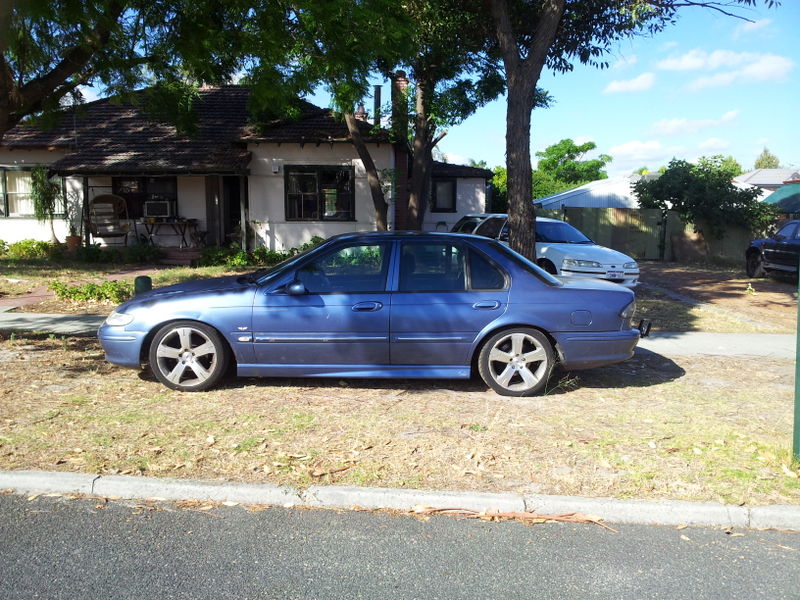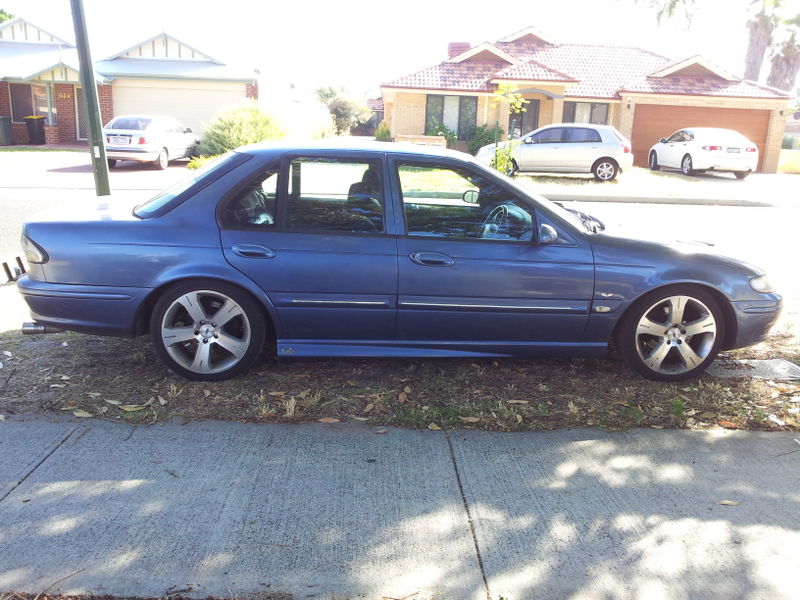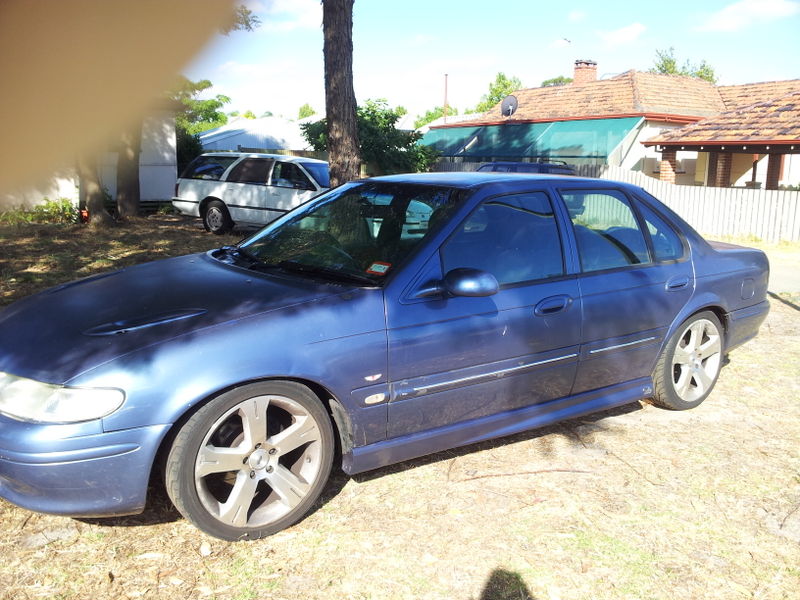 Sorry, car is covered in s**t and dirt... but still, it looks good I think.
Currently getting the new ball joints pressed into my spare arms and then going to put the lot with some new shockies and my adjustable camber kit and then take the lot over the pits again to get it in the books as a manual. Once that is done, I can get back to what I really want to be doing.. making the supercharger go...
I should add that I have the BA XR rear skirt and my EL XR/BA GT bar hybrid in various stages of completion too.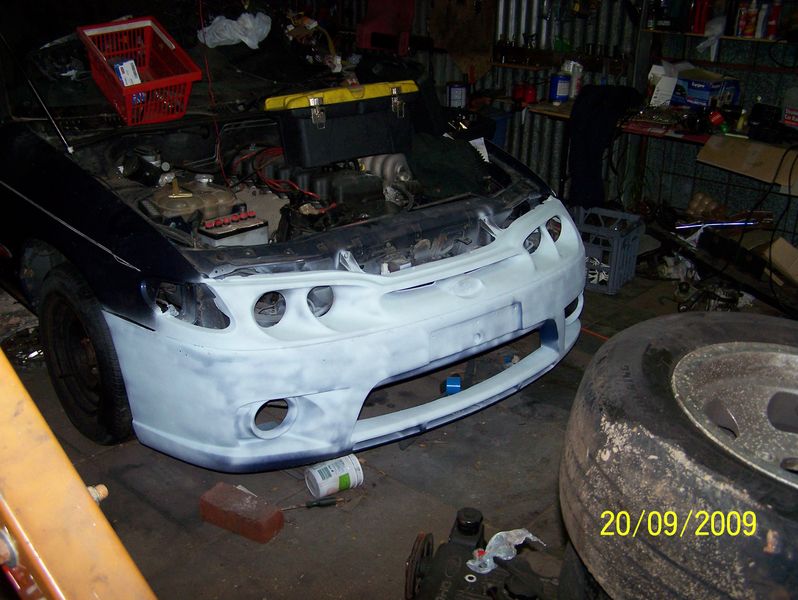 This is an old photo of the front bar.. the glasswork is now all done, all it needs is some final sanding and painting and it goes on the car as well. I've managed to contour the whole thing so it sits perfectly everywhere.
Last edited by frankieh on Sun Jan 15, 2012 11:26 pm, edited 2 times in total.