So, a massive thanks to all fordmods.com contributer's as this forum has been a huge source of enjoyment/assistance/social calendar for many years.
In following the suggested format see below.
GENERAL
MAKE: FORD
MODEL: FAIRMONT GHIA - SEDAN
YEAR:98
COLOUR: SILVER
MECHANICAL
ENGINE:5.0ltr
TRANSMISSION:AUTO
DIFFERENTIAL: unknown
BRAKES: FACTORY
SUSPENSION: there must be ultra lows up front coz some scrubbing of gaurds has taken place
EXHAUST: PACEMAKER headers
STYLING
WHEELS/TYRES: EL GT 17" copies
INTERIOR: woodgrain/chrome accents - factory
EXTERIOR: - requires some love
IN CAR ENTERTAINMENT: factory stacker
OTHER
FUTURE PLANS: heads, cams, water pump, starter, exhaust, the list goes on...
MONEY SPENT SO FAR: $4,000.00 - approx
CREDITS/THANKS: Bridgestone hoppers crossing
IMAGES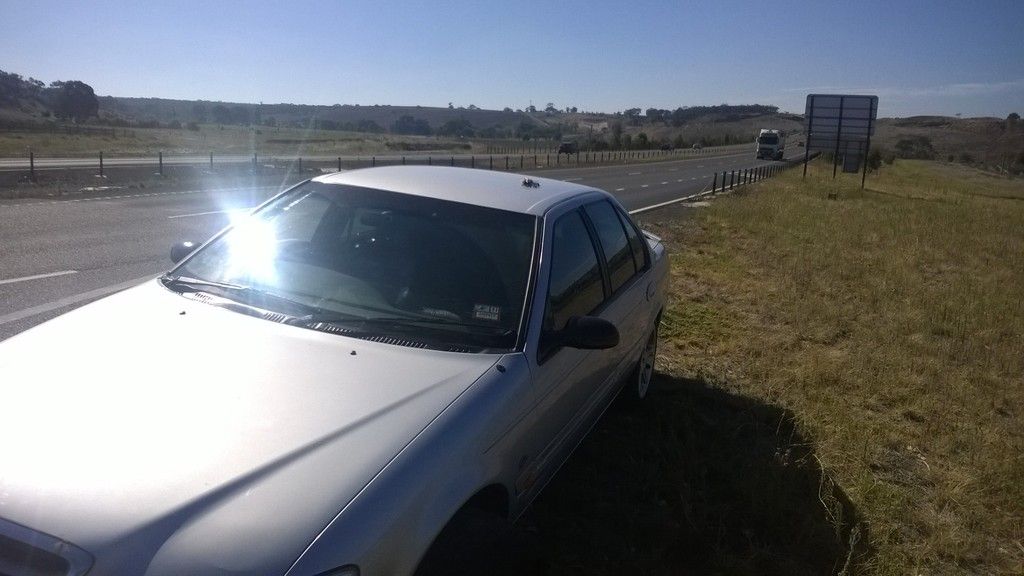 learned the hard way
i will make an attempt to get some better quality pics for you guys and gals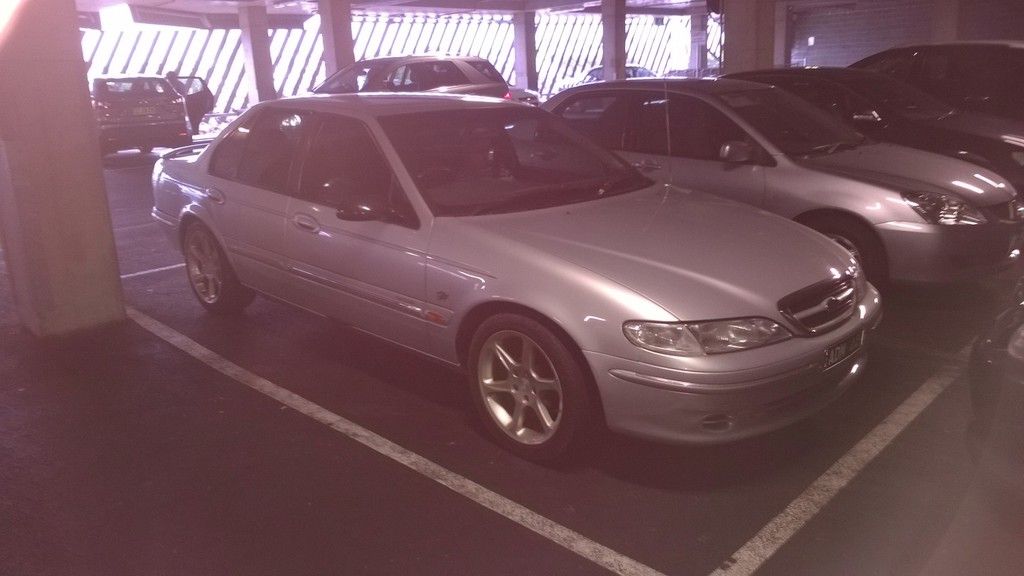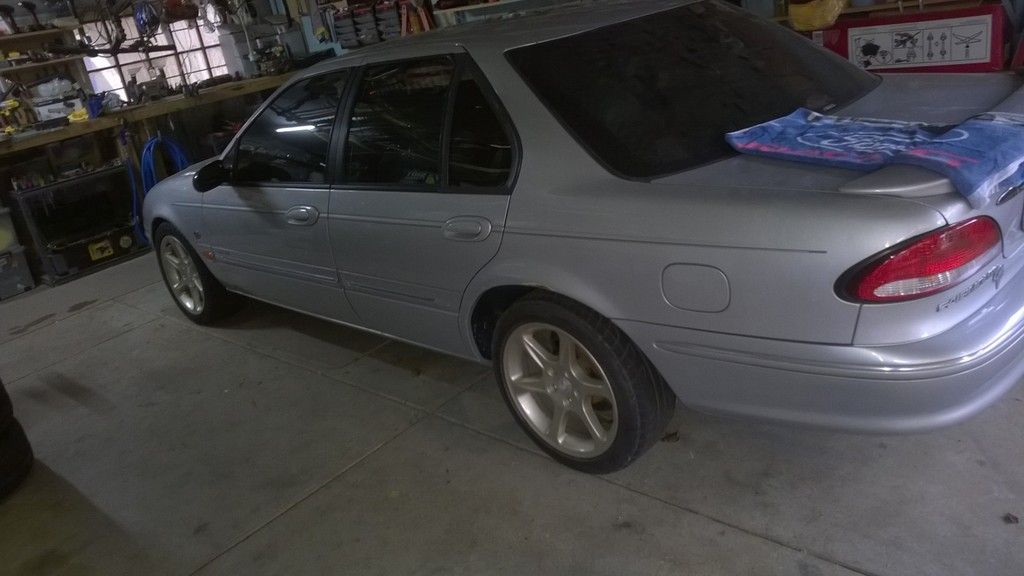 will keep you all updated on progress.
Cheers