Ok so i wired up a plug for my air temp sensor and plugged in a known working sensor i had spare and it reads -20c in about 25-30 degree ambient temp. I need to calibrate it to my ecu but there is no setting i can see using my hand controller to calibrate it. I remember when i had to send my coolant temp sensor and ecu back to microtech to get them to calibrate it. Now im not sure whether it can be done with a laptop or if i actually need to send it back again. Anyone have any experience with microtechs and know if it can be done?
Ive unplugged it and left the wiring in the engine bay until i can get that sorted. Last time i sent my ecu down to be re configured and calibrated it cost me $350
hopefully they dont charge heaps if its just this getting done...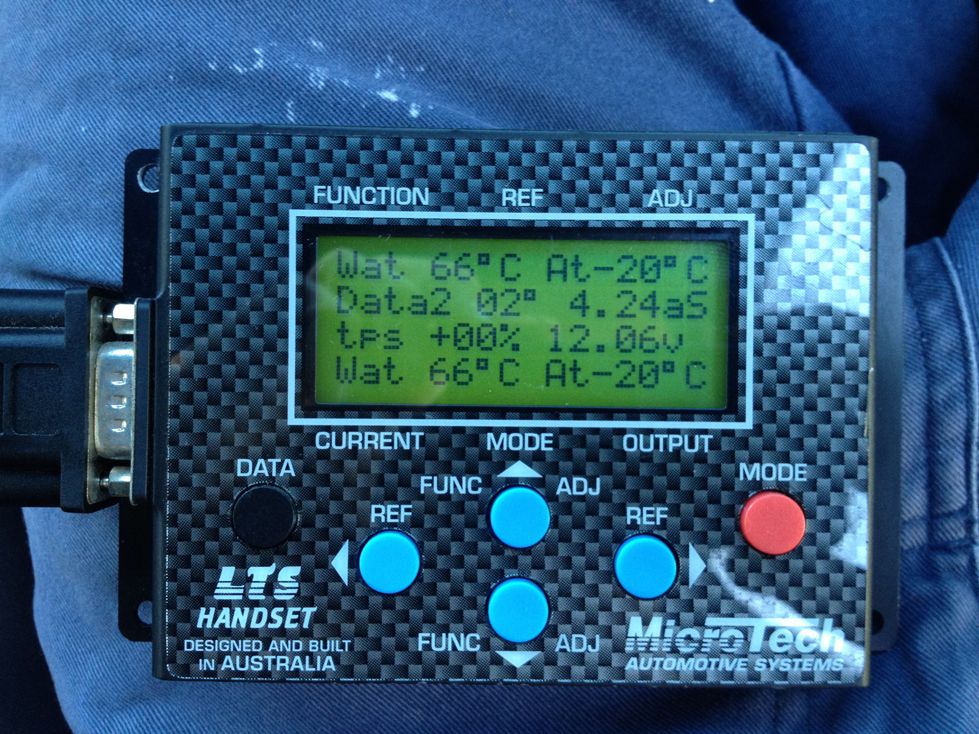 Edit: Just looked on the microtech website and it seems as if it needs to be calibrated by microtech, alternatively i can buy an air temp sensor for $35 from microtech that will suit my ecu and its an M14x1.5 thread which looks about the same as the factory sensor. Just need to measure with something more accurate like some verniers at work on monday. But should be good to get it hooked up and monitor my inlet air temp so i can start making a cold air intake to suit.
Last edited by xr6_corbin on Sun Feb 03, 2013 6:36 pm, edited 1 time in total.