Hey all,
Just thought I would drop some pics and start a project thread as this car is my current project.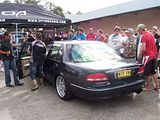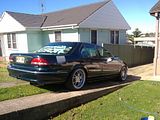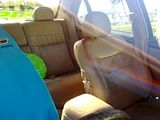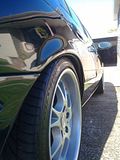 The car is currently being pulled apart for a respray and restore. The underbody is going to be coated in a black spray on sound deadner and all the other parts are going to be painted either a dark silver or the colour of the car which is yet to be decided. It's either going to stay the original heritage green or go a limetime kandy green. I'm leaning more towards the stock colour as the amount of work involved in a full respray still seems a bit too much but would suit the car as I want it as a show car. I have had many people say I should keep it original in a way, rather than changing colour, so I wouldn't mind some comments on that topic
The engine is either going to be swapped out for a DOHC or might still be staying with the SOHC, but either way it will be turbo charged
The interior has been reconditioned and all I need to add now is the sunroof.
I am going through adding a custom boot install for two 15's and there is a full fusion sound system going in.
And finally deciding upon which wheels are to go onto the car, be it either 20 inch typhoons, or 20 inch chromies.
Anyways! Thanks for looking
Cheers!
_________________

|Heritage Green|Cappa Leather Interior| Fusion Comp Spec Sound|Pacemaker 4480|18x8.5 w/ Dish|Pedders Sports Ryder|2.5" Exhaust|K&N Filter|
[---To Come---] BF Barra Conversion