familyhack wrote:
is the fairlane forsale?
hence why i asked..
Why didnt you say so?
The fairlane wasnt for sale.
The EF is pretty good bodywise for the price. There is 1 or 2 shopping trolley dents, a small non shopping trolley dint on the back passenger door and the rear bar hangs wrong in the corner that you can see in the photos. Other than that its pretty good. The colour hides imperfections well.
No real plans yet other than get it rwc and drive it to the station.
It will get a the usual headunit swap, lowered suspension and better hubcaps.
Ill fit my ECU then decide what to from there.
This is how an $800 helmet looks after hitting a tow bar at 50k's.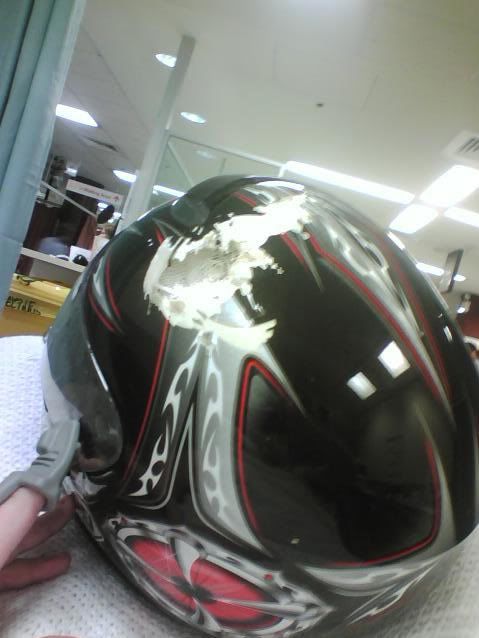 This is what the bike looks like. Its been written off and the cheque was deposited into my account today.