The car is done.....so far.
It made 185 rwkw and 443 Nm at 4.5 psi, which is great for low psi !
Trent did a great tune with what he was working with on the car.
He was able to take the car up to 200 rwkw but wasn't happy with how the car leaned out in higher revs.
Because we are running the car with standard ecu and J3 chip Trent was unable to squeeze more safe and reliable power as (form what I remember) some of the fuel codes we not available.
I wouldn't mind getting a bit more power out of the car if possible... So contacted Jason, who is always great help and just need to send him the dyno sheets
Really happy with how the car is at the moment, it idles great and puts the power down really well !
Anyway here are the sheets....
This was the read out with the problem intercooler and leak...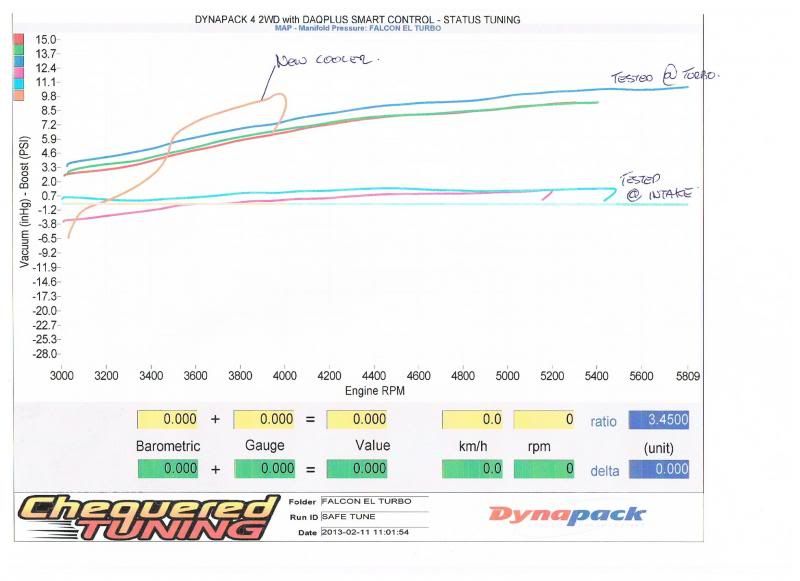 Then with the final tune here are the results...