[Last Updated 28/08/2014]
My 2009 Ford Falcon FG XT as first purchased from a Manheim auction, with 90,000 odd km's.
This picture was taken before the car was actually purchased by me
haha
Pics from when I got it home: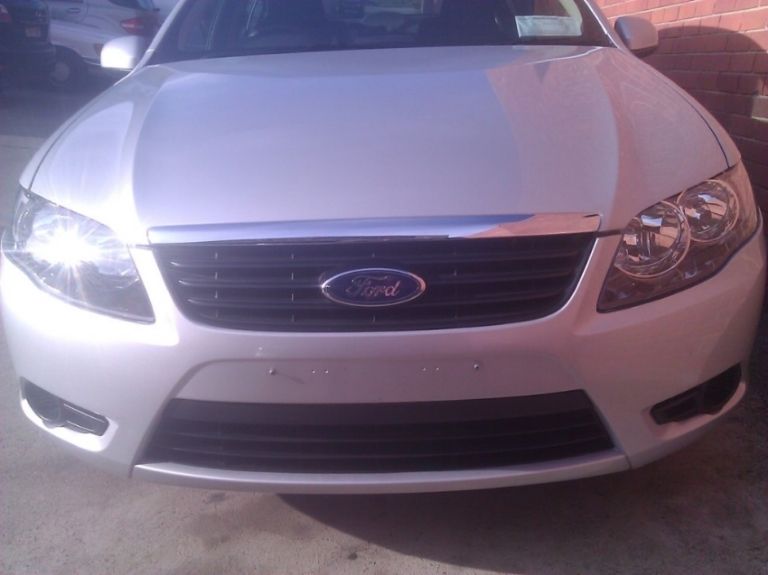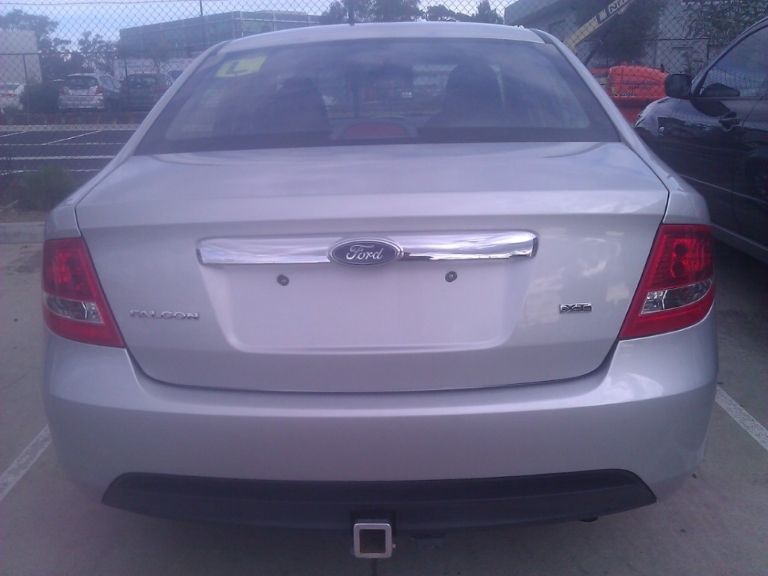 1. First Mod: Tinted Windows & Chrome Doorhandles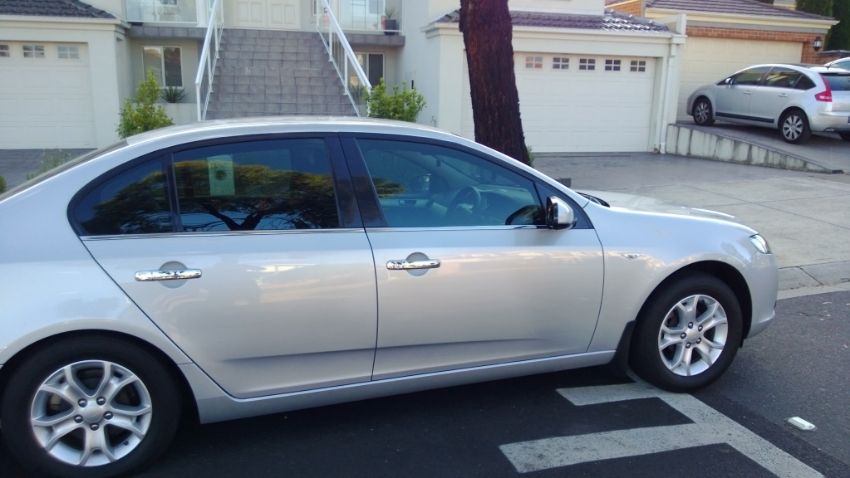 2. Second Mod: Mounting Foglights + Wiring ( Wiring Done by The One Stop Shop Australia)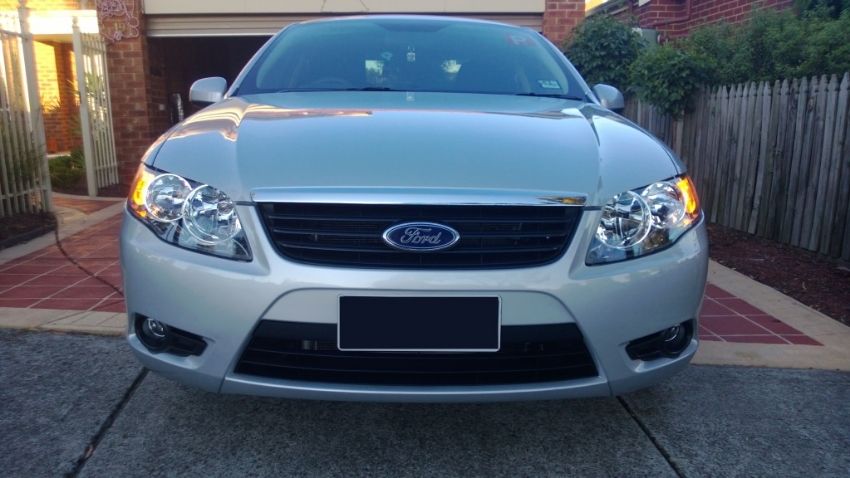 3. Reverse Sensors (Also installed by The One Stop Shop Australia)
4. Lip Spoiler!
5. Removed XT and Falcon badges!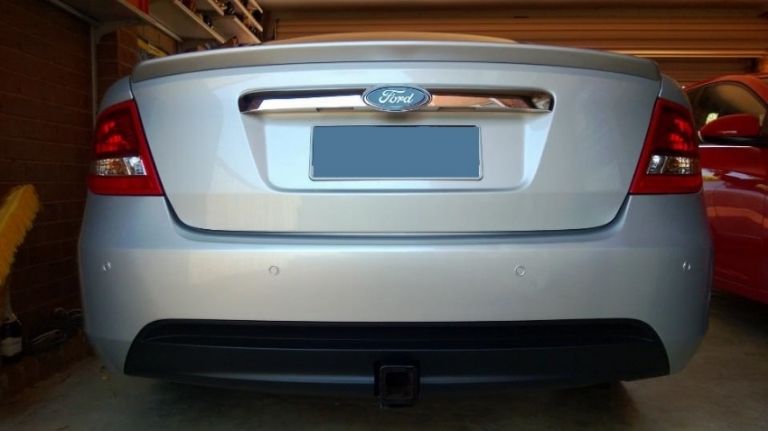 6. Removed airbox restrictor... Why? BECAUSE RACE CAR!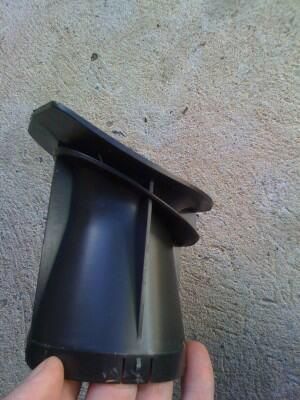 7. Swapped standard rear XT lights for G6E lights!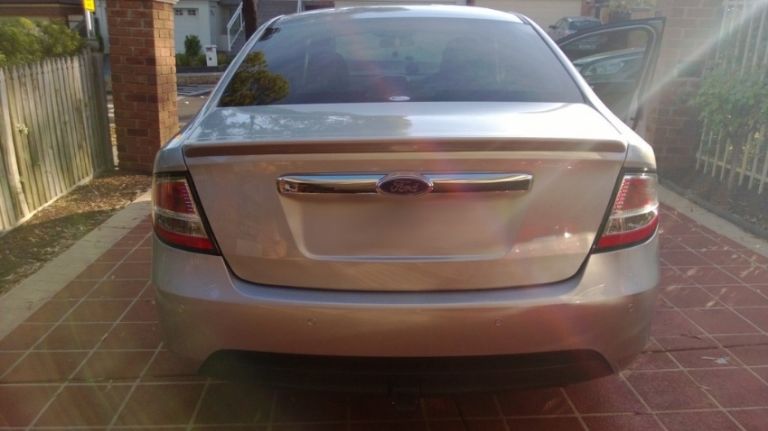 8. New Rims & Tyres. 18" Ford Territory Rims fitted with Pirelli Pzero Nero 245/40/18's.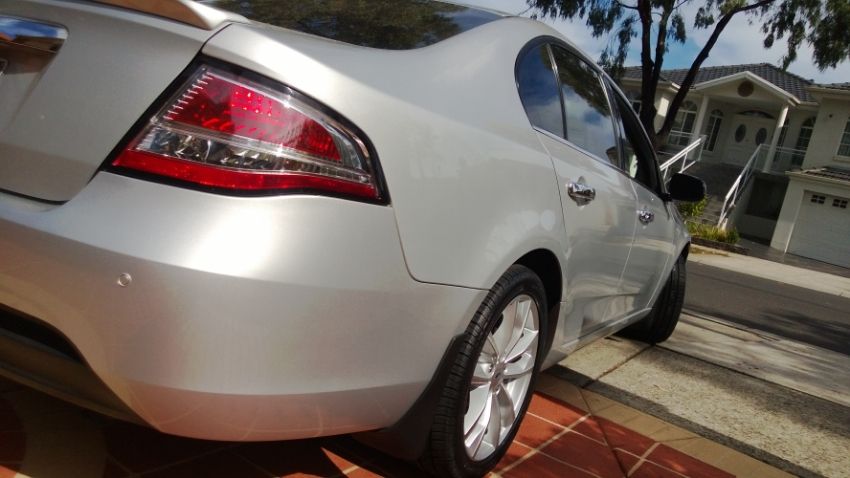 9. Removed Towbar.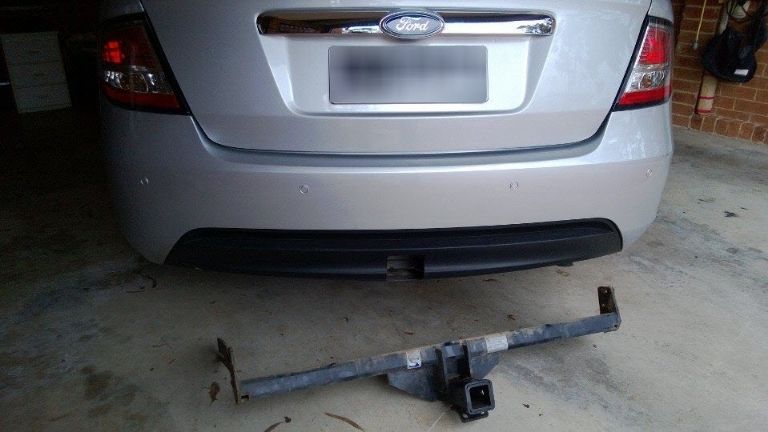 10. Removed Mud flaps.
11. King Springs SSL/Stage 3/Ultra Low Springs and Monroe GT Sport Lowered Struts & Shocks fitted to car! SL at the front, SSL at the back!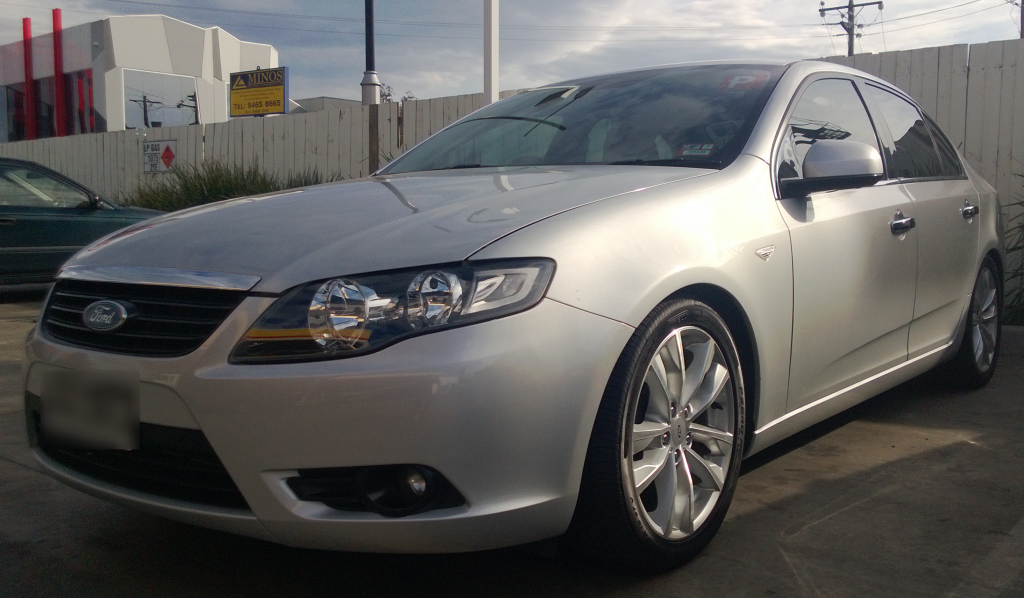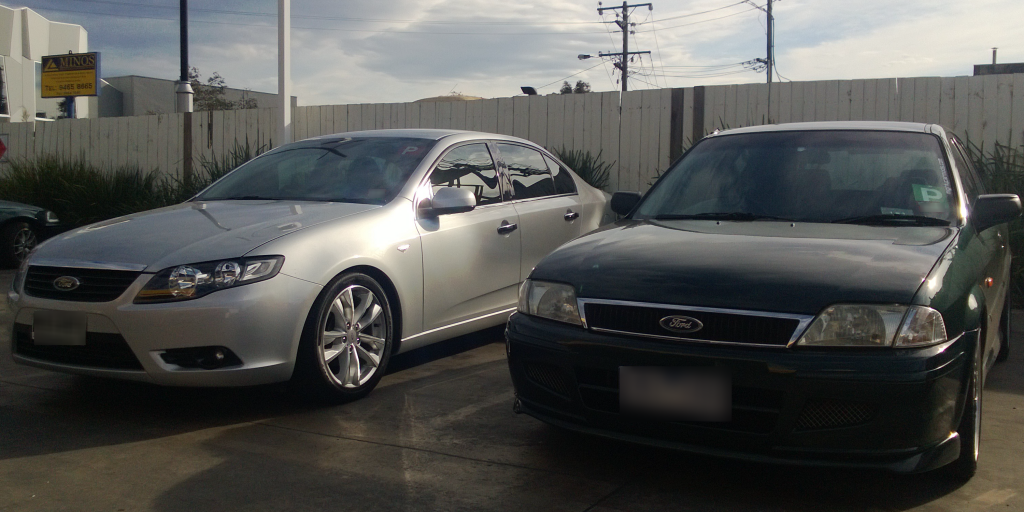 12. New rear garnish with no towbar hole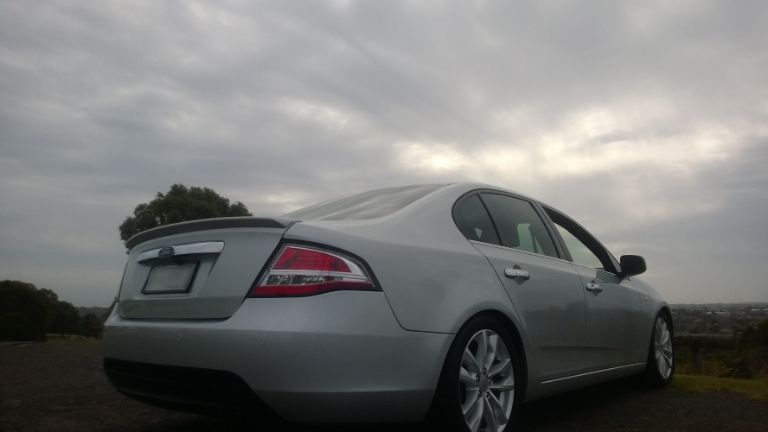 Scroll past the pics to see the latest mod(s)
Some updated more recent pics: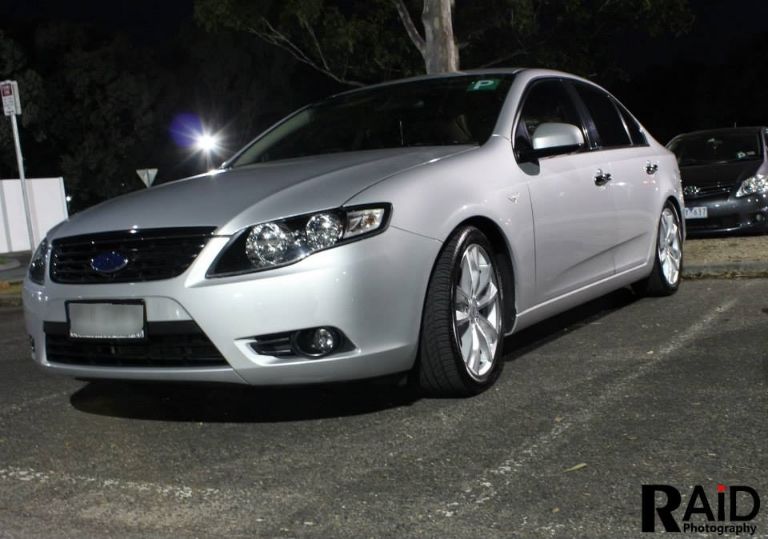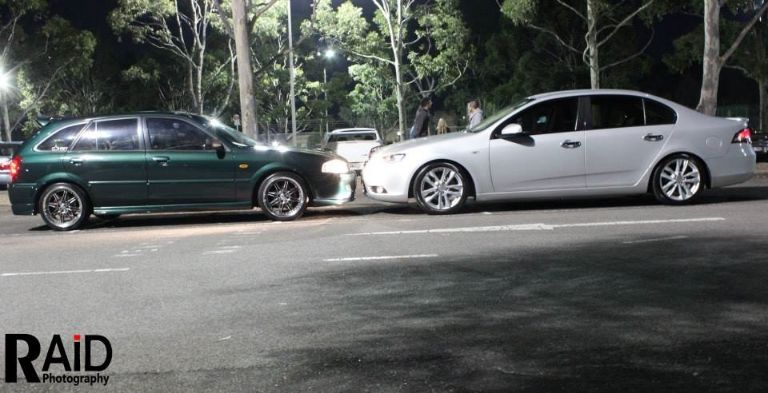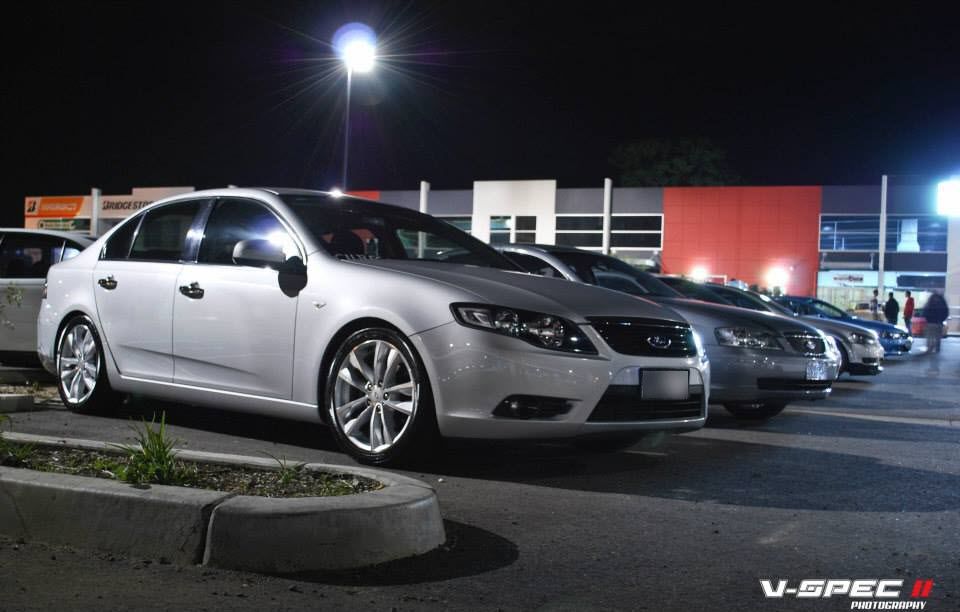 More more recent pics: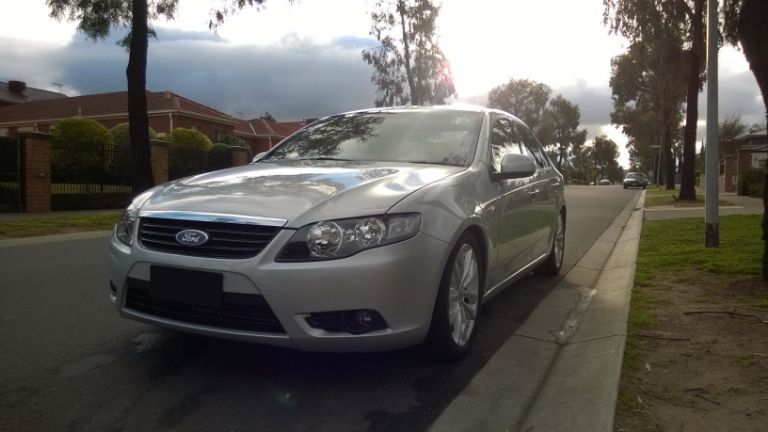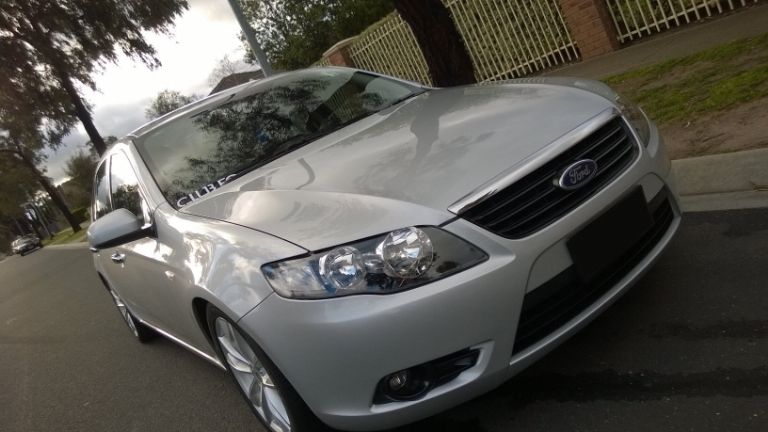 --------------------------------------------------------------------------
13. Cold Air Intake and Pod Filter!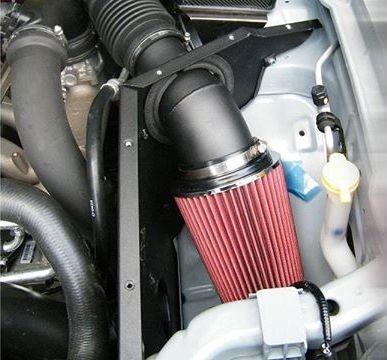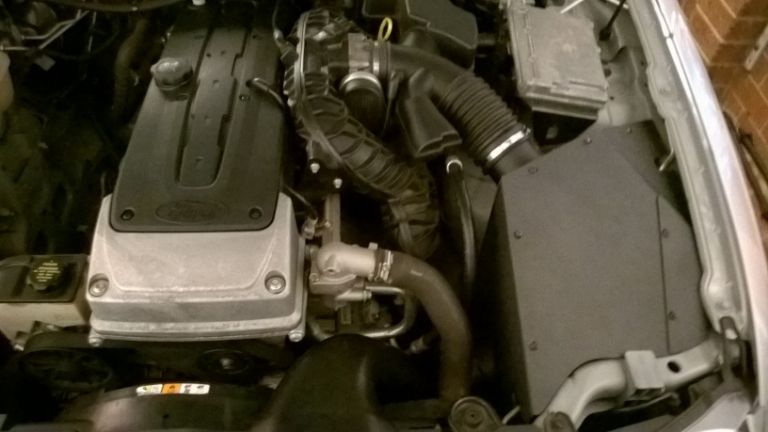 Next projects (in no particular order):
-------------------
- Upgrading of brakes (slotted rotors, pads, calipers maybe?
- New Exhaust/muffler
- Extractors
- Speaker Upgrade
- Interior modifications - wrapping of silver dash areas
- Possibly change side skirts to G6E side skirts if possible
More later
Last edited by Deano019s on Thu Aug 28, 2014 2:51 am, edited 25 times in total.