OK so this is my XH that i got when i was 16 as my first car.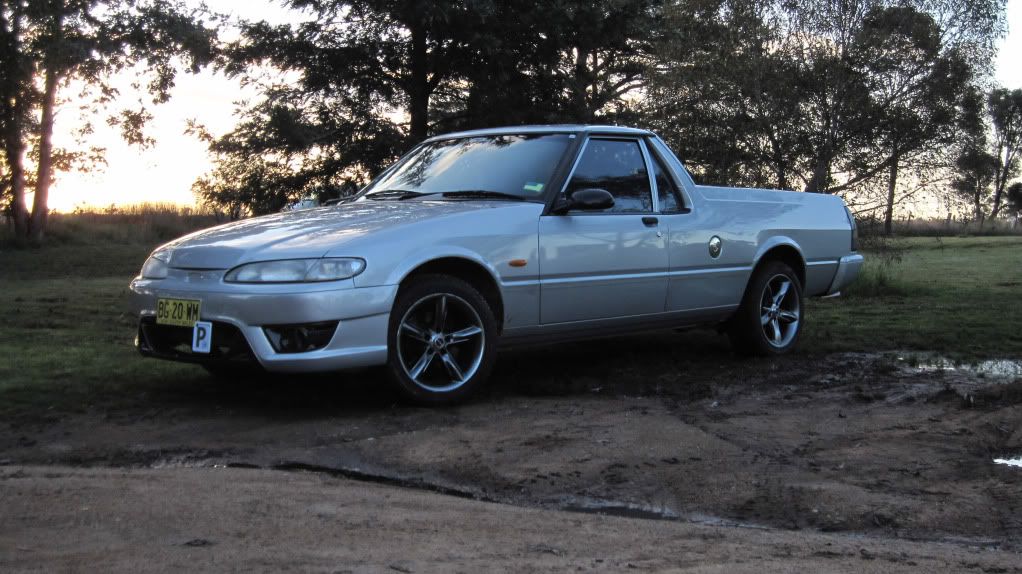 So when i got it, it was stock except for a 2 1/2" exhaust that sounded so like a civic with only a cannon, a pod filter that loves hot air, a huge **** off bullbar and f**k stickers everywhere.
So the first thing i did was remove as many of the stickers as i could and give it a good clean.
So i made a new exhaust and i must say it sounds much better then i though it would, as it was made from a muffler from ebay and pipe i had in the shed.
Then i got a set of pacemaker 4499's and high flowed the cat. And it changed the not a far bit. So once again i was happy with it for a bit.
Then i needed new tires so instead of getting new ones for my sunraysias i got a set of ROH rt's.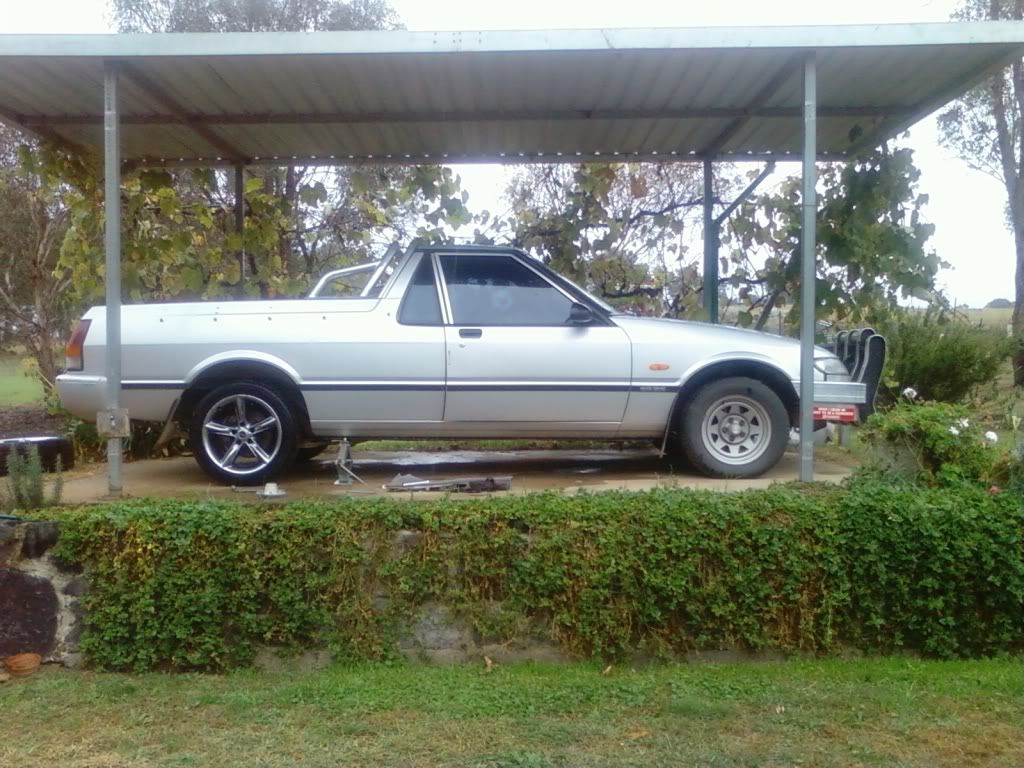 Then i was happy again.
Then it was due for rego again and they didn't like a crack that was in a tail light so i got some grey ones. i know that a lot of people on here don't like them but i think they suit the rest of the car.
And they didn't like my night shaded indicators and i broke then when they where getting taken off so they wont be back anytime soon.
But as always s**t happens and well a lot has happened to this ute.
First it was the clutch. The thrust bearing shat its self and would no move up or down the shaft. And me being lazy i didn't want to wait for a lift i drove home and killed the clutch and flywheel.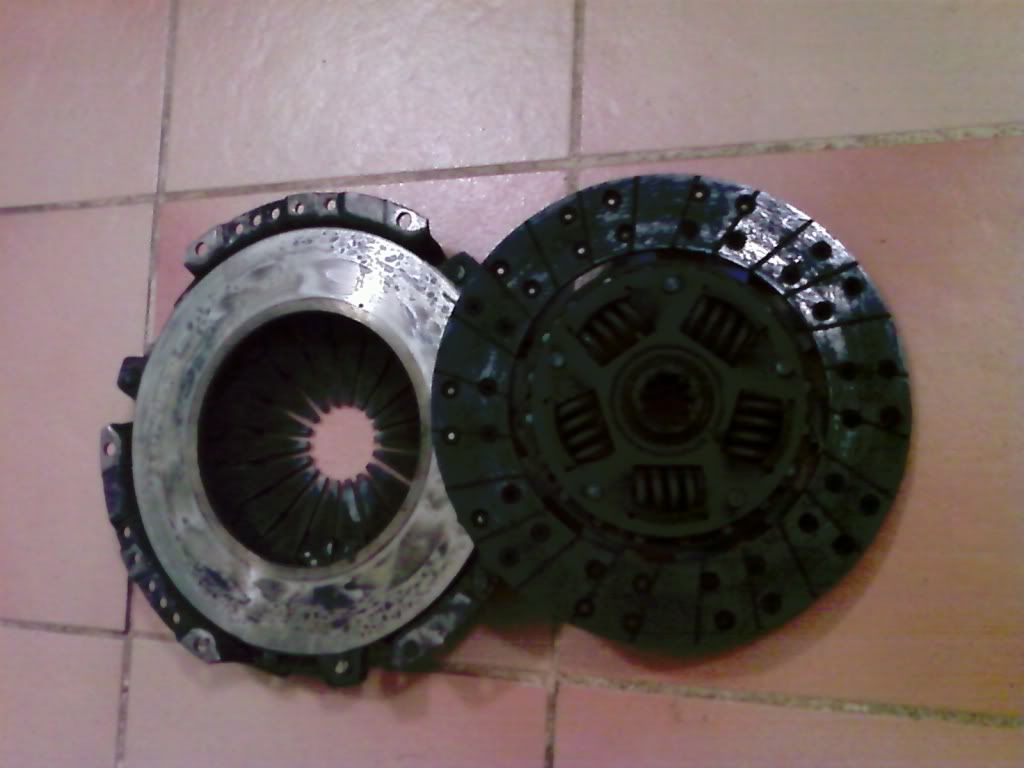 And so in went a HD clutch.
Then it was the motor it shat its self after a big skid session (on private property of course)
so i went and got a low km AU motor and a au1645 wade cam (same as the 977b)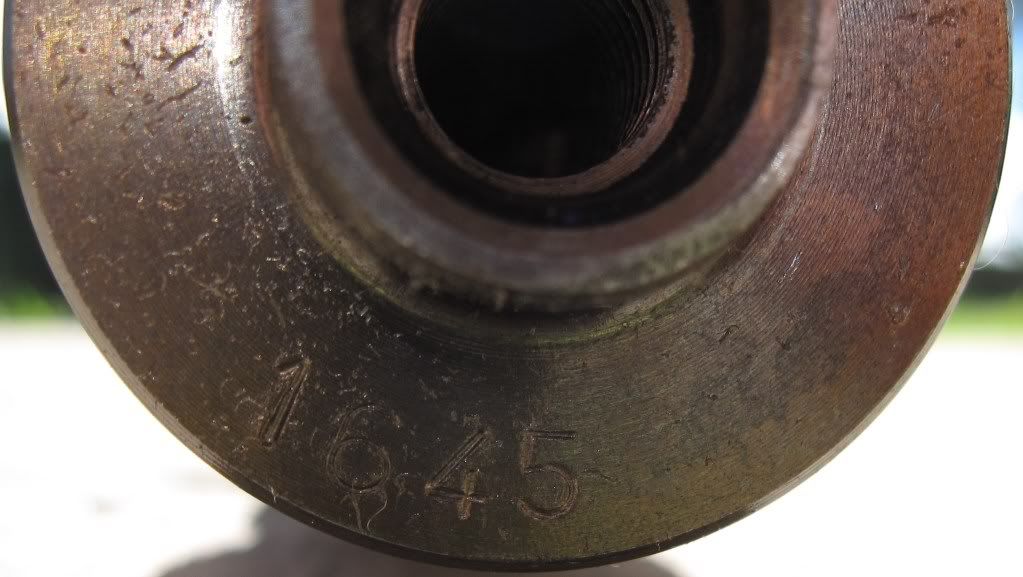 And i decided to get a bit of panel work done on the old girl so in she went and she came out much cleaner and such.
Then i decided the bullbar had to go.
So i got a typhoon type bar off Phat Custom Kits. But it wasn't the best work i had seen but none the less it has turned out alright.
And as the bumper didn't have any black strips i decided to remove the ones off the side of the car. (If anyone is thinking of doing similar go to your local panel shop and ask if you could use there rubber wheel thing. much easer then metho).
And i got a set of lowering springs and shocks and i have installed them along with 2 1/2" lowering blocks.
And well thats about it for now. But one day it will be boosted in one form or another. Would love a twin boost set up with a sc14 supercharger for low boost and a nice big turbo for high end.
But that is a long way off.
Thanks for reading all that David.