Found some time this morning to do the dash spear in alloy, thought I would do a step by step of the process.
First off, get yourself some aluminum and your spear, trace around the shape (forgot the photo of marking out the dash spear)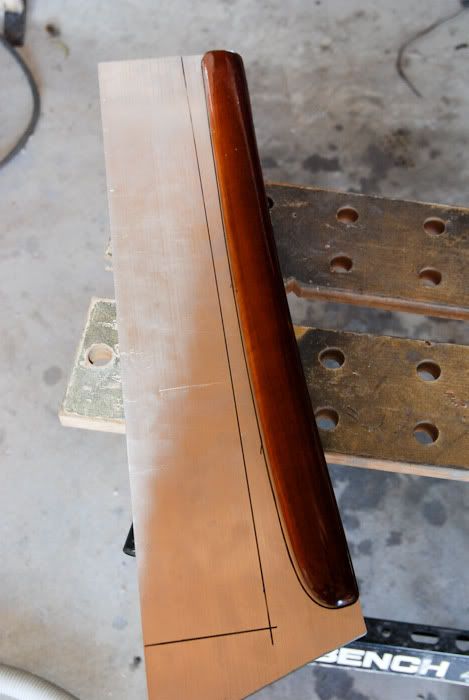 Then you need to cut out the shape, much easier if you have access to a metal bandsaw, but I did one spear with a jigsaw and a couple of Aluminium specific blades, you need patience here as the better the cut the less grinding needed later.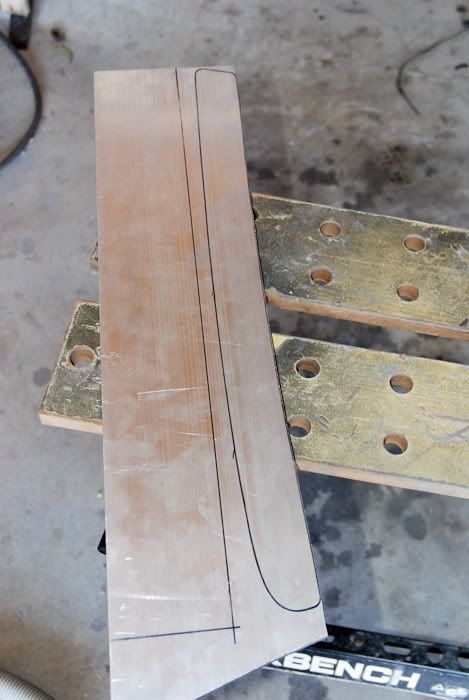 Tools of the trade, I find the smaller 100mm angle grinders easier to work with doing this sort of stuff,
Two grades of sandpaper wheels; course and fine, DO use eye protection and a face mask, alloy dust irritates the crap out my eyes.
Start shaping, keep the original near by to check shape regularly, I clamp one end to a bench, BEWARE the billet does heat up quite well once you have been grinding a bit, hot enough to burn skin.
One end shaped, start on the other end
The dash spear has a concave in it to fit the dash, bit of persuading with the rubber mallet is all that is needed
Once shaped and smoothed with the fine sanding wheel (the better job done with the grinder the less sanding by hand is needed) then it is time for hand sanding to make sure it's flat, I hit it with 180 grit wet and dry and a sanding block, not using a sanding block means any bumps left from the grinder won't flatten off, then finish with 240 wet and dry, if polishing by hand I'd recommend going finer with the wet and dry, even to 800 grit.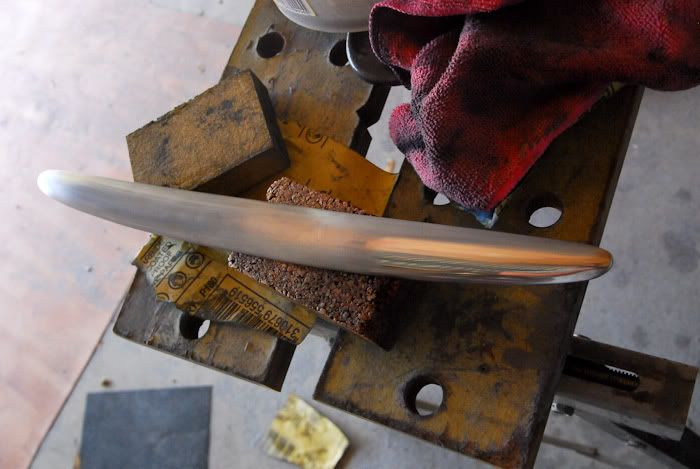 Then finish on a bench grinder fitted with a buffing wheel, I use two stages, first with a stitched buff wheel and a cutting compound, then on a finishing buff wheel with a polishing compound. however if sanded correctly down to 800 grit, autosol metal polish and a microfiber rag will work also, it will just take longer.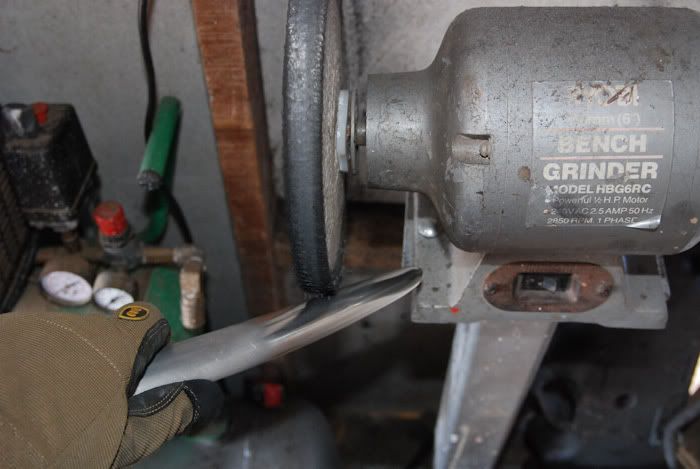 Finished product