Bit bored at work so I thought I would throw up a thread to keep track of everything I'm doing to the old girl.
She started life as a 95 EF Gli, Auto, LPG, Factory Cruise, tow bar, 140,000kms
Nice and clean body wise, interior front seats shagged.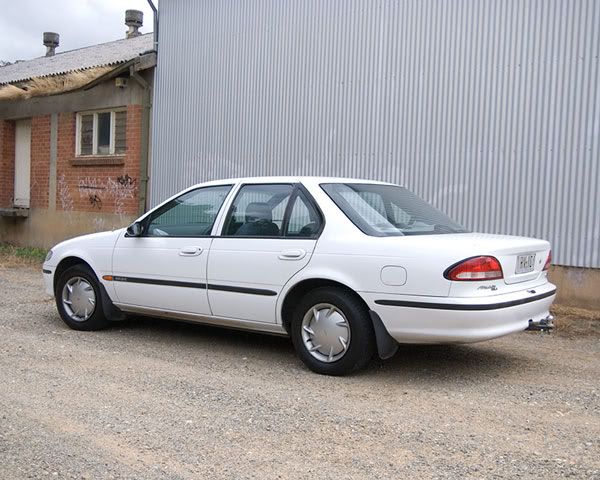 I could only bear one week or so of living in the Adelaide hills before lounge recliner handling had to go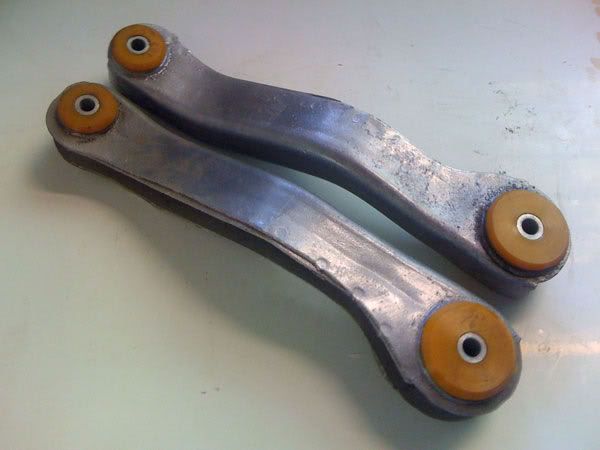 King super-lows all round, Boge turbo short throw shocks, Whiteline front and rear adjustable swaybars, and some Whiteline reshaped upper control arms.
New rotors and pads all round made the brakes work a bit better.
Found a set of SSA pre-AU wheels on Ebay, tyre place in Melbourne was having a sale
18x8 and 235/40s Delivered to Adelaide for just over $1000
Wheels and suspension made it go round the twisties a whole lot better, looks much nicer too.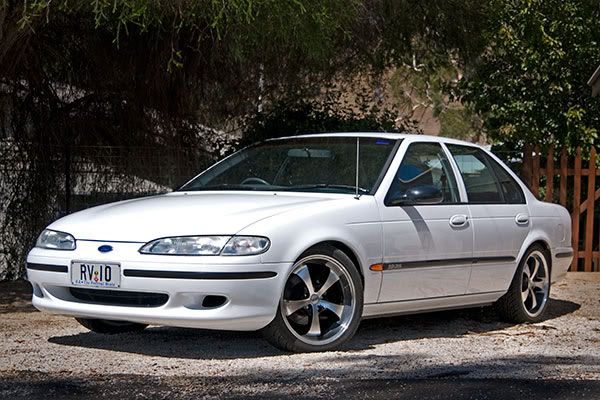 Driving the auto up and down the hills lasted about as long as the original suspension, so a T5 conversion kit was found, as well as a Mal Wood pin for the pedal box, flywheel machined and new clutch, now we were getting somewhere,
Exhaust was next, Pacemake comps, hi flow cat, 2 1/2 mandrel bent cat back, and one straight through muffler, much better sound
, has a nice deep burble at idle, quiet under 2,500, so not too bad in traffic, but once it hits 3,000 she screams real nice.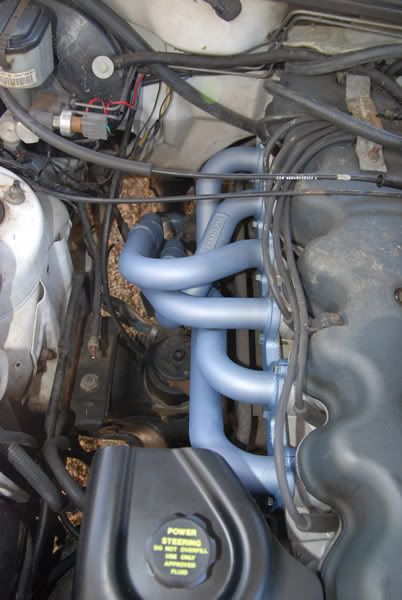 Took this oportunity to also remove the LPG system and the rest of the tow bar
Recent photos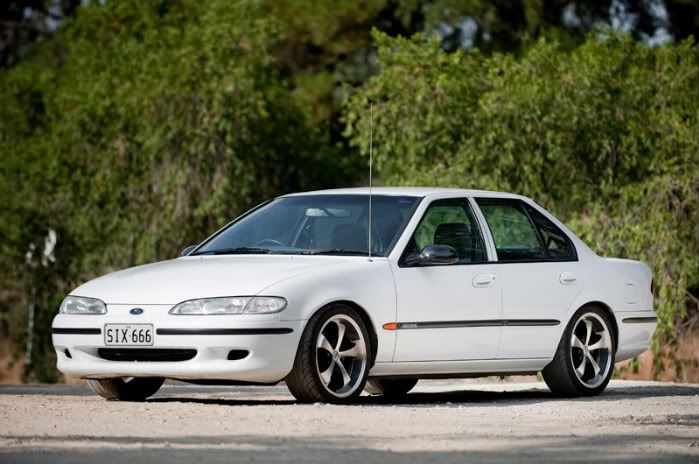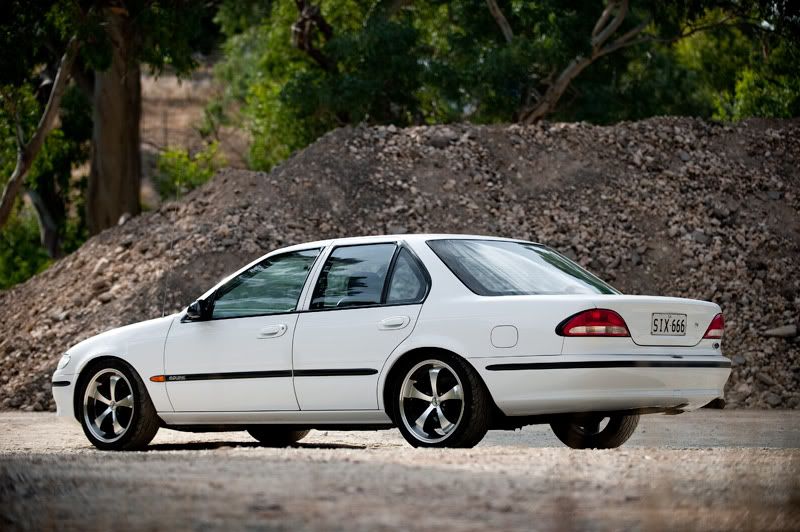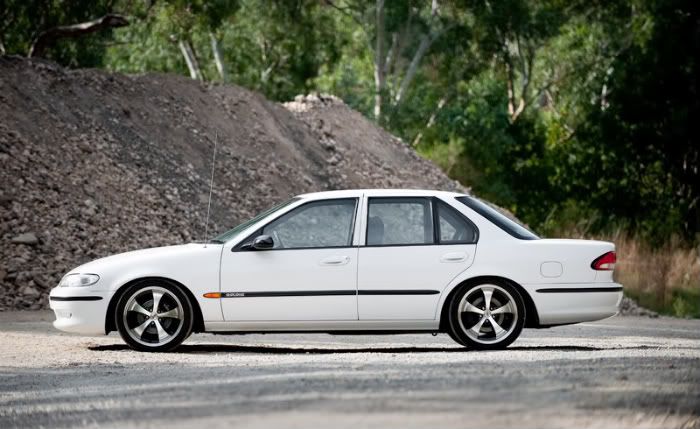 Now to the engine, breathing was a whole lot better with the LPG mixer now not stuck in front of the Throttle body, but it could be better.
Old system
Parts for the new intake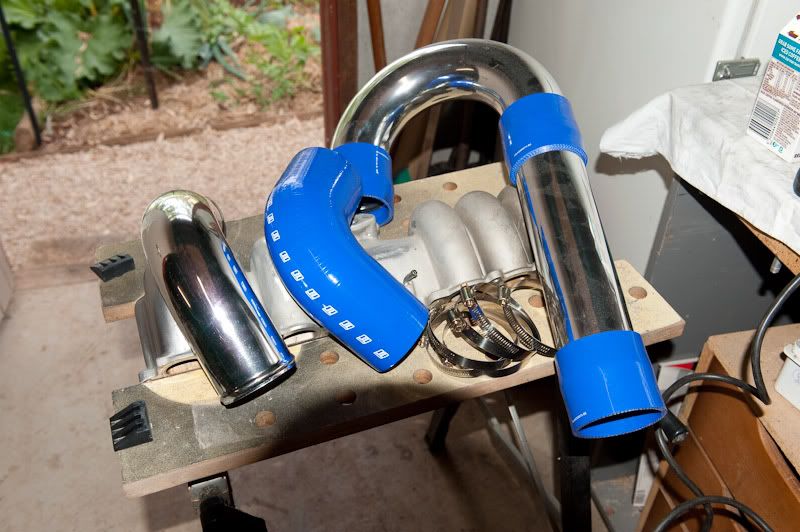 All fitted up, revved alot better and smoother up top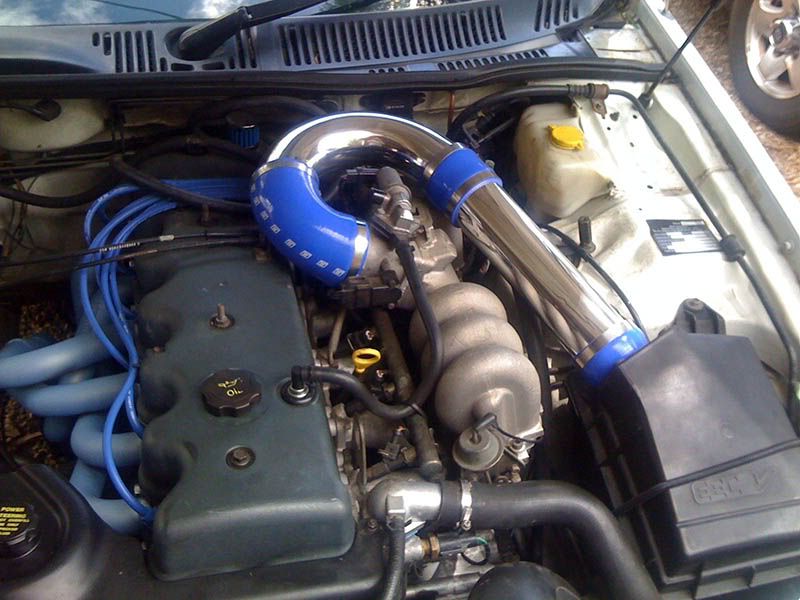 Was originally planning on bell mouthing another tube, but different induction plans are now afoot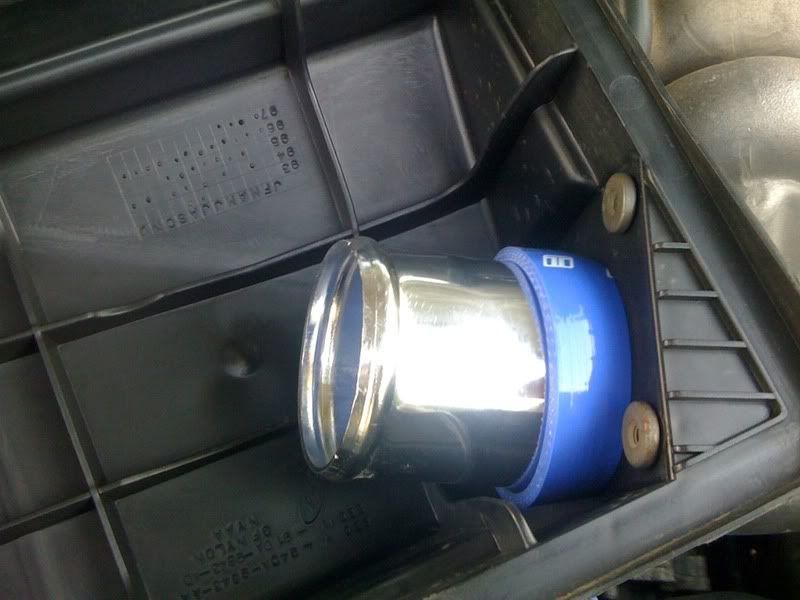 More to come..