IT RUNS. And moves under its own power.
Got it running very roughly, missing and pumping black smoke out. Checked leads, I had messed up and had three in the wrong spot (DERP). Backed fuel pressure back to 30psi at idle. And set both the TPS voltages. And now it'll run and idle away.
Short vid of when we got it going properly
Short vid of how it sits now
All it needs now is an exhaust, cooler pipe and tune. Nearly there.
here's a couple more random pics. Cluster, cooler mounting and trans cooler.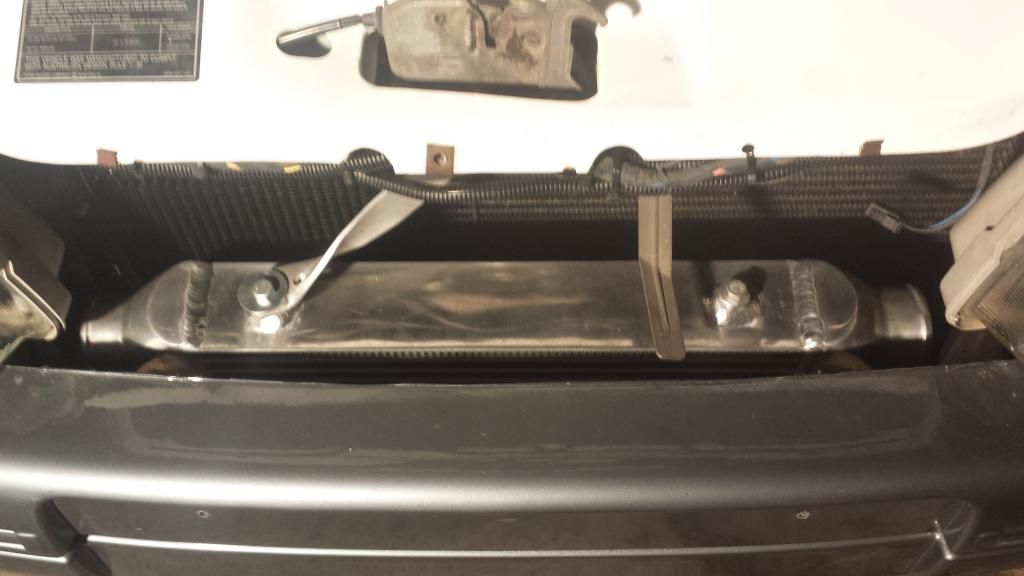 _________________
Daily driver: AU2. 5 speed. 19" FG luxos. Full exhaust. Lowered. AU3 XR leather interior, converted to full power windows. 3.45 LSD. IN THE FUTURE: Tickford 6
Weekend driver: EA SVO AU motor. Built BTR. TCE 2800 stall. T76 turbo. Locked diff. On E85. approx 320rwkw. 11.5 @121mph