hey guys just bought myself an 04 BA xr6 auto in blueprint. its dont just over 125,000 ks and it in great nic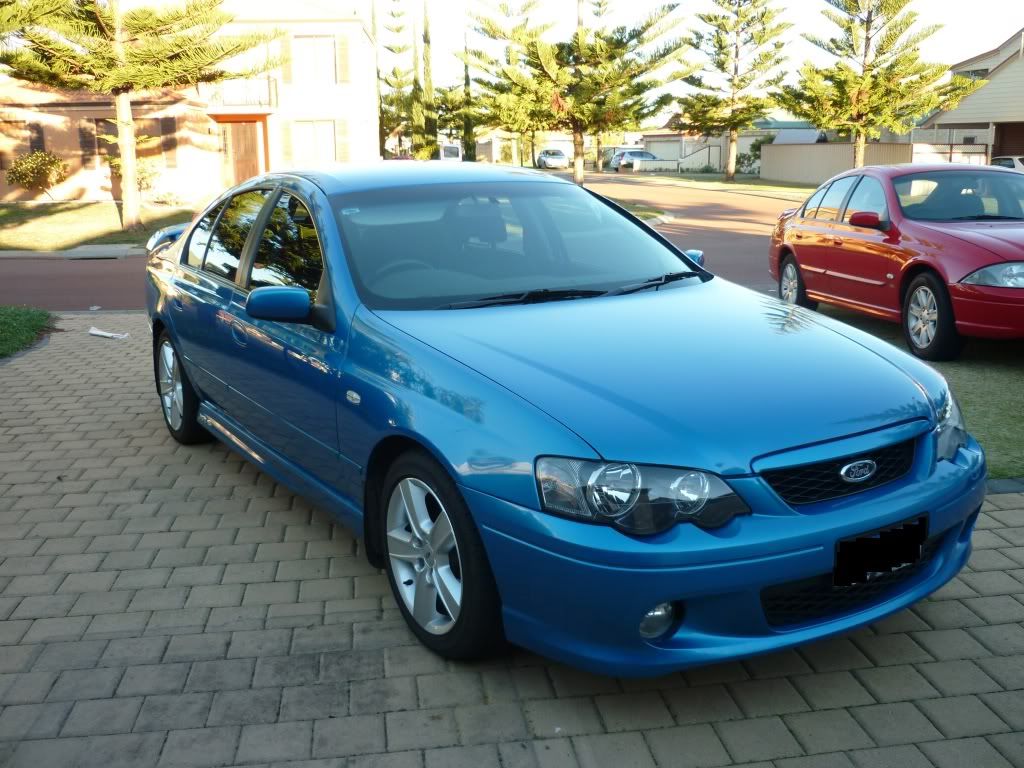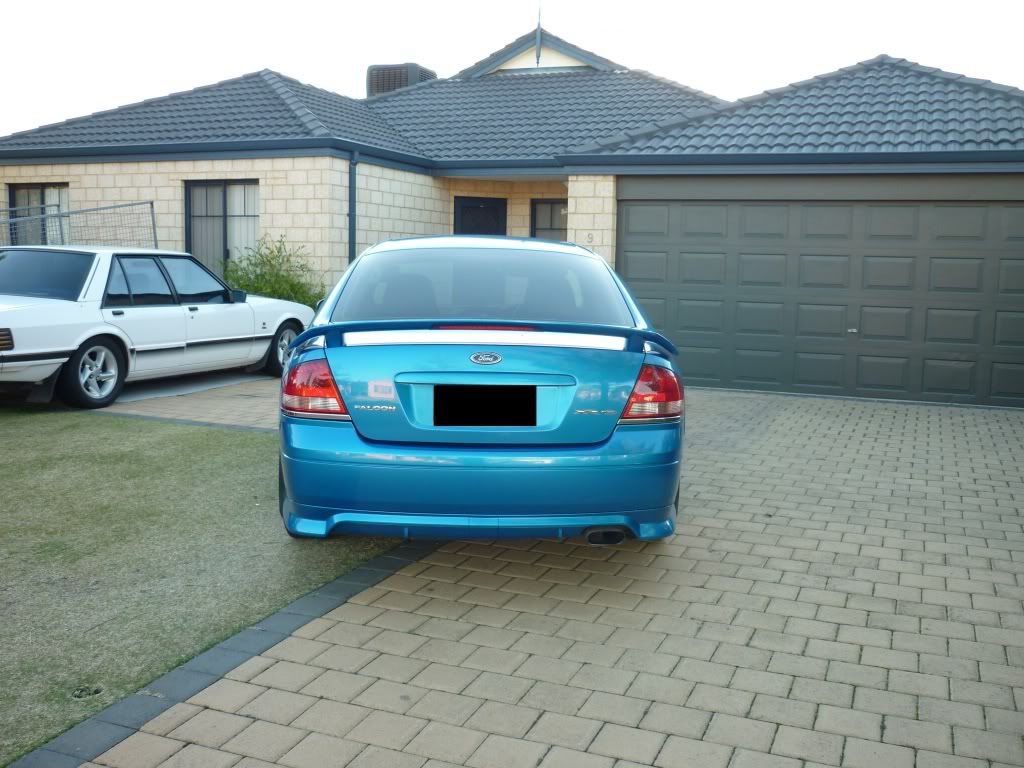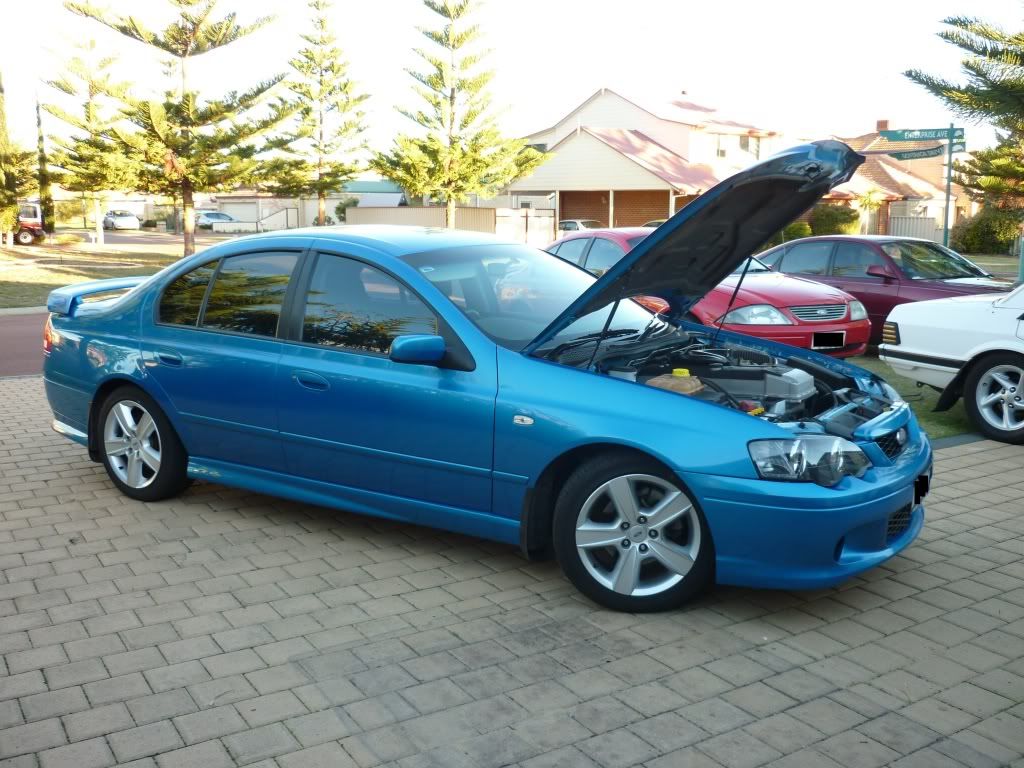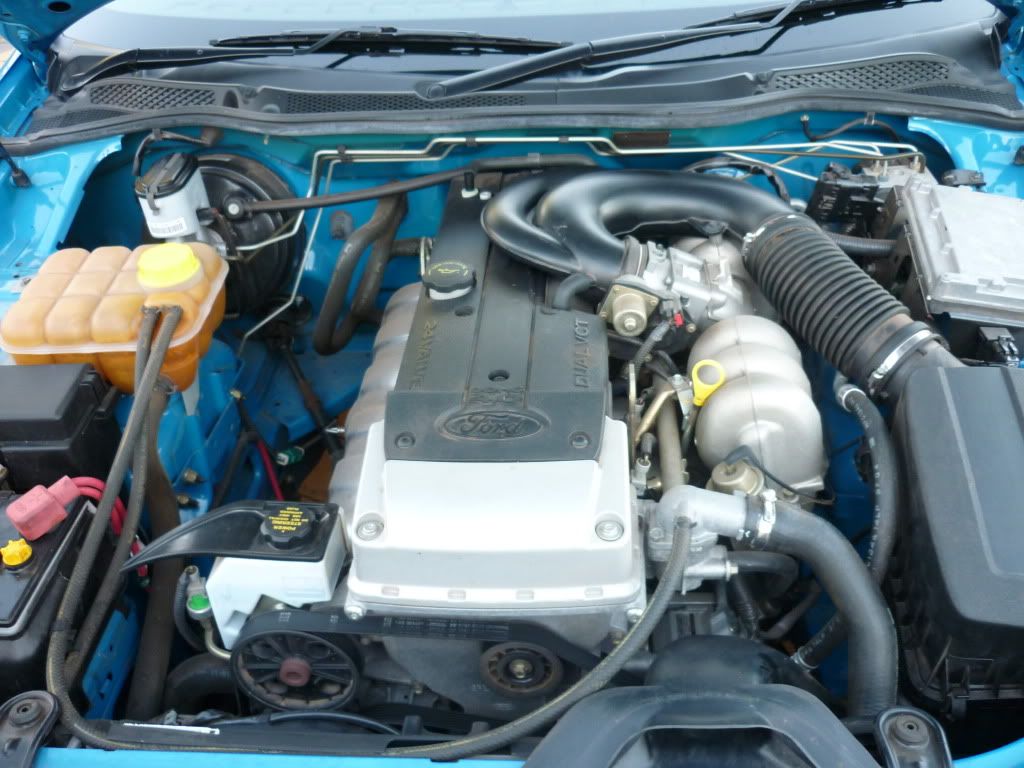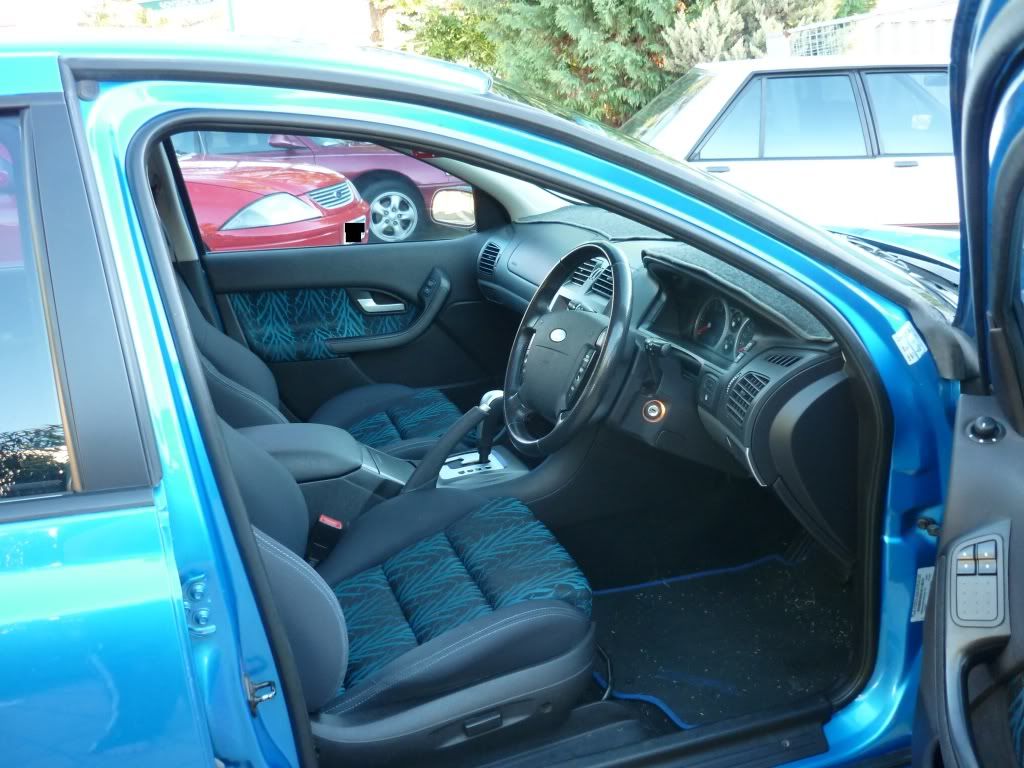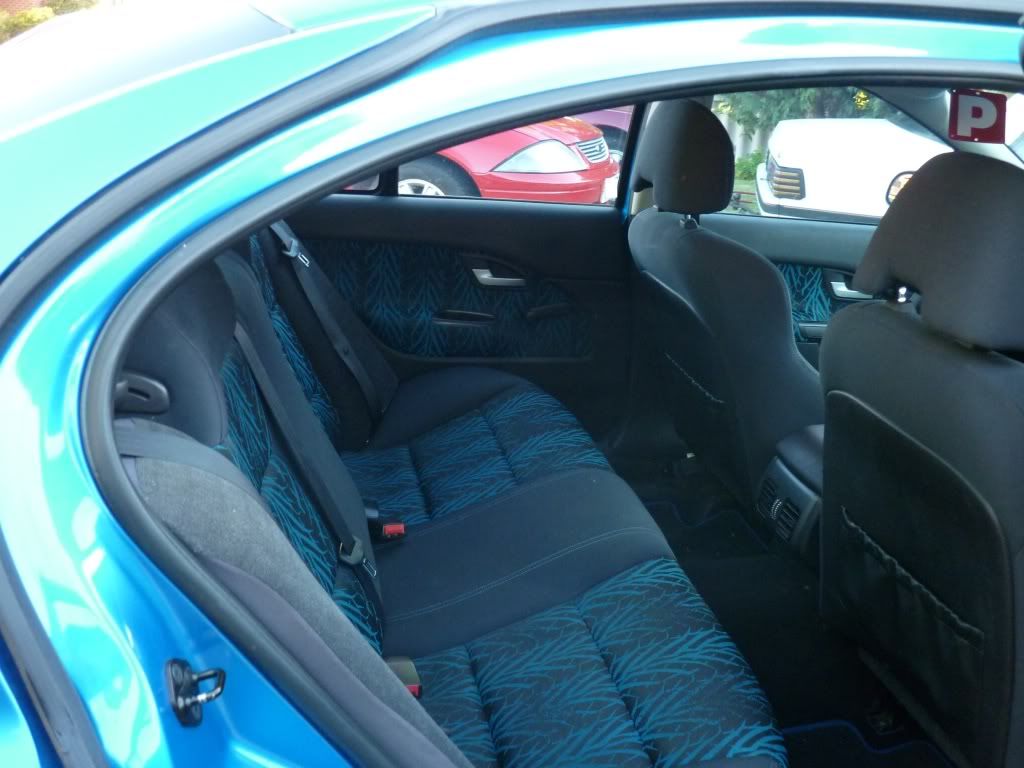 so far it is dead stock which im very happy about so my planned mods are as follows.
Being a muso i've gotta have a decent stereo so first off im planning on using the stock HU (so i cn use steering wheel controls... may end up changing to aftermarket HU if im not happy with quality)
my 900 watt amp and sub out of my old car and im looking into getting 4 6"Alpine type R's and not sure about rear yet ... i know alot of people are against 6x9s, well rear speakers in general but ive has 2 6x9s in the rear of my old car for 2 years now and i like it
(still more thought yet to go into this)
im currently waiting on tax back time to get myself some 19" Speedy Nightrider's
and depending on how it looks may lower it a little later
-probably pacemaker 4490s and 2.5" high flow cat and 2.5" inch system (havnt decided on brand yet)
- DBA slotted street series rotors and the other s**t that needs to go with it to get rid of the god awful break shuddering
-in the next few weeks ill be getting the typhoon lower airbox, secondary air duct and larger snorkle from FTG
-tint windows
-maybe later on look at underdrive pulleys
that should keep me happy for a while
once i get sick of that and want more (which i will) i might look into lumpier cam and a flush tune but thats a long way away.
would love to hear any suggestions you guys have
Current Mods:
- Typhoon CAI
- K&N Panel Filter
- Lowered
- Sports pedals
a few other little things
Planned Mods:
- SuperCharger
- Pacie 4490s xforce system
- LSD diff with 3.91 gears
- 19s
- DBA 4000s
- Sway bar
- Intake Plenum
- Custom Tune
- Install My stereo (coming soon)
thanks
_________________
Ba Xr6 Boat
Last edited by eattsie9 on Wed Aug 17, 2011 2:04 pm, edited 4 times in total.