Just a bit of an intro to the car.
I bought off ebay in 2007 with about 200 thou on it stock as a rock..
and put my old XR6 wheels on it, clear indicators and some EL wagon tail lights..
After that I put a EL hybrid XR6 head on it, 300kpa reg, NC sportsman ECU, XR6 tailgate wing, XR6 Quad light front, 17's, and lowered it 2 inches all round.
Currently looking a bit sad with a blown head gasket, sitting behind the shed waiting for a transplant.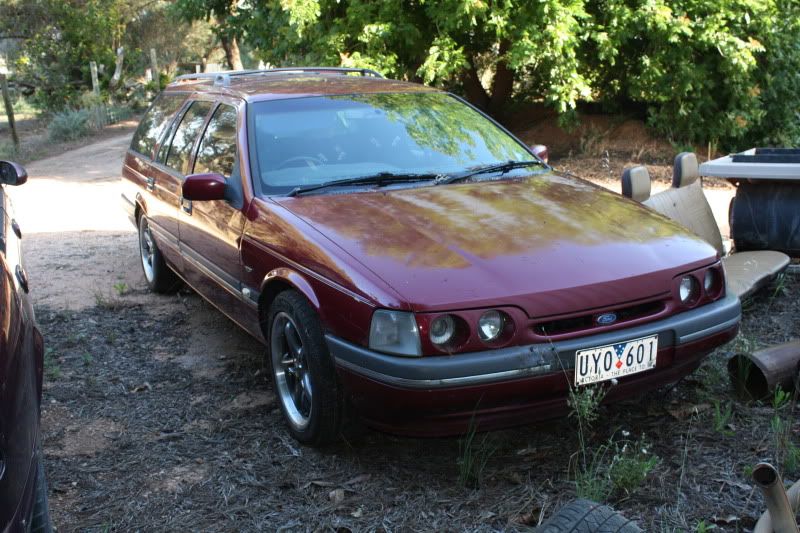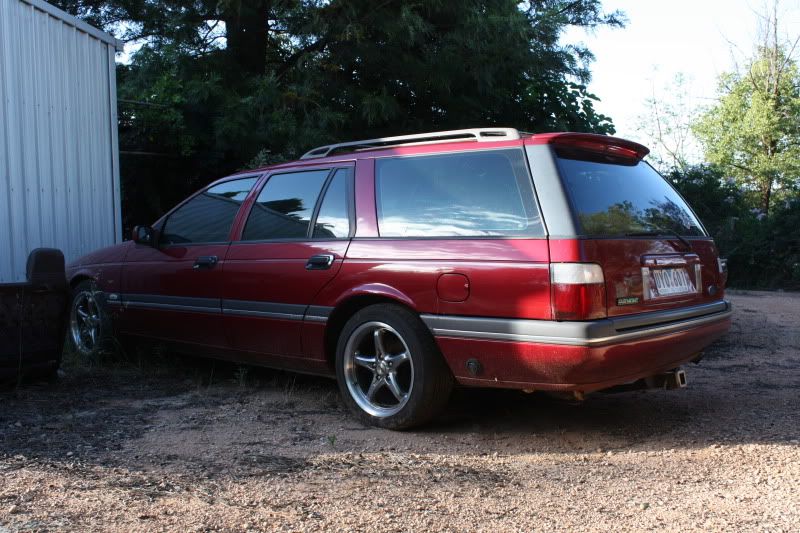 After the head gasket went, I thought it was time far a change, and not having a V8 powered car since I was 18 I decided to throw a 5.0L in the ol girl. while searching, I came across a 5.0l wagon and made the purchase.
I got to drive it for about a month before the rego ran out, then onto the hoist it went, out with the 8 and in with a 6.
Now with the engine and trans sitting on a pallet I was able to pull it down, at first I was going to just rebuild it, and with looking for rebuild kit I came across the stroker kits and with some umming and arring I purchased a Scat rotating assy.
With the block stripped it was into the engine reconditoners for a re-boar and a hone.
I have since picked the block up and have it on my engine stand ready for reassembly.
and some more pics of all the stroker goodness.. :yahoo:
Oh and I aslo got some plates to go with it
more updates as I go...
_________________

[SEXYR-6] ED XR6 T5 Turbo Build
[EBW-347] EB Wagon V8 Stroker Build
FordMods Member #1761
Last edited by sexyr6 on Sun Apr 21, 2013 9:07 pm, edited 10 times in total.