A bit more done on this yesterday and today.
yesterday, I upgraded the interior looms to smartlock so I can have the factory key less entry
, I do a fair bit of wheeling and dealing in cars parts and what not, so the other week I swapped my fiberglass boat for two ED sedans one a Fairmont and the other a Fairmont Ghia, so what I did was just removed the complete dash assembly out of the Ghia and fitted it to my car, seats from this car will also be going in.
here is the dash assembly bolted in and all connected up just need to put some of the plastics back on..
I also needed to set up my thermo fans properly so that when the A/C was turned on, the LH fan comes on and will also come on when the engine temp switch triggers with the A/C off.
My scribbles on the concrete..
Work in progress..
Almost finished..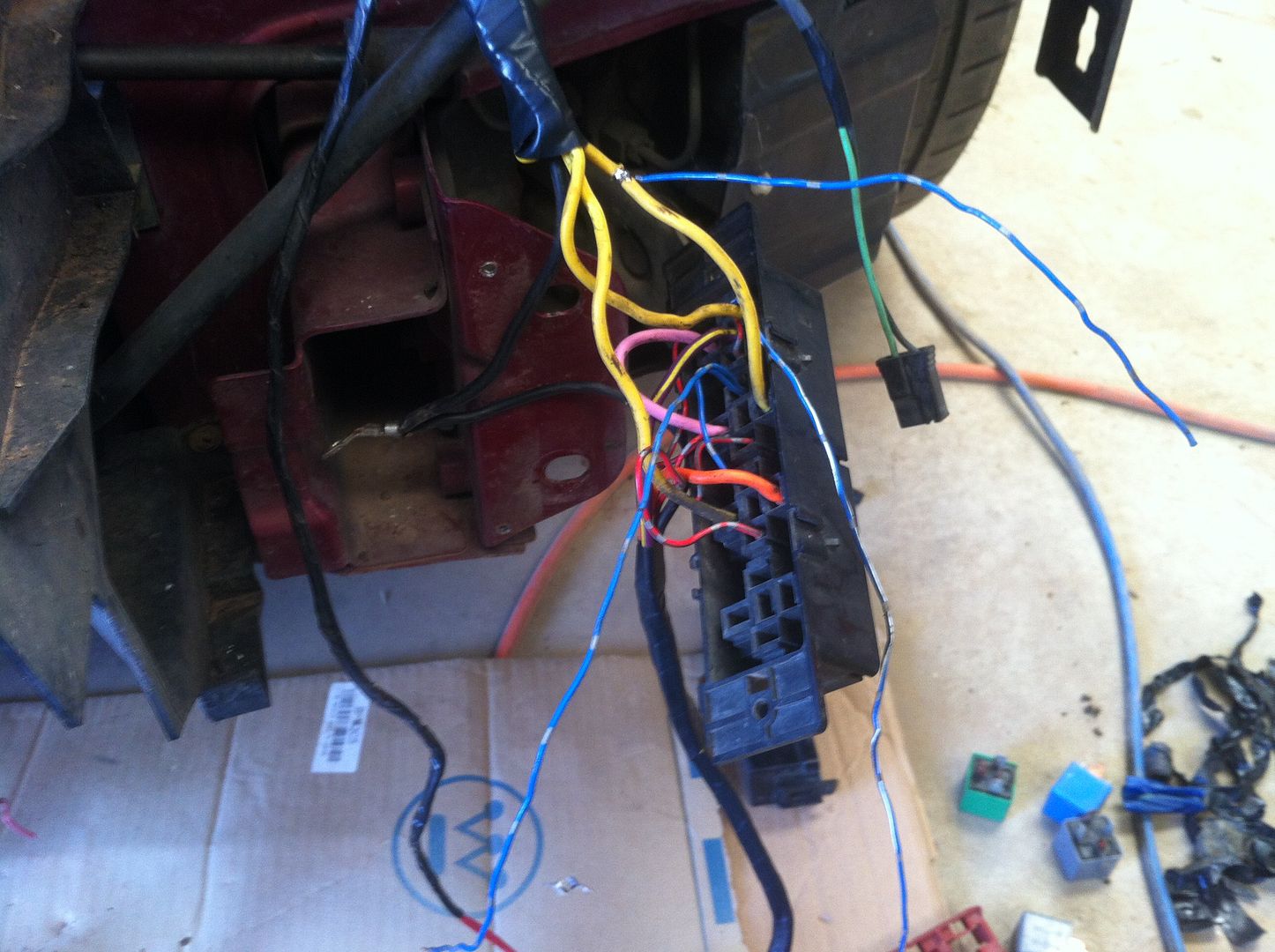 I will also finish off the dash today, vacuum the carpet and fit the front seats, i'll also try and get the rear seat skins swapped over from the sedan seats the the wagon one's.
_________________

[SEXYR-6] ED XR6 T5 Turbo Build
[EBW-347] EB Wagon V8 Stroker Build
FordMods Member #1761
Last edited by sexyr6 on Sat Jan 19, 2013 9:56 pm, edited 1 time in total.