So I FINALLY found a good EB/ED XR that I was happy to make my own!!!
Funny thing is, it started out life as a Tickford enhanced ED V8 Fairmont......
The story goes, the original owner (a top bloke of some 60 years from south of Brisbane) decided he wanted to own an ED Sprint a few years ago. He went and looked at bucket loads and couldn't find a good one, so he went about making his own!!!!
He took his Tickford ED Fairmont and added the Sprint wheel arch 'brows', a full ED Sprint interior (including the cluster), Momo wheel with cruise and I guess most importantly an AUIII XR8 220kw donk and gear box. He also sourced an EB XR6 3.45:1 LSD.
So after a few years putting it together and getting it right, he decided to finish, which is where I come in......
I was in QLD a few months ago and saw the add on Gumtree so I shot down to have a look. After a few too-ing and fro-ings we did a deal and I organised to get it on a truck over here to WA!! Which was when the fun began!!
On the way home from the depot, in peak hour, she dropped all electrics on Wanneroo Road!! Started up again after a minute or two, but still.......Not good. Then over a few days I realised how poorly tuned she was. Running a piggy back chip of dubious goodness she was hard to start, economy was up around 30 ltrs/100k's and she had a horrible hunting and a strange fluffiness at idle....... Then one morning when I started her up to take her over to get some upgrade Whiteline sway-bars fitted up she was just running like total crap. Wouldn't idle at all and was over fueling to the point of looking like the Batmobile dumping a smoke screen.
Turns out the tune had totally crapped out and the whole shebang was trying to run on the original 165kw ED tune.....
Took her over to Streetbuilt in Wangara where a Quarterhorse was installed and she was tuned up. Wound up making a good safe 238rwhp and ran like a clock with great response off idle and now getting excellent economy for a 5.0..... Happy days and big ups to Jeff, Chad and Matt. If you're in WA, run a Windsor and want it to run better than ever, give them a call!!!
Other than that, in the short term she'll be staying relatively as she is, with just some attention to tidying her up. A full respray will happen soon along with a bit of a touch up on the already great interior.
Long term plans are for 3.73:1 gears and a Trutrac diff and a T-56 Magnum install. I might look at some forced induction down the line, but for now I think the diff and 6 speed plans are enough.
Here are some piccies: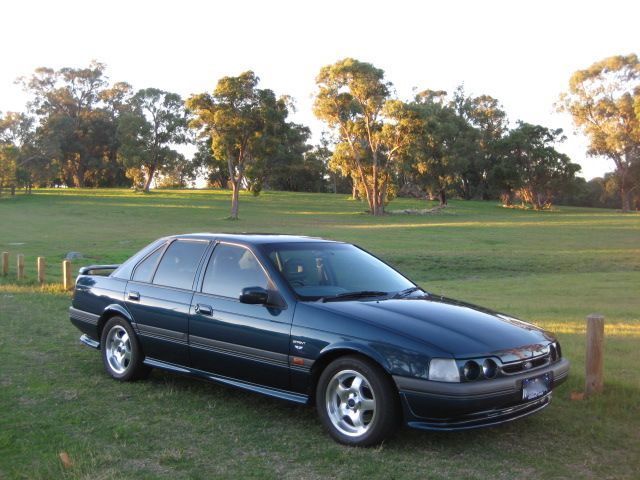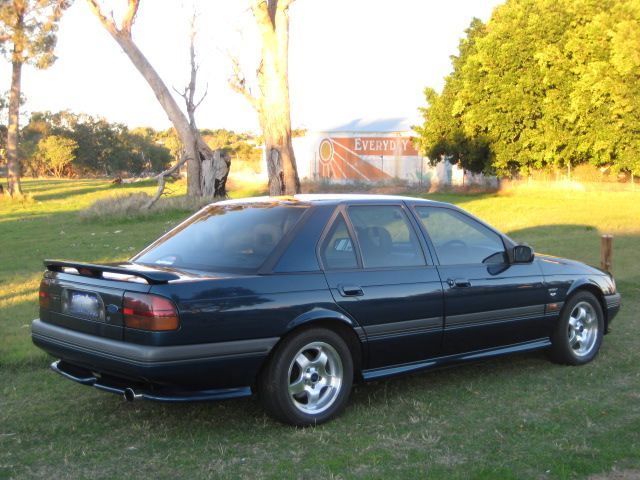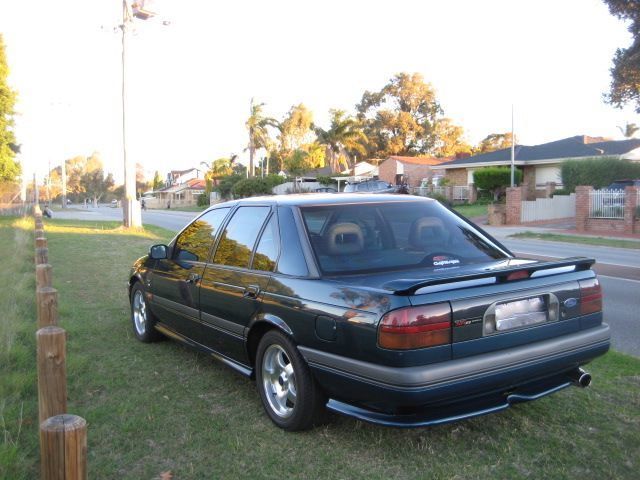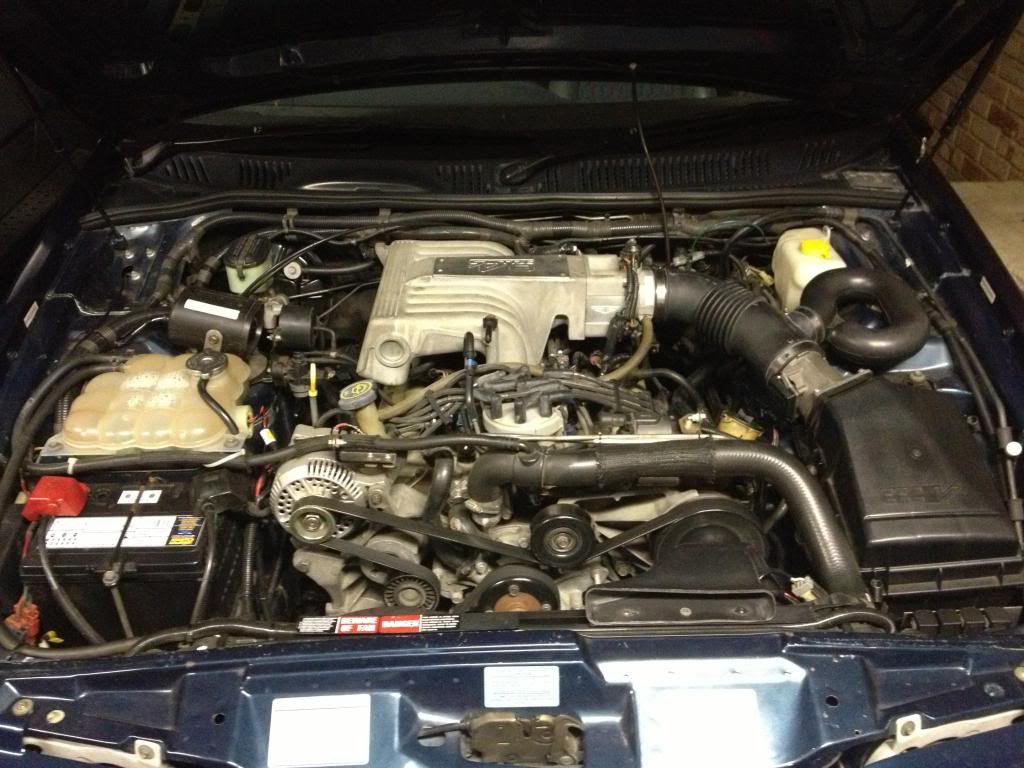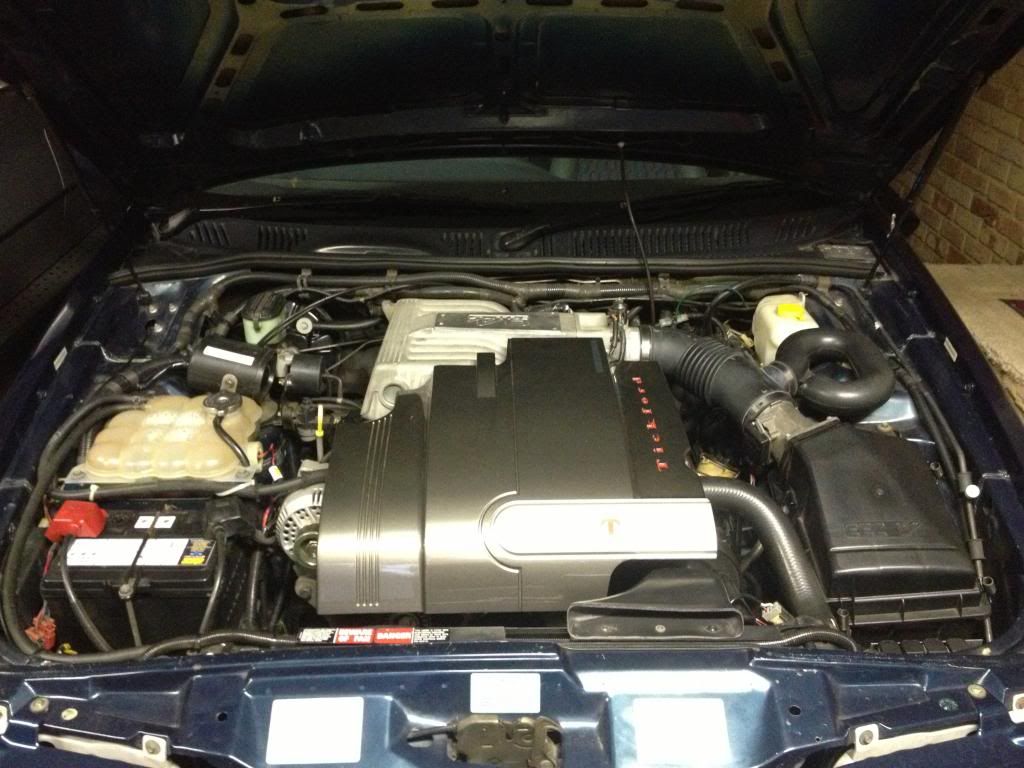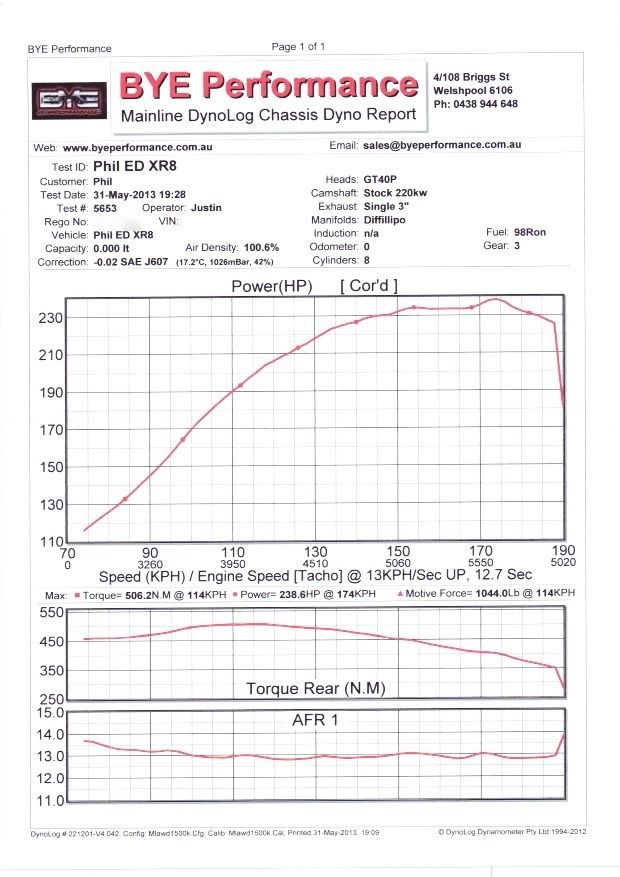 _________________
ED XR8 Spri-mitatio-nt