Hey guys, I thought I better get around to posting up my car for everyone to admire/scrutenize/whatever else.
The Car
(xh00nr)
Name: Matt
Location: Central Coast, NSW
Year/ Model: 1996
Colour: White
Period of ownership: 3 months
Performance: 130rwkw, 400nm of torque
Engine Mods: stage 2 cam, extractors, pod, J3 chip with 98 octane fuel map, custom transmittion map.
Interior Mods: Sony CD Player, custom dash background, BA XR6 front seat conversion
Exterior Mods: LED Fog lights/drl's
Wheels: Stock 15's, painted black by previous owner, now shiny silver
Future Plans: stealth turbo install, decent set of wheels and tyres
Pics: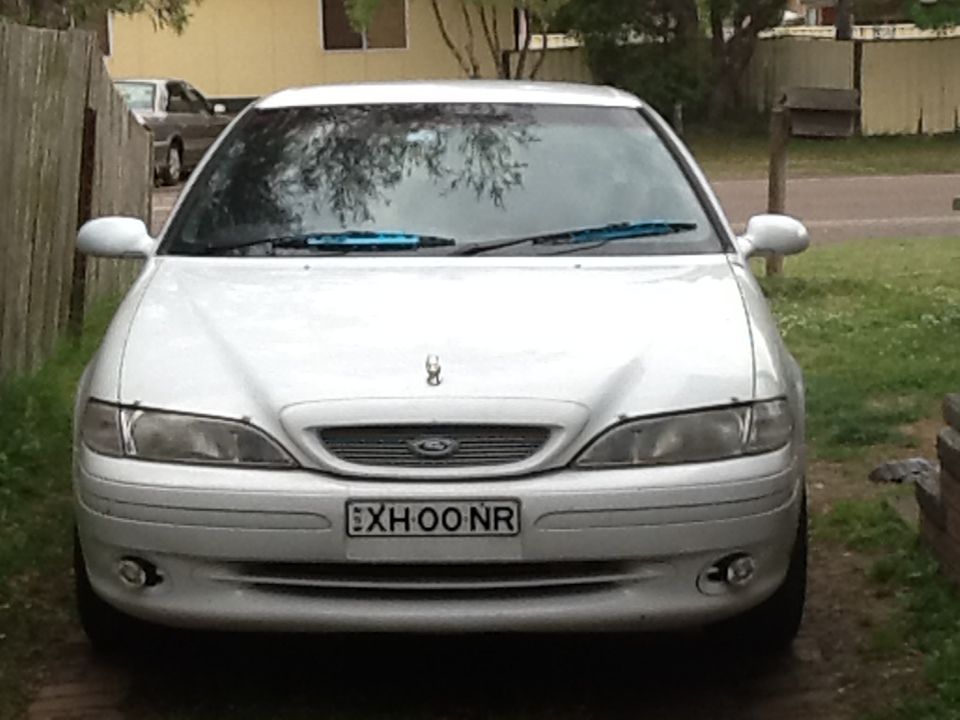 _________________
EFII Fairmont (XH00NR) - K & N apollo enclosed pod filter, Megasquirt 2 Ecu controlling fuel, 350 cc injectors flowed out 420cc, Walbro 255lph fuel pump, J3 chip with custom transmittion map, BA XR6 front seats. Turbo setup in the works.
EF Fairmont Turbo
Last edited by Ctchme on Sat Sep 29, 2012 10:19 am, edited 1 time in total.