I think the Ghia's look nice with the EF XR kit. Not as wild as the EL version, but suits the car better.
Here's mine with spoiler removed for a smoother look.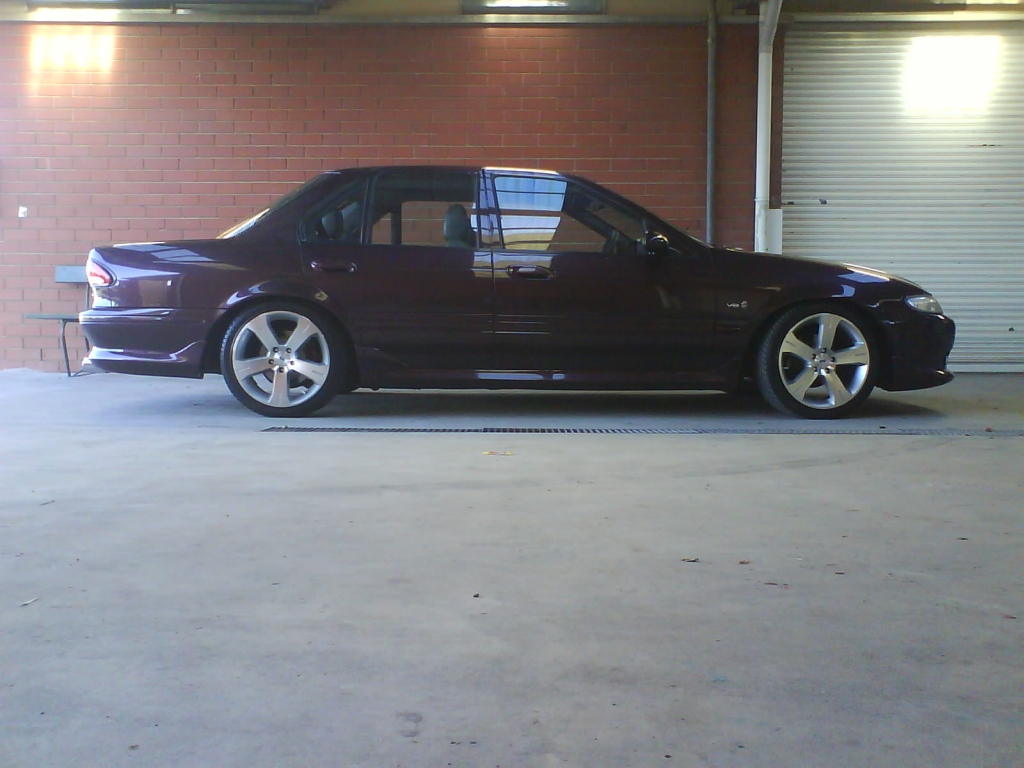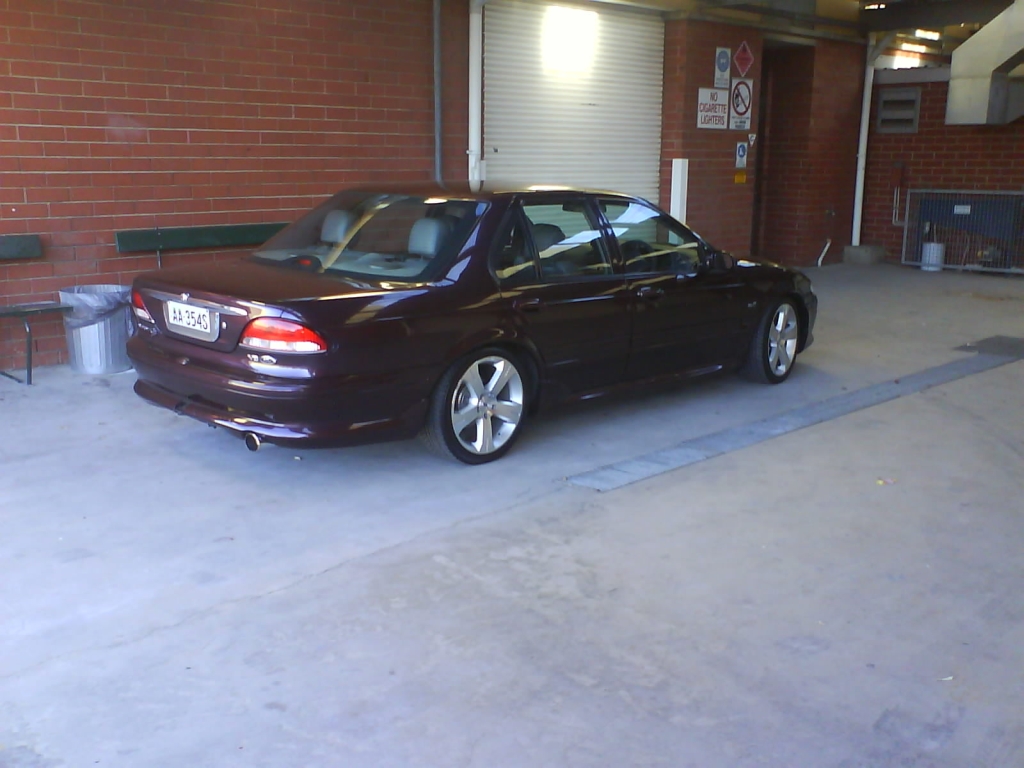 Mike
_________________
EF Ghia 5.0 - XR8 in a tuxedo....classy, low and loud

Bordeaux Purple, Tickford kit, slammed, 18" BA XR8's, EL Ghia chrome, full leather, Pioneer audio, C&C, ABS, LSD, Crane cam, GT40P heads, high flow cats, Genie extractors, lots of woodgrain, chrome and interior lights!