Hey, I'm Gordon been cruising the threads along here for a few months and thought I'd get my ride 'out there'. It's a Feb 1997 EL Fairmont Ghia in Sparkling Burgandy, one previous elderly owner from a few streets away from me who travelled 101,850km's in it up with all the log book services at B.S Stillwell Ford down the road until I bought it for a steal!
I have a few plans, nothing major at the moment, more just touch up work for the immediate future i.e. paint on the roof and the chrome door strips.
Here is the car in question.
First day next to my mates VS II Calais and another mates EF Mont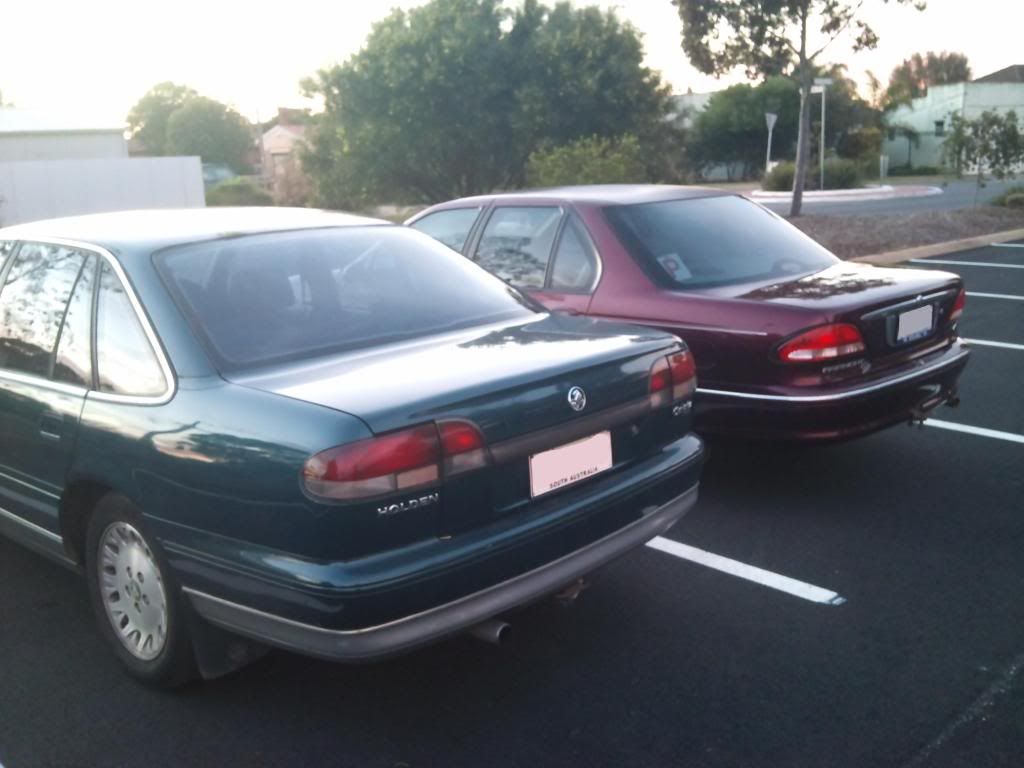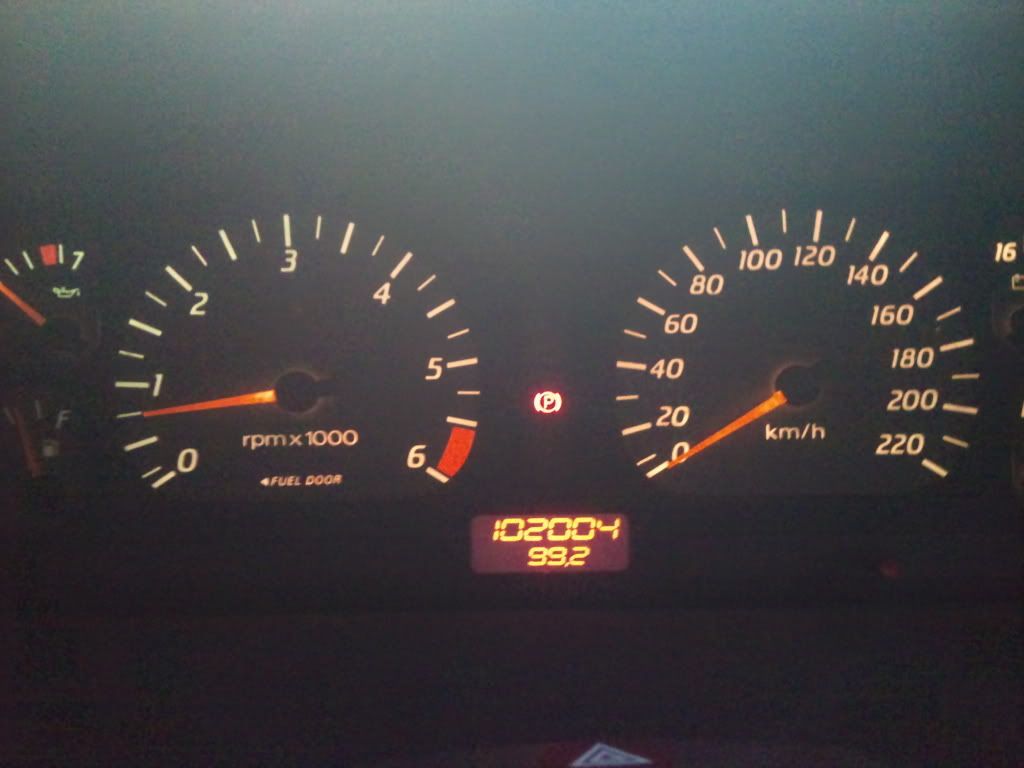 Discovered a hole in the muffler that proceeded to get pretty damn loud. I decided on a Redback Catback 2.5" system with twin tips at the rear.
Before: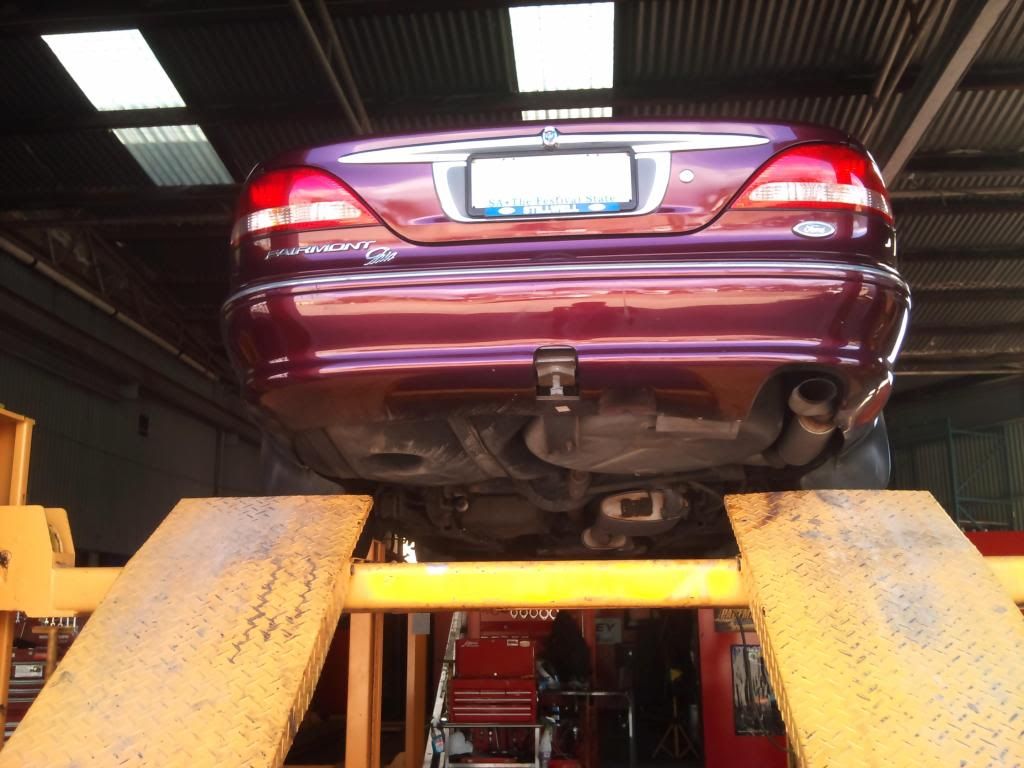 During:
The old system was screwed: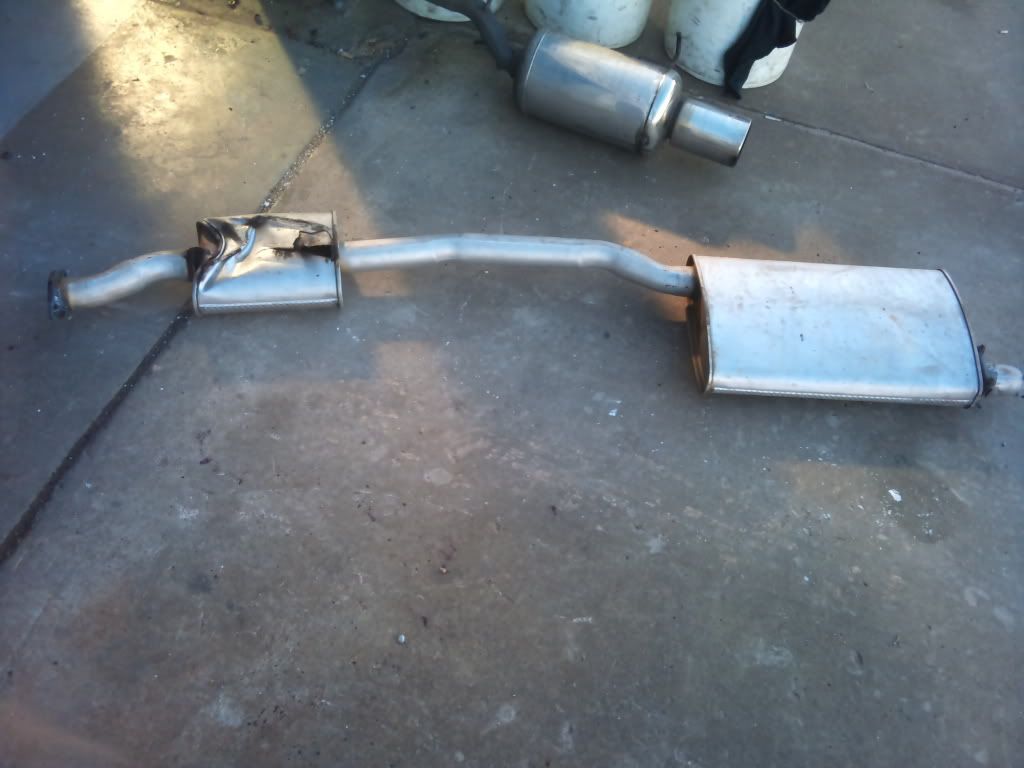 The new system:
After:
I've been looking around at the mods done in other E series Falcon's over the years and I will try to acknowledge where I got the original idea from. I have been interested in doing a false floor in mine. So out of the blue I decided to give it a go. Not following any real guidelines I pretty much just started to make something I want.
The frame work for the left side of the sunken boot floor. Space has been left in the frame for one (or maybe two
) amps down the track.
I always wanted to keep the floor in two parts (apart from probably not being able to fit a 'one piece' floor in it anyway) to allow easy access to the spare wheel on the right side.
Frame work up
Left side floor completed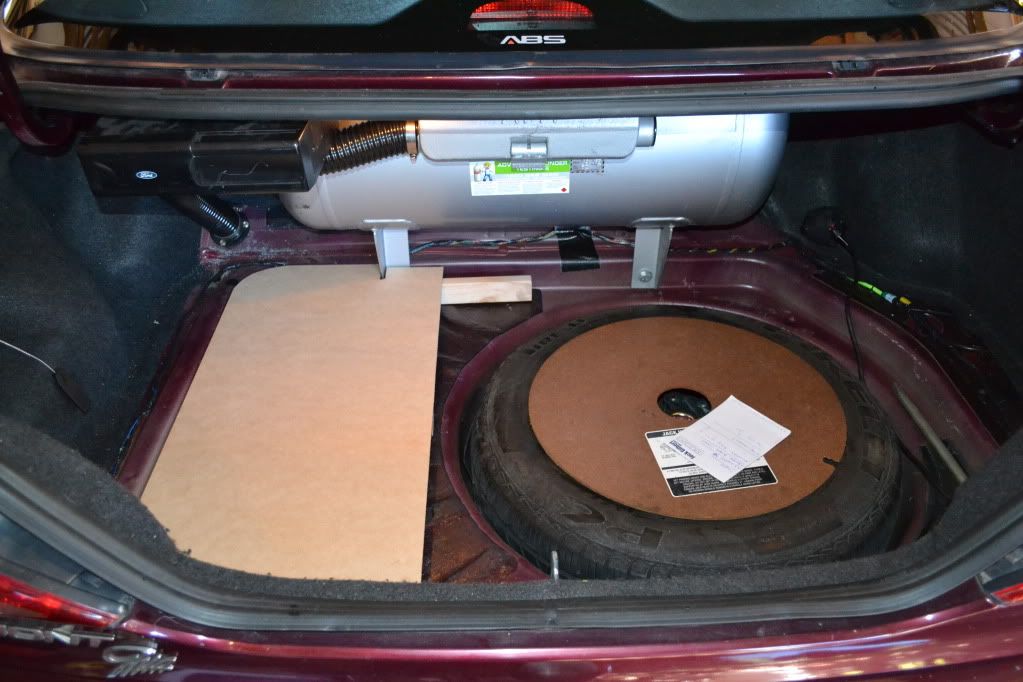 Right side floor completed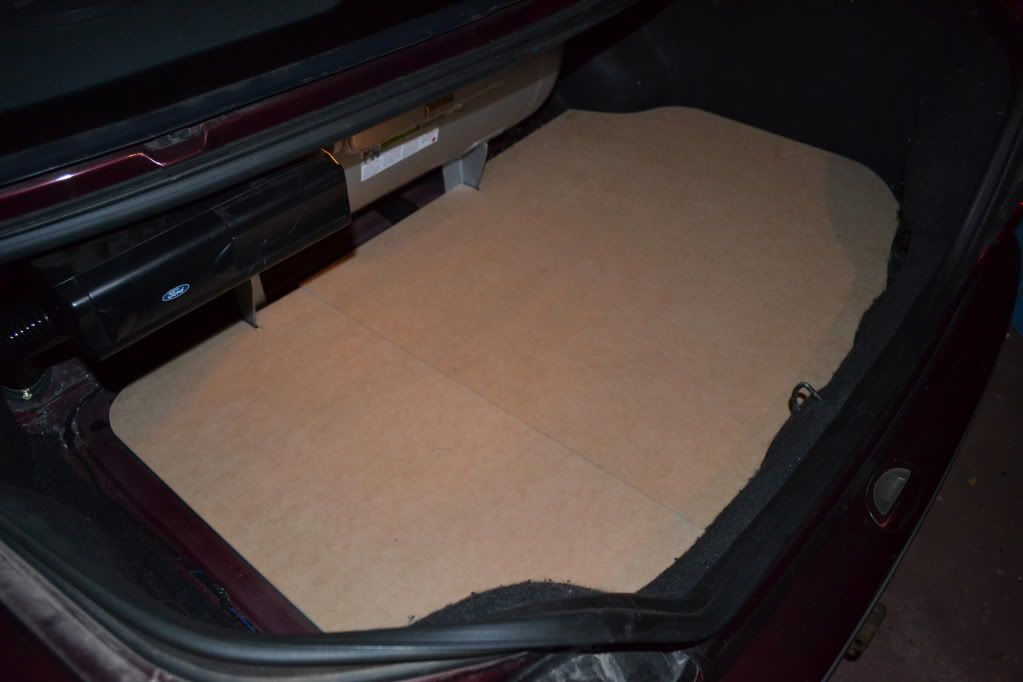 False floor completed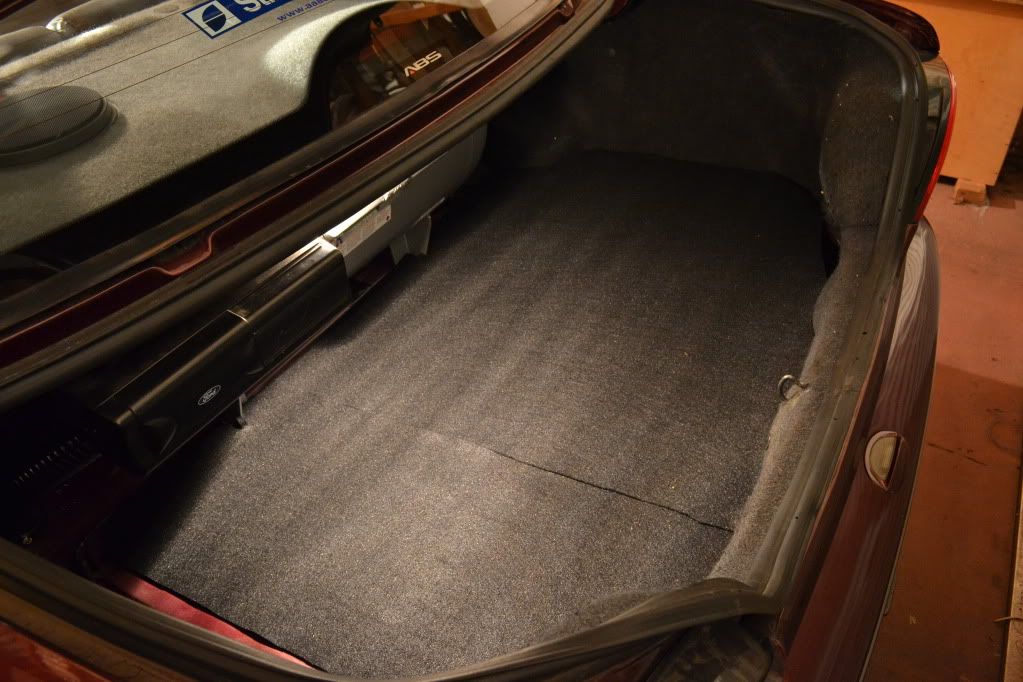 Finito
Have been getting around to taking some better photos as well.
Some were inspired by the original Ford Fairmont Ghia brochure haha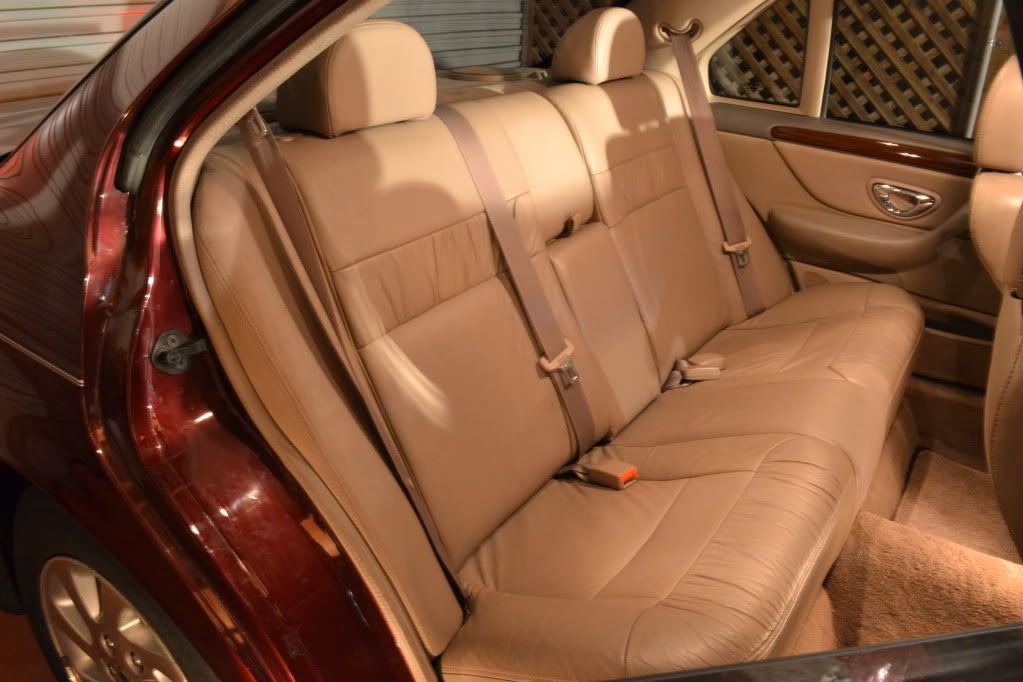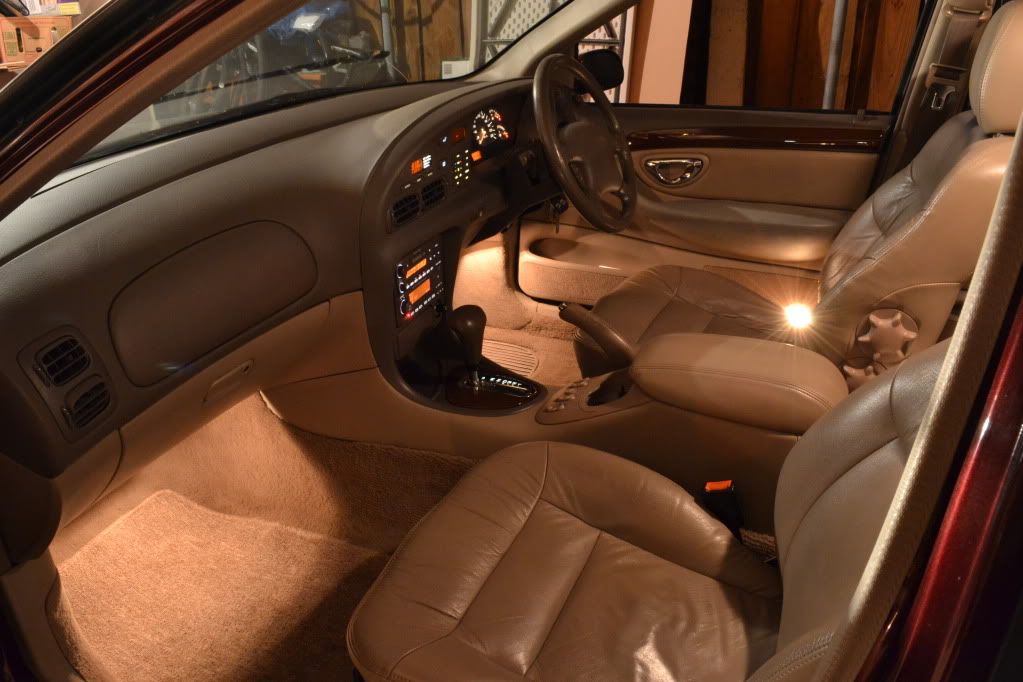 Yes the fuel back light had blown...
The interior is in very good condition, however the pictures of the outside of the car are a bit deceiving, there's a few blemishes I want to get rid of soon.
Nothing great mods so far, although I hope to keep the updates coming, to the car as well as the forums. I'm also thinking of installing some after market fog lights behind the current vents on the front bumper, or some NL cornering lights as I've been driving down south a fair bit lately. Some extra width at night would be good. I've read a few threads on the latter and apparently they stay on when the high beams are on? Thoughts?
That is a 'Burton' sticker on the windshield no body in SA seems to know what the hell it is...
Post away guys.
Peace