The new coil was delivered yesterday and after a stimulating day sitting at M4 Eastbound Maccas waiting for the rest of my work crew to show up and then not, I put it in this evening.
Just in case you forgot where they put the ignition coil on E-series 6 cylinders.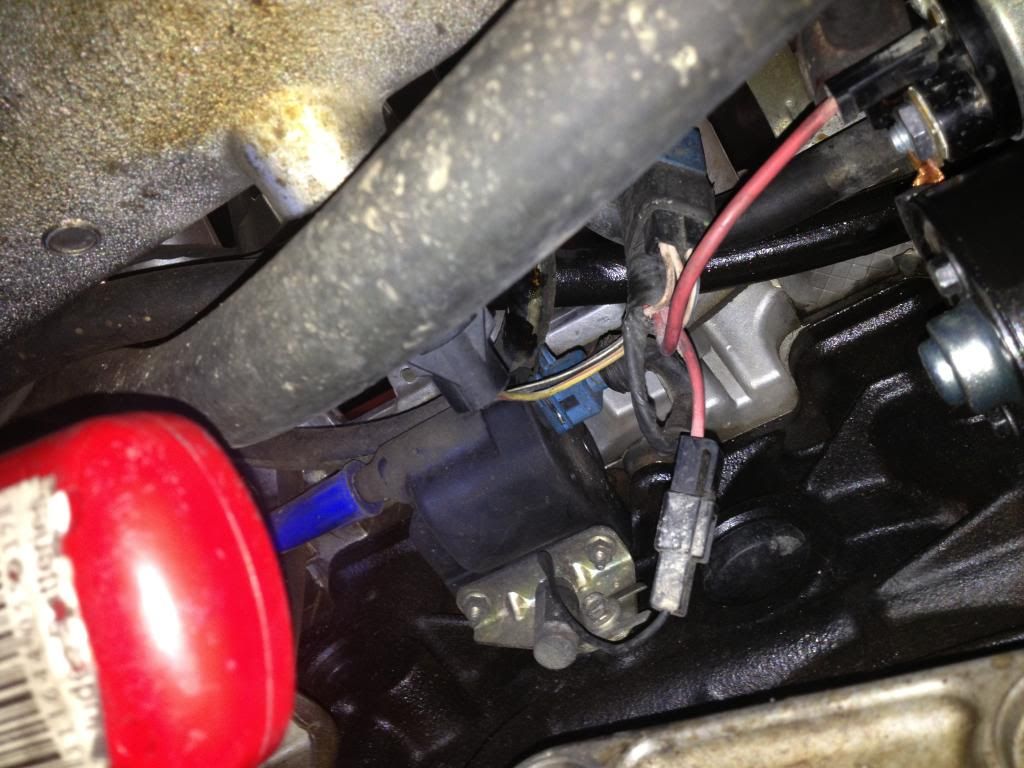 It's actually not as hard as it looks. Here's the new one in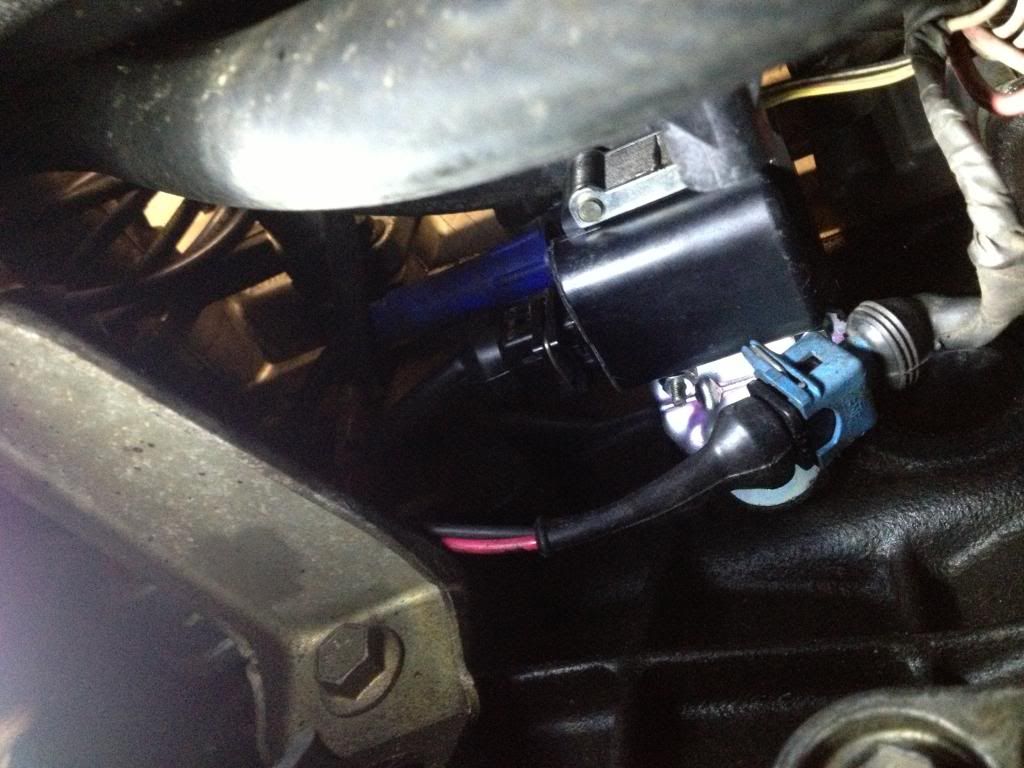 The top bolt had to be removed and installed from the top.
Looking back on these photos, looks like I forgot to bolt that little cylinder thing back on.
And it doesn't seem to have solved the hot start issue. But, it does seem to run a bit smoother. I think that I will replace the entire distributor including the TFI module. I am so glad that the dizzy is even MORE inaccessible than the coil.
Cheers,
Ev.