Time to let you know how the story ends.
I ended up replacing the driveshaft with a good second hand unit, really tight, off an ED. That solved the vibration issue.
And yes I was going to get rid of it soon.
Mid January, I had a bit of a windfall and decided to upgrade. Actually I had decided to upgrade about 2 years ago, but didn't have the funds to do so. I was getting sick of worrying about stuff breaking and getting sick of fixing something and immediately something else calling it quits. For example, on the test drive after fitting the new driveshaft, the alternator failed. Probably had something to do with all the power steering fluid in it. Replaced with a wrecker unit. I wasn't going to pay $300 for a new one.
Anyway, for $7,000, I picked up a MY03 Subaru Liberty RX Wagon:
Hot and cold running electric windows, climate control, 4 speed auto, AWD, brakes that work properly from factory, the lot.
I was pretty happy with it until about 3 hours after picking it up when I found the top radiator tank was leaking.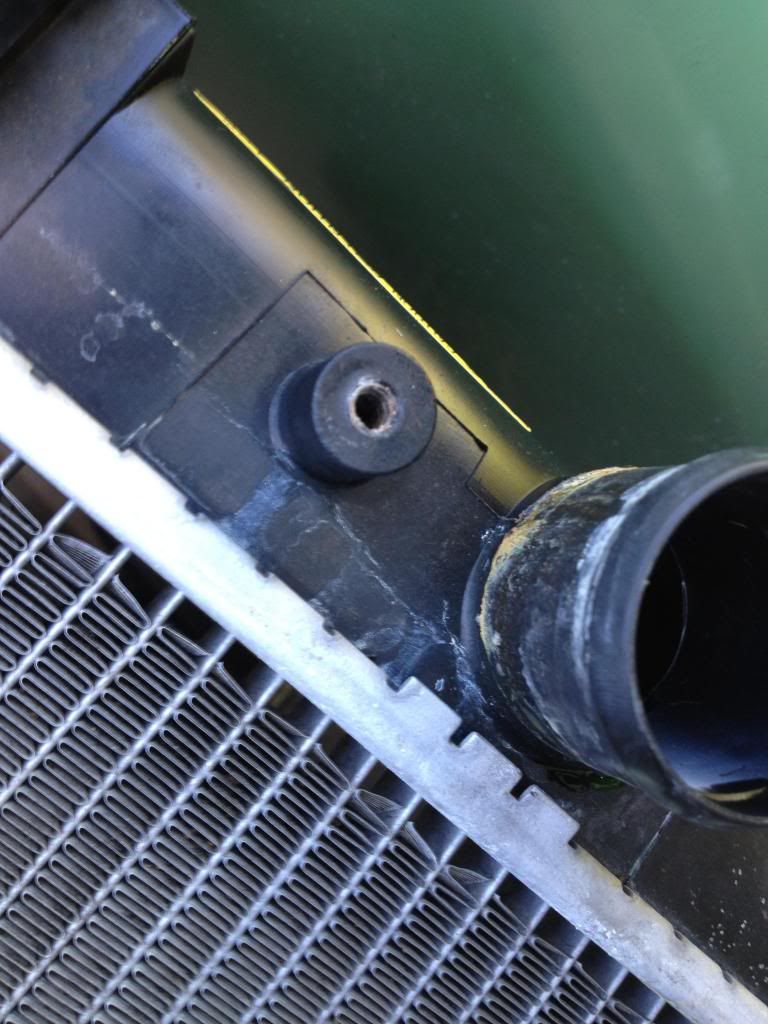 I seem to have accidentally bought a heavy duty rad for it as the standard has a 16mm core and the new one seems to be about 30mm.
Old:
New: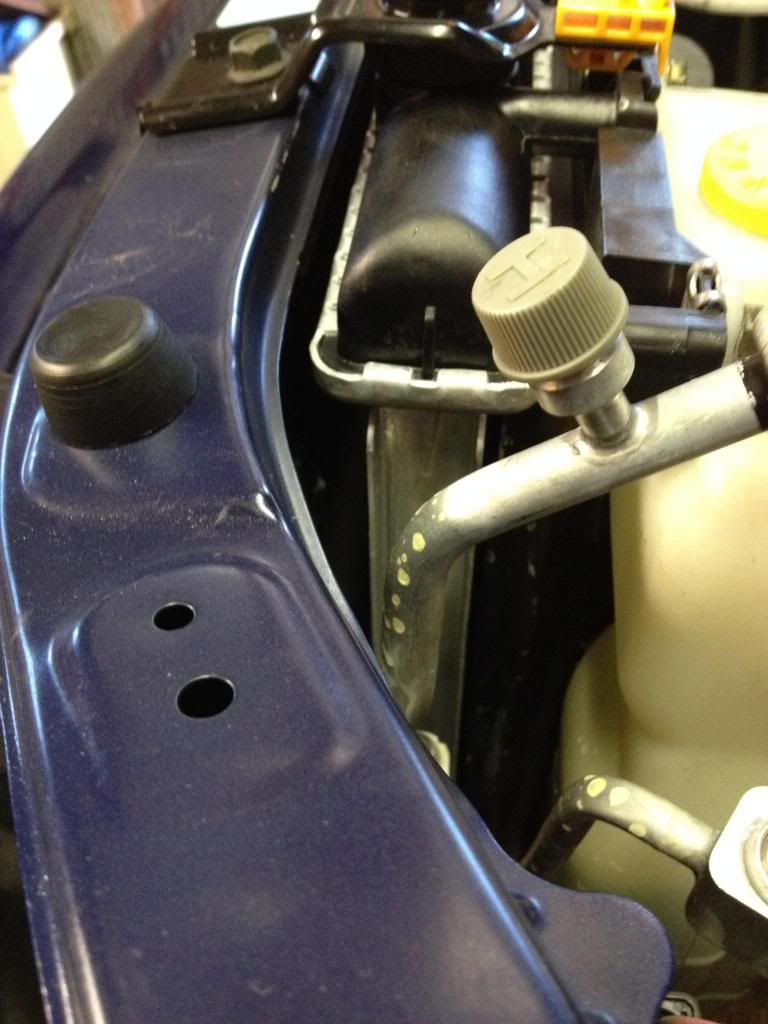 Now I had a problem. I had to get shot of a 21 year old Ford Falcon before the rego ran out in April. So, I decided to fix it up a bit. First on the list was a new Power Steering pump to prevent further alternator explosion.
Next was a brake fluid flush. As you can see, it was needed.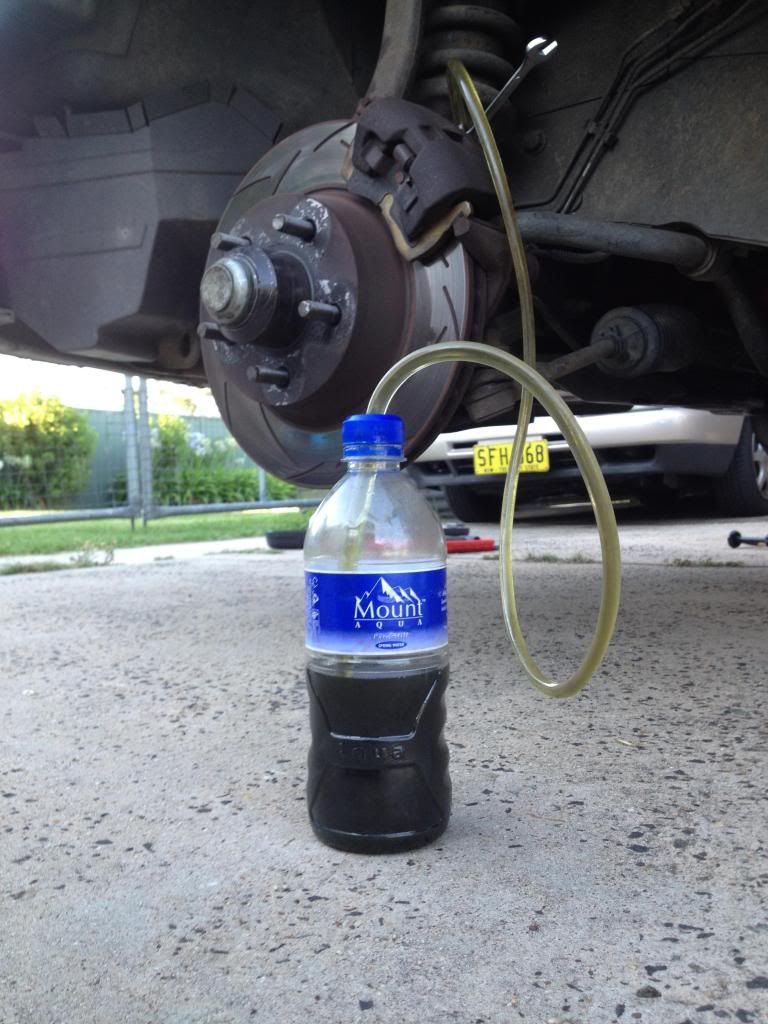 It was so successful, I tried it on the 323. Only problem was that I ran the master cylinder dry and let me tell you, it's really fun bleeding brakes all by yourself lol.
After that, I wanted to tidy up the thermo fan wiring as it had been bothering me pretty much since I put it in.
Ripped this out: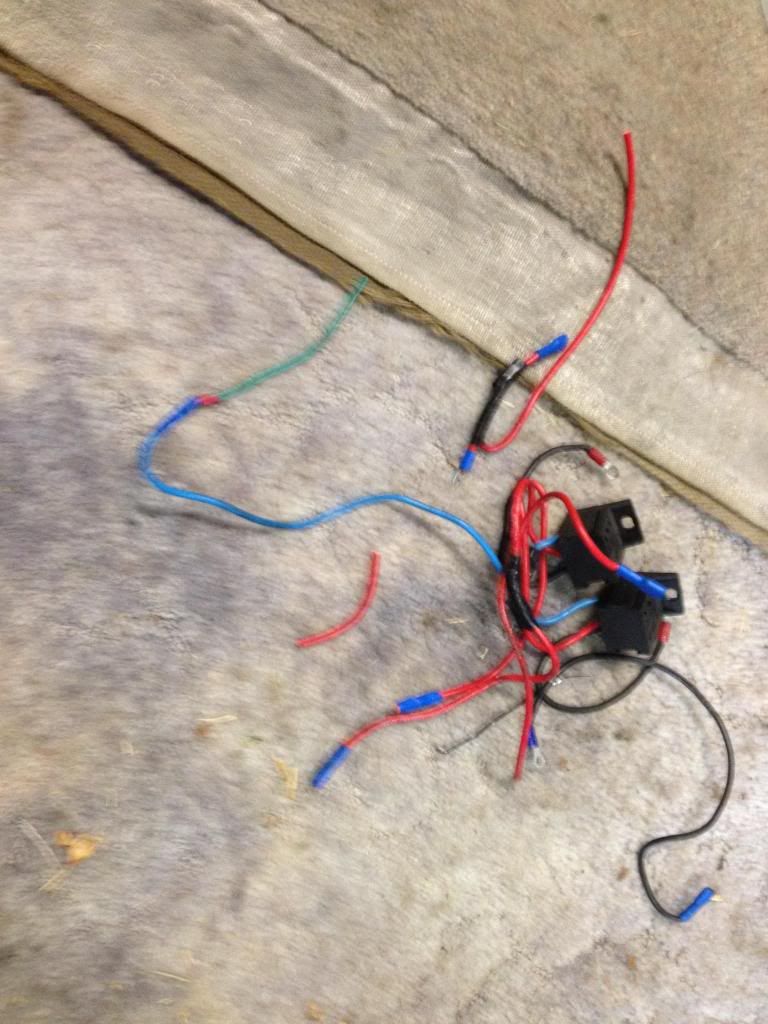 Drew this easy to follow diagram: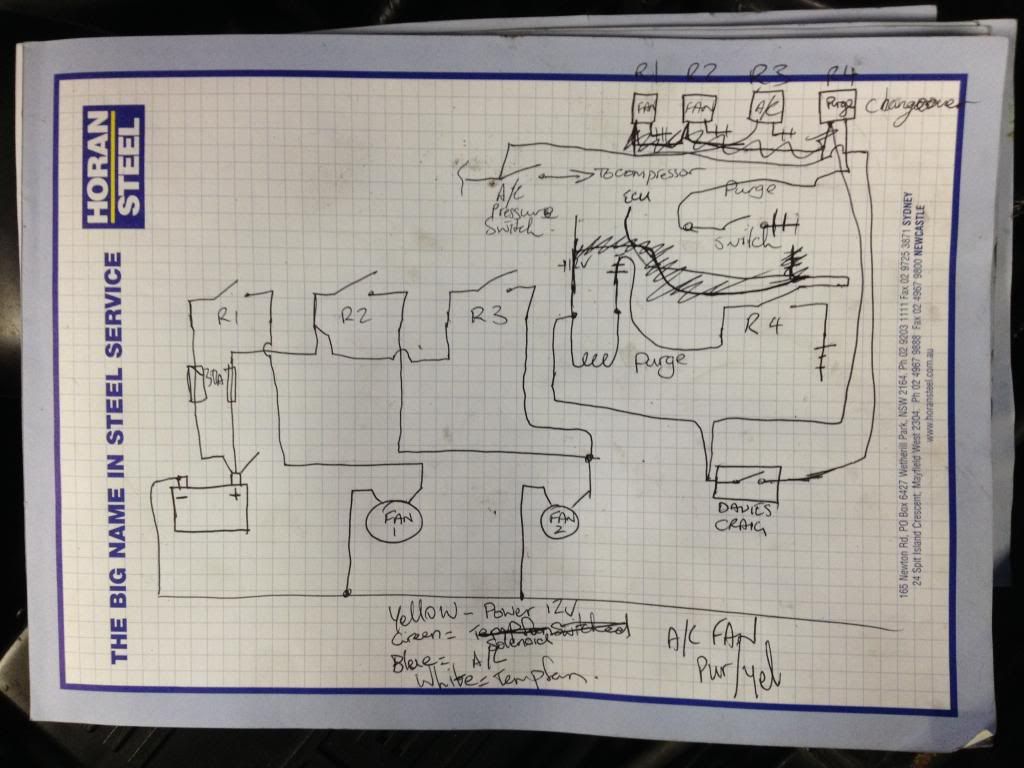 And installed new relays and wired it up neatly and properly:
Then it sat in the front yard for a few weeks until a young bloke from Taree bought it.
I think on the whole I enjoyed owning the Ford. I certainly learned a lot about cars. Acquired new skills, met new people. A great experience.
Cheers,
Evan.