lukeee wrote:
Wow the spacers actually looks really neat compared to some i've seen!
This should make some pretty decent noise soon
Cheers, Luke
Wow they must have been pretty rough!
Oh yes, there will be noise.
Amp Install
Firstly find a nice shady spot to work: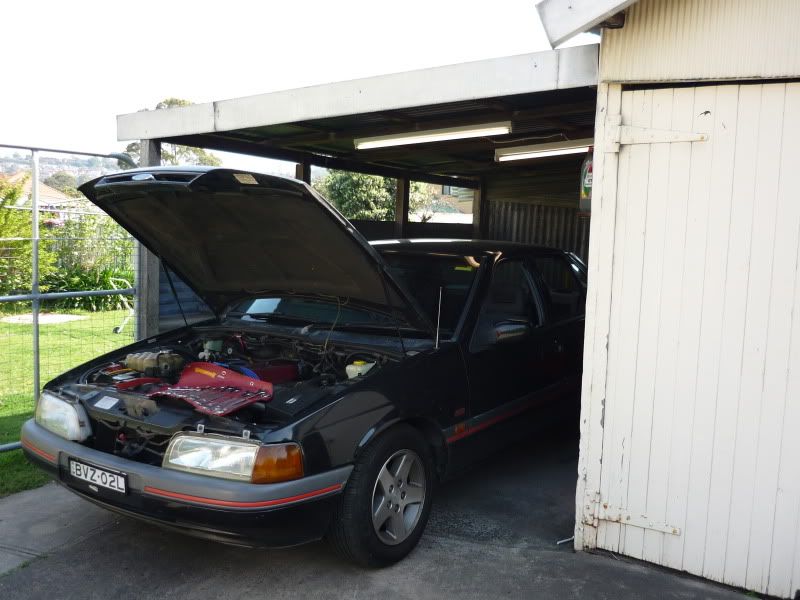 Probably most importantly, disconnect negative on battery to prevent shorts:
My first job was to remove the amp and old 8 ga power cable.
You may have noticed that my amp was velcroed in place before. This won't be the case this time. I used some more left over MDF from the sub box to make an amp shelf/rack/whatever for everything to screw down on.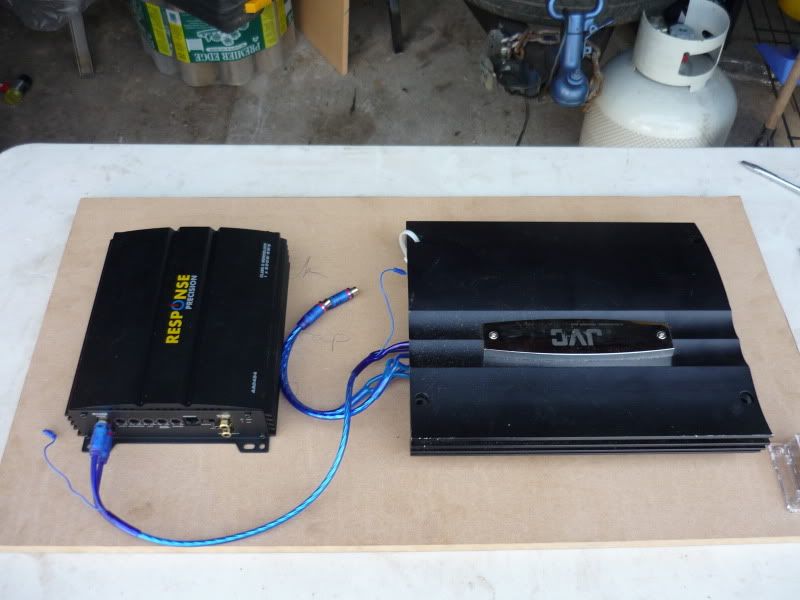 After I decided where everything was going to go, I screwed everything down and commenced the wiring. In the middle of that, I changed which way the sub amp was facing to avoid signal and power cables coming in contact with each other.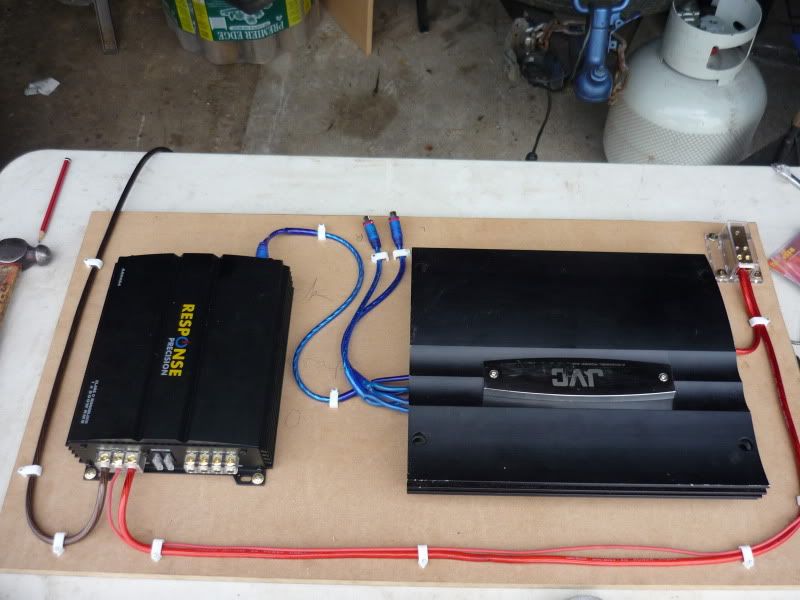 Note my funky RCA set up. The crappy JVC head unit I have only has one set of pre-outs, so I have to split the signal with a couple of Y cables.
This is my old fuse holder, which I have had since about 2006. It's been in three of my cars and still has the original 30A fuse in it!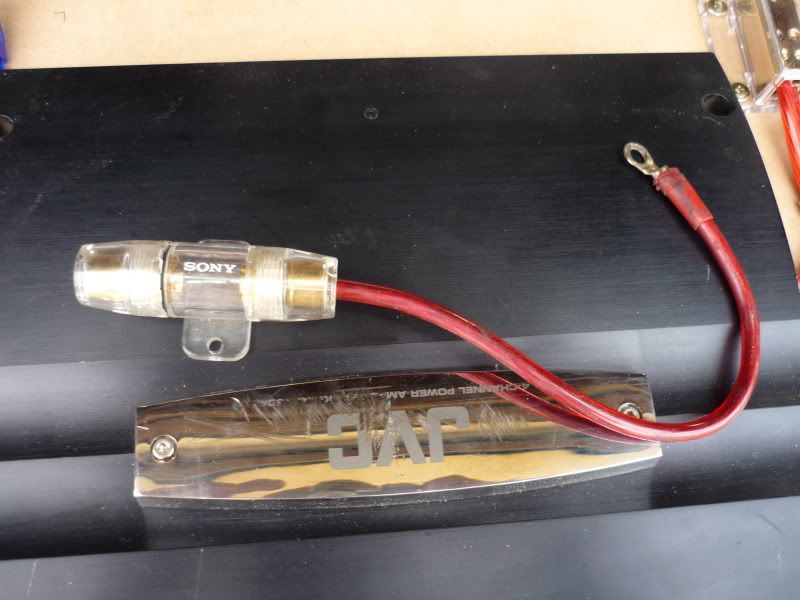 Running the new 4 ga power cable:
Inserted the "Power Board" into the car and hooked up all the cables: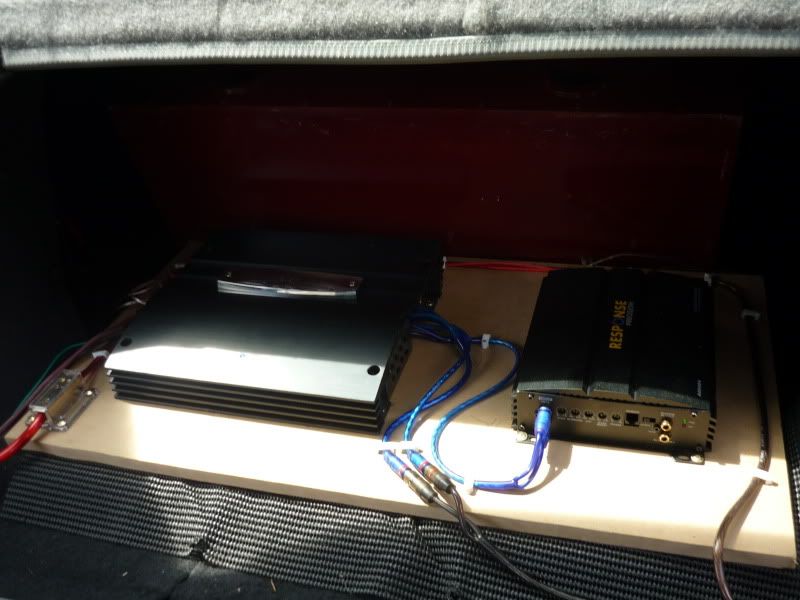 Take it for a test run!
Probably can't see it properly. Exposure is to fast.
After a bit of tuning, I got it sounding pretty good to me. Just got to get used to the rear fill. It was very bass heavy before, which is why I installed the rear speakers. I guess you could say that it is more 'balanced' now.
The Response AA0454 amp that I got came with a remote bass controller, which I may install another day...maybe. I don't know, survived without one so far haha.
Thanks,
Evan.