Hello all, long time, no post.
A lot has happened since last time. We have gone for our first camping trip with the car...actually twice I've just remembered. Went down to Racecourse beach for new years and down to Gerringong. Apart from the lack of air conditioning (think the condenser inside the car blew up with the new gas), the car has performed beautifully.
Living all the way out in Minchinbury was getting a bit expensive ($360/week rent). So, when the opportunity came up to live in my girlfriend's grandmothers house, we jumped at it. Cheaper, closer to work and most importantly a shed with electricity in it.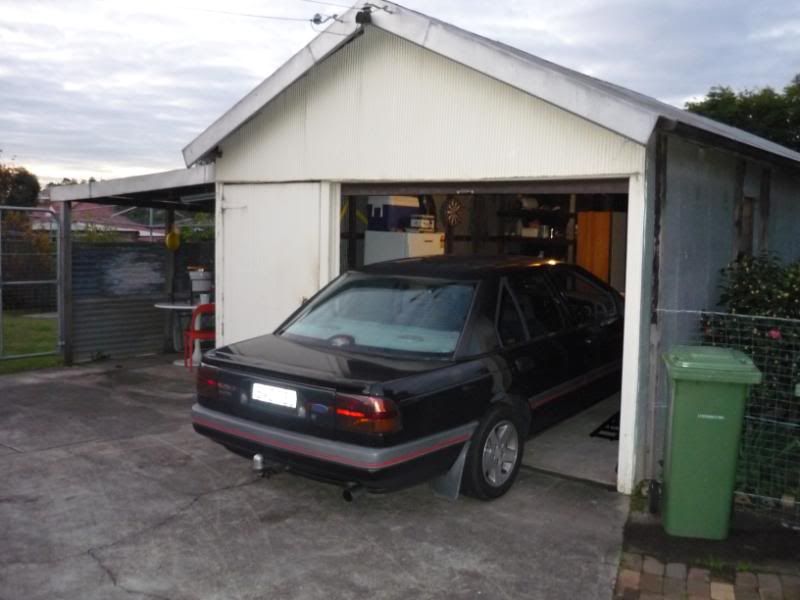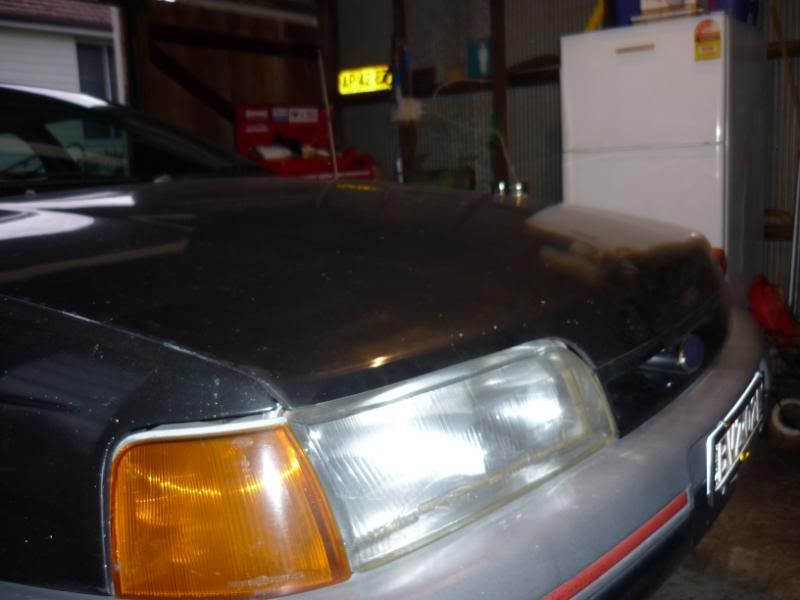 But this is a car forum, so stuff that has happened with the car.
Replaced the automatic shifter bushes as the old ones were completely disintergrated. Sounds and feels so much better.
Got new pads and rotors. Old ones were severely warped. Got them done at **JAX BLACKTOWN**. Never again. Only went there because I thought that they would be able to do it on a saturday. Wrong. They couldn't fit me in, even though I had booked, so I had to wait 'till the following Monday. They charged a ridiculous amount of money and broke my bonnet release cable. At least I got a free bonnet release cable out of it. From now on I'm doing everything myself or if I'm really stuck <free plug> Girraween Motor Service</>.
The old girl caught the E-series headlight gremlin. Thank god for fordmods. Never would have worked it out otherwise. Got a new 12v 30A self reseting circuit breaker from Jaycar for $12.00
Can't imagine what Ford would charge for such a thing, considering that they can charge $27.00 for a headlight relay!?!
On the sound front, I've installed a pair of Cadence 6" splits in the doors. Soooo much better than anything I have had in the past. Not hard, as I've never had splits before!
Also I've acquired a Kicker 12" Sub-in-box to supplement my geriatric Sony Xplod 12". Much improvement.
I had to re weld in the drivers side boot gas strut mount in. It broke the spot welds and took out the courtesy lamp wiring, blowing the fuse, and we all know what happens when that happens... Kills car. Could not for the life of me work out why the car was working ten minutes ago and now wasn't. I knew there was a bike in the shed for a reason.
After a very cold ride to work, it hit me. I wonder if the bang I heard when I closed the boot two days ago has something to do with it? After a quite warm ride home, I set to ripping out the back seat to see what destruction lay within. Sure enough, there was the positive wire shorting out on the strut. After some very careful welding and a few new crimp connections later all fixed. Gotta say that the interior lights are now brighter.
I am now waiting on a quote from the mechanics to do the front suspension bushes. They are completely gone.
While it was on the hoist, we had a good look at the soft underbelly of the Falcon. Not to bad. Found a leaking water pump and the belts could use some attention. I shall be replacing them this weekend. I've already made the water-pump-pulley-holder-whatsit from plans in my trusty Gregories. Sure got me thinking about EF/EL thermo fan conversion
After six months of ownership and 11,000km I'm still loving it and I could not imagine driving anything else.
Thanks, Evan.