Well, after being booted from Boosted E-Series, I thought I'd do a quick run down of my car and I seem to frequent Fordmods a bit more now and it seems to be the thing to do.
Well, it's a 1992 EBII GLi 6cyl auto non-smartlock. When I took possession of it, it had about 310,000 kms on it. I always loved it and was a great move going from the Daihatsu I practised on on my Ls. The torque was very exciting and modding it down the track was something I really wanted to do.
First thing I did was buy a full stereo off mates and ebay. It consists of
- Pioneer DEH-6850MP head unit. Had a CD-ib100 at one stage but ditched it as it was too laggy.
- Pioneer TS-C160R 6 inch splits at the front 250w (2007 competition model).
- Pioneer TS-D160R 6 inch coaxials in the rear 225w
- Audioline 4x200w amp
- Pioneer 1000w 12 inch sub (bridged)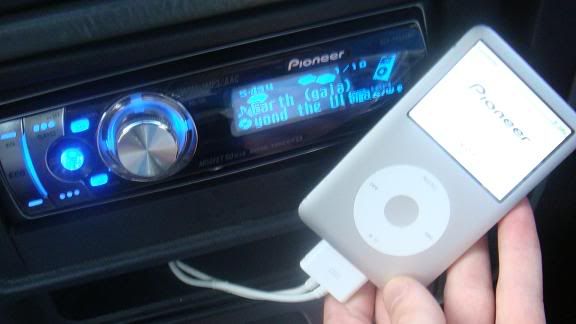 This made me pretty happy in the pants for a while so I made sure it sounded good by sound deadening to the best of my ability along the boot and rear tail lights and license plate.
At this point, I knew nothing about the falcon or cars in general. The stereo took me a full day to install and was quite a headfvck when I had no idea where to start.
Of course, a POD filter went on at this stage, full sick bro!
Like it or not, I'm happy with the setup and seeing as I dont go on dirt roads much at all, I'm not fussed about changing it every 2 months
A bit of performance was next on the cards and I snapped up a 3.45 LSD from an ED XR6 supplied and fitted from another member for $500.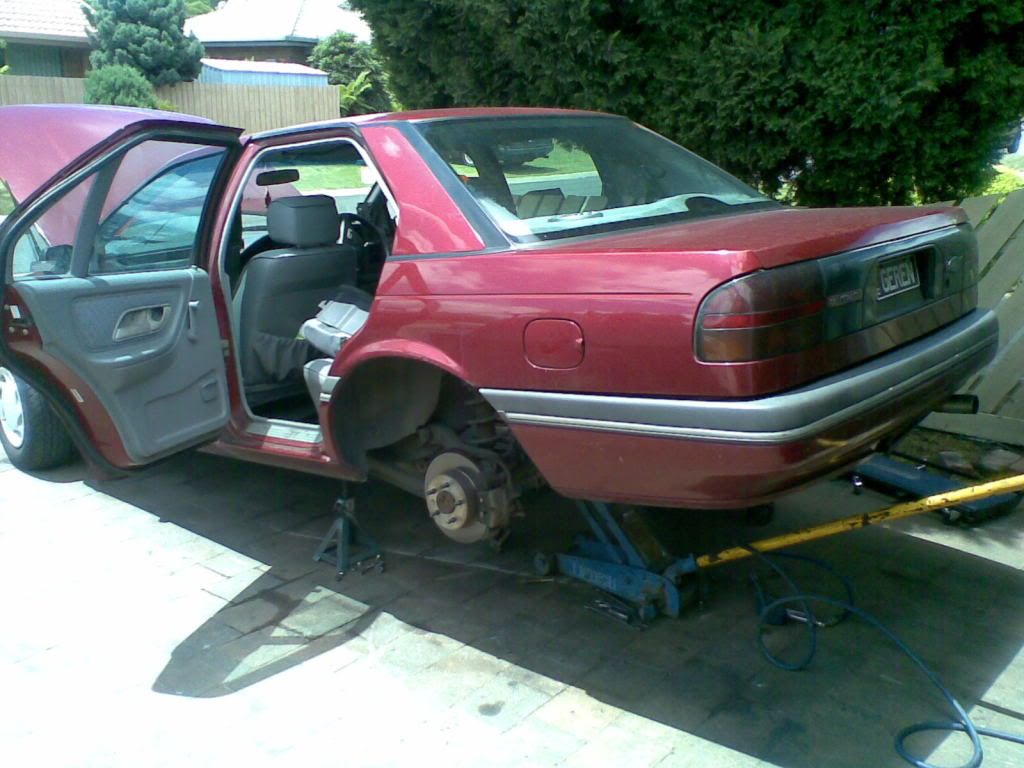 This gave the car a whole lot more punch especially at speed around corners and take off.
The auto was now showing signs of wear and tear so the hunt for a T5 was on. After patiently stalking the classifieds, I scored a full T5 setup inc. bellhousing, pedal box, clutch (bar ECU and spigot bearing) for $200 about 9 months ago now. I then went and bought an EB 6cyl non-smartlock manual ECU from ebay for $50 and a spigot bearing from Ford for $15.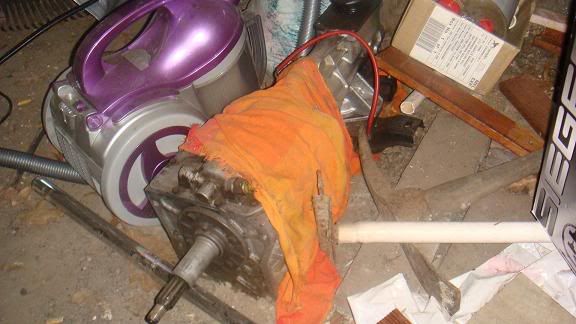 To this day, the T5 bits are still in storage :s
I got a set of Pacemaker 4499s from the same car the T5 came from (which was an ED XR6 also).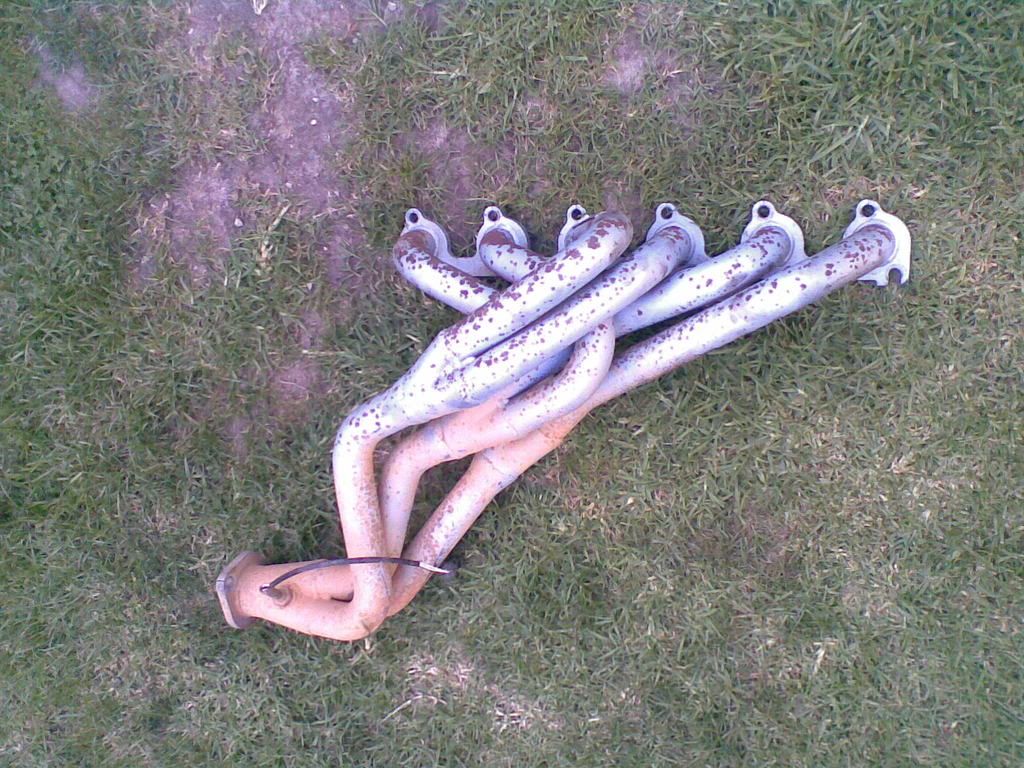 Also, SL front springs and SSL rear springs with Pedders sports ryders fronts and GT Gas shocks rear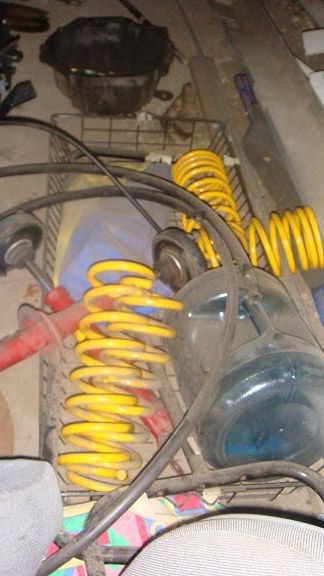 A Lukey 2.5 inch mandrel bent single muffler exhaust also found its way into my possession for a measly $120.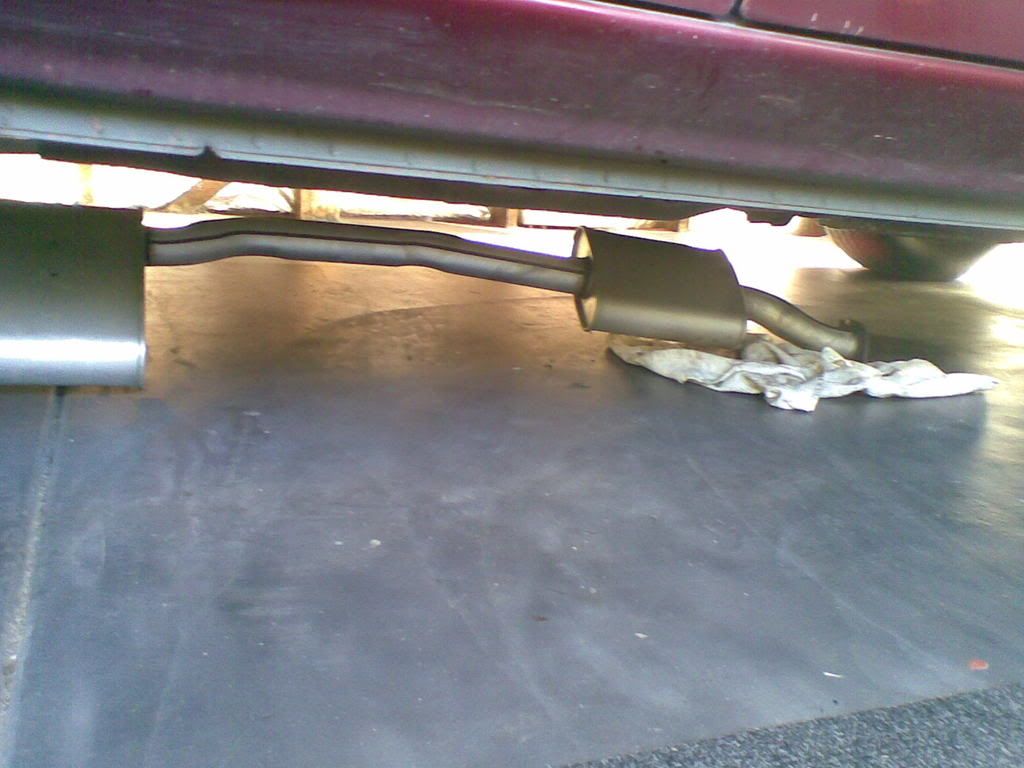 I had significant issues with installing the paceys properly due to my mechanical retardation. There was a leak in the exhaust manifold gasket which lead to a tractor-like sound coming from the car, so the threads on the head had to be re-tapped and from there it was fine. All backyard job of course!
So at this stage, I had the 3.45, the 4499s and the exhaust on. It was a bit of fun for a while but then I knew it had to be changed to manual after having driven a few manual cars since. A guy from Boosted E-Series known as "Schmee" offered to do the T5 conversion for $300 over a weekend so I started saving.
Stuff happened at this point where, I lost my mrs. of 3 years, she got me fired from my job and I had rego and insurance both due.
The conversion was hence held back and still hasn't been done to this day.
The springs and shocks are also just sitting around doing nothing unfortunately. I can get these installed with a wheel alignment though for $100 (workshop) once I get that cash together.
The paint on the car has also always been fairly crap. When Dad owned the car, he managed to scrape past an underground carpark pillar and fvck the paint on the RHS. I went ahead and bought some body filler, wet and dry sand paper and 2 cans of G5 coloured spray cans.
Here's the bog on: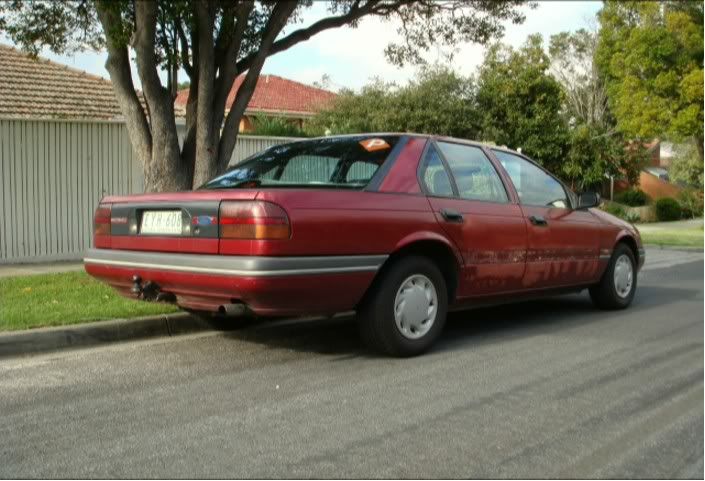 I sprayed over it with the spray cans so that from a distance it looks normal but by god, at close up, it looks like a real mess!!
I've scored some G5 coloured RHS doors though which I will get around to swapping once the Christmas charade is over and I have a bit of time off.
I also currently have a rebuilt dizzy, TFI module, and new leads waiting to go in as soon as I build up the courage to undo the intake manifold. Until then, it'll stay the way it is :s
The next drama was one night I went and slapped a gutter pretty hard when letting go of the steering wheel sideways. Don't know why I did it but when the car regained traction, it veered right and slammed the RHR wheel into a gutter. This has now caused the diff to whine pretty bad!
Here's the victimised diff housing:
I've since swapped the rear seats to what I think are semi-velour seats with the fold down arm rest: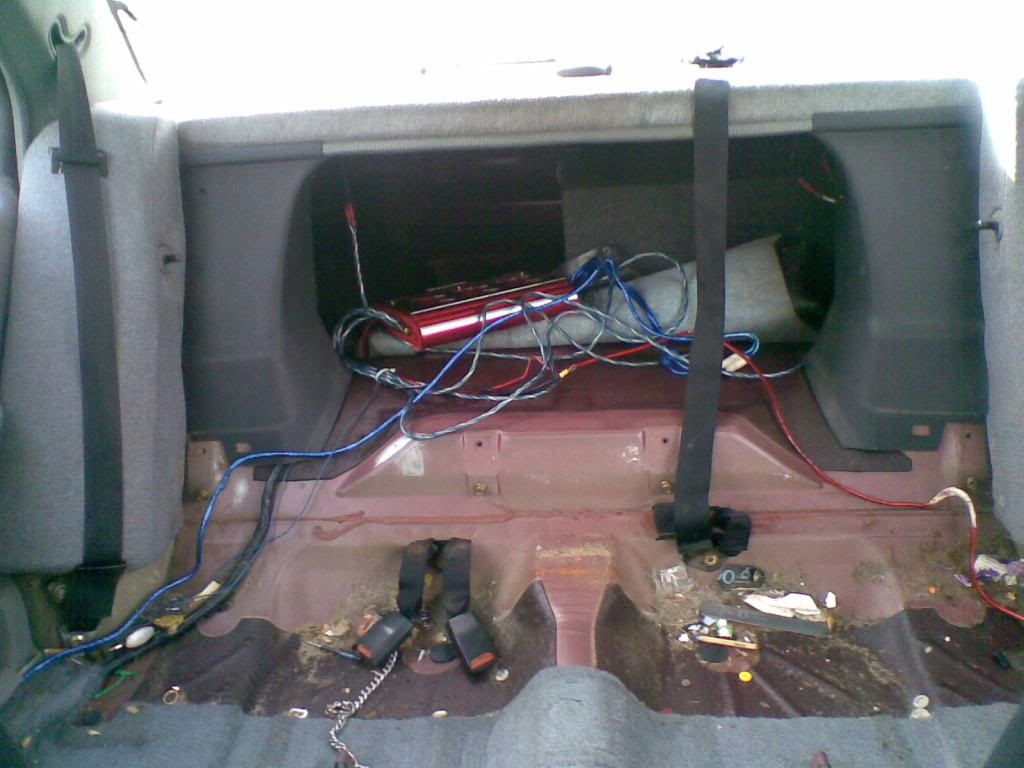 My God, you find some interesting things underneath the rear seats aye!
So that's the journey my car has taken thus far. Plans are to get everything I'm storing into the car including the T5, shocks and springs. Also, a reliable turbo setup to hold 200rwkw or so once I fall into some cash as well as a window tint and maybe 3.7 gears in the LSD.
Something I'm definately doing next year is getting my hands on a MSII and an Innovate wideband O2 sensor to get some decent fuel delivery happening.
The car has recently died on me. Details are in this thread if you're interested:
http://www.fordmods.com/forums/car-wont ... 73074.html
I know it's a lame story but I thought maybe people would enjoy reading this as much as I've enjoyed reading about other people's misadventures.
All comments welcome
Chris