UPDATE
Took the Falcon to the local mechanic for a good check over. Ended up spending $2,000 bucks
Anyways worth it as ill keep it for a while.
All new
- Rotors and Pads
- Both Rack boots
- Water pump, thermostat and gasket
- Starter Motor
- LH Tie rod end
- Fuel Filter
Also took it to a Transmission specialist as it wasn't going into overdrive, and not selecting gears on the shifter. Ended up being the Inhibitor Switch. $200 and now works perfect. Might end up going there for a gbox service in the next few months. It started to miss, and idle really rough at the lights so i changed the fuel filter, added a bottle of Injector cleaner/boost and its smooth again. Other than that. Plan to get a full detail on it and take care of it. Also gave her a service. @194,000klms-June2013. Doing it every 7k.
Also bought a 2nd EF for parts. - ill post a pic soon. Nothing exciting.
Here pics of the Good EF. All Clean. Regularly gets washed etc.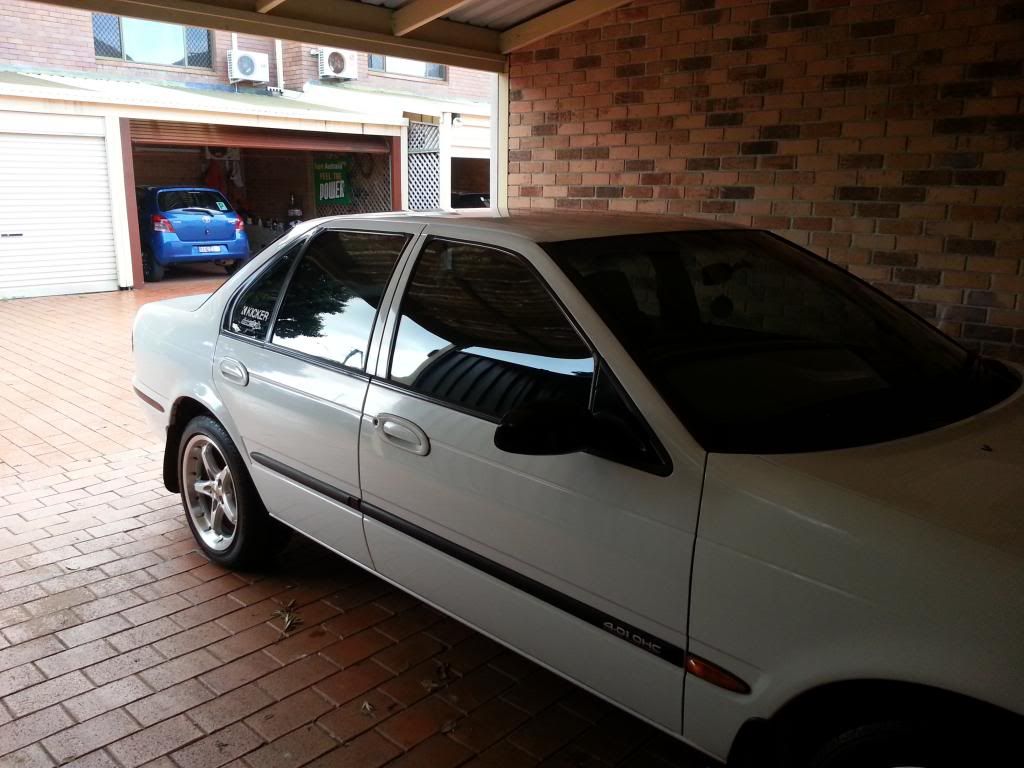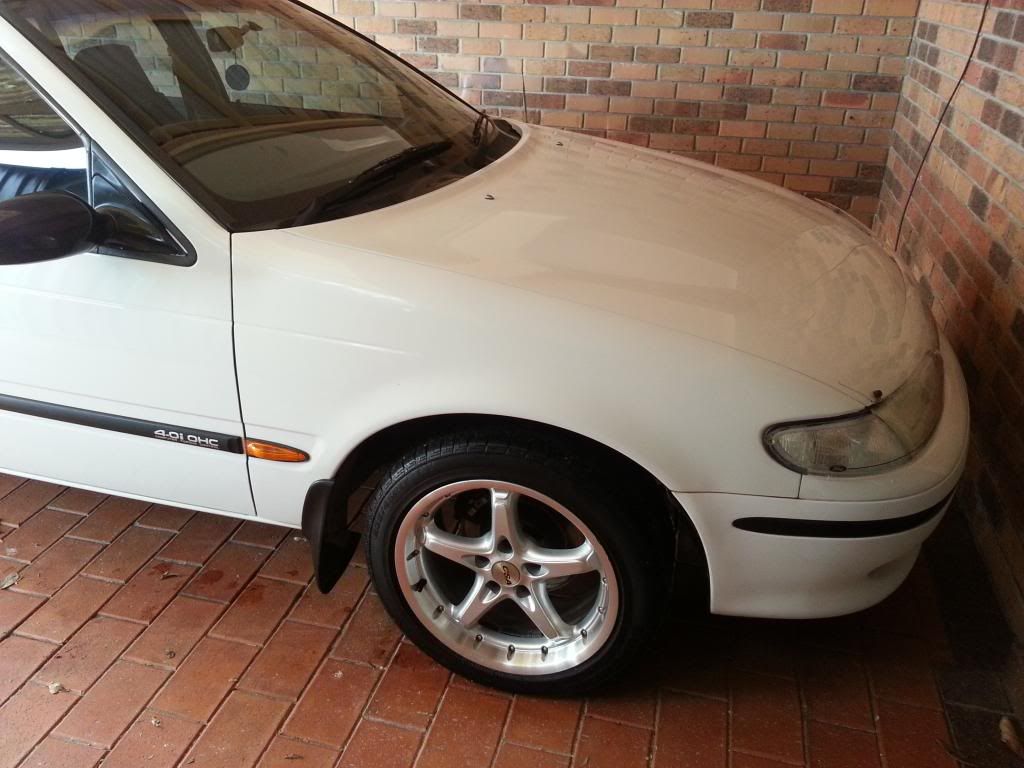 List to do
Sell 17s.
Put 15s on from 2nd Falcon + EL Hub Caps
Get the interior Shampooed ( Detail )
Slightly lower all round.
Sun-visor
AC Regas.
Thanks guys. Add anything if you like.
_________________
Every Day is a New Day.