Hi everyone,
My name is Jason and I have been a member of fordmods for a long time. I have owned a very nice XF, NC fairlane ghia V8, EL Series 1 XR8 and a BA XT. I have modified and loved each car.
I lost my last EL XR8 to the hail storms in march a couple of years back in Melbourne.
Although it was a great car I never got to finish the project and have been on the lookout for another EL XR8 ever since as I have always loved the shape since I was very young. I always wanted one in red with the full FTR body kit. I have recently moved to Adelaide for work and happened to find this one at a very reasonable price so I snapped it up. I was looking for a manual and this one is an auto but it had everything I wanted, including a factory sunroof and was the right price so I couldnt say no. Plus its getting harder ad harder to find non thrashed manual examples.
So here are the details.
EL XR8 Series 2 Auto
Hot Chilli Red in Colour
Only 134,000 kms
Log book history with one 2 owners before me
Factory sunroof, bodykit and 16inch wheels
Even included a full size alloy spare with the original unused yokohamma tyre!
6 CD stacker
Tint
Overall it is in very good condition, the car is completely stock except that the previous owner deleted the rear resinator on the twin exhaust system which gives it a pretty good note for a stocker
The body has a few little stone chips and one small trolley dent in the rear door but nothing really considering it is a 12 13 year old car. Interior and driveline are in great condition. It does need some suspension and brake attention whcih it will get in due course (the rear shocks are screwed!)
The sunroof works and shows no signs of any leaks. (I am however in need of the plastic surround that goes around the handle on the sliding sunroof lid as this one is broken, willing to pay the right money and postage for it if anyone has one.
So here are the pics after I spend yesterday detailing the car. Came up pretty well I think!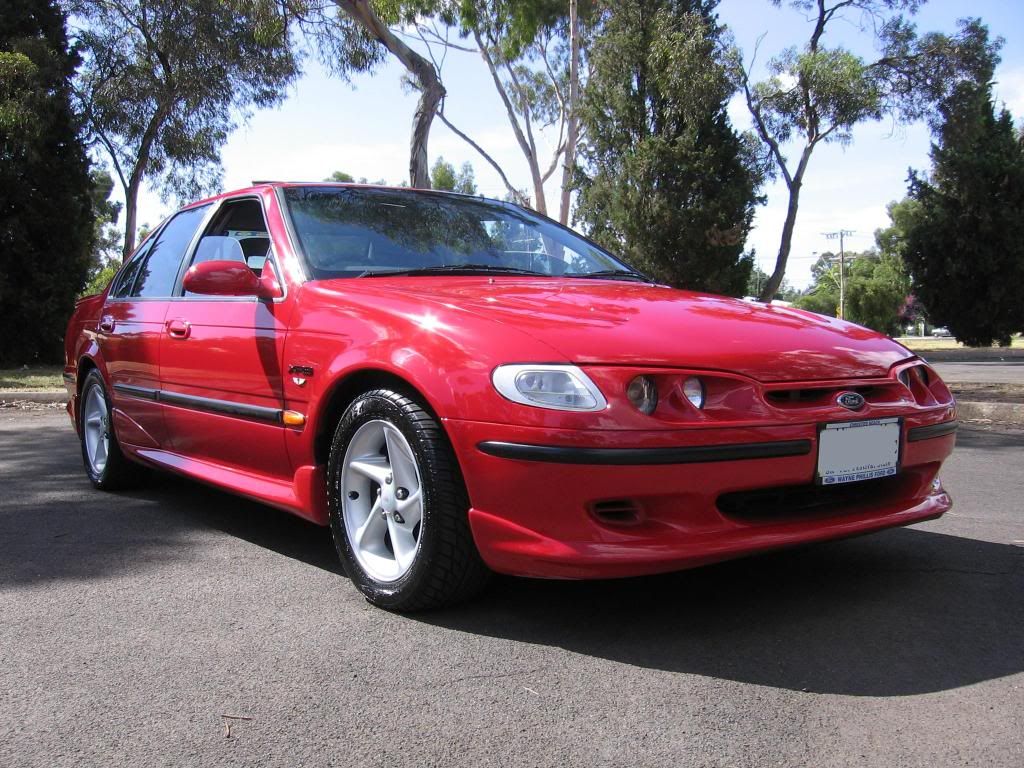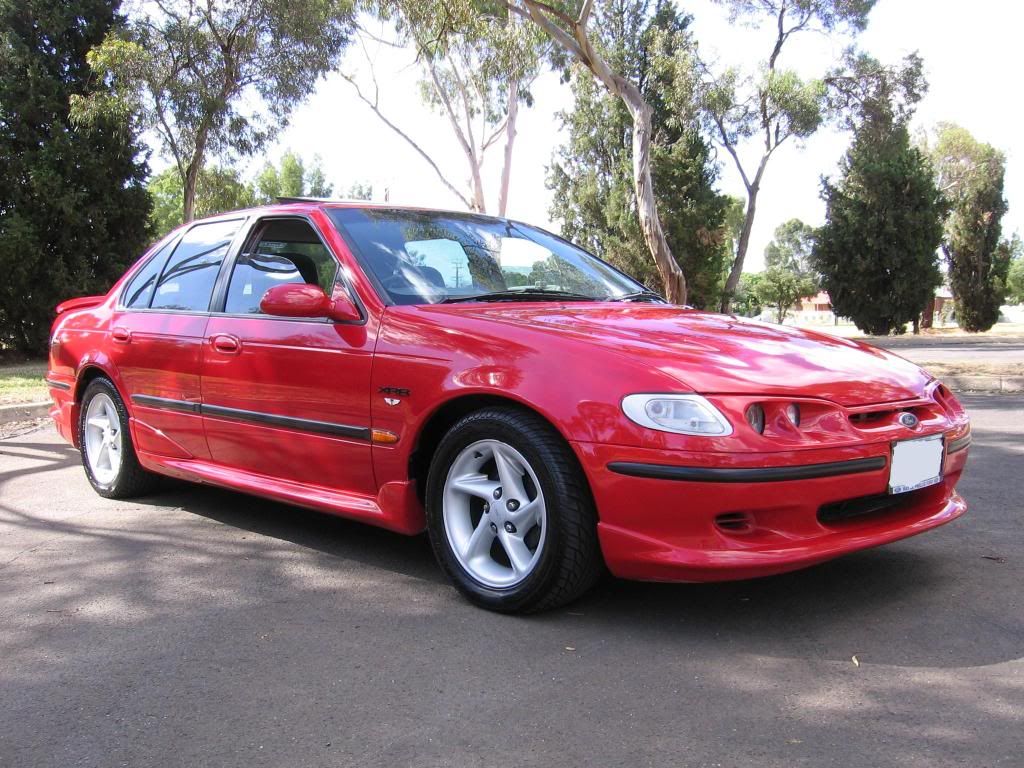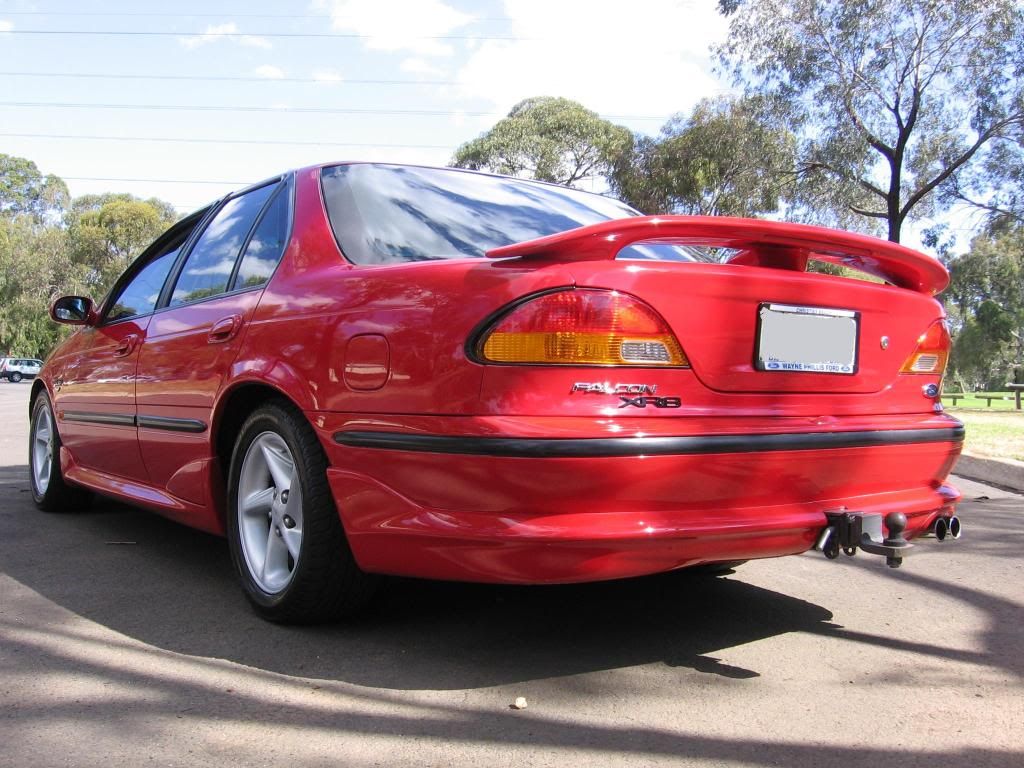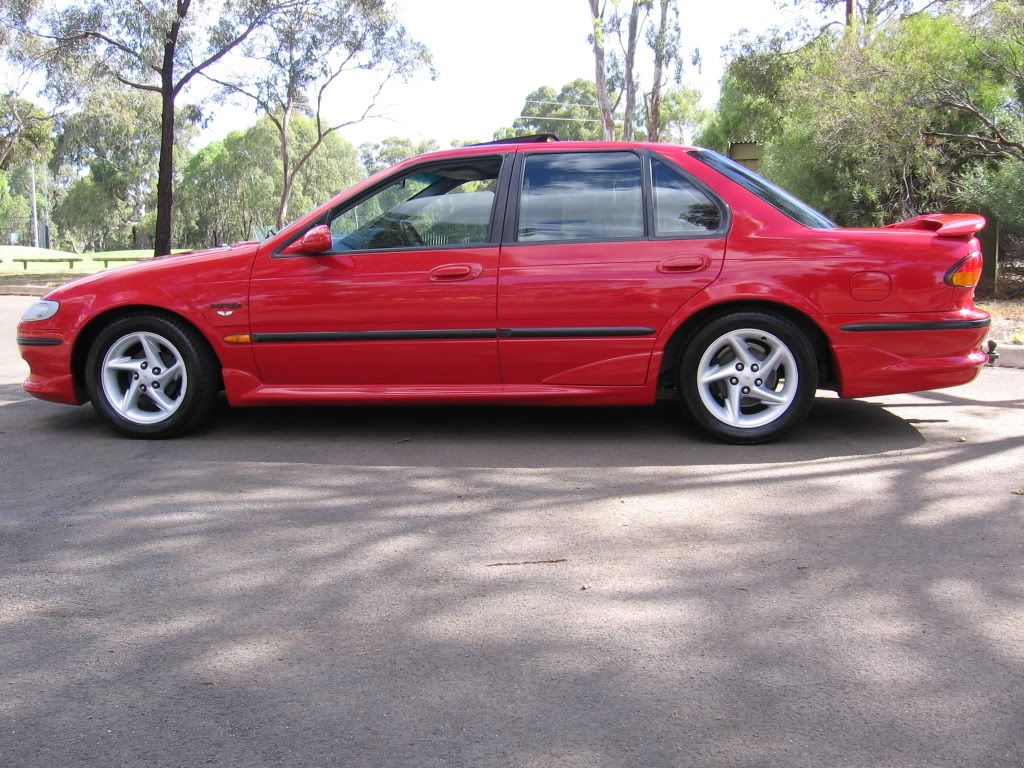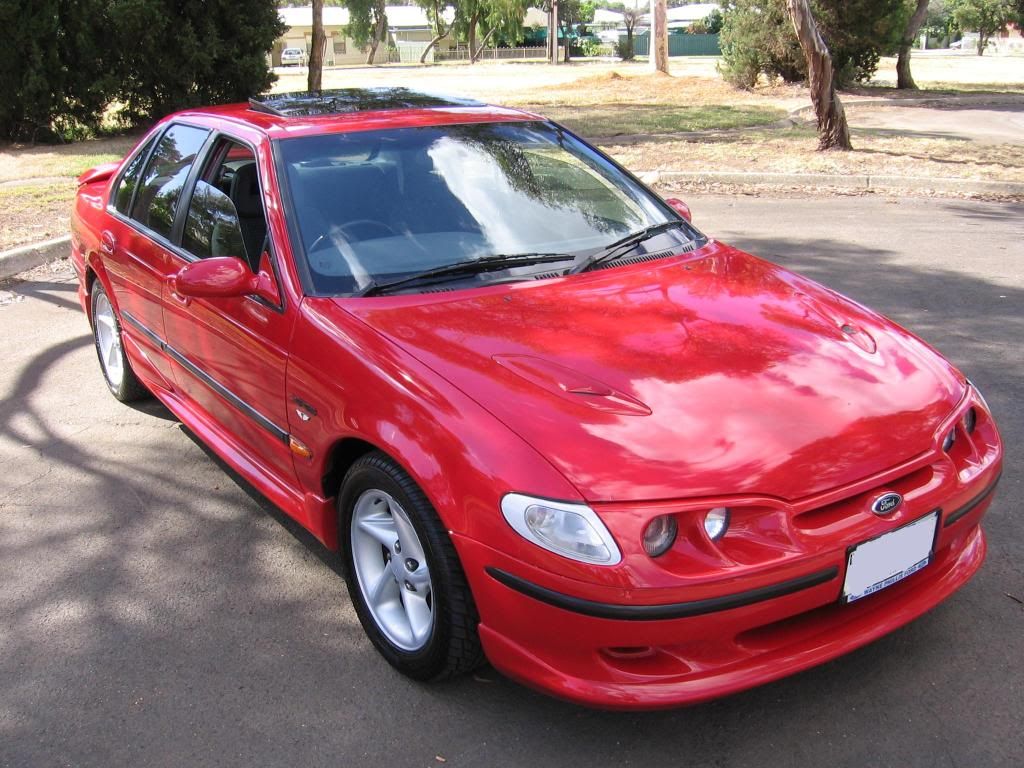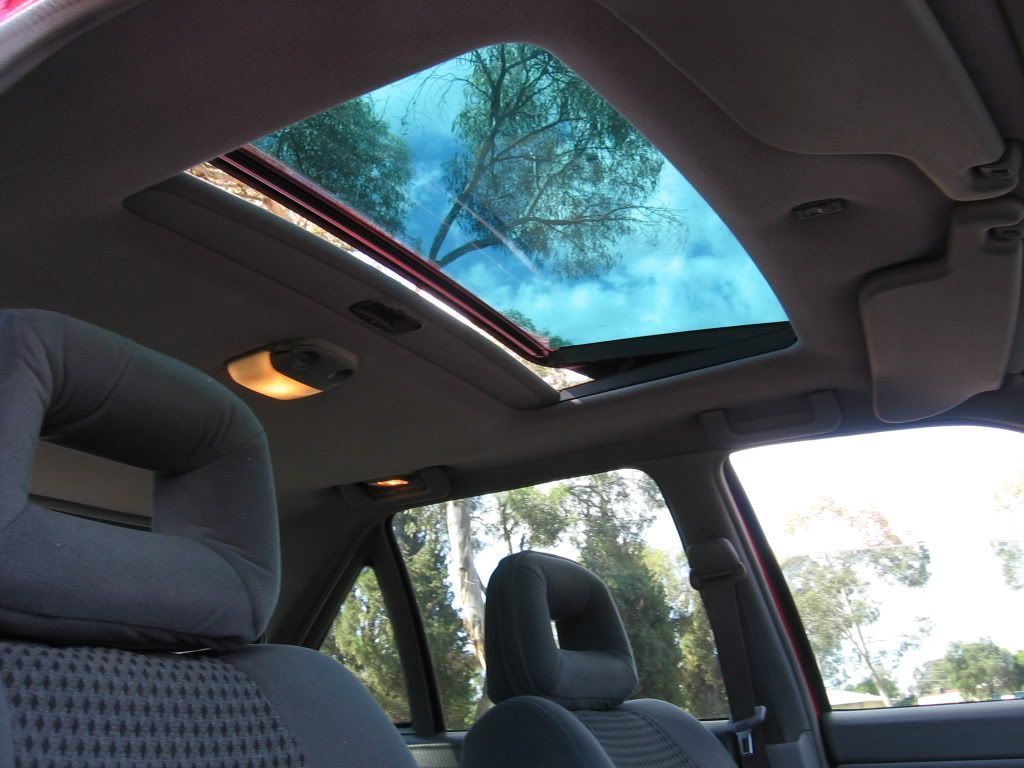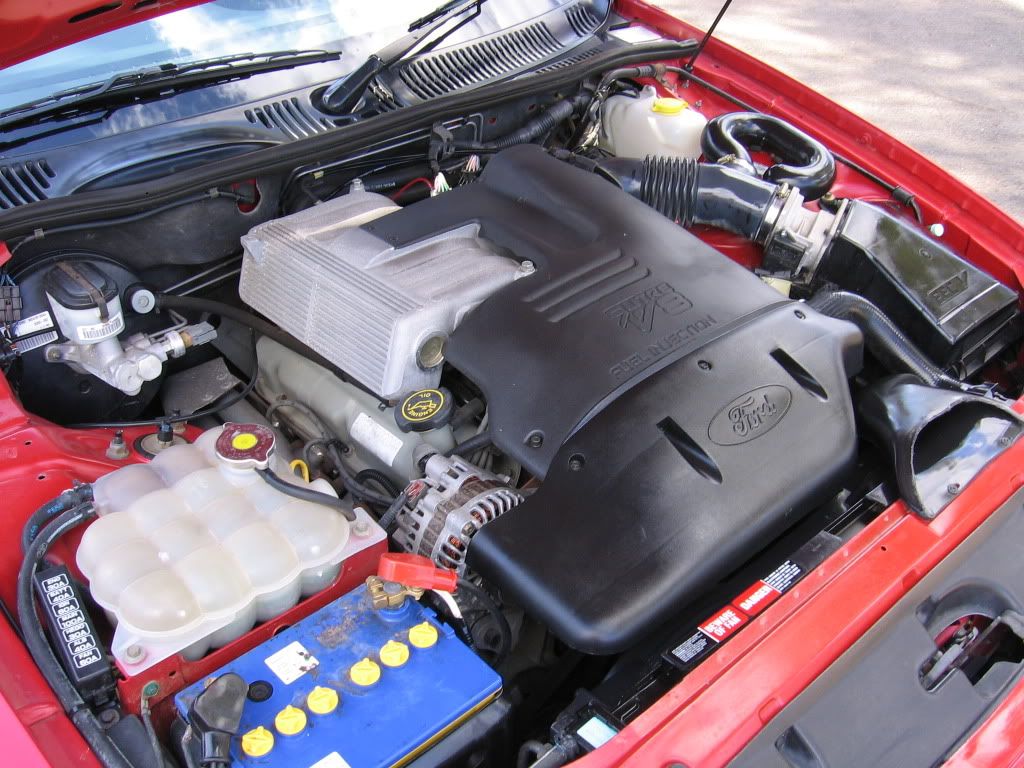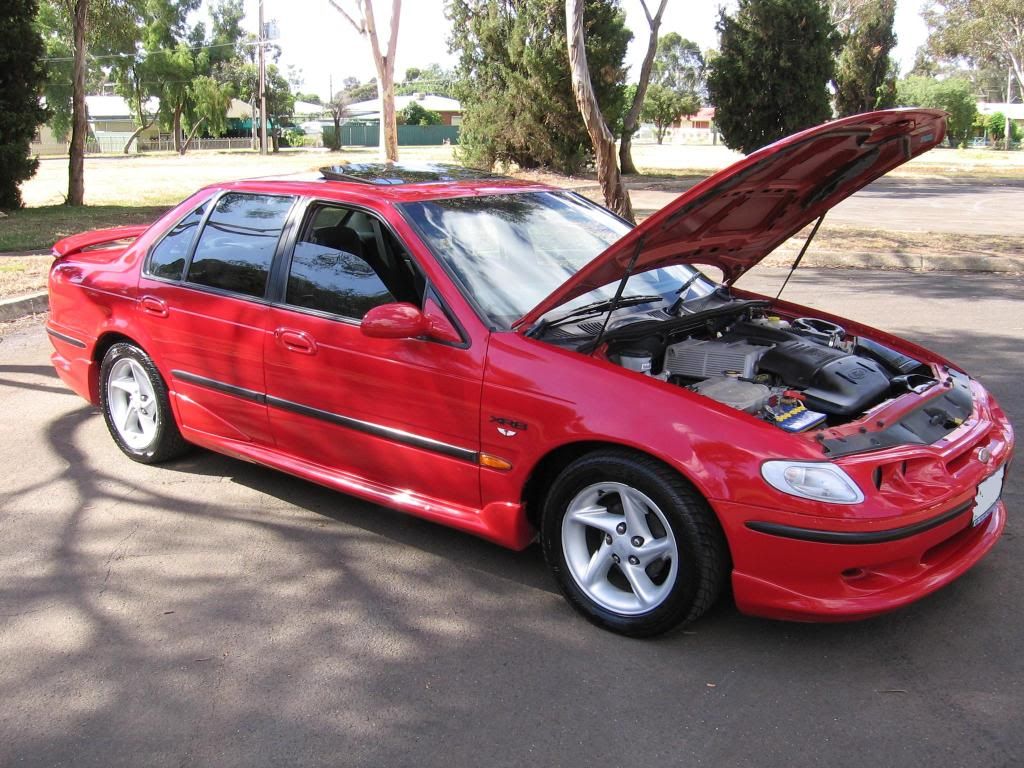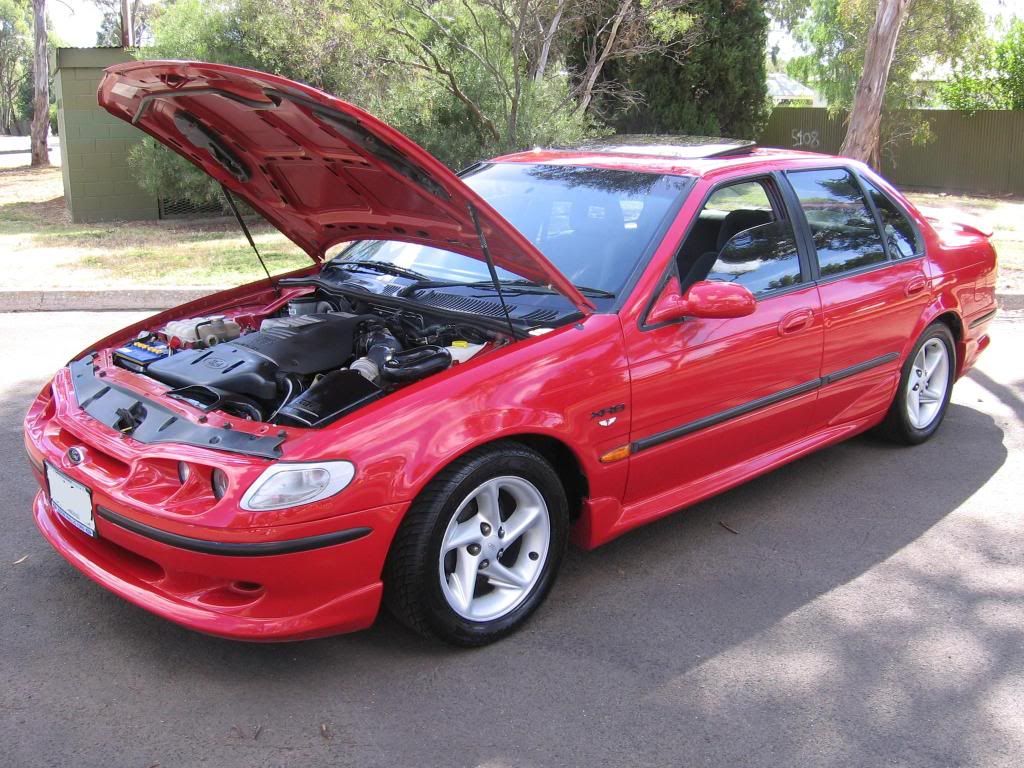 So she sits nicely at the moment. This is going to be a second car, a project car and a weekend toy so I have the luxury (for the first time) of not having to rush any work that I want to do.
I am also really keen to get back into the Club scence so please keep me posted on any cruises/shows etc happening in Adelaide as I would love to attend where possible.
Modification wise she will be a long term project and I have not decided what path I want to take. I would love to do a tough NA 5ltr rebuild (like Jeff in his EL ute) but short term these are the plans
- Clean the car up, new oils in motor/diff/gearbox service/ filters etc
- Tidy up the iginition system with new plugs/leads/dizzy cap/coil etc
- Set the TPS correctly (made a big difference in my old one)
Then the fun stuff:
- The suspension feels a little tired so I will lower it just a tad and get some quality shocks and springs for it (used king springs with monroe GT shocks in my old one and it handled great!)
- Camber kit
- New brakes all round as they feel a little soft.
- new wheels, maybe BA XR8 or GT copies (with the correct offset)
- Going to keep the EL GT extractors and factory twin system but will put in some high flow cats and two small straight through mufflers in the middle to make the most of that glorious windosr sound
- I want to do something with the airbox, maybe just a K&N panel or I might look into a BA V8 airbox or something, not sure.
- I also want to find out if I can just bolt on AU GT40P heads an roller rockers with my existing combo and find out what gains that will yeild. If anyone can fill me in on this that would be great!
- I also want to get an AU throttle body and do the AU MAF mod, which is use an AU maf housing and change the electronic box on the top over if im not mistaken?
Once I get all that done I will start to decide what I want to do with her longer term but it will be something special thats for sure
let me know what you think guys!