On todays instalment of the project that will never end because too many great ideas come up..............
What I worked on this afternoon is an idea that is that awesome I really wish I could take the credit for it myself. By alas I cant. The credit/blame needs to be landed squarely at Daz's feet!
I was looking at the truck with Daz on the weekend and we were talking about how I have to fill the gap at the rear of the old back passenger doors and try and make it look tidy where the factory had a crappy plastic in fill panel.
I was just going to cut the panel to suit and sikaflex it on thinking there wasn't much other choice. It would look stupid being a ute with the panel there but I was going to have to deal with it.
Daz looked at the rear guard , looked at the front guard and looked at the rear guard again and said why don't I get a crappy pair of front guards and cut the rear of the wheel arches off them and use the right front on the left rear and visa versa as the profile was basically the same.
Genius!
It just so happened I had some guards in my pile of parts.
So this afternoon went something like this.
What I was trying to fix.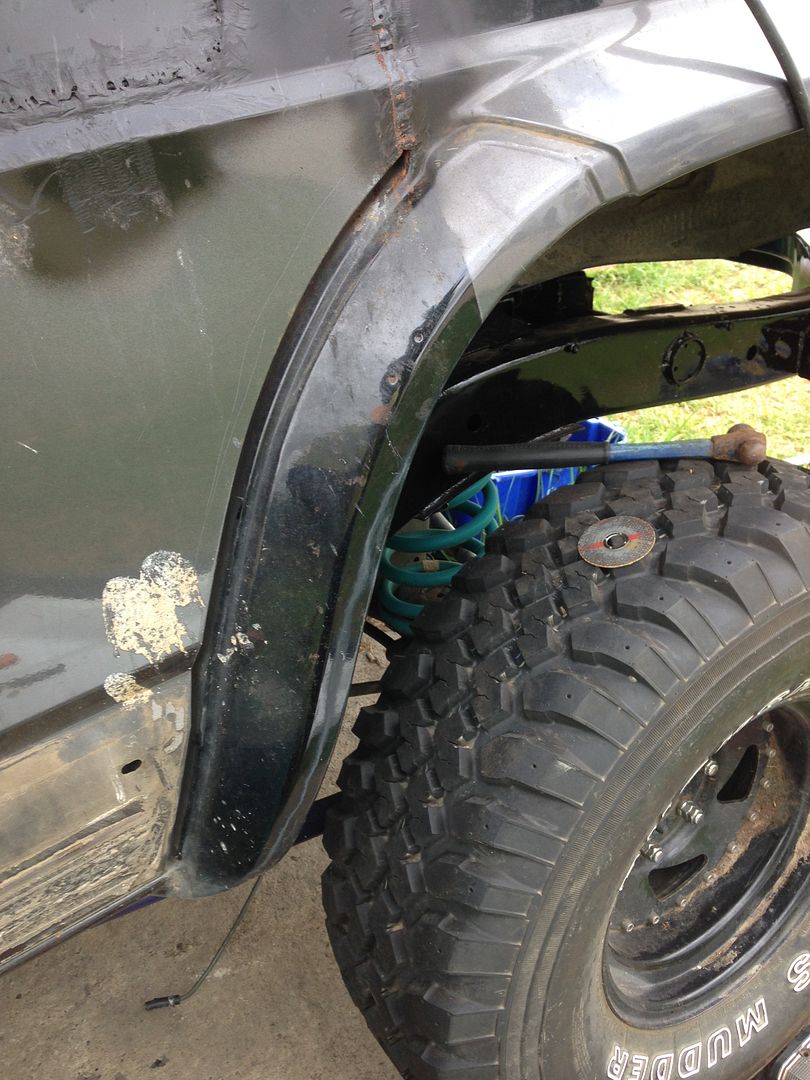 Donor Guard. The old Mav lives on!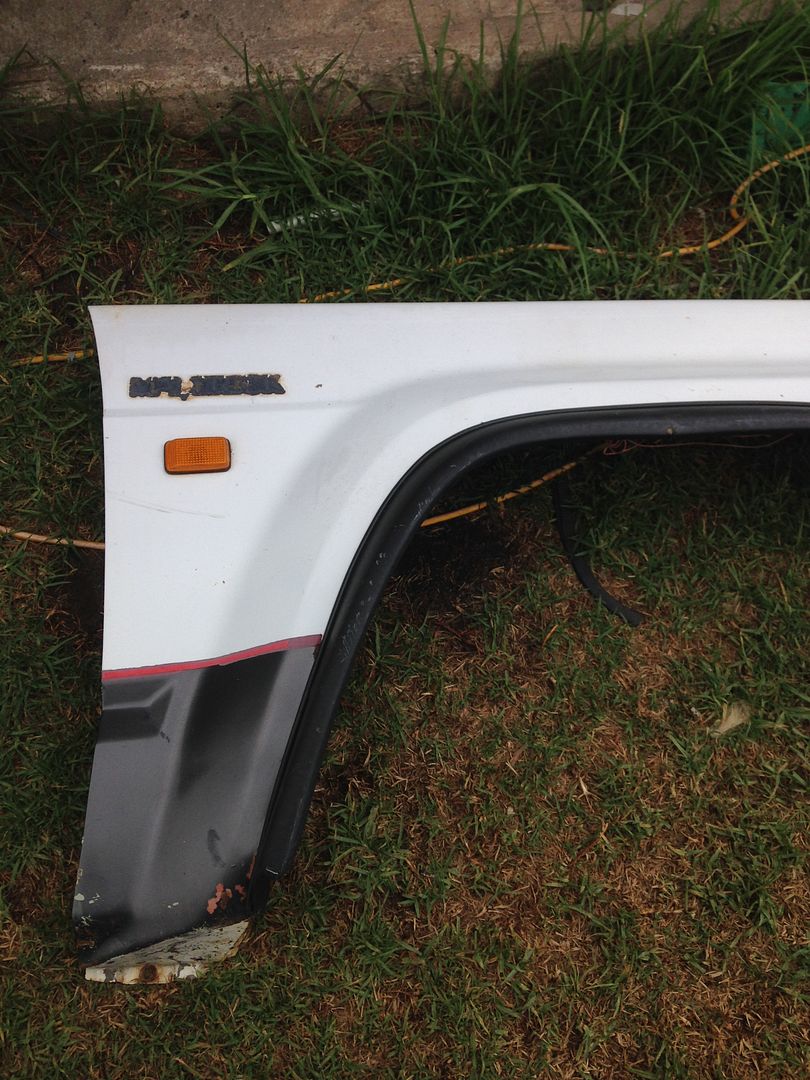 Cut out the arch.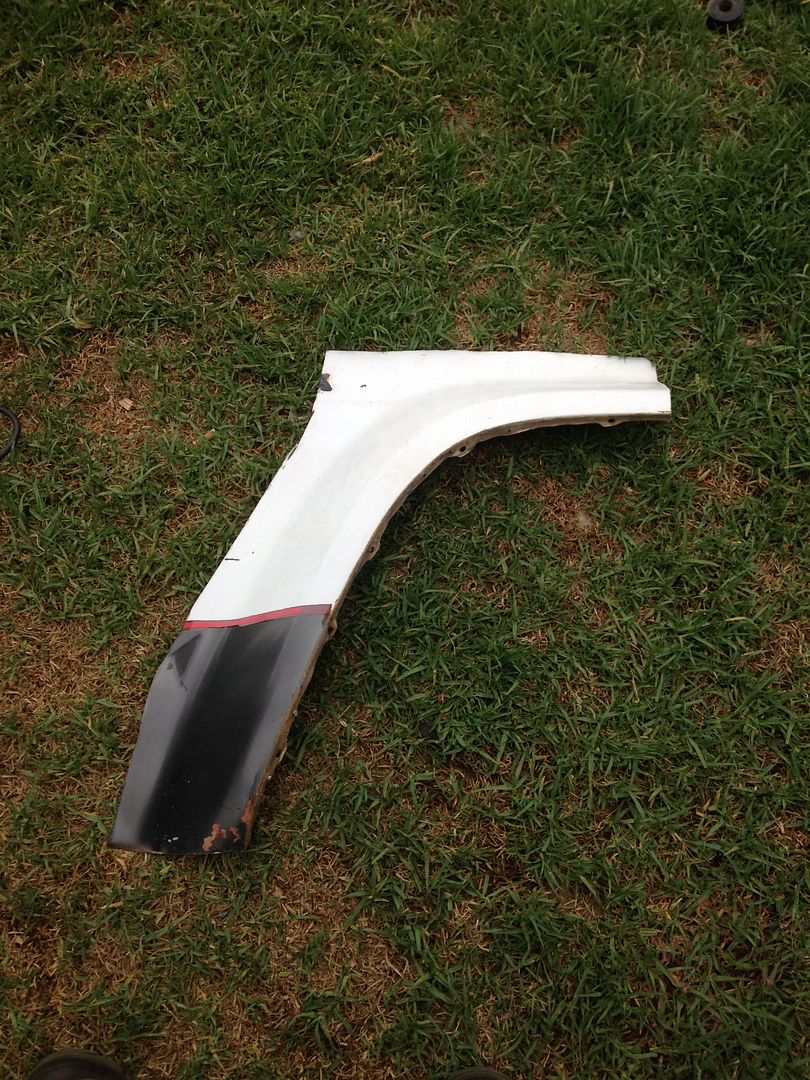 Cut the arch into a few pieces to get the profile 100% correct , mark the panel and cut away the old outer door skin and put rust preventative inside.
Do a bit of the zap zap thing with the MIG and end up with this all tacked together.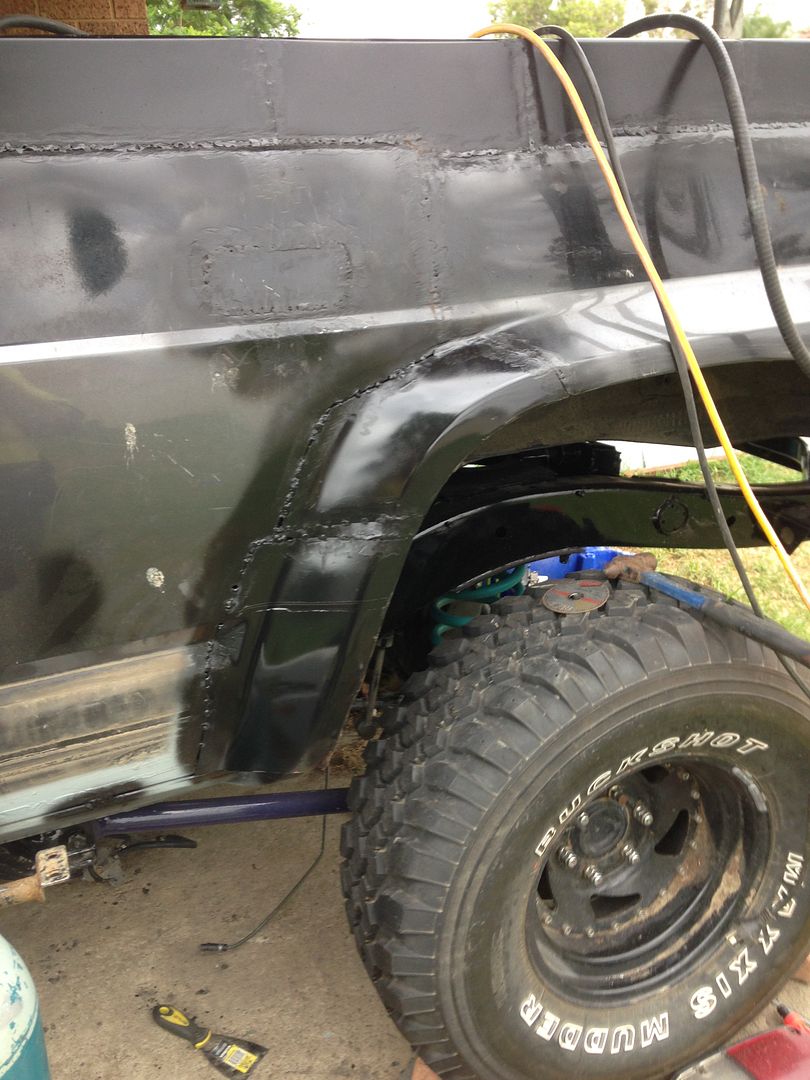 Its hard to make out in the picture but doing this even finalises the body crease in the panel instead of just stopping as nothing like it does from factory. It will be the little things that make all the difference to the finished product.
Obviously its only tacked in and needs to be finished but it now is workable and I will finish welding it in the hours when I cant be grinding and using hammers.
I think it come up pretty good considering.
_________________
xr6turnip wrote:
More people paid for a ride in a VT commodore then an AU Falcon so the VT is superior.
Based on that fact my Mum is the best around!