Did some more work on it this arvo.
With the rear of it starting to look pretty good , I figured that having the open area in the front of what the old back doors were with the hinges etc exposed looked like a half done job.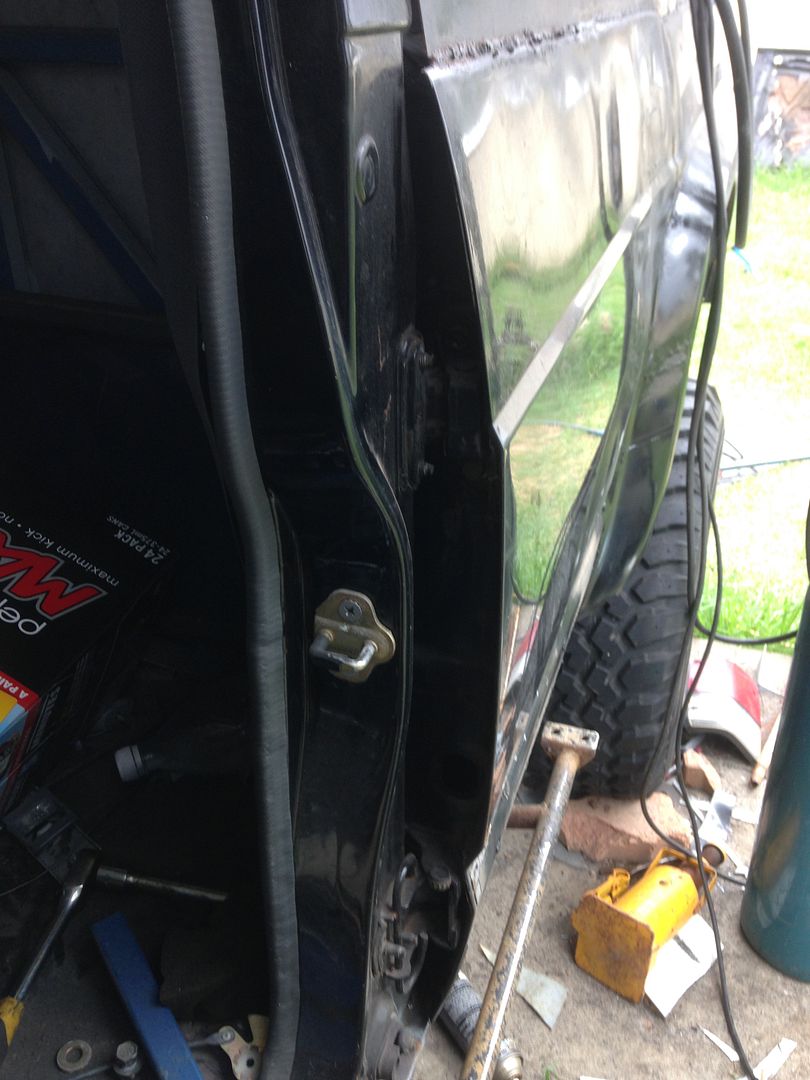 So this is how I fixed it.
Removed the bottom hinge , cleaned up the area to weld and hit it with weld through primer.
Made up a template from an old Pepsi box.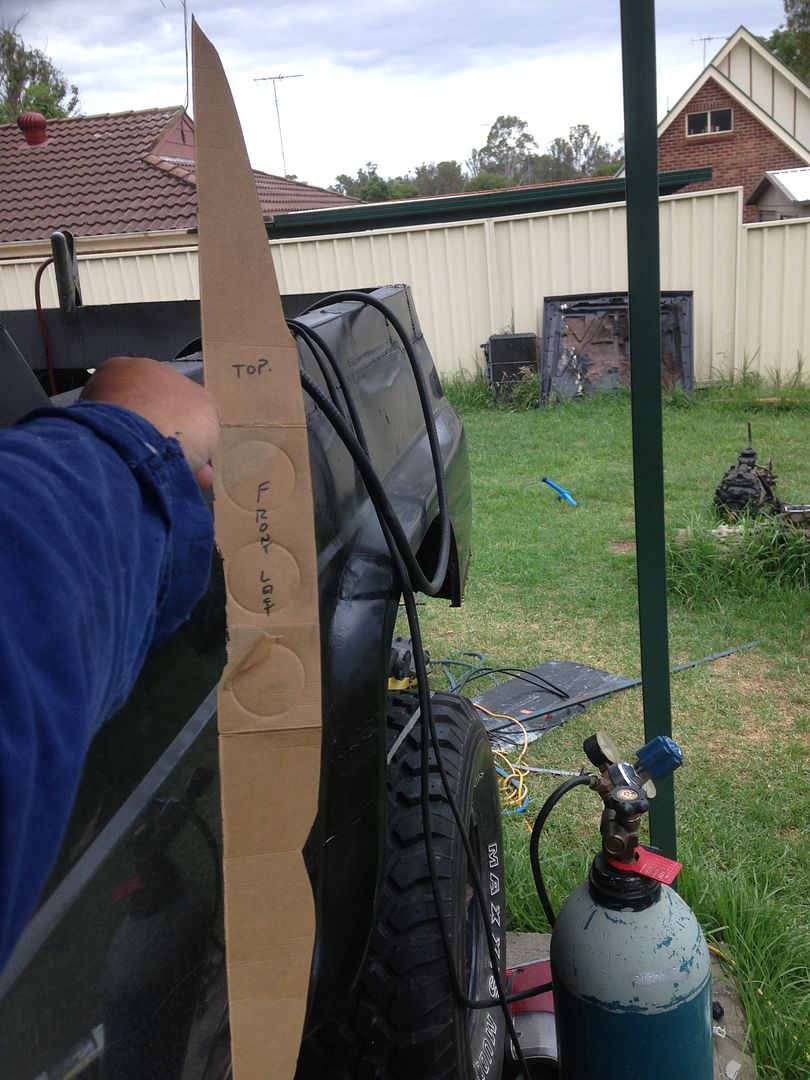 Filled the old door hinge mounting bolt holes and the hole where the cables run into the back door through the pillar.
Cut out a piece of plate slightly larger then the template.
Tacked it in and checked for fit.
Once it was fitting well , trimmed it up perfect , welded it in and gave it a grind and a quick coat of paint.
Much better and well worth the effort.
_________________
xr6turnip wrote:
More people paid for a ride in a VT commodore then an AU Falcon so the VT is superior.
Based on that fact my Mum is the best around!