Well stuff happening , stuff not happening and s**t of change and updates.
Firstly I finally got made redundant on Friday! After much backwards and forwards and many ups and down it finally happened.
So now I will be concentrating on starting my own business up which I will share with you all once its sorted.
Obviously all this happening has made me sit back and reassess things , workout what I want to do and what needs to be done to make it happen.
First port of call. I have decided the Fairute is too good a vehicle to use as a full on workhack and I don't want to destroy it being used as a tradies ute.
So I went shopping with Ballast yesterday and bought this.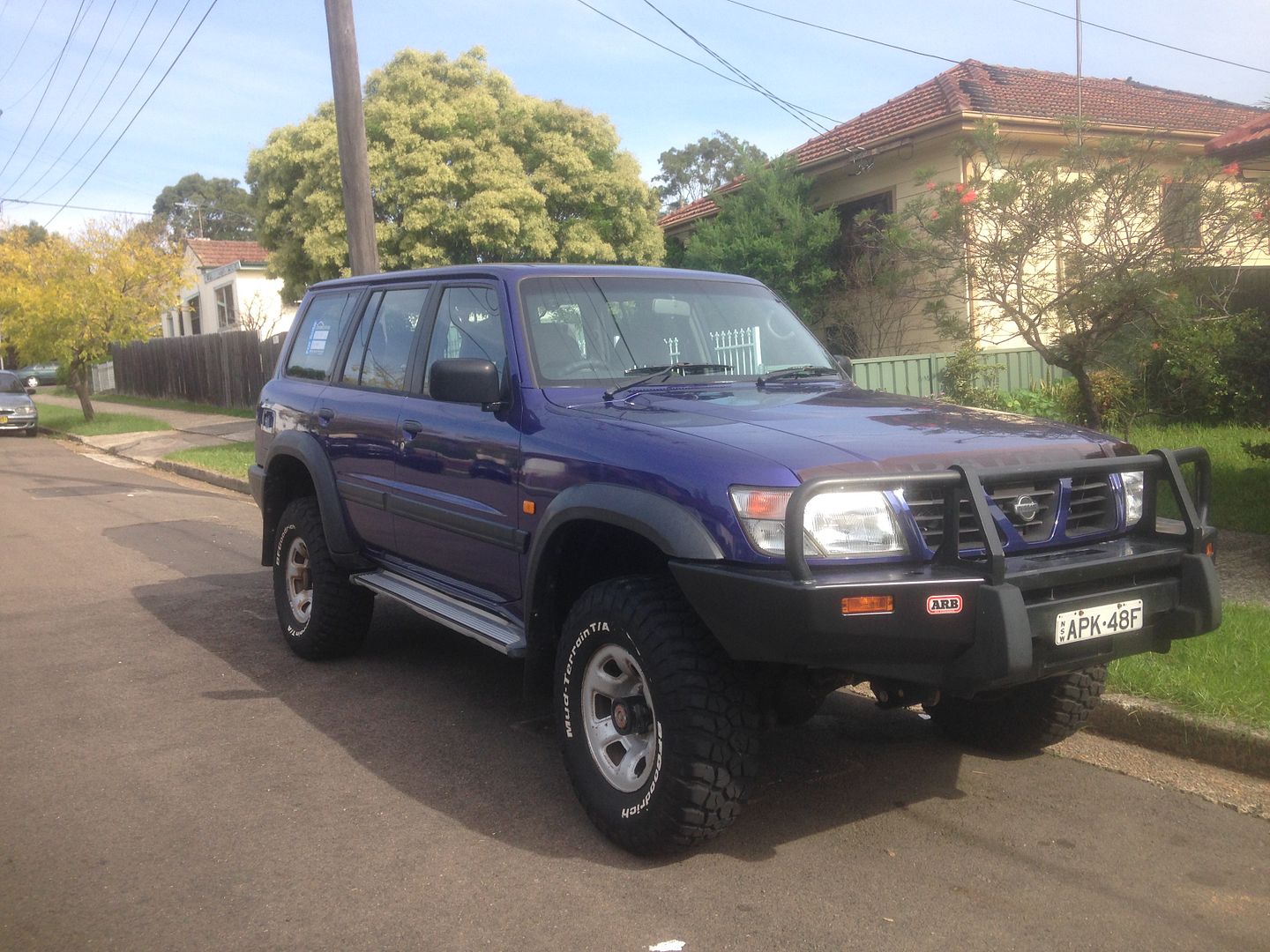 1998 GU1 ST Nissan Pootrol.
4.5 manual , 2" lift , sway bar disconnects . Eaton E locker in the front , twin batteries , power supply in cargo area , 33" muddies , ARB winch bar and registered until December. Got it for a VERY good price after some negotiation. Once I make up some removable storage in the back to protect the interior it will make a good pseudo panel van/work horse and be great for me and Don to go away in. I hopefully pick it up this week sometime.
To get this a sacrifice has to be made and it is the Fairute , so that is currently up for sale.
Will be sad to see the Fairute go but life changes and needs change.
Then here comes the hard news. It hurts real bad but project Mav is going to be retired.
It hurts as I have had it so long , had so much fun in it and love it so much , but once again life and priorities change. With a stuffed shoulder and knee as a present from my former place of work , I have got nowhere as far along as I needed it to be and with me setting up my business , which will involve working my a*** off and dealing with my injuries , quite simply I wont have the time , energy or dollars to justify throwing at it for a couple of years to do a major build properly. To cut corners on it just to have it done is just a waste and I wont do it.
95% of the really good mechanical stuff in it is a direct swap over for the GU so that's what will be happening. So really the GU will be basically the Mavs younger , much better looking brother.
The GU being a 1998 model falls in line with AU onwards for pollution requirements and I have both AU 5.0 gear and BA twin cam gear at my disposal. Wont be happening for a fair amount of time so have plenty of time to sort it out. Im pretty sure I know which way Ill go when the time is right.....................
Hard but fun and interesting times ahead , but we never get anywhere in life sitting on our hands so moving with the times is a requirement.
_________________
xr6turnip wrote:
More people paid for a ride in a VT commodore then an AU Falcon so the VT is superior.
Based on that fact my Mum is the best around!