Well seeing as though I have crapped on about it before and a few of you have seen it I thought I would put up a few pics and a bit of a run down on my real love. My Ford Maverick.
Always wanted one when I was a kid , but you know how things go.
Man meets woman. Man finds a great interest in 4x4ing. Man marries woman. Woman turns out to be total b**ch and stuffs man around with life. Man never gets his Maverick he wants.
Man wakes up to himself and gets rid of evil woman. Man meets truely excellent woman who supports him in his hobbies and enjoys them herself. Man buys s**t Maverick and Woman says "Go for it and do what you want"
So back in May 2007 I bought this dunger.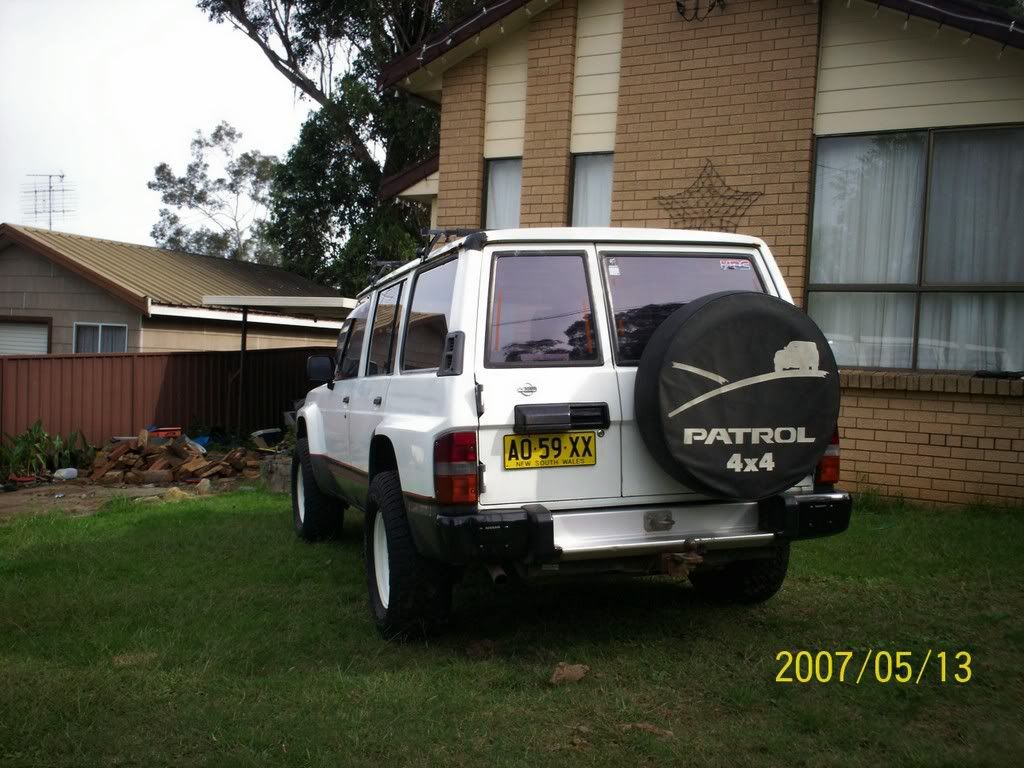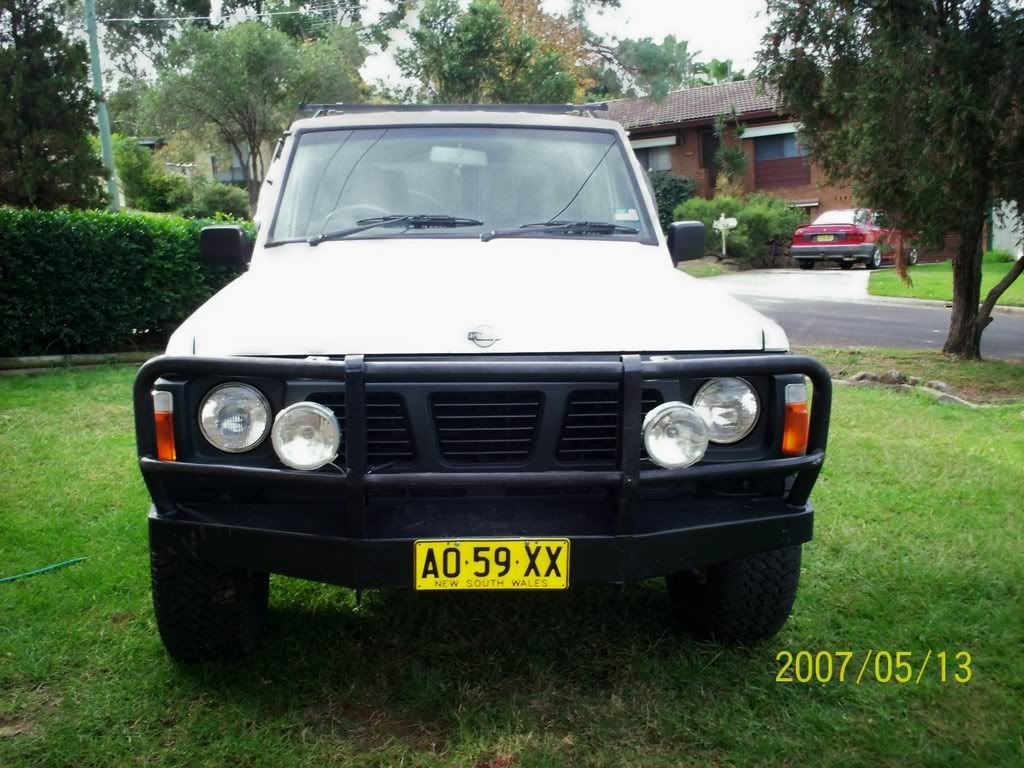 Ford Maverick which as everyone knows is a rebadged Nissan Patrol.
My Mav had been rebadged as a Maverick by Ford but had be converted back to a Nissan by some previous owner.
When I got it it had the following.
4.2 litre Petrol Boat anchor with dodgy LPG conversion
5 speed manual
4.11 Diffs with Drum Brake rear end
Front bench seat , full vinyl interior.
265/80 16 All terrains on 16x 7 Sunraisers
Very very sagged factory suspension.
Vast amounts of rust and 100mph race tape holding the roof together.
For $2000 but well if it all turned to poo and I scrapped it what would I have to loose.
Im off for a shower. More to come.
_________________
xr6turnip wrote:
More people paid for a ride in a VT commodore then an AU Falcon so the VT is superior.
Based on that fact my Mum is the best around!
Last edited by Matt_jew on Mon Nov 25, 2013 10:33 pm, edited 27 times in total.