Been pretty flat out lately so haven't had a chance to update this thread, may as well do it while I'm here lol..
Basically, it's finally turbo'd as of 3 weeks ago
. Couldn't be happier really, poured a good solid 6 days/nights into it (spending at least 16 hours of each day working on it, lol) and managed to turn it from NA to boosted, was so worth all the effort!
Anyways, a bit of a lead up to getting the Fairmont boosted and a rundown on the actual conversion..
Started off by pulling the turbo down to inspect the wheels, and whilst it was apart, spend a bit of time polishing the comp housing. Was pretty impressed with the wheel sizes, it's a shame the housing are a bit on the small side.
Compressor:
0.70 A/R compressor housing
4" inlet
2.5" oulet
69mm inducer
91mm exducer
57 trim
Turbine:
0.84 A/R T4 turbine housing
3" exhaust outlet
73mm inducer
63.5mm exducer
76 trim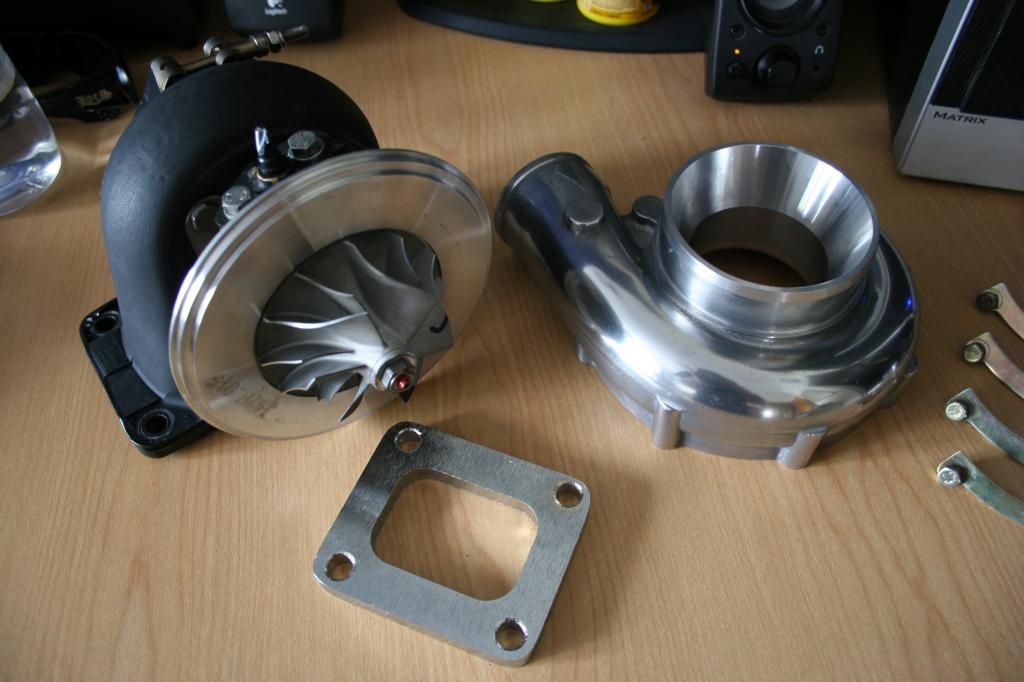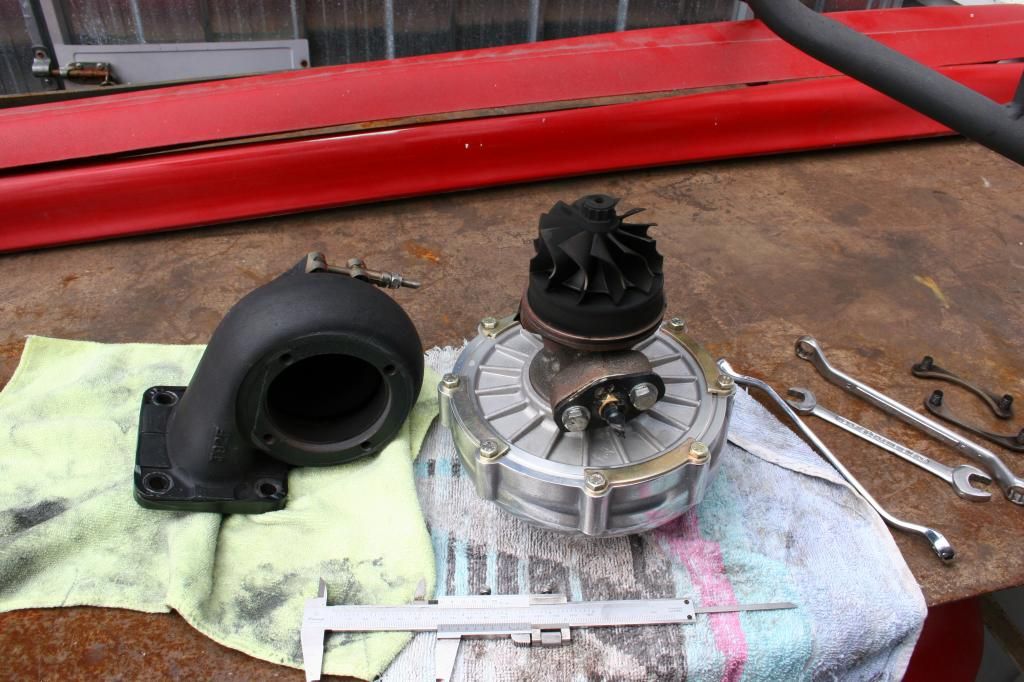 So from what I could gather, it was very similar in 'size' to the XR6T GT3540, but with a slightly bigger comp wheel and a smaller exhaust housing.
Went down the line to see my mate who was fabricating the turbo manifold for me. He has a turbo'd EF with a pretty decent sized Holset strapped to it making some decent power on low boost. Being that turbo'd e-series Fords aren't too common here in NZ, it's always been a car I've looked up to locally. Whilst down there, I dropped off my wastegate so he could get to work on getting the manifold down. Also bought the bonnet that used to be on his EF, main attraction being the BA/BF Boss bonnet bulge and the big gaping rear facing vent to help with all the added heat generated by the turbo. Still needs to be painted, but I'm working on it.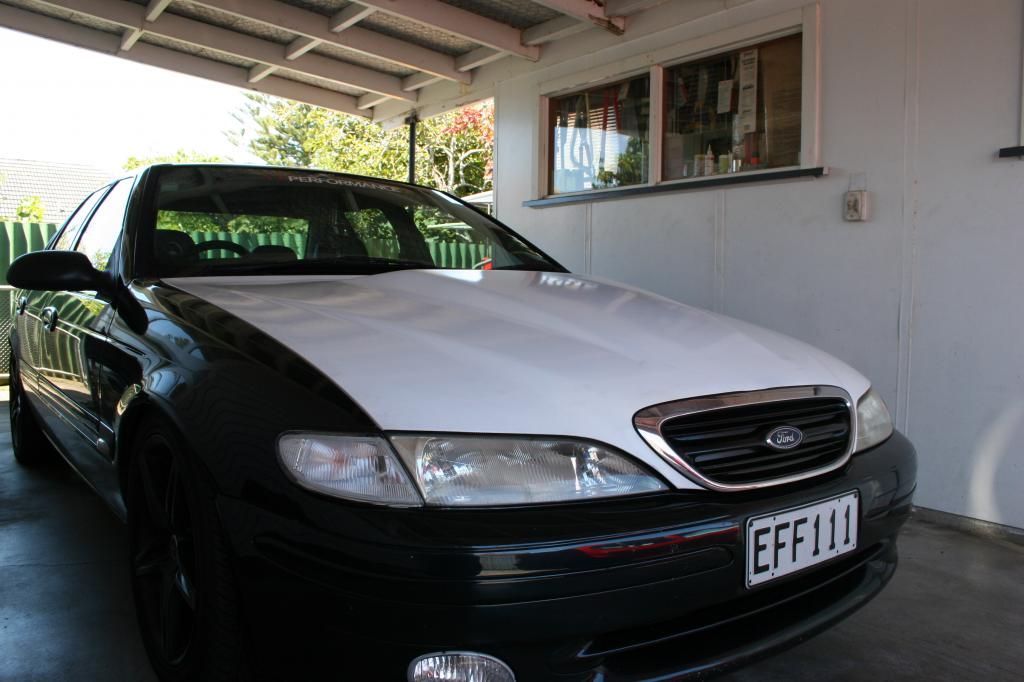 Nice little heatshield to stop the turbo cooking the bonnet, haha. Will be cleaning up the underside and spraying it matte black.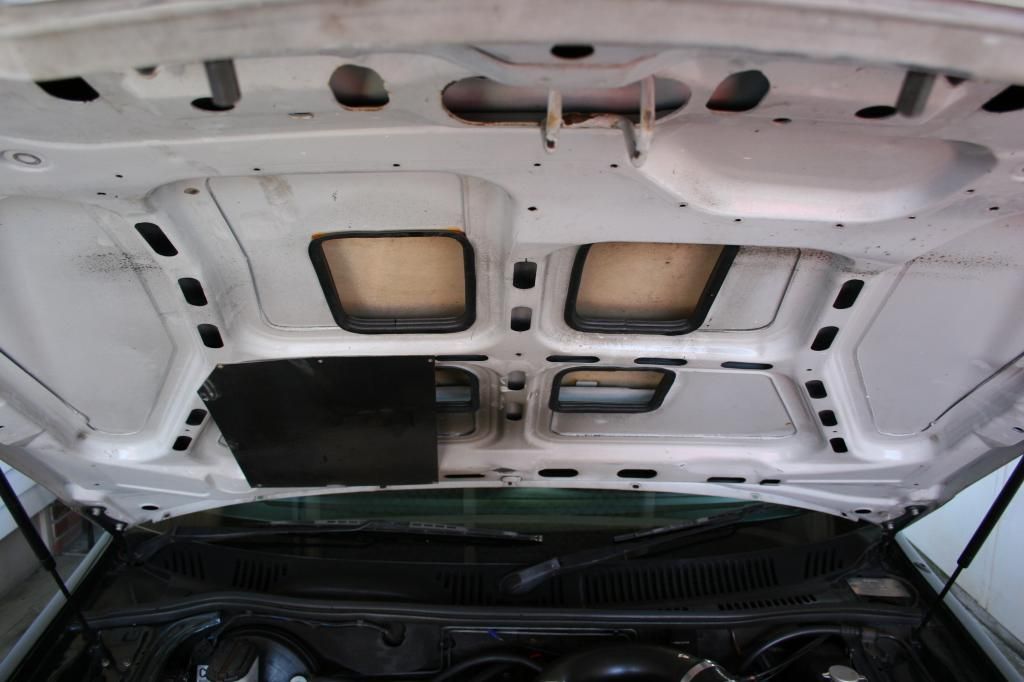 Started collecting parts like no tomorrow, 60lb Siemens Deka injectors, studs for the manifold, intercooler piping, oil feed and return line/hose and fittings etc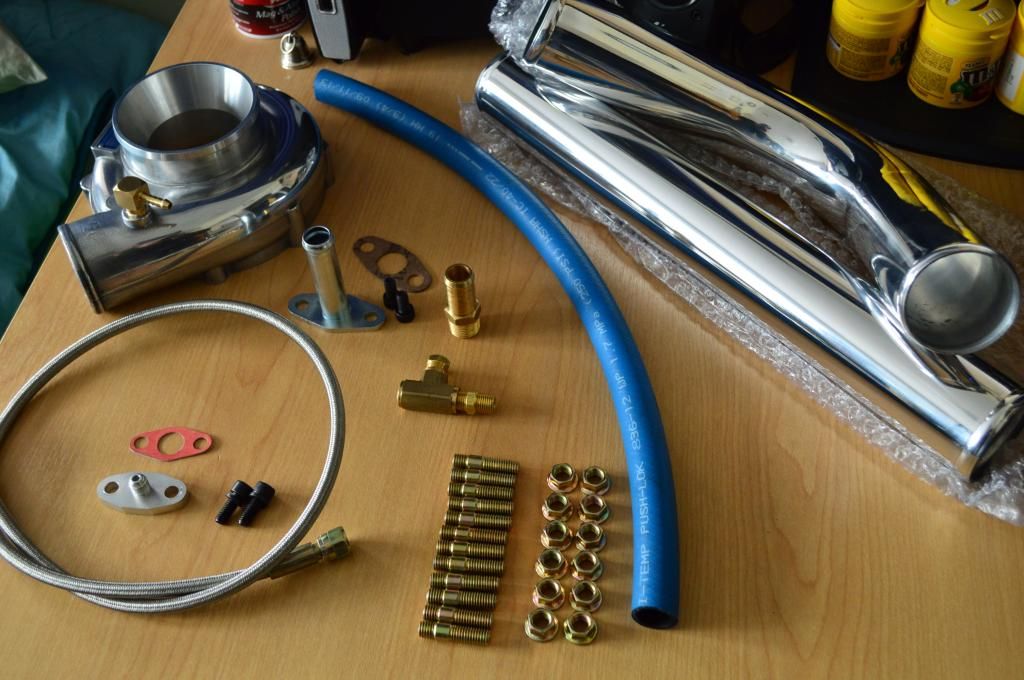 Manifold was also coming along quite well at this time too!
So ended up getting a week off work and started to piece it altogether.
Picked up the manifold and bolted it up to a spare head. Sadly, we had a bit of a hiccup with the wastegate flange position, the idea we came up with just wasn't going to work, so spent a hour or so thinking of a way to make it work.
Decided to cut the pipe down into 3 sections and re-route the pipe to mount the wastegate facing the rear. Turned out perfect haha. Got the dump pipe and screamer pipe welded up and trial fitted it up to make sure clearances were all mint. Success!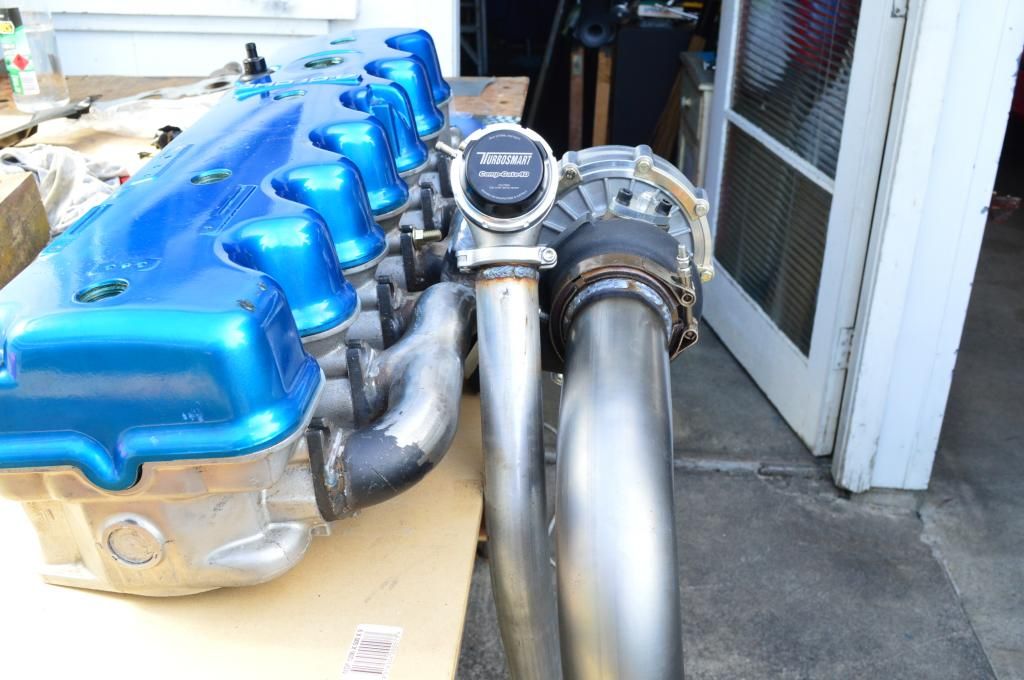 Painted up the manifold with some hi heat ceramic based paint and heated the crap out of it with the heatgun on high for about half and hour to try get it to cure. Was going to put it in as is, but don't really want rust setting in too quickly as most of it was bare. Was expecting all this paint to flake off after the first drive, but it's been on for the past 3 weeks without a sign of lifting so far
Anyways, time to start working in the engine bay! Pulled the intake manifold out and took the time to fit up the t-piece for the turbo oil feed. Event though NPT fittings should seal fine without it, I applied a little bit of oil resistant thread tape to make absolute sure it won't leak and tightened it all up. Might have to get another oil feed line made up at some stage as it's way longer than it needs to be, but it'll work for now.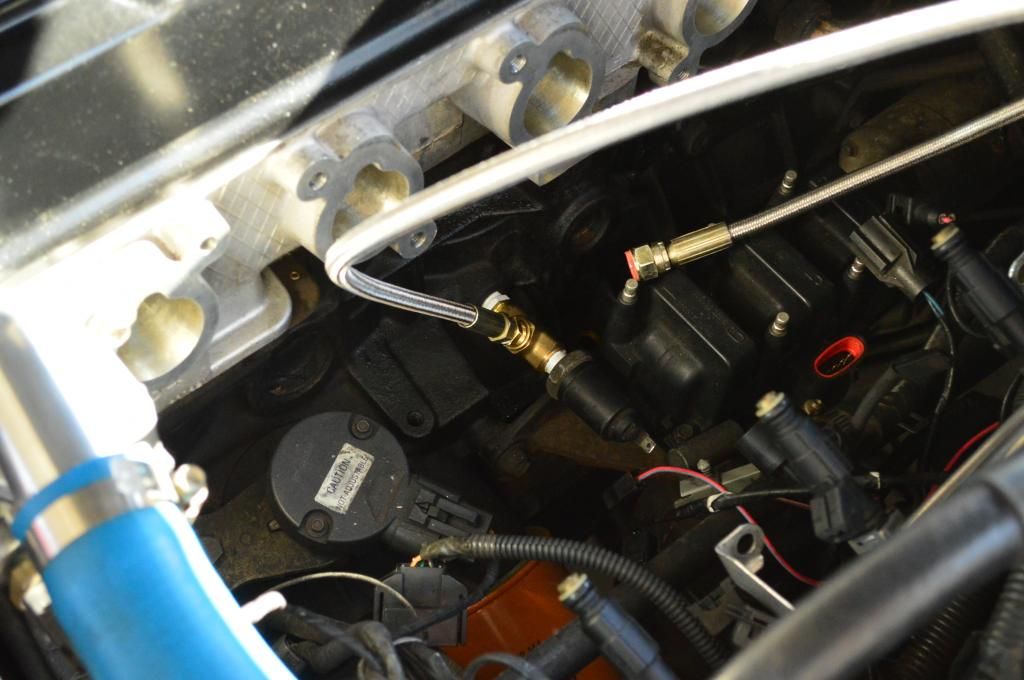 Quick engine bay shot with the turbo dummy fitted. Still needed to rotate the core to get the oil feed/return straight up and down and rotate the comp housing to get the cooler piping to work.
And a pic of the munted guard where the battery tray used to live, f**k its horrible alright lol. Was quite rusty under there so sanded it all back and gave it a quick coat to stop it rusting. Needs some beating back to shape, but will get that done eventually when all the holes get welded up when the bay gets resprayed in the future.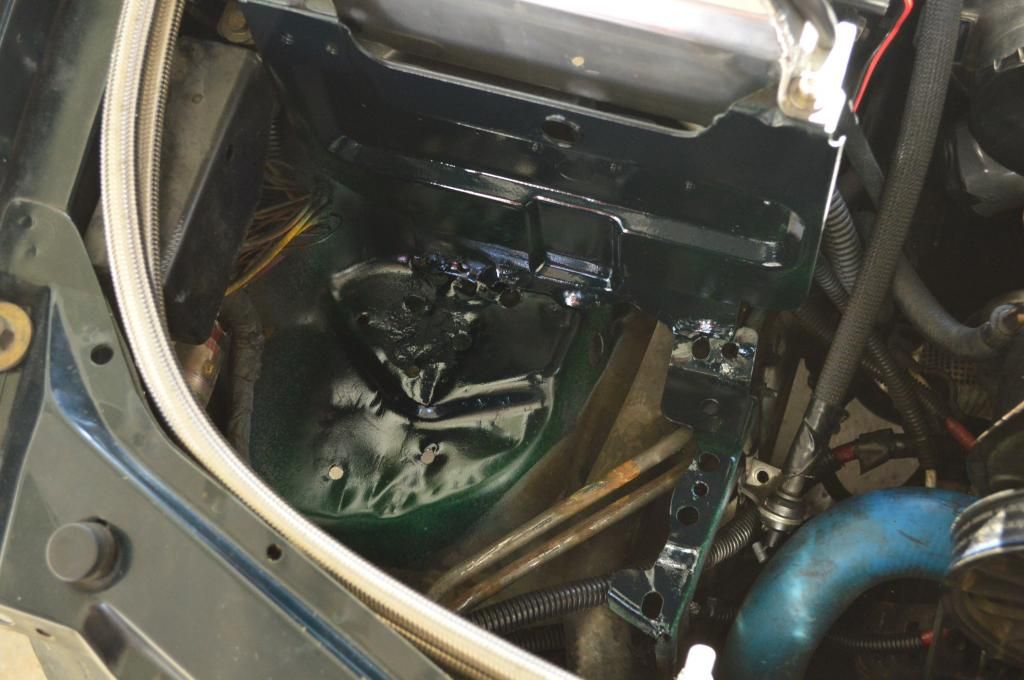 Manifold bolted on with turbo dummied up and oil lines done. -4AN oil feed, 3/4" oil drain to sump.
Cooler brackets being worked out and 3" cold side piping hooked up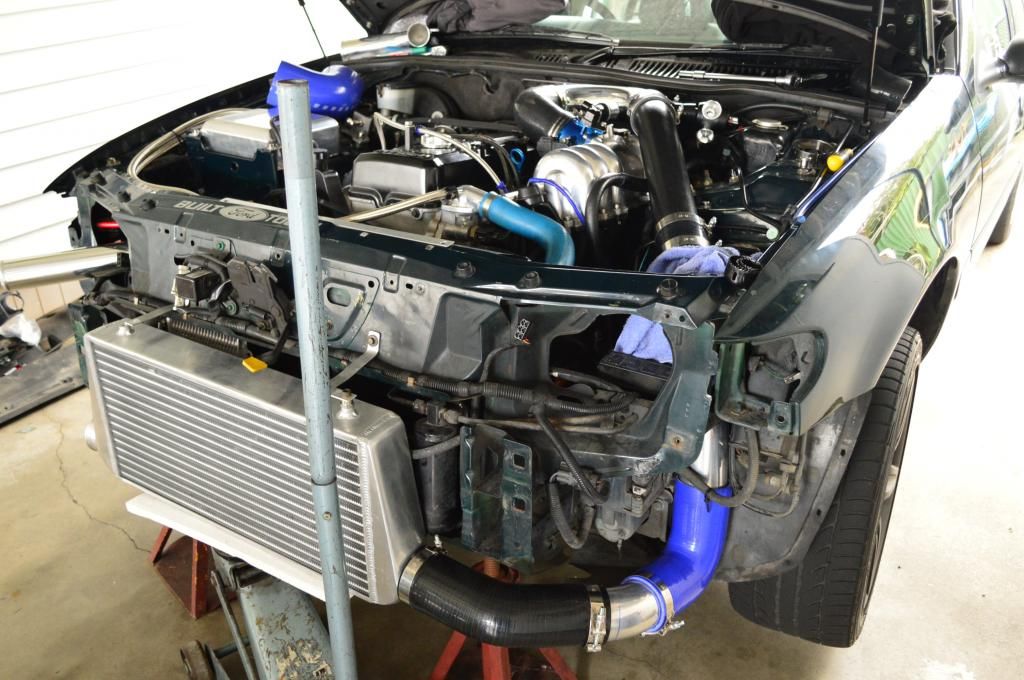 Hotside piping in progress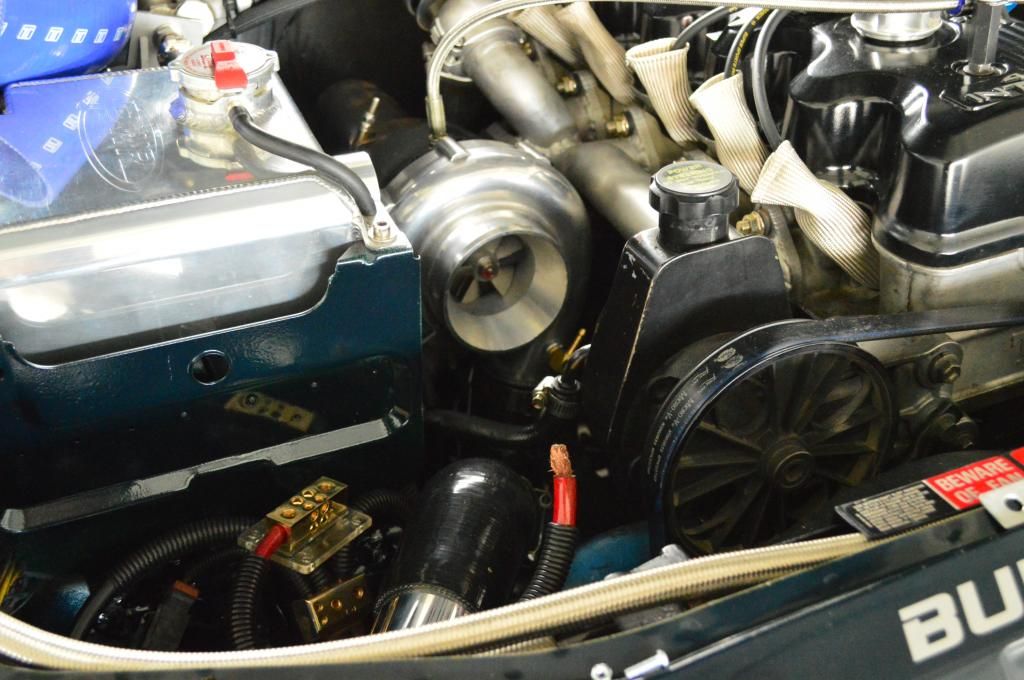 What a b**ch this was with the turbo being low mounted, the piping had to sweep up with a 135 degree bend into a small straight section, then into a 45 degree bend and into a cut down 90 degree pipe so I could get it through a hole I cut out into a flat section near where the battery tray used to live. Piping is 2.5" till it gets through the guard, then 3" to the cooler inlet.
Dump pipe V1 (also 1.75" screamer pipe)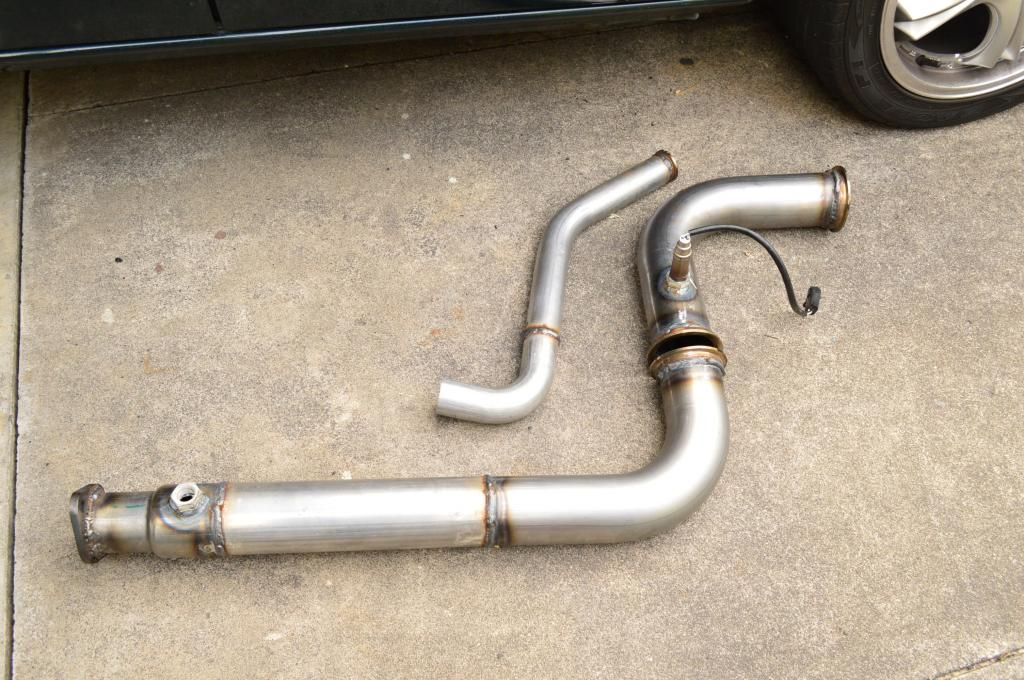 This turned out to be a fail sadly. One section was on a slight angle, but enough to throw either the v-band flange, or the 2 bolt flange out of position depending on which one you bolted up first, lol. Didn't really matter as it sat way too low to the ground so needed to be revised anyway.
Screamer pipe fitted up mint though hehe, will put a small downward angle on this at a later stage to aim more towards the ground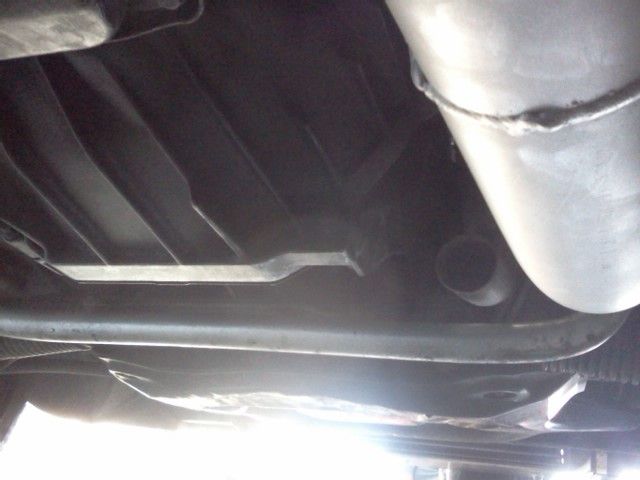 Dump pipe V2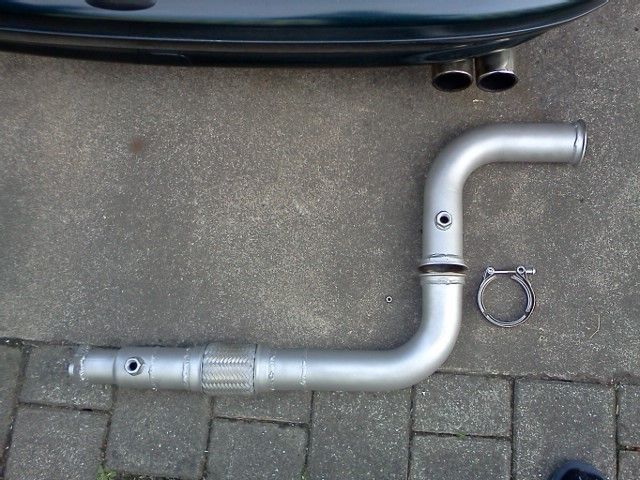 Ended up putting getting a mate to weld in a small flexi joint to fix this angle issue. Worked mint, but sat about 40mm off the ground so needed to be revised yet again. Dump pipe V3 consisted of cutting a good 2" off the end of the 90 degree bend dump off the turbo, effectively making it shorter and allowing the bottom section to be bolted up and sit higher. Now sits about 80mm off the ground without any exhaust hanger holding it up. Will make a bracket to fit up with the factory hanger near the gearbox to bring it up to legal height
Dump pipe is all in 3" piping, then reduces down to a 2.5" 2 bolt flange to bolt up to the current exhaust system (just to get me running, will go full 3" when the bank is happy again)
After the cooler piping was all hooked up, it was time to put the front bar back on. Looks quite cool haha
Finished product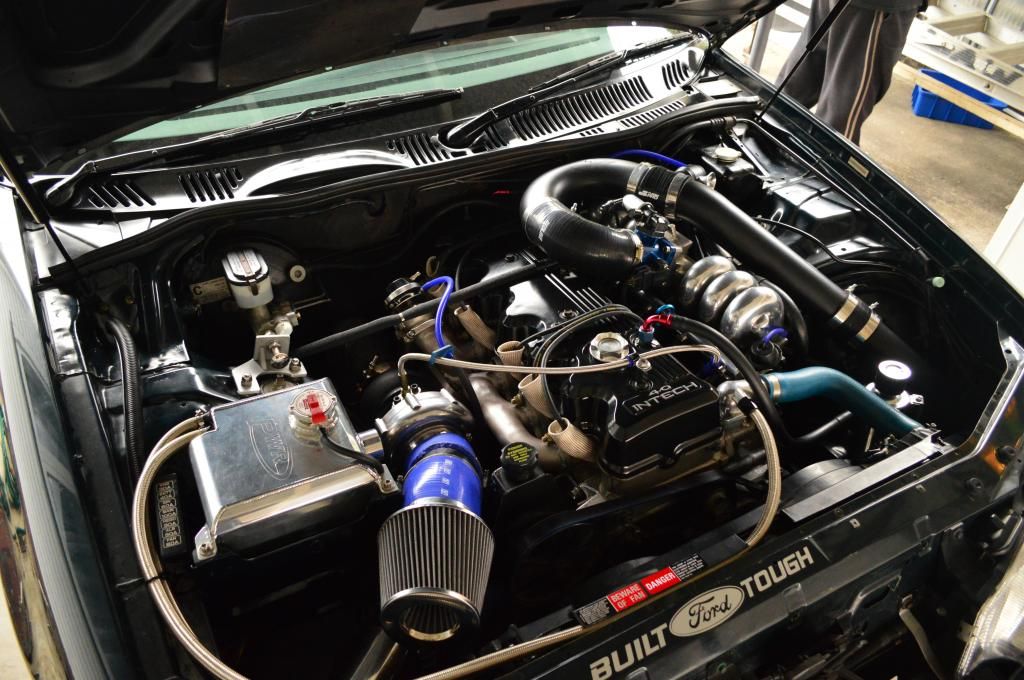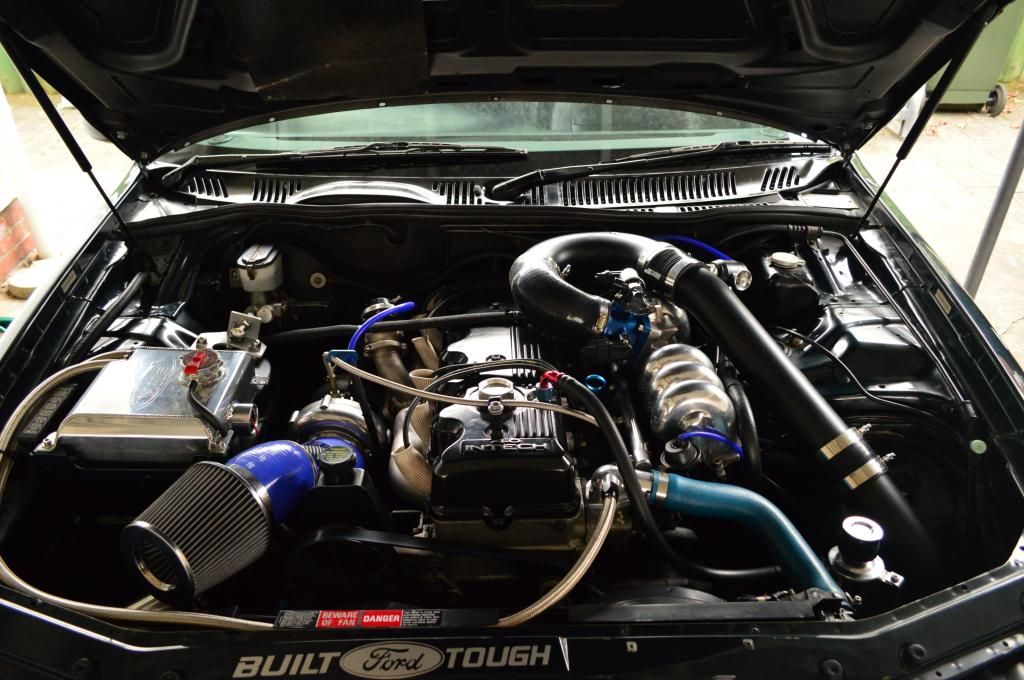 Still needs a bit of work on the tune, but it's getting there. Haven't had much of a chance to road tune it, so have been driving it off-boost to and from work trying desperately not to sink the pedal haha.
Jason @ TI Performance has supplied me with a base tune to get me started, so I've been fine tuning that to get it running mint. Idles around 13 - 13.5:1 AFR at idle when warm, still has the odd rich misfire/stumble which I'm told is quite common with the 60lb Deka's, hoping I can tune it out though. Cruises pretty good at 14.5 -15.5:1 AFR, but still very rich in the low 10:1 AFR's on boost, need to make some changes to the fuel stabilized table and then play around with the VE table to get fueling leaned out back to mid 11:1 on boost.
As it stands, running ~23 degrees off boost, ~15 on boost. Currently running a stable 8psi and it goes pretty damn hard when it comes on boost, the screamer going off when the gate opens is f**k insane, so is the 'dose' that comes after getting off the throttle I've been told haha.