For a while now i've been wanting to have a go at a simple sub and amp install.
Last Thursday I got half a day off work and decided to go do some shopping...
Went to strathfield car audio, supercheap, repco and jb hifi, with jb having the best deal!
I then went home and did some more searching online and while american audio is cheap, shipping is a killer
So I picked up a Kicker 12" sub, sub box, 2 channel amp and an averagish wiring kit for $290 from jb hifi yesterday morning
(had a $30 gift voucher so it was really $260
)
This was my first time doing a sub and amp install and I might say it wasn't as hard as it seemed!
My connections are dodgy as f*** but It had to be finished by a certain time due to having other commitments...
So they were secured with ockey straps for a few drives
But this morning I sourced some MDF and 4 small screwable angles for under $10 and voila: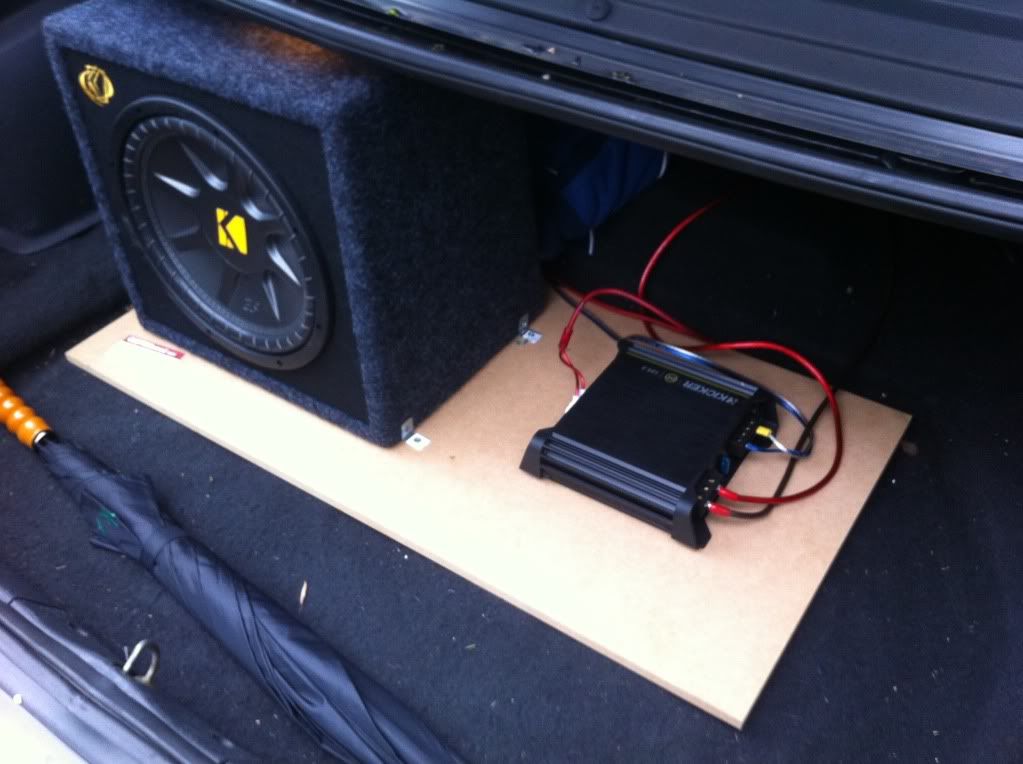 I have holidays coming up over christmas and new years so i'll look into making up a floating floor instead of the crappy looking MDF, tidy up the cables a tad and possibly add an LED strip to make it look pretty
Anyway that is all for now, Cheers Luke
_________________
Weekender: 07 BFII XR6T - Conquer
Retired: 1992 EBII SXR6 - Black Pearl