I mounted the AU repeaters the correct way around yesterday and thought i'd throw up some pics of where to cut the plastic clip as the tech document has lost it's pictures for some reason.
Where I have cut the clips was just a guess that's proved to work so far haha, so criticism accepted if I'm wrong!
You will need an orange T10 wedge globe ($2-$3 from repco)
The bulb holder also needs to be modified however I didn't get a close up of this.
You may however be able to see in the picture that on an EB-ED bulb holder it has four tabs. The AU repeaters on require two tabs so it is necessary to cut two opposing tabs off. The holder itself is rubber of some sort so cutting carefully with a stanley knife will be fine.
The grey moulding will also need to be trimmed slightly, I probably took a bit too much off however it doesn't make that much of a difference.
I did this with a stanley knife:
Now for the "fun" part!
The clips on the AU repeaters won't clear the piece of metal behind the hole (see picture)
In order for it to do so they must be trimmed down slightly so that the plastic clip can attach onto the piece of metal.
The complication I had was that my clips needed to be cut to different lengths as the metal parts behind the guards were positioned differently.
The following picture shows where I had originally cut the clip for the drivers side and I have shown (with yellow paint) how much more had to be cut for the passenger side guard.
So basically before you go hacking away do some kind of rough measurement otherwise you may need new indicators!
Oh and of course the finished product: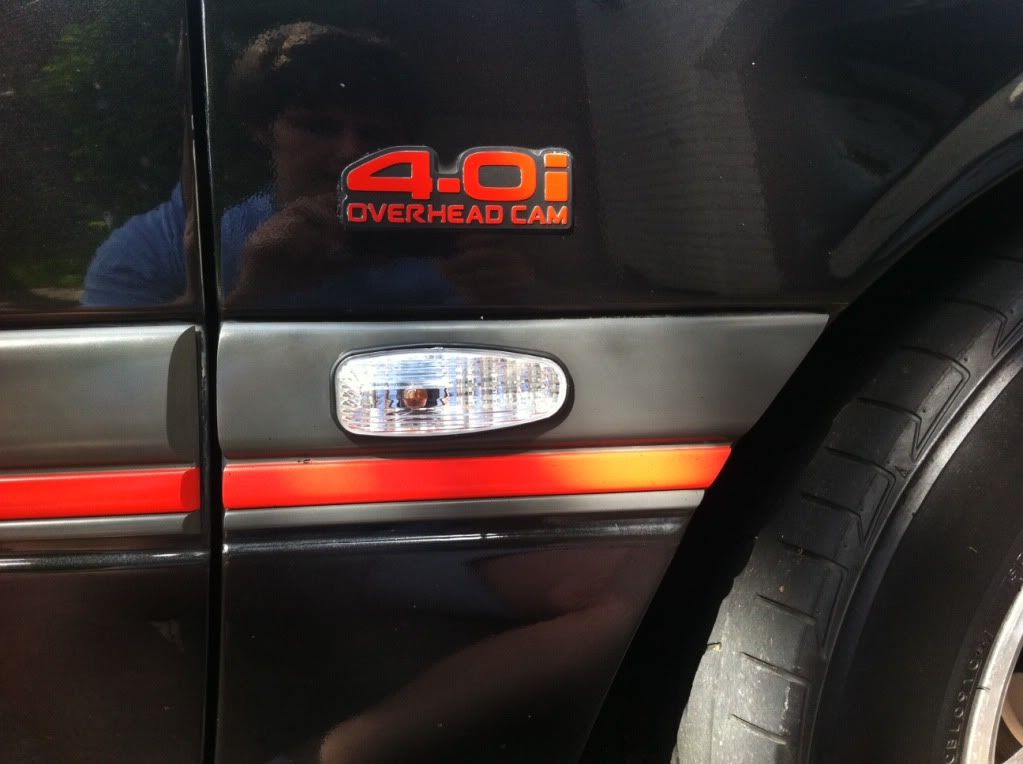 This was the first time I had attempted this mod and it took me all of 10 minutes. It is quite simple as you really only need a thin screw driver (to remove old indicator) a sharp stanley knife to trim the moulding and a hack saw to cut the clip down. Also remember to clean the moulding with armour all or something as the mark left from where the old indicator was can be seen. All in all quite a cheap (cost $30 on ebay + $3 for globes) and easy mod, however just be mindful when cutting the clip to length.
And a happy snap or two:
I also plan to try and spray the insides of the clear indicators like BenJ's idea however I'm thinking of going a dark/light grey to match the insides of my headlights as much as possible.
Anyway thanks for reading
Cheers, Luke
_________________
Weekender: 07 BFII XR6T - Conquer
Retired: 1992 EBII SXR6 - Black Pearl