Stereo changes:
With the new head unit, and finally having time alignment and other cool features, I decided I needed to change up the system a bit.
I initially had the crossovers tucked up under the dash and this gave me some slight alternator noise through the drivers side speakers. So I have wanted to move them for ages.
I am still using the first amp I ever bought (Kenwood KAC-943) and see no reason to update as I'm not going to enter any comps, SQ or SPL, so as long as I'm happy it'll do.
I like that amp so I thought a matching partner would go well. (KAC-923)
I had been wanting to try out a Boot Baffle/Infinite Baffle for a while as I don't like boomy bass and I listen to a lot of metal with fast kick drums so speed and accuracy is important to me, but so is my boot, so instead of a big sealed box taking up space the only space taken up would be a small section right behind the rear seat by the subs and baffle.
I toyed with the idea of making a tightly sealed removable panel so that I could still utilise some of the pass through of the rear seats, but decided that I hardly ever used it and if I did need it, I'd borrow a ute or something.
I made a cardboard template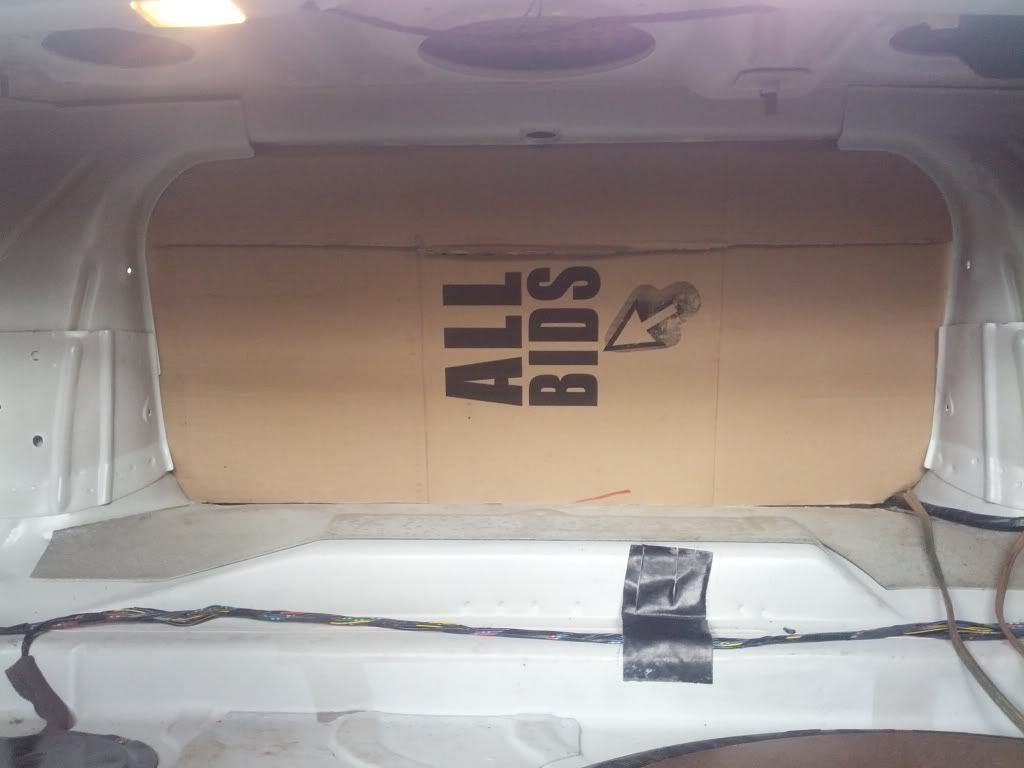 Then transferred that to a better cardboard template and took some pics of where it needed more adjustment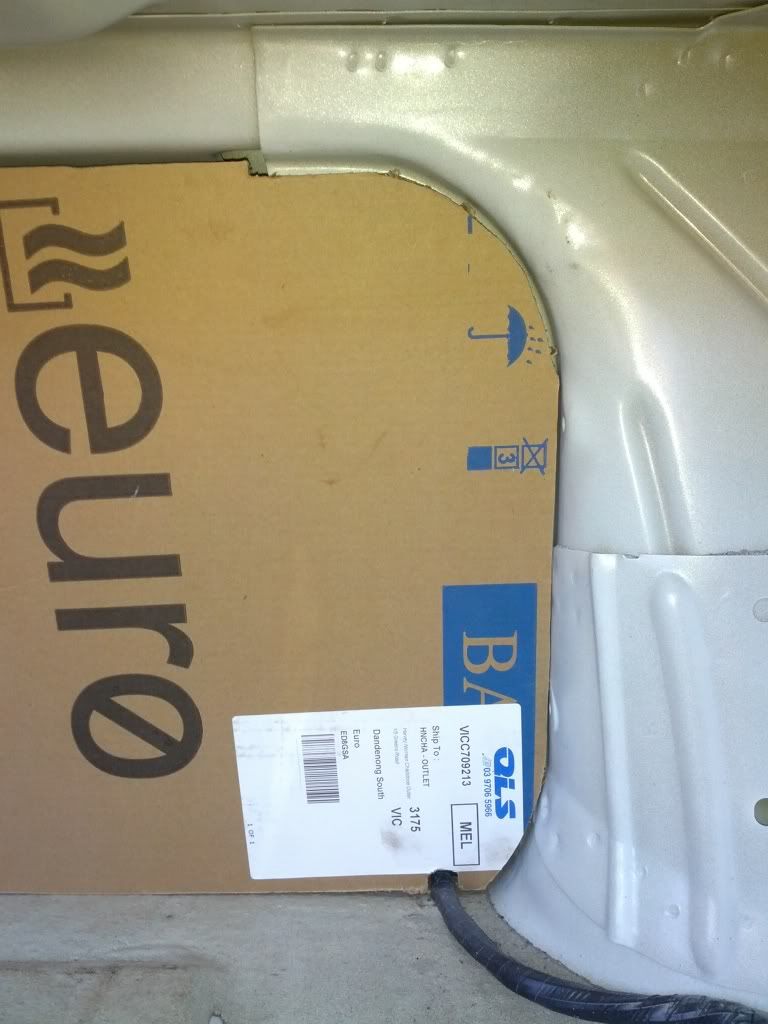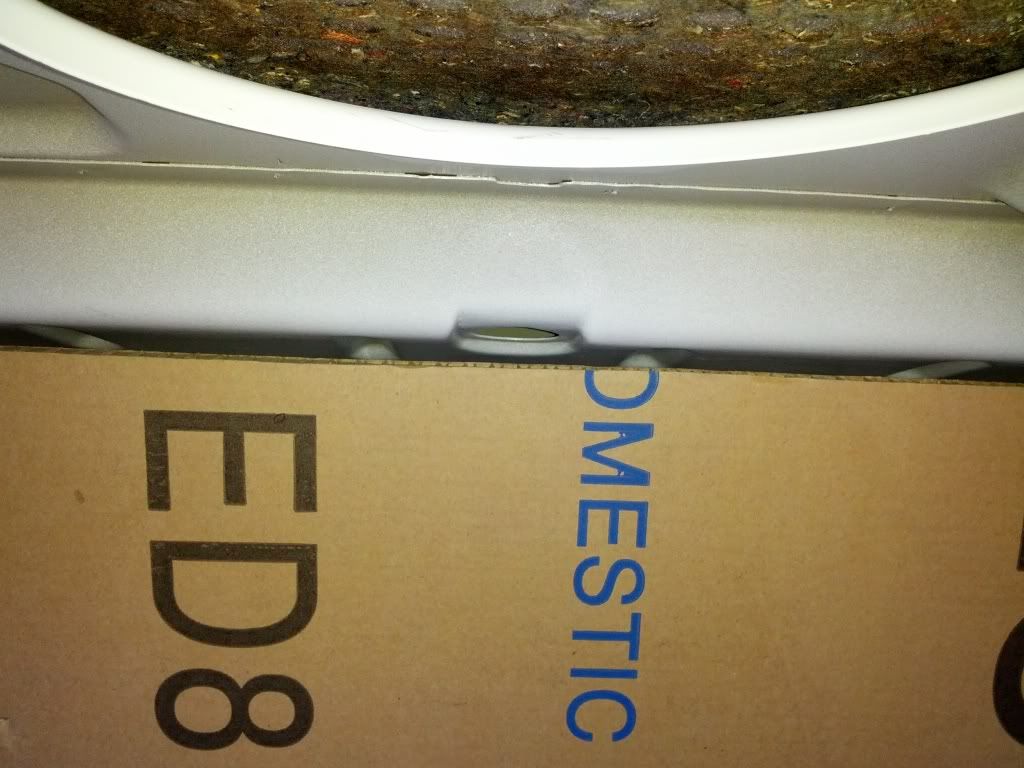 Then made the baffle. That's the sub I'll be using, well two of them (VDO Dayton HPS-12)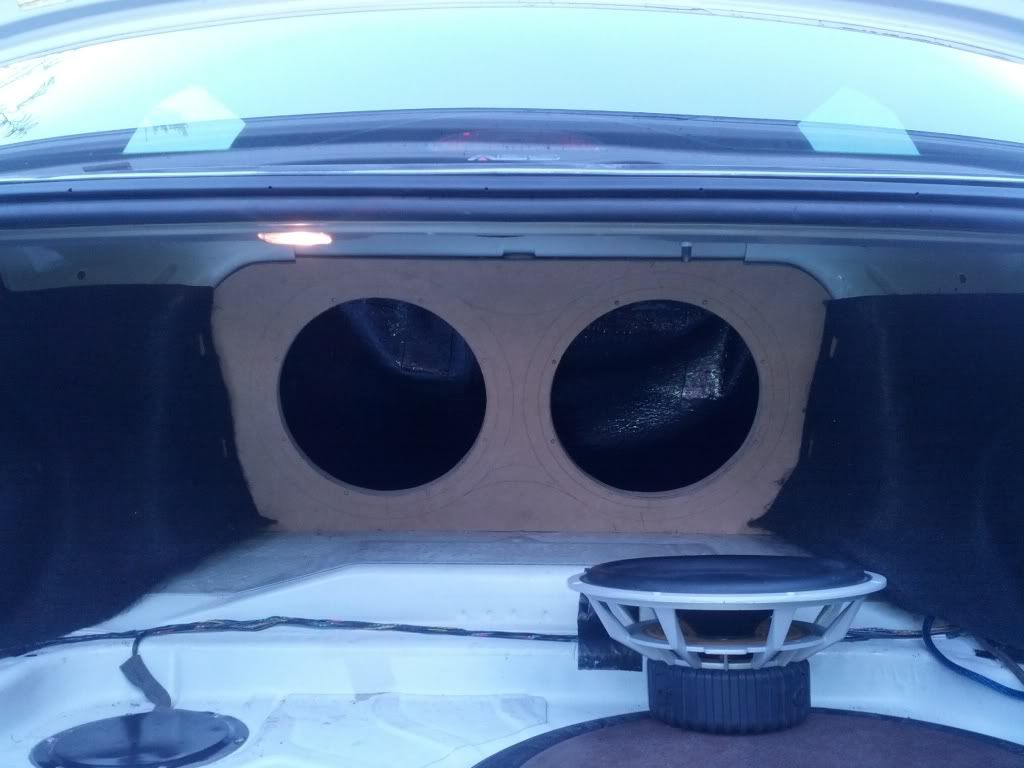 My local bunnings only had 16mm MDF so I made a second baffle and laminated them.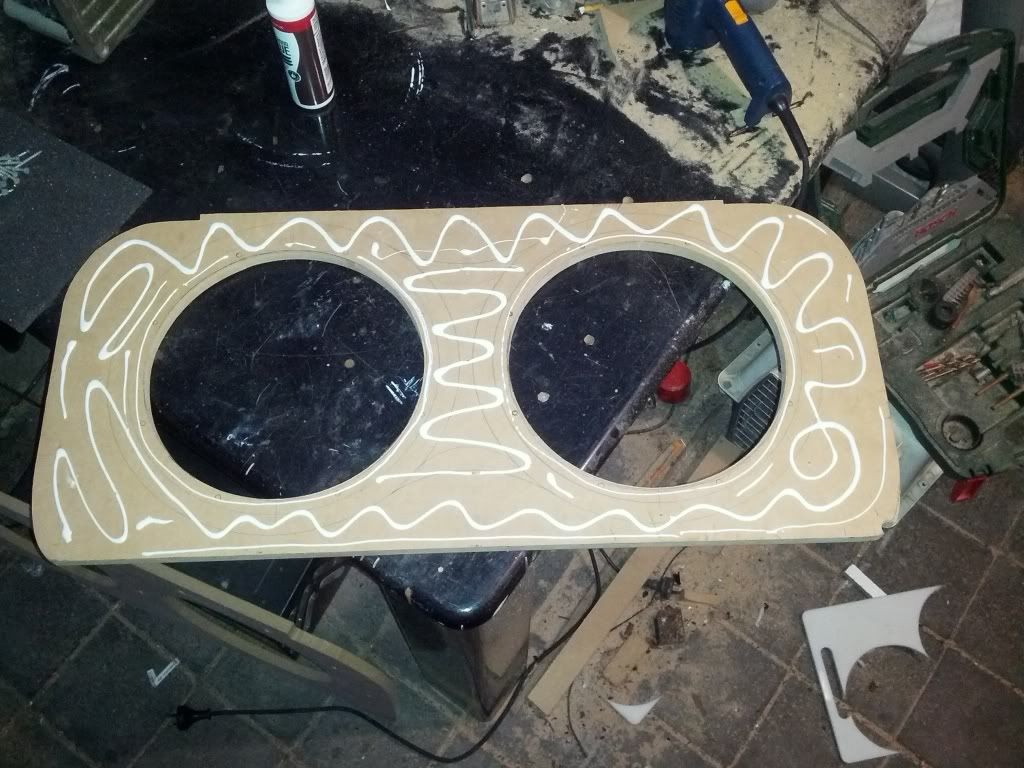 Just a couple of screws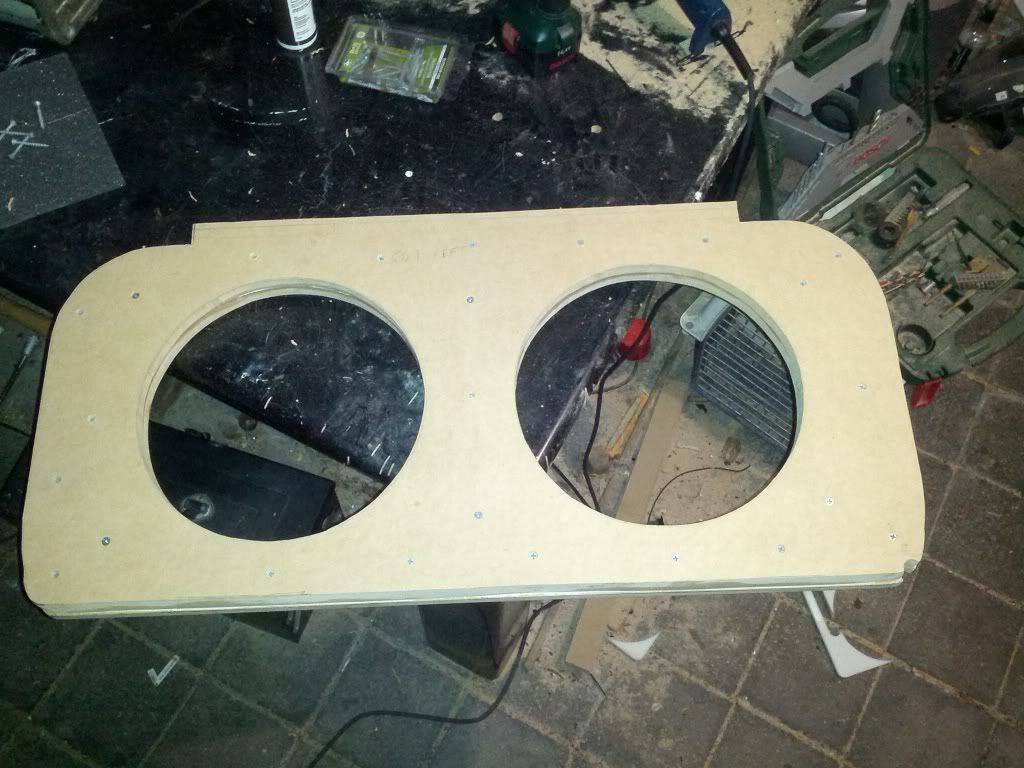 When fitted, the rear seat just touches the magnets on the subs.. perfect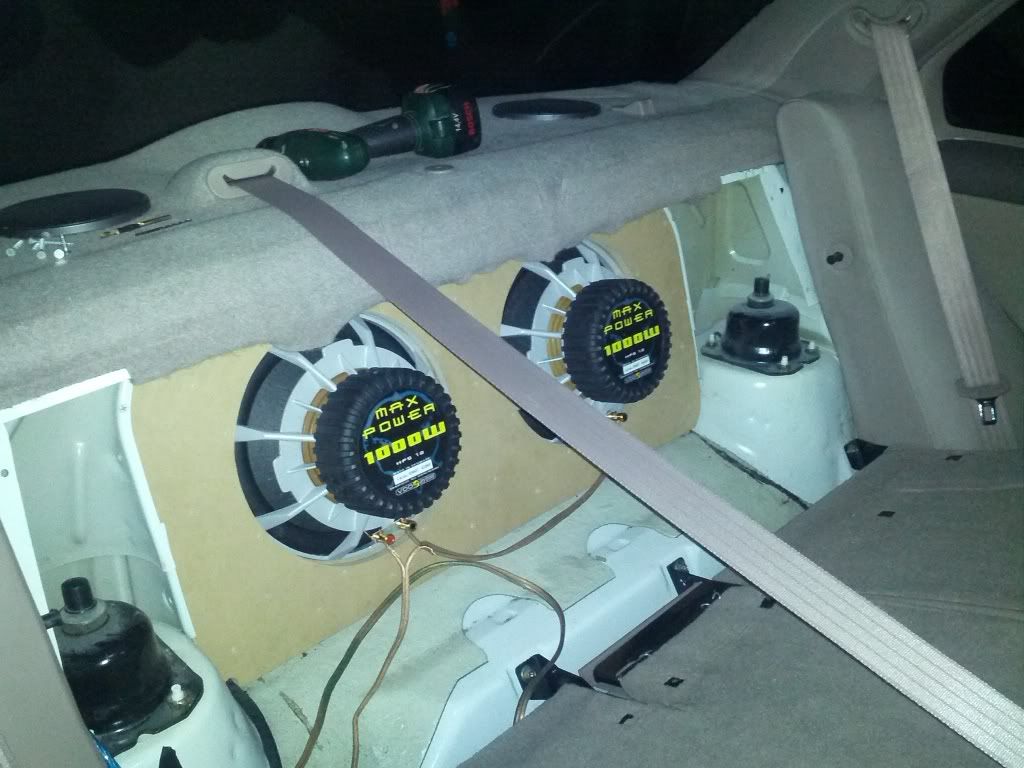 I still need to add some L-brakets to the baffle in the centre and seal it with sikaflex or something.
With the subs added and the second amp now required, I moved the original 4ch amp from under the passenger seat to the boot and added the new amp.
(Need to tidy up the wiring a bit still)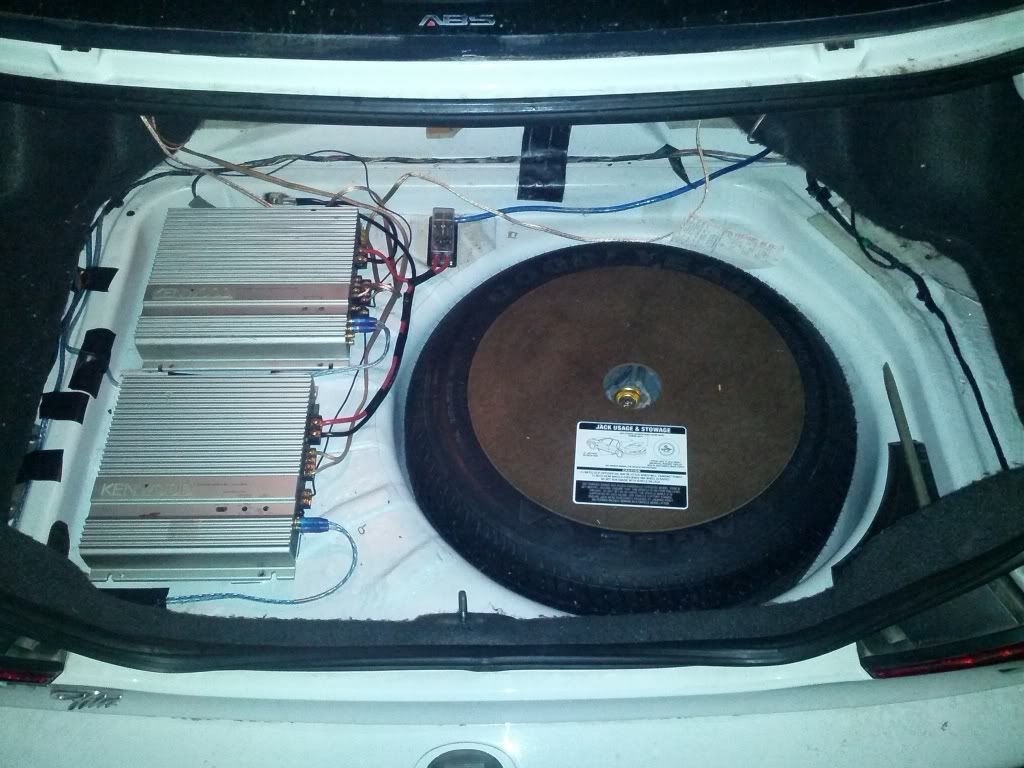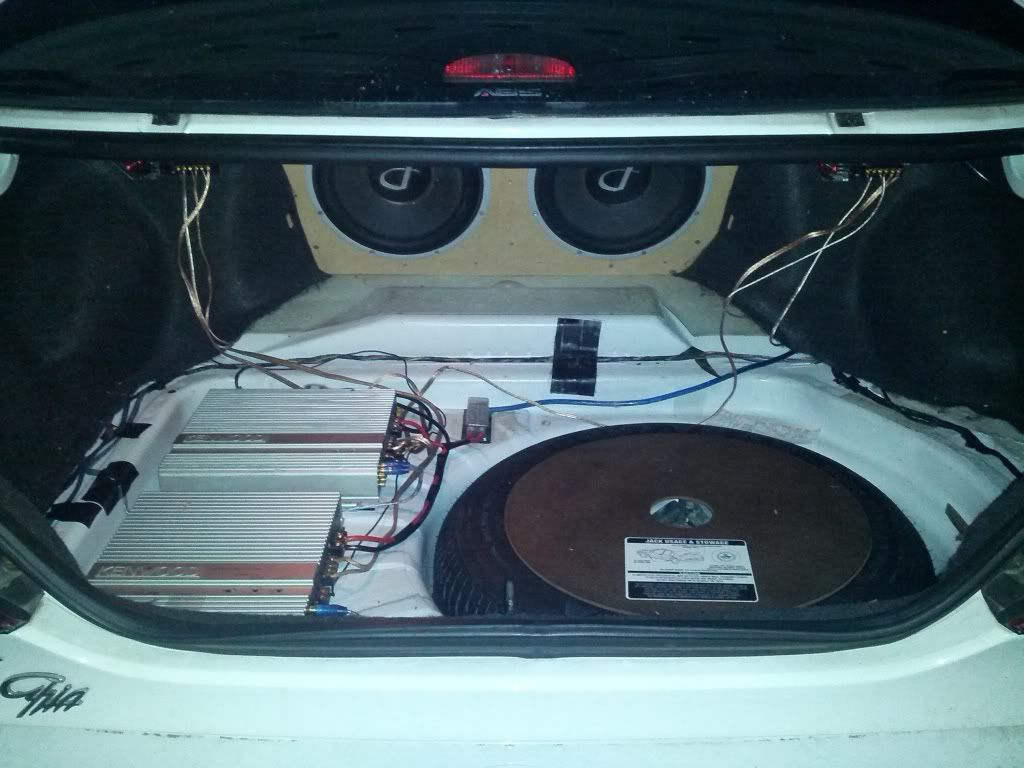 I didn't have the space to locate the crossovers on the floor as well, and I'd seen another guy locate them in this spot so I thought, "What the hell, it works"
I'll be making small holes just below the crossovers to run the wires behind the trim.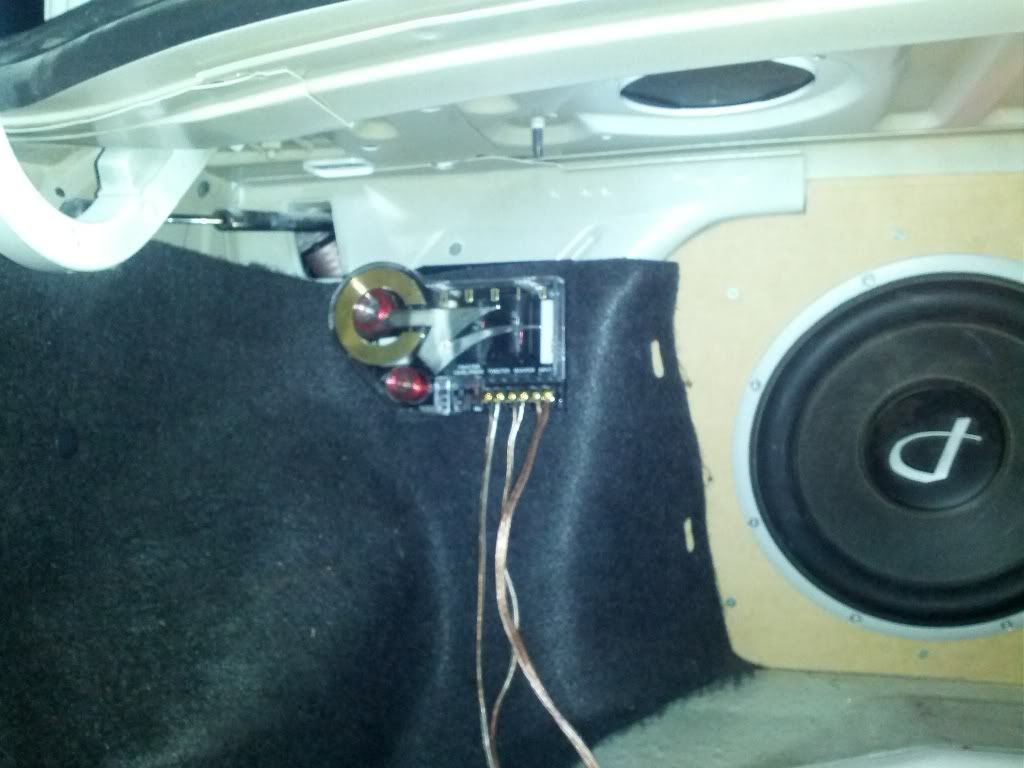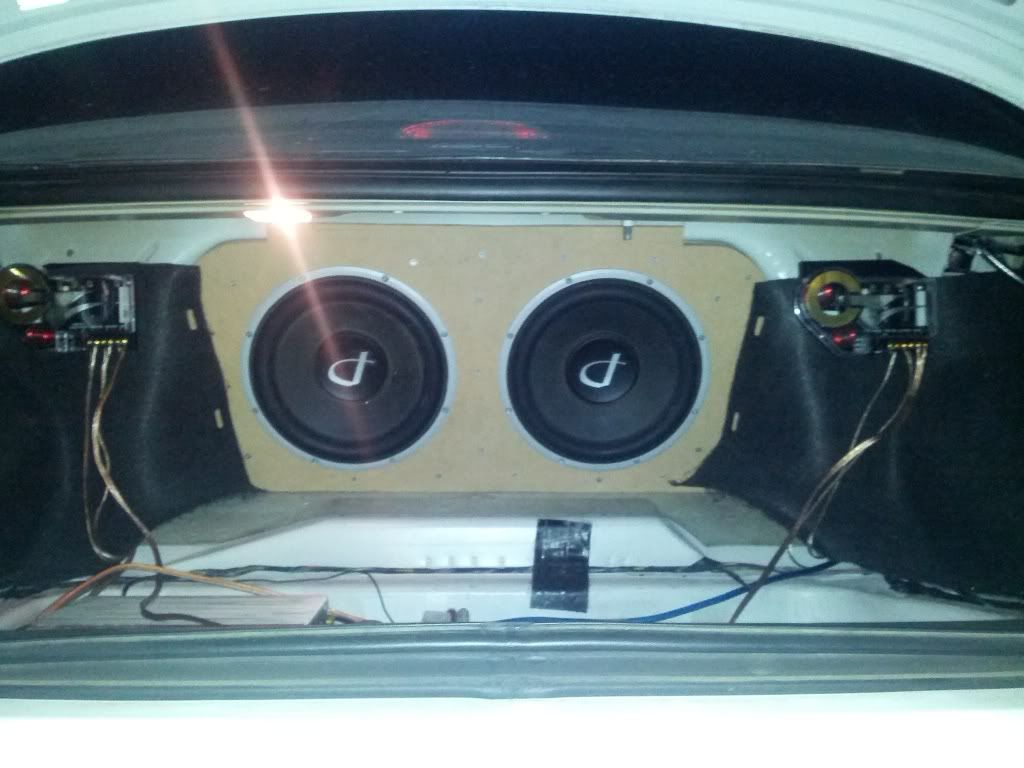 I've started on a false floor and the overall plan is that you wont be able to see anything as it will all be covered with removable panels. Once the panels are removed it will be a nice install to look at, certainly not anything of 'show quality' The only things that wont be covered is the crossovers, so I might relocate them somewhere else, but they'll do fine where they are for the moment.
One thing I didn't take any pics of is the wood I've used to cover up the speaker holes to seal the boot from the cabin. Pretty simple, just circles cut from left over 16mm MDF lined with adhesive neoprene from Clark Rubber and screwed in place over the speaker holes.
Obviously it's all far from finished. Lots of trims to trim and wood to shape, but I'm happy that I can see where it's going, and in reality it isn't that far off being done.