"WOW"
What a difference a new set of leads can make. I pulled out the old set of Top Gun's shown hear looking very tired indeed
and replaced them with a set of these babies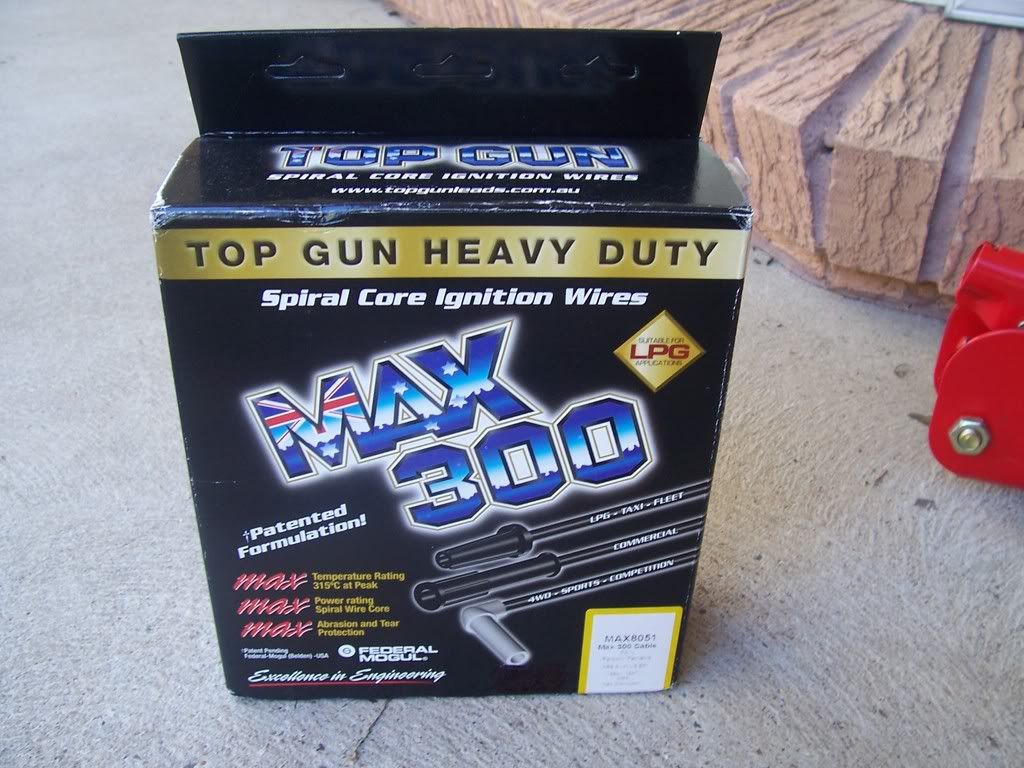 The lane is now running sweet as
Idling nice and smooth on both fuel and LPG, it idled like a pig previously on gas. And it is just generally running a lot smoother with better throttle responce and more power. Lovin it!
Now changing the leads in a 5.0L with extractors and LPG is no easy feat, but it helps if you have a set of ramps and a trolley
Now the right bank is pretty straight forward, but the left is a damn b**ch. No. 1 & 2 cylinders have to be accessed from under the car
and 3 & 4 are just a b**ch trying to squeeze your fingers in between the extractors to get to the leads
Whilst I was under there I noticed that the heat shield on the exhaust had copped a bit of a beating since being lowered and there was a big chunk that had been torn off and was just hanging there.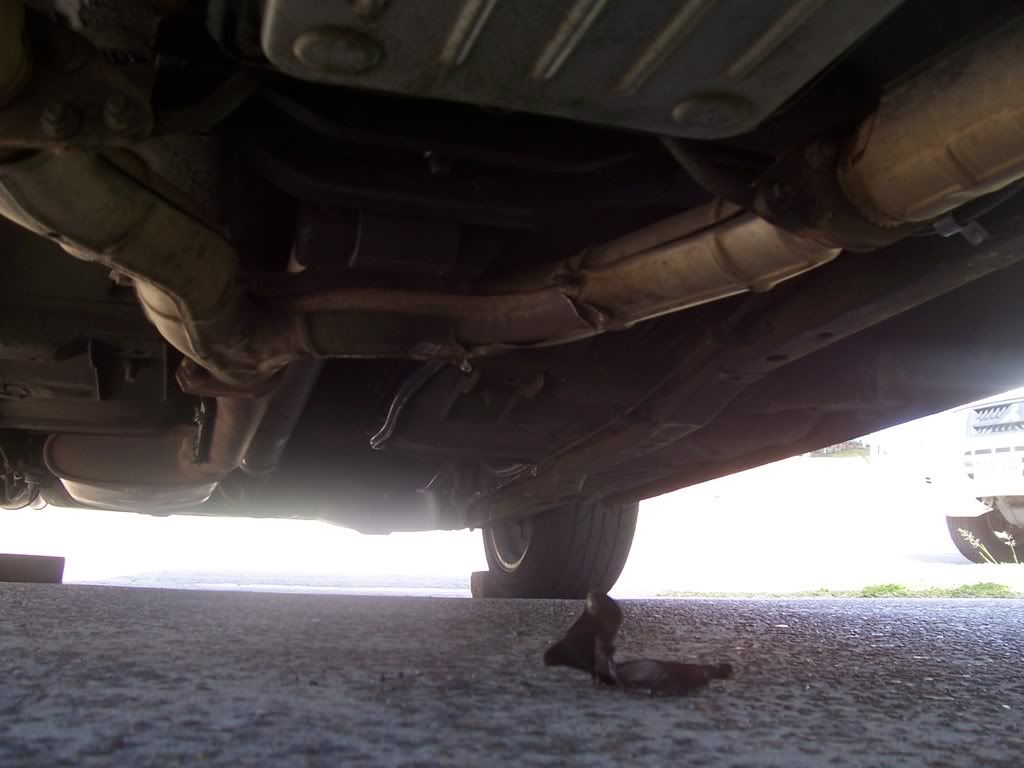 And after numerous questions about what diff I am running, I can finally answer the question with confidence, thought I would check that whilst I was under there as well. It's a 327 LSD
Now hopefully that will be the end of my little backfiring issue, but as you would have read earlier, I have protection for that as well
Just in case
_________________


E-Series Fairlane/LTD? forums/post746329.html#746329
Mick's Garage forums/viewtopic.php?t=65504
Last edited by NCIILANE on Sun Feb 01, 2009 10:41 am, edited 1 time in total.