Well I got so sick of exam revision that I started fitting my body kit today.
I managed to get my front bar and driver's side skirt both fully fitted and have all but finished modifying the rear bar to make it fit but was getting too cold and it was dark so I gave up for the day... I'll finish it tomorrow.
I would have gotten more done if it weren't for the entire kit being nothing but raw fibreglass shells with ABSOLUTELY no fittings.
Here's some pics, bear in mind the last few were taken whilst it was very dark...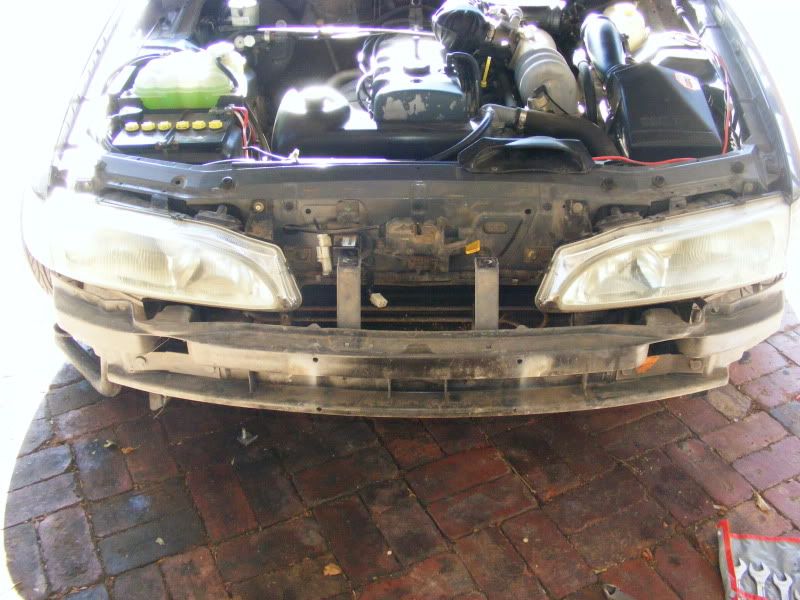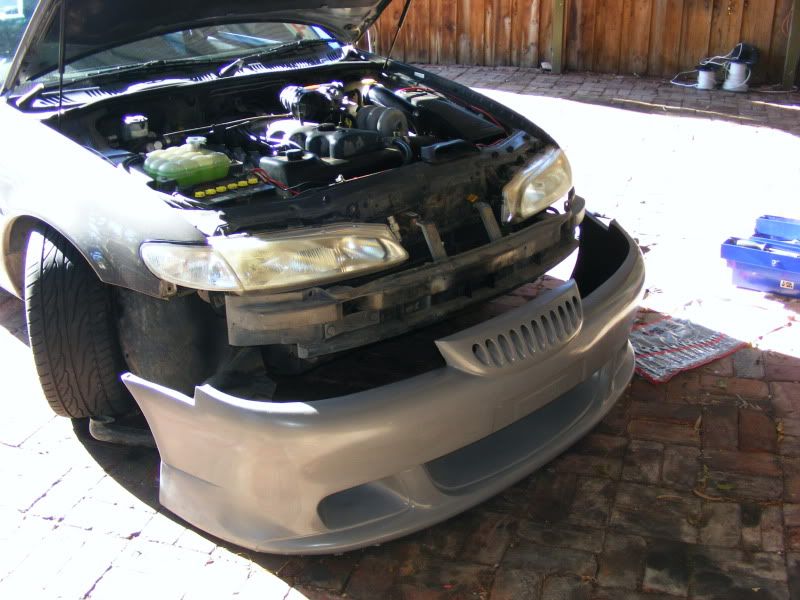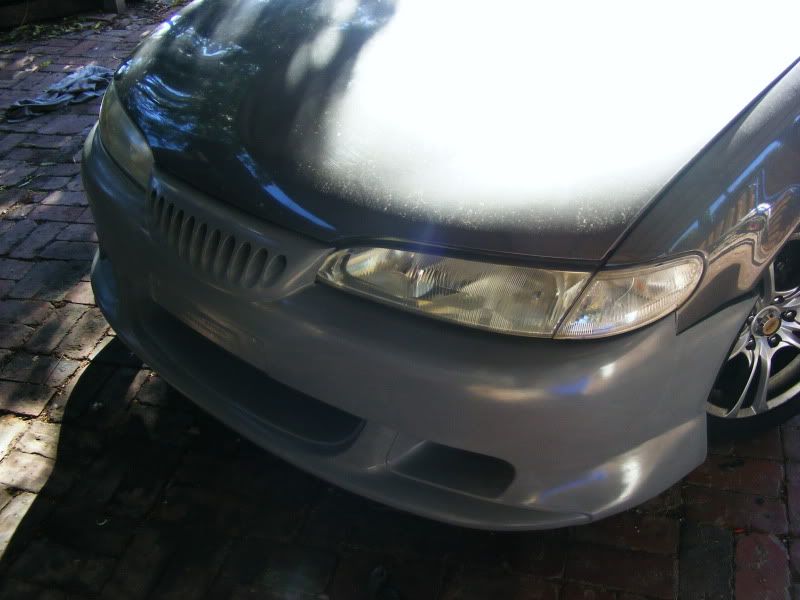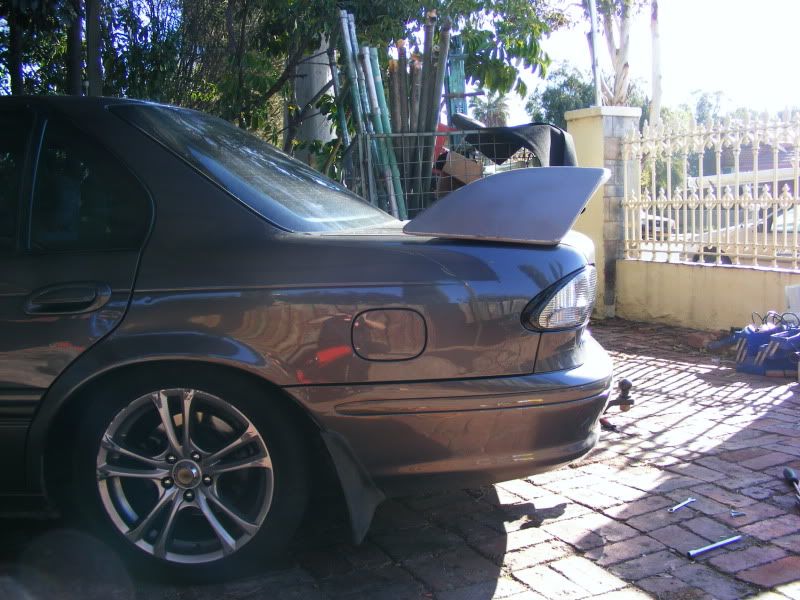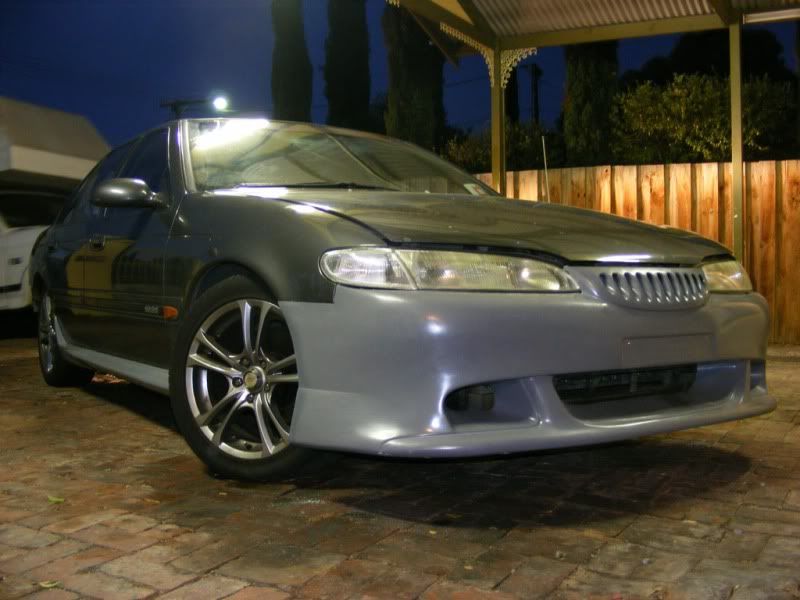 What do people think? I love it!
A couple of problems though...
1. Spoiler or no spoiler? ... I'm liking the look of no spoiler more and more.
2. Bonnet scoop or no bonnet scoop? Once again, I'm liking the look of no bonnet scoop more and more.
3. I can't get my damn bonnet to shut now because of the grill! I can make it shut if I slam it but then there's a big fat gap under my passenger headlight due to the downward pressure on it. Any ideas from anyone?
So yeh, I'm stoked
I'll hopefully get all but the wing and bonnet scoop fitted by the end of tomorrow.
what colour and paint code is that car?...sorry dont mean to hack your post