Hi guys,
I thought I would post up some details of my new project.
I have been looking for a long term project for a while now. I have previously had a worked XF 250 (first car), various ford V8s NC, EL XR8 x2 and a few nice Japanese cars WRX and R33 GTST.
I now drive a current turbo pulsar and while I love it I really missed having a ford V8 in the garage. All my previous cars were used as a daily, I wanted something I could bring out on special days and make a project out of and one that wasn't compromised by the use as a daily.
I really wanted a manual and something special. It needed to handle and have good breaks. I also don't want to deal with rust so the AU seemed to fit the bill.
Nice modern suspension and brakes with the old V8 character and no end of aftermarket support. Perfect! It also has a uniqueness being the last of the hand built aussie V8s etc.
So I found this one... An AU XR8 II 220 Manual. Almost full books and previously owned by a ford mechanic who spend a lot of money and time on the project himself.
The car has had the following done to it:
- Hurricane extractors, high flow cats and mandrel 3 inch exhaust
- FG 325mm brake conversion to front, slotted rotors to rear
- TE50 Koni springs and shocks front and rear
- Tuned by bluepower with SCT XCAL3 to 200rwkw
- New heavy duty clutch, new clutch cable and new spigot and thrust bearing
- New balancer, water pump, IAC valve, O2 sensors, fuel pump and pressure regulator.
- New copper radiator and FG thermo fans
- HIDs.
The list goes on, but the important thing was that alot of money had been spent on it leaving room for me to spend my money on what I want rather than fixing up the car.
Since buying it I have given it a thorough cut and polish which it needed and a bit of a tidy up.
The plans at the moment are to tidy up a few things and get a new cam synchroniser as it is on its way out badly. From there I am unsure, it goes well for now. I would like to put some BA-FG 18s on it as these wheels are a bit gutter rashed and I think 18s would suit it nicely. (19s might be too big on an AU, not sure yet).
From there I would like to consider 3.9 in the diff (I would like peoples opionion on these with the T5.)
From there maybe an alloy head and cam package from the states once the dollar improves.
We will wait and see though, let me know what you think.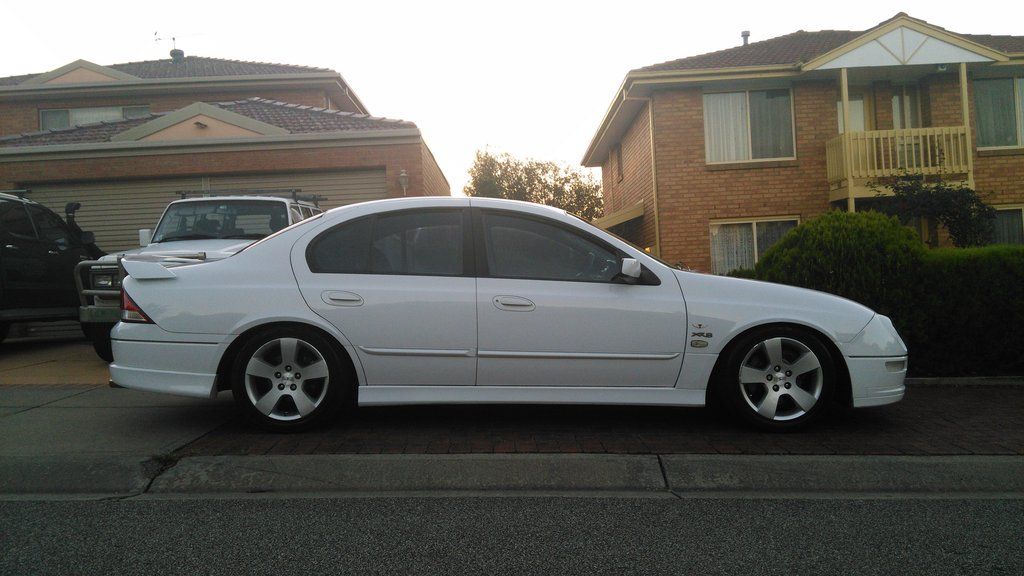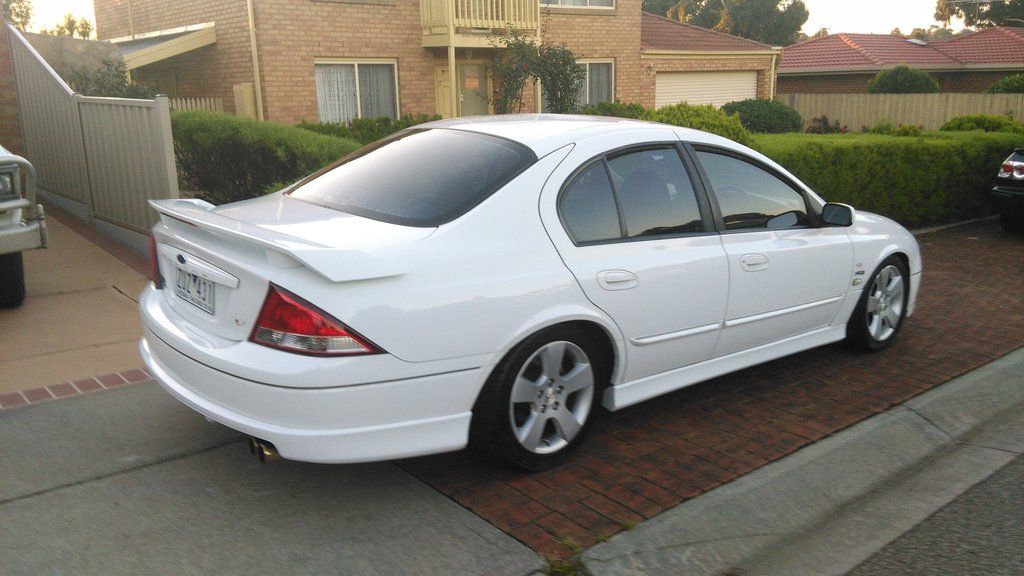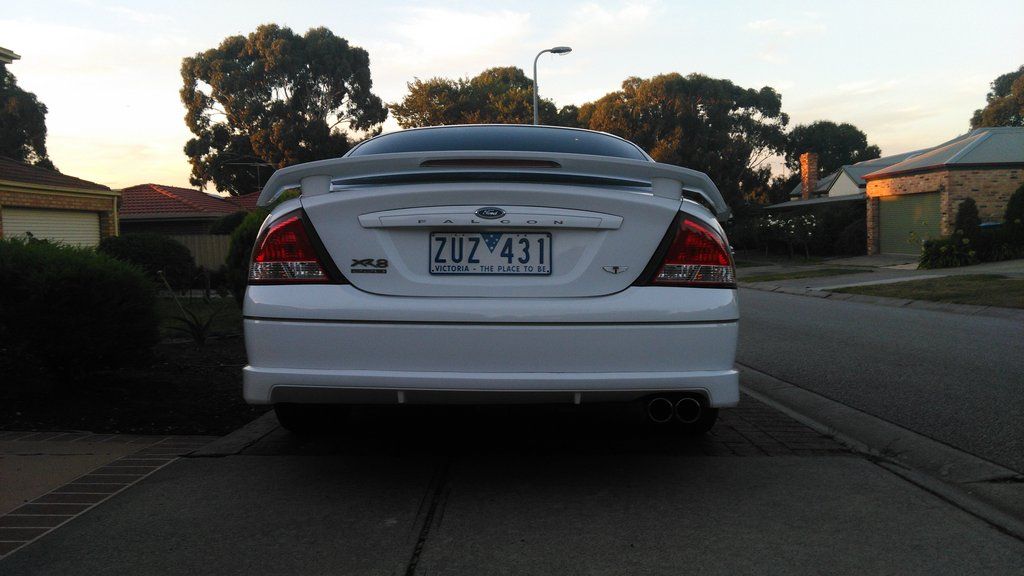 A few little things done so far.
New coolant bottle, looks so much nicer!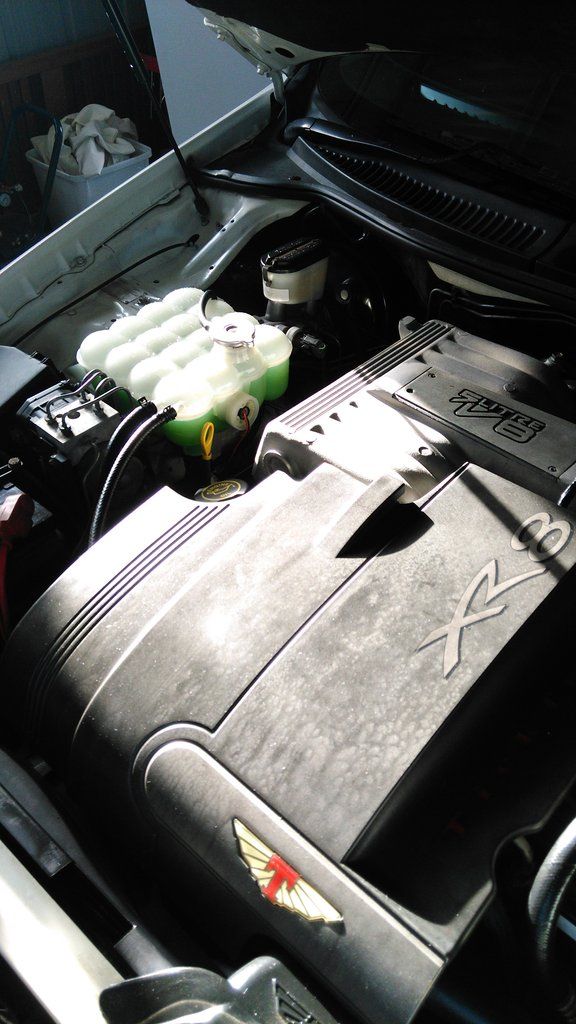 I have installed some LEDs throughout the car, made an earth strap (good insurance on these ford V8s, had a few problems with my old ones that this cured). Flushed the power steering system.
These turned up today!
New cam synchroniser, new cruise control buttons (old ones snapped) and a new fuel filter as I am unsure how old the one on the car is.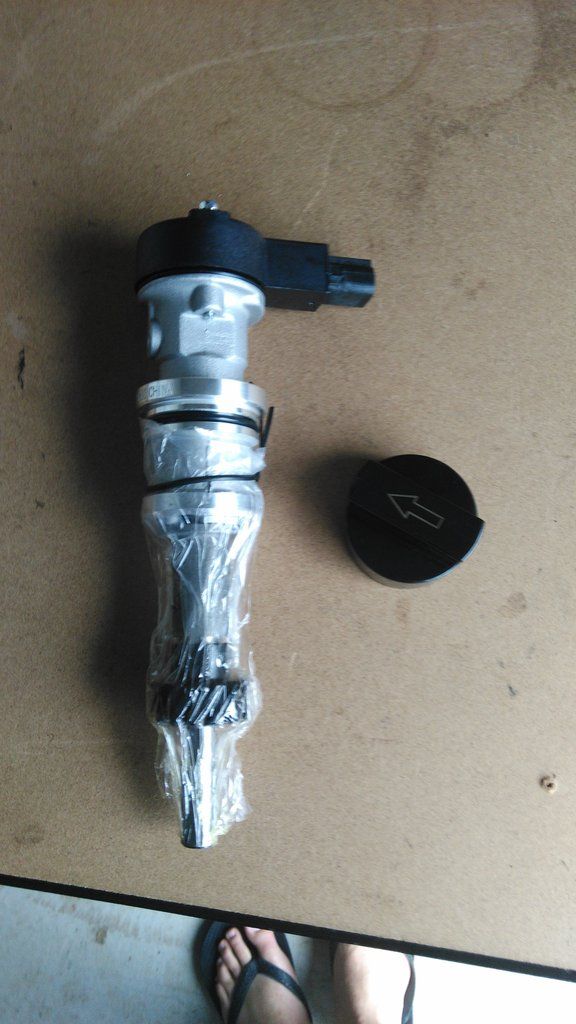 Also, my new short shift kit!
Last edited by TUF250 on Wed Apr 15, 2015 10:34 pm, edited 1 time in total.