Hey guys, I am new to this site and about 4 months ago i bought an EF wagon and spent some cash on it in the first month and its been sitting ever since.
Current Details
EF Wagon
Auto
16" Rohs
2" Lowering Blocks in rear
Midnight express Fully Tinted
Full Sports Exhaust
SONY headunit
Blaupunkt 6" Splits in front
Blaupunkt 6" Rears in Tailgate
Replaced front indicators
Driving Lights in bumper- these are temporary till i find the right sized fairlane ones
To Come-
Fairmont Tail lights- Currently sitting in shed
New Side Mirrors- Currently sitting in shed
2 x 12" subs- Box sitting in Shed
Dash painted white
XR6 front bar
19" rims
Debadge Tailgate
Remove Mudflaps
Remove Towbar
Front and Rear Slotted Rotors
When I got her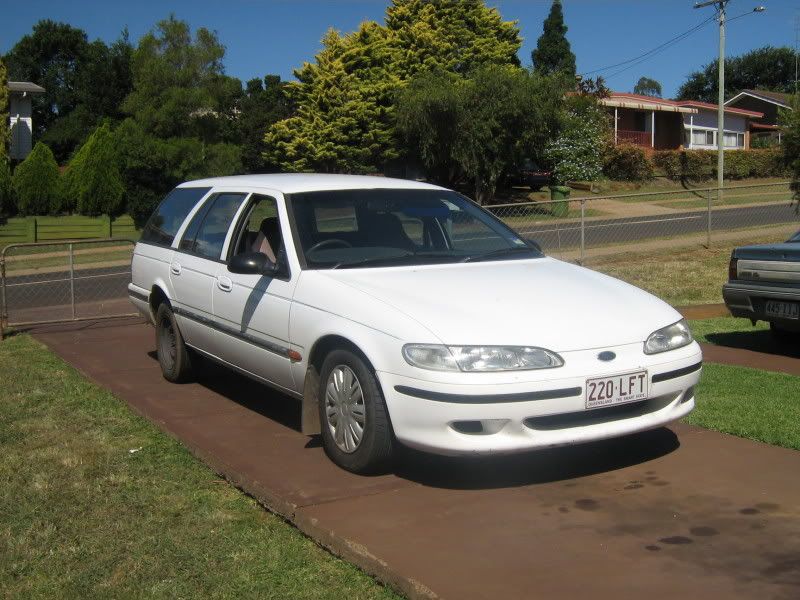 The day i got her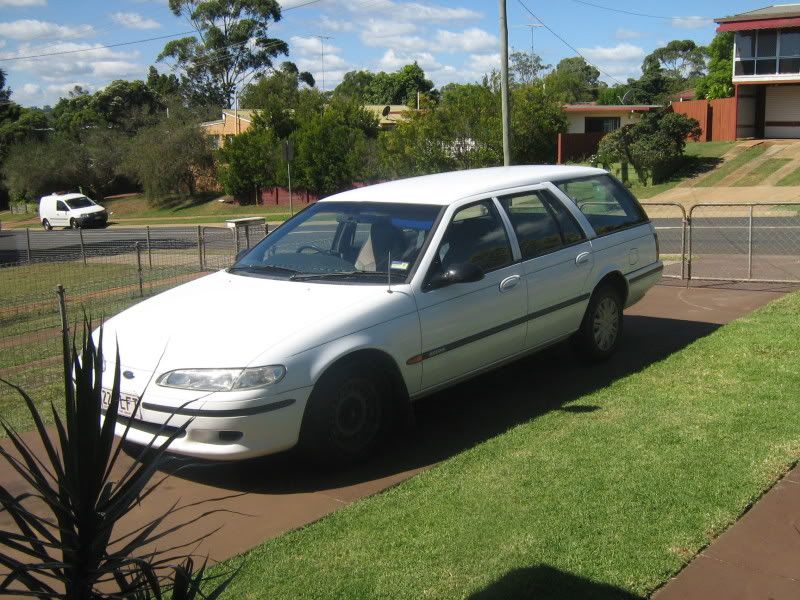 After exhaust was on and was tinted- Whilst i was insattling the 2.5" Blocks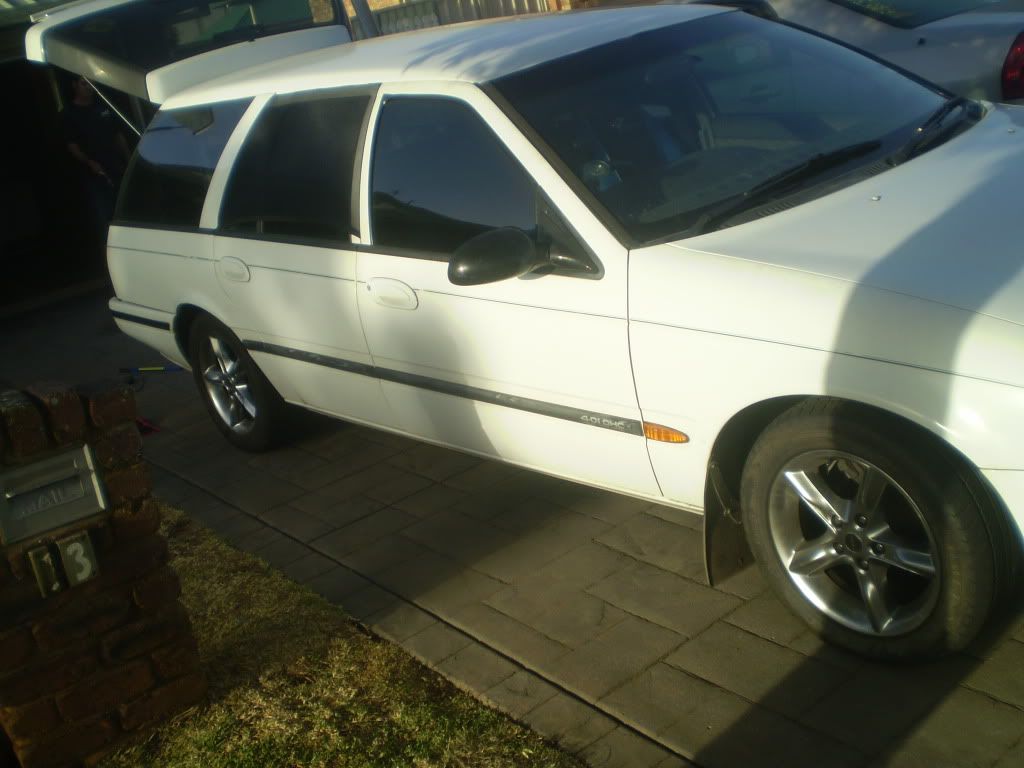 It sat too low- Tailshaft had no clearance- had to come up .5" But picture is before it was raised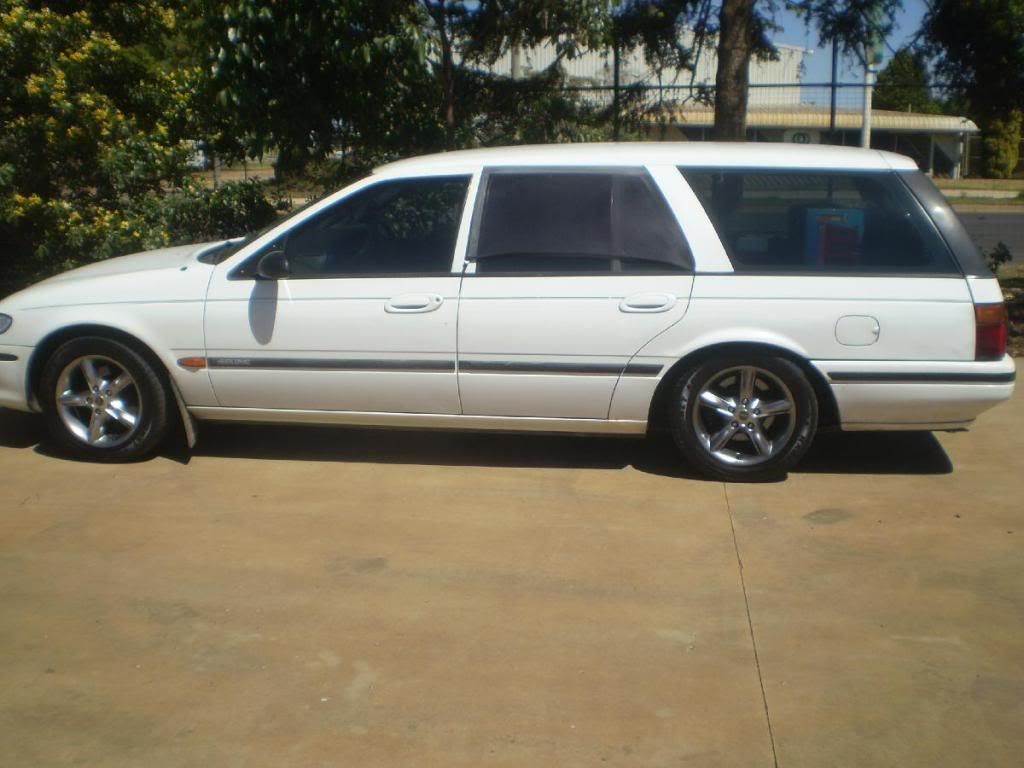 When It saw too low.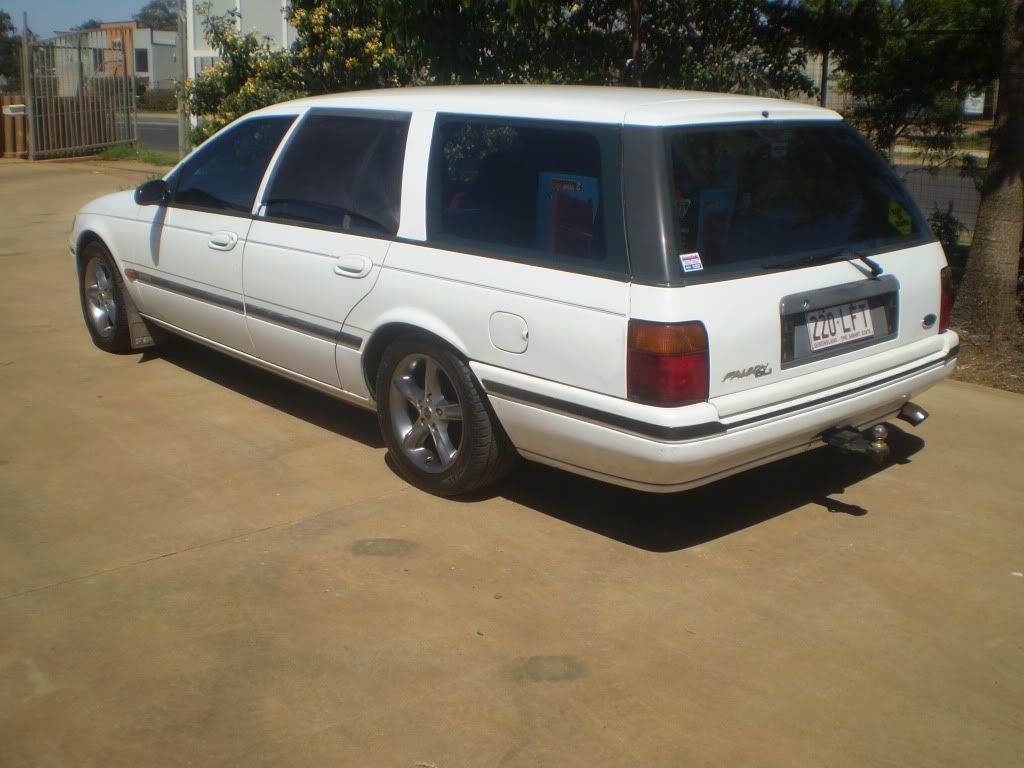 Last edited by nato83 on Tue Dec 29, 2009 8:50 pm, edited 2 times in total.