Originally started life as a futura, is so much more now! Got the best bits of everything!
The car was purchased in April '06 and had had a few things done to it such as 2.5" exhaust, cam and extractors. Originally I had just gone to matts place to buy some parts for my currant car at the time an EB2 GLi and when he decided to sell his car I wanted to buy it as it was much nicer than the EB and was manual and on gas and already had things done to it. Plus it was dynamic white rather than the stark white of my EB
This was taken just before I bought it however when I got it, it came with ED XR wheels and the clear indicators
I drove around as it was for a while until the mod bug bit and then started to hang with braden and then came the sound system. Had 2 15" Boss audio subs which were alright hooked up to a jaycar monoblock. Also painted the inside of the headlights.
After that the next mod was to get the windows tinted, limo tint on the back and 20% on the sides and got some EL XR wheels. This is basically How it sat at that point in time
I then put on a full 2.5" exhaust as the old one was only the mis section with a standard tailpipe. I also painted the C pillars for something different. The amber section of the taillights also got some tinting done.
Mods and things were on the quiet for a while as I was slowly stockpiling bits and pieces for the bodykit when I eventually got it done.
I managed to find a bonnet with a bulge already fitted on ebay which I snapped up real quick and had it fixed and sprayed at bradens work.
Drove around like this for some time and might add got a few strange looks!
then came the rest of the kit, essentially an EB GT kit with a modified front bar to fit XR lights.
I then managed to procure myself a set of dark agents
After that came EB GT skirts, EL ghia door moulds and mad up my own custom badge and basically this is where it sat early december before we mutilated it!
Then after the engine being pretty much s**t and the gearbox about to give way a new project was undertaken!
Basically the car was stripped right down to a shell with nothing left over, installed NF fairlane body loom, EL Ghia dash and wiring, DF fairlane door wiring and el engine bay wiring to make way for an AU motor! Oh and we took gas off it.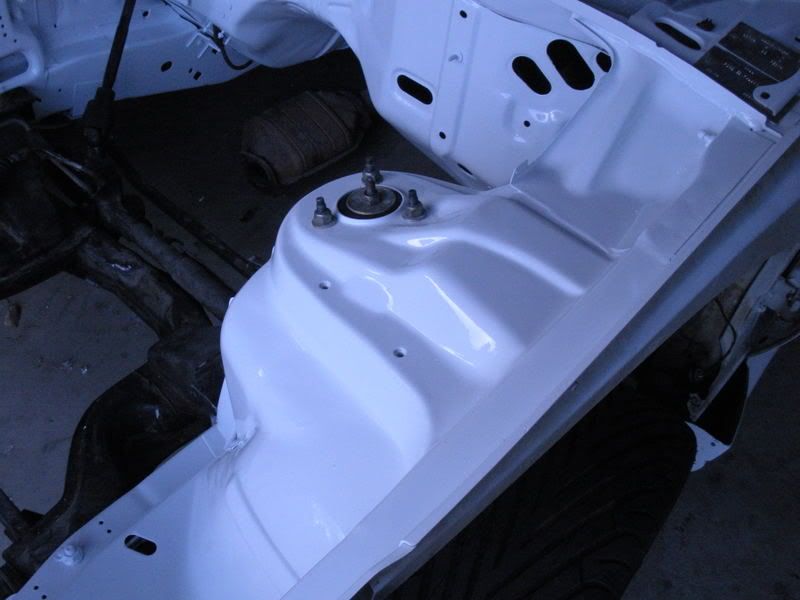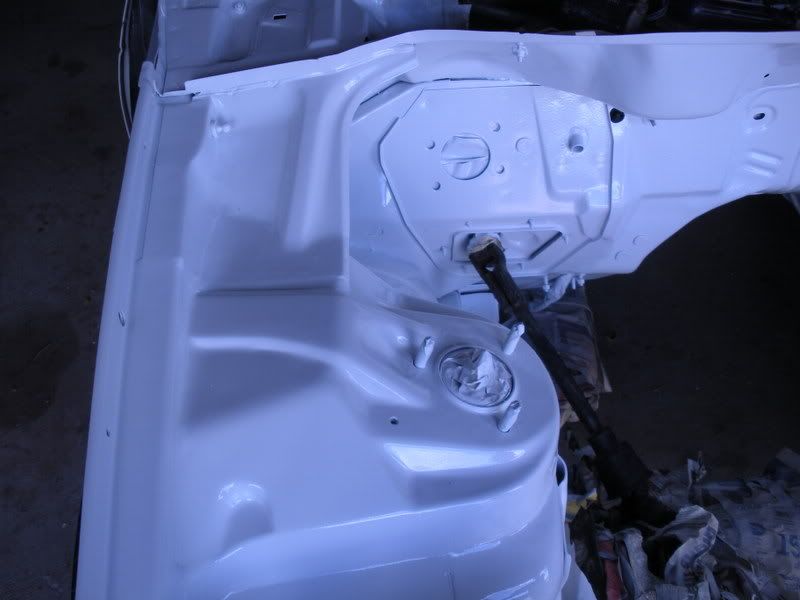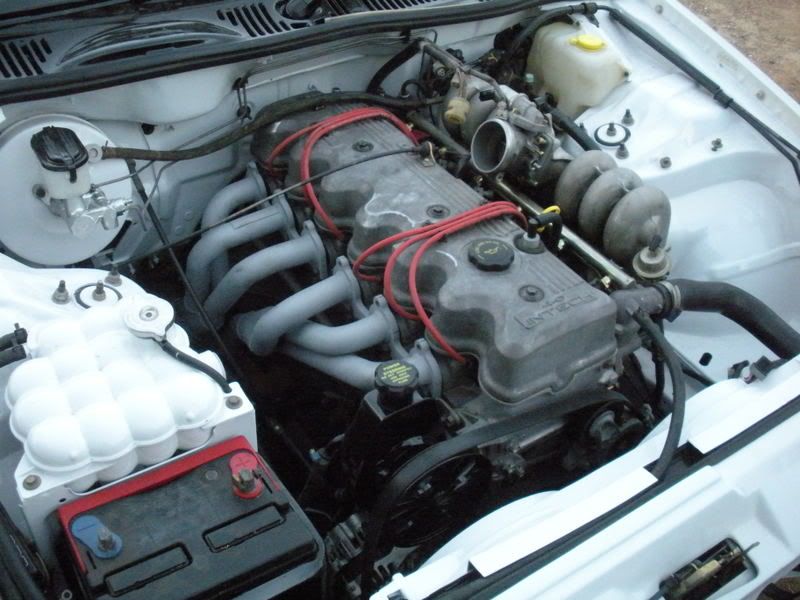 Ill update with fresh photos next time i update, now had EL Ghia door trims, elec windows and more!
_________________
"We will rise from chaos to elude this damnation, Hail horror, hail infernal world, better to reign in hell than serve in heaven"