Picked up these the other day, BA Fairlane G220 17s (Apparently, though I'm not 100% convinced they're G220's. From what I've seen of them there should be a slight line running down each side of the spokes) But they look great, and at $450 with good 235/45/17 tires I'm not complaining.
HOWEVER..... I can't run them at the moment.
I think it may have something to do with the utterly woeful condition of the D/S Front rotor. I've checked the specs because I initially thought the 235's were the problem, but that was one of the available options with the XR's so it should be fine on the Ghia.
While this wheel will turn freely without the weight of the car on it, on the ground I get a godawful scraping noise from that side while rolling. I've checked and it's not fouling on the suspension, there are no rub marks on either the rim/tire or hub/springs/suspension components. So I'm at a bit of a loss.
So until I get that sorted she's back on the 16''.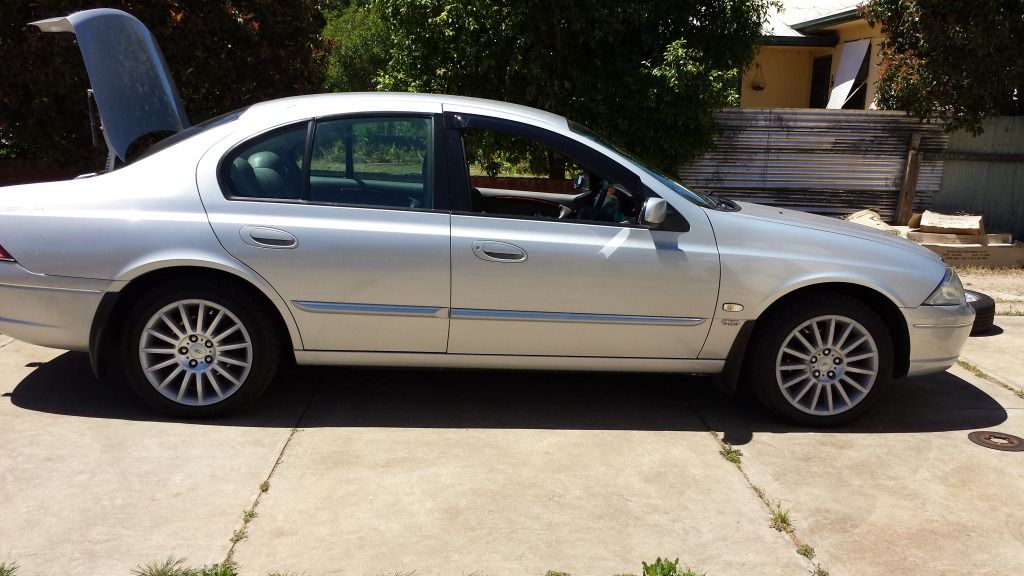 Also, the AU Ghia center caps won't fit these rims. If anyone has a set of BA/F Ghia caps they are willing to part with please PM me.