cheers guys, tinted the lights myself, came up a little bit darker than i really wanted them, but happy with he result nonetheless.
day time pics? well plenty of pics but as its an ongoing project they soon become outdated! was perfect conditions to take a couple snaps when i arrived home from work although the ute is still dirty.
here is a list of current mods to the ute in a rough chronological order:
6" and 5" speakers with 4 channel amp
driving lights
headers and 2.5" exhaust with 1 muffler
larger XR snorkle
small length of 3" intake pipe and high flow panel filter
black headlight bezels and painted grey grill black
ported XR6 head with all XR valve gear
tinted tail light reflecters
17" TS territory rims with 235/45 17 kenda kaisers
BA scuff plates with AUfalcon.com inserts
BA alloy pedal set
wade 1645 reground cam
machined rockers to suit cam
lowered and 3" in the rear and about 2" in the front
blue on black MOMO leather steering wheel and shifter with suede(i think) gear boot
exedy sports tuff clutch
BA XR bodykit(still waiting on a hawk front bar to be painted)
alloy sports bars
2.5" high flow cat and dual 3.5" stainless steel exhaust tip
well i believe thats everything will post up anything that comes to mind that i've forgotten.
as promised here are the pictures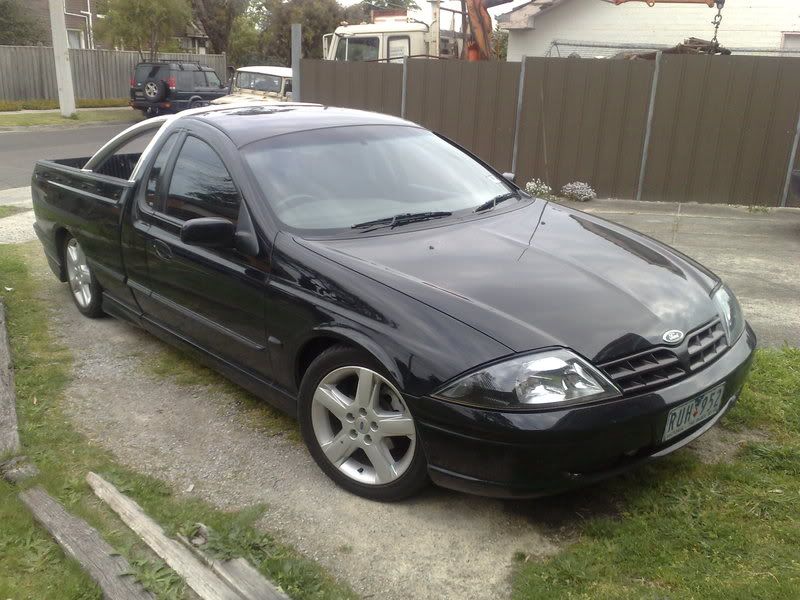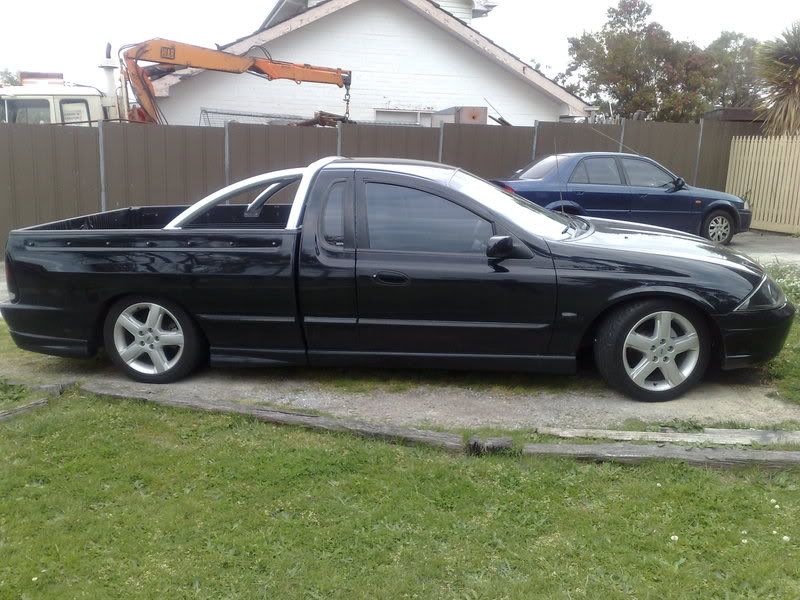 and one from when i got it back from the panel beaters after i got rear ended and the kit was fitted, all except the side pods, and a cut and polish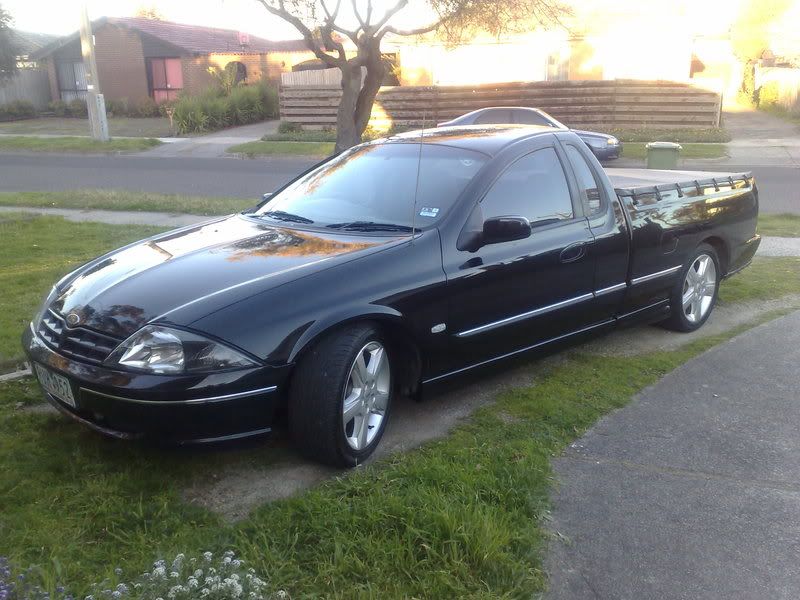 an interior pic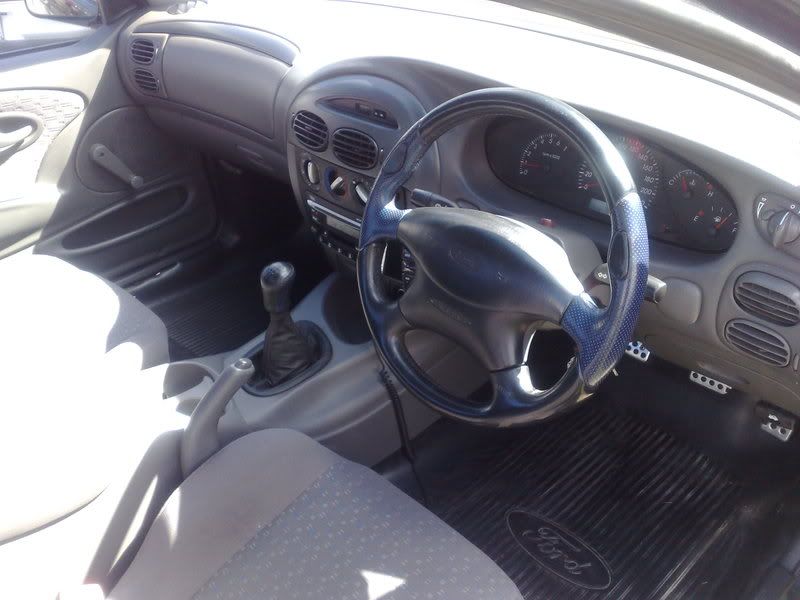 have many other photo's upon request incl damage after being hit up the bum, close ups of scuff plates/pedals/ under bonnet ect ect. didn't want to flood ot with too many pics just yet.