Had a busy couple of weekends. A couple of weekends ago myself and a mate swapped out my saggy Forte rooflining for a mint condition Fairmont Ghia velour lining. Plus I fitted Ghia visors.
And after driving around with no carpet and door trims for a month (AU1 body harnesses are different it turns out) I got a hold of a AU3 Ghia body harness.
So yesterday I swapped the door harnesses, and rear regs to electric ones, and swapped the body harness. So I now have 4 power windows.
Plus fitted my AU3 leather door trims and Fairmont Ghia carpet.
So now I have full leather interior. and full electrics apart from front seats, but the wiring is there, electric seat bases will be done later on.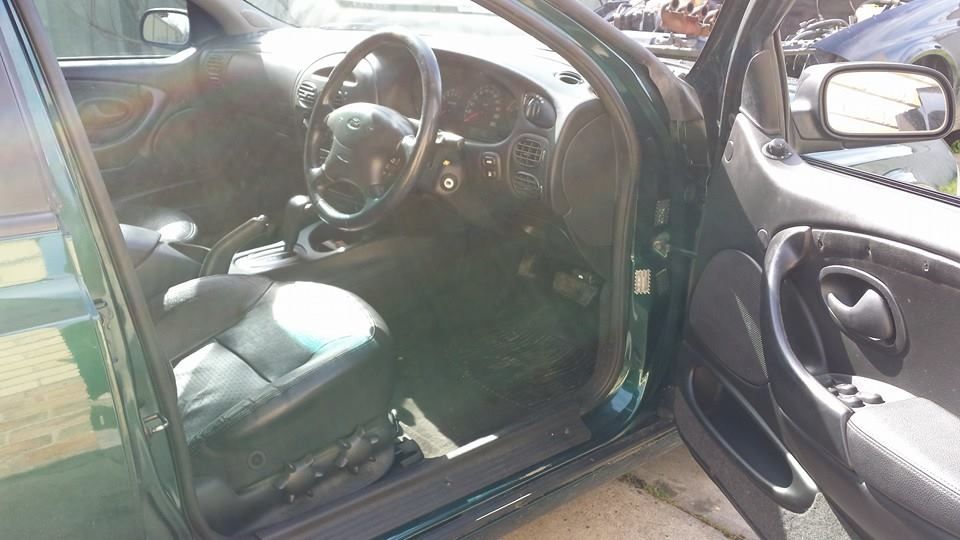 _________________
Daily driver: AU2. 5 speed. 19" FG luxos. Full exhaust. Lowered. AU3 XR leather interior, converted to full power windows. 3.45 LSD. IN THE FUTURE: Tickford 6
Weekend driver: EA SVO AU motor. Built BTR. TCE 2800 stall. T76 turbo. Locked diff. On E85. approx 320rwkw. 11.5 @121mph