Well, you can't tell a good story without a bit of background first; so here's the pre-story.
Most of you over the last couple of years would have seen my thread about my trusty old EF.
http://www.fordmods.com/the-garage-f53/nicco-s-ef-new-direction-page-19-t68319.html
I've owned the car since 2004; it's served me really well. But coming into this year, I was beginning to get pretty jaded with it.
The engine project has drawn out a bit (no ones fault; just the way the cookie crumbles), the car had developed quite a few little, niggly issues that wouldn't have been tough to fix but all cost time and money. The suspension has never felt the same since I put a full nolathane bush kit through it; it's always felt nervous and uncomfortable since then.
And the big; it looks like a f**k out piece of s**t.
The paint work was completely gone.
Now obviously the paint wasn't something that snuck up on me; it's been deteriorating for 7 years of living 24/7 outdoors in North Qld. Late last year I got a quote from a panel beater I know and trust to give the whole thing a respray. Verdict was to get a decent result it would have to be bare metal; and then the price knocked me flat on my a***. I collected a bunch of rare and hard to find parts (which coincidentally will be for sale as soon as I get a thread up) in preparation for it. But I was always uncomfortable knowing how much it was going to cost to repaint it; and then it still be an EF at the end of the day.
It all came to a head when I noticed the roof lining was starting to come down. "Oh no, this is quite unpleasant," I said. Or words to that effect that start with F. It was pretty much at that point I was ready to burn it to the ground and walk away from the new engine.
Seeing as I am working with Brad (Tickford_6) on the motor; I was very much aware this was not the mature, grown up, respectful approach to the problem; so burning the car to the ground was out of the question.
Instead over a few beers with a mate we discussed what other bodies I could put the new motor into. Cobra? Take too long. GT40? Sacrilegious. XC hardtop? Too much rust. XE? Too bogan. BA? Can't step "backwards" to an older style motor. Another E-series? Don't even go there.
"Well, I could do an AU XR. I don't mind the look of the XRs."
I jumped on Carsales and found two that I liked. Both AUIII XR6 VCTs. One blueprint in colour and stock, and one tidy meteorite grey one. The blue one was in NSW. So it's a bit tough to go and see it. The grey one was in Mildura, Victoria though. And I was going to Melbourne only a couple of weeks later for the F1.
I spoke to the guy about coming up and looking at it while I was there. He was happy enough. Paul (Revcore) off this site was a huge help at this point going and having a good look at it for me in person and taking some photos of some keys points for me. It got Paul's blessing. I put a holding deposit on the car.
I popped up to Mildura over the F1 week and had a good look and a drive. I liked it. Unfortunately, that was when we were having all the bad weather up home, so I had to leave it there.
I flew back on my last break from work to pick it up.
Made it to Mildura.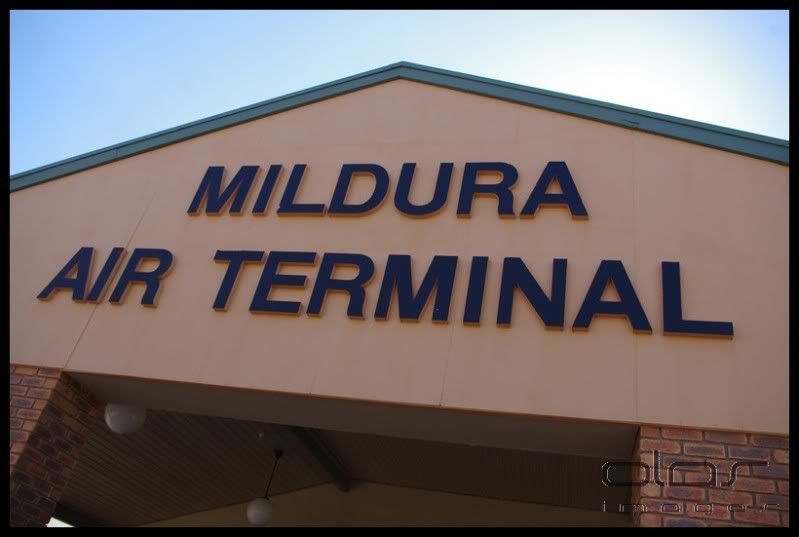 Waiting...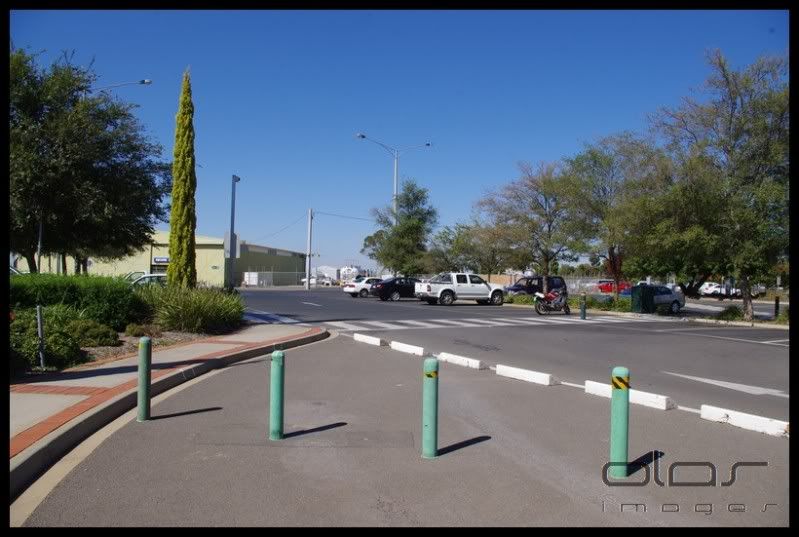 Waiting...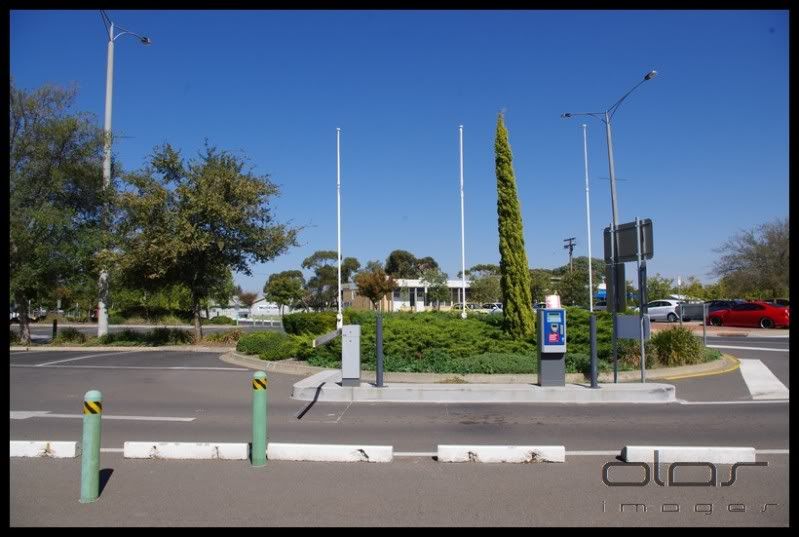 What's that I hear? Sounds a bit like a falcon 6...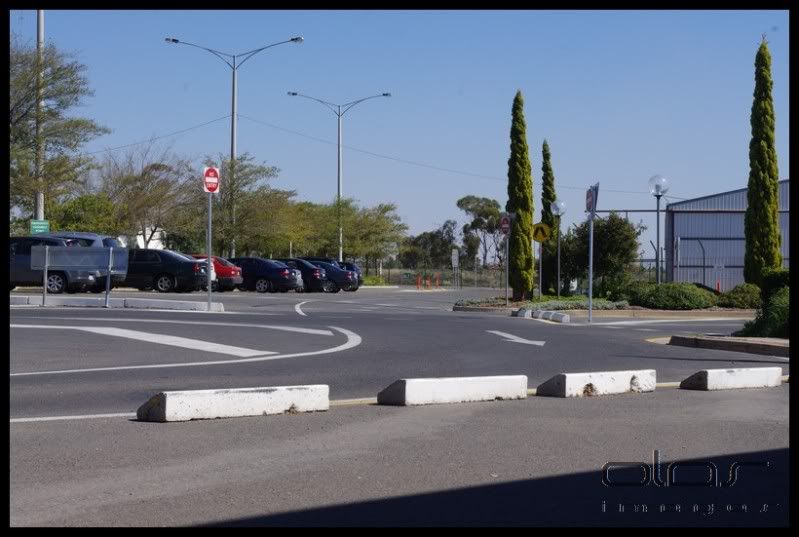 It is!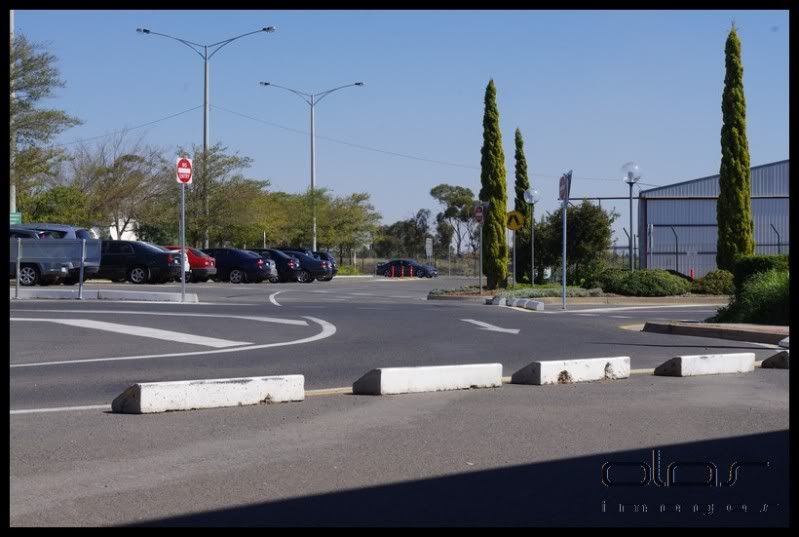 Here it comes...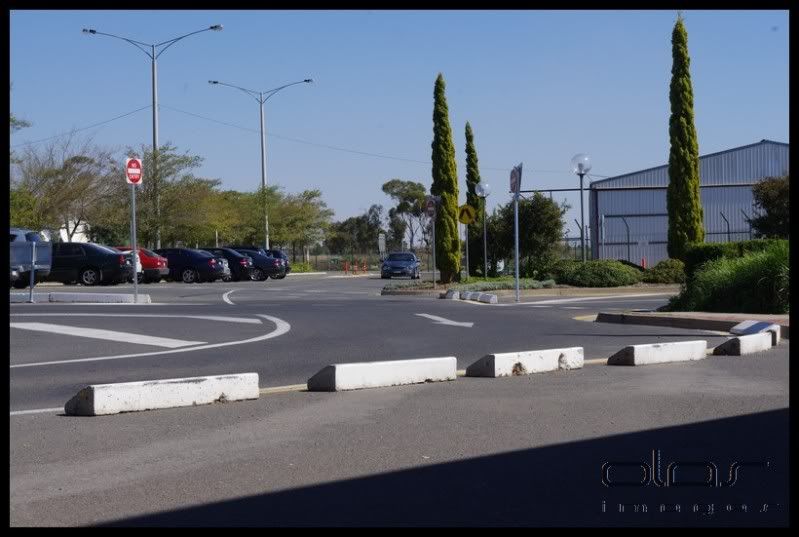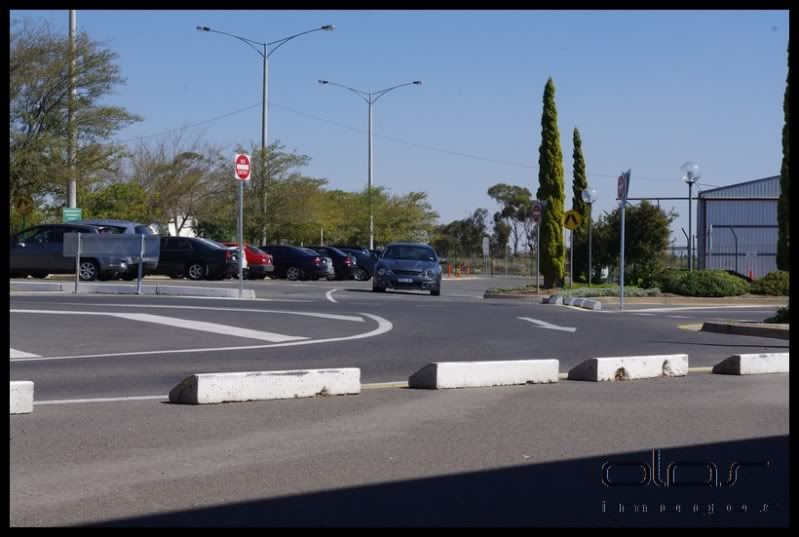 And there it is!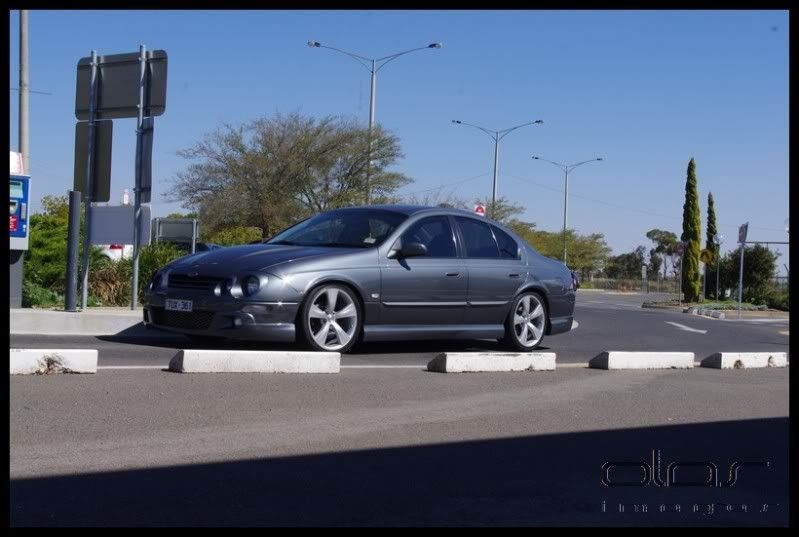 I drove it over four days back home. Mildura to Dubbo to Brisbane to Rocky to Townsville. A solid 3000km.
I figured this would have to be about the best trial-by-fire I could ever give a new car. It decided to try and give me a scare. I've pulled into the servo and dropped the guy I bought it from back at work. I've check the fluids. Yep, all good. Check the tyres. Air hose onto the first one - yep all good. Pull it off again... and all the air starts coming out with it!! Argh! I think I actually even just politely asked it to stop leaking for me when I could get it to do anything else.
Eventually I got the valve to reseat and start holding air again. I gave it another quick dash of air and left it the hell alone!
I was nervous. I'd owned the car about 6 minutes and I'd already had a problem. Good thing I transfered the RACQ over to the new car then hey?
I got on the road. I was edgy. But before long the car and I got into a good groove. Had a pink 32 Ford hotrod follow me for about 200 km before he finally tore past me and disappeared off into the horizon. Beautiful countryside down around Mildura at this time of year; I would have loved to have got some photos of it all; but I wanted to get a move on.
Made it to Dubbo by about 11.30 at night. The car got a little bit dirty...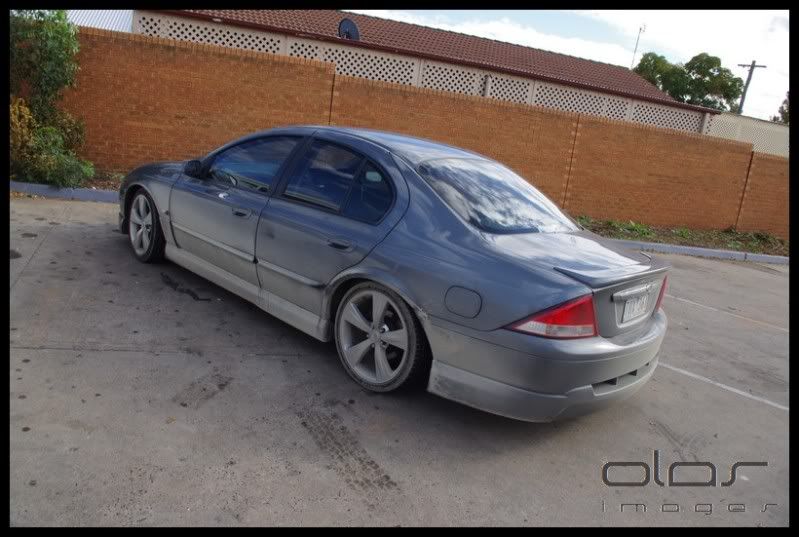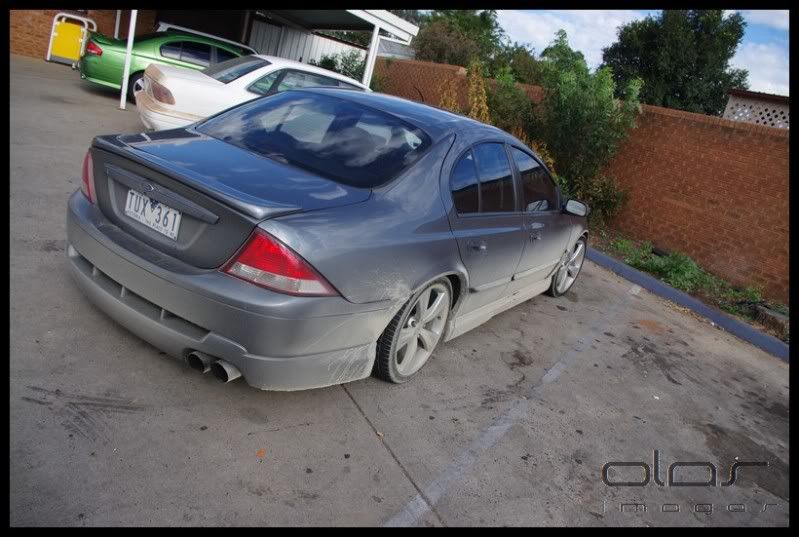 Other than that, it was a really easy trip. No problems at all with the car. Just on the road an go every day. If this was the test; it passed with an A+. The VCT 6 goes bloody hard too; I couldn't believe how much quicker than an NA EF it feels!
I got it home, and apart from a slight altercation with a Bilby that took one of the foglights hostage; no troubles at all.
Parked on the driveway awaiting it's first clean. You can see the poor old EF relegated to across the road for the duration of ceremonies with the new car in some of the photos.
Some bugs?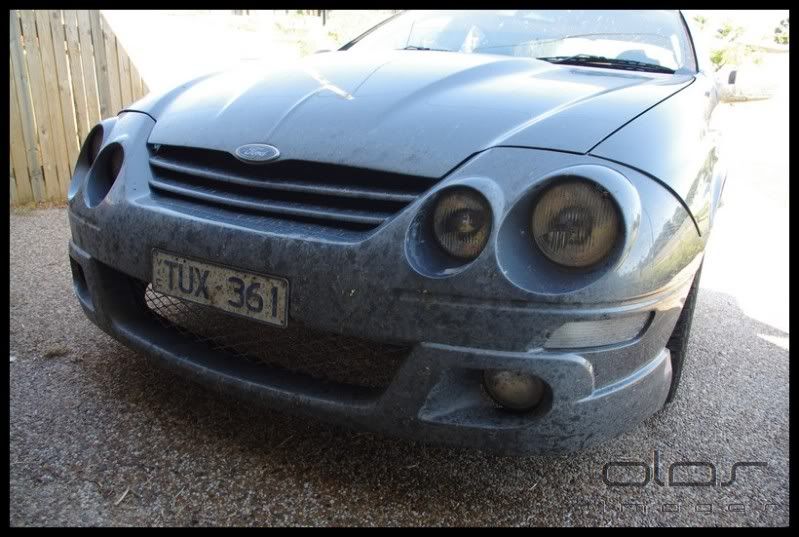 Bilby holding the foglight to ransom: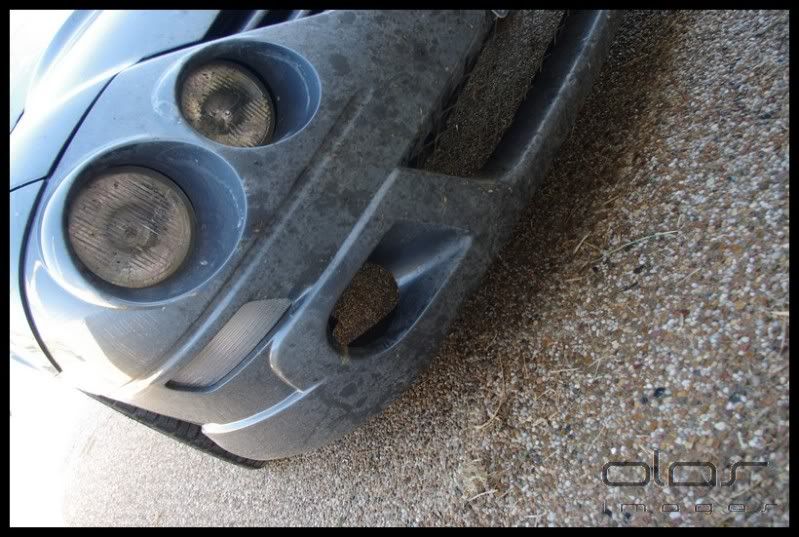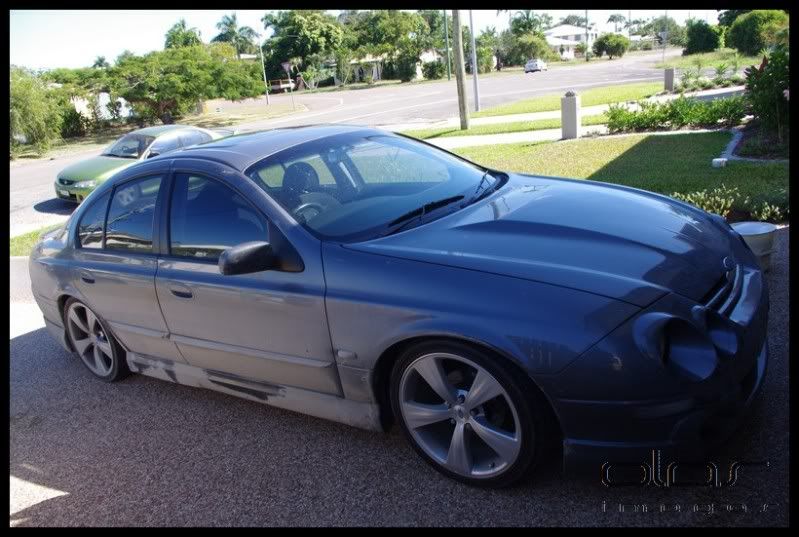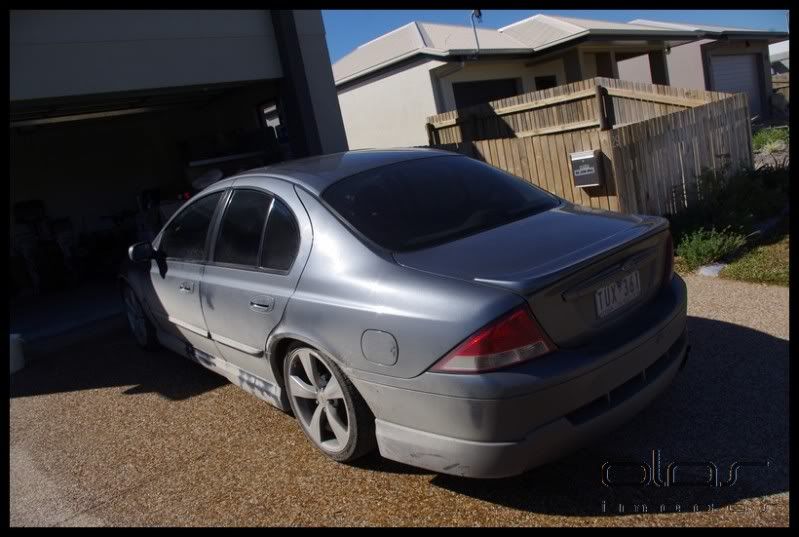 And then after spending hours washing, clay barring, washing again and then waxing: In the process I managed to negotiate with the Bilby for the unharmed release of my foglight which it turns out had just flipped up into the bumper as it's mount wasn't all the tight.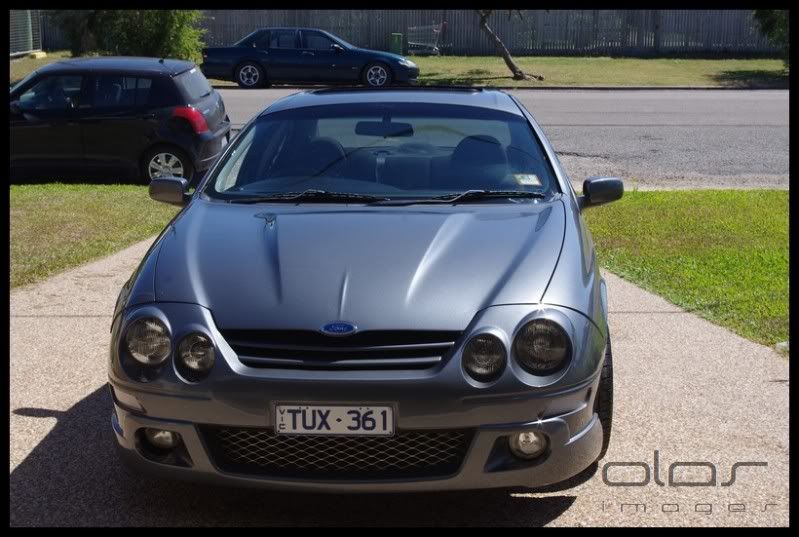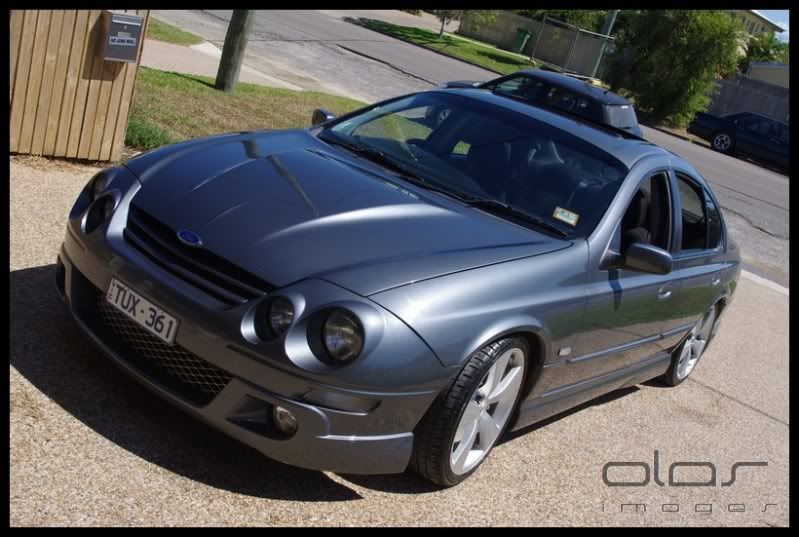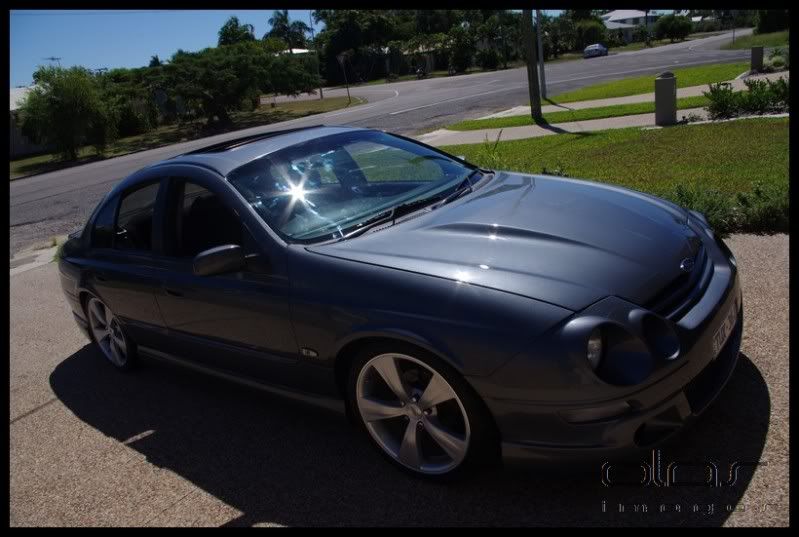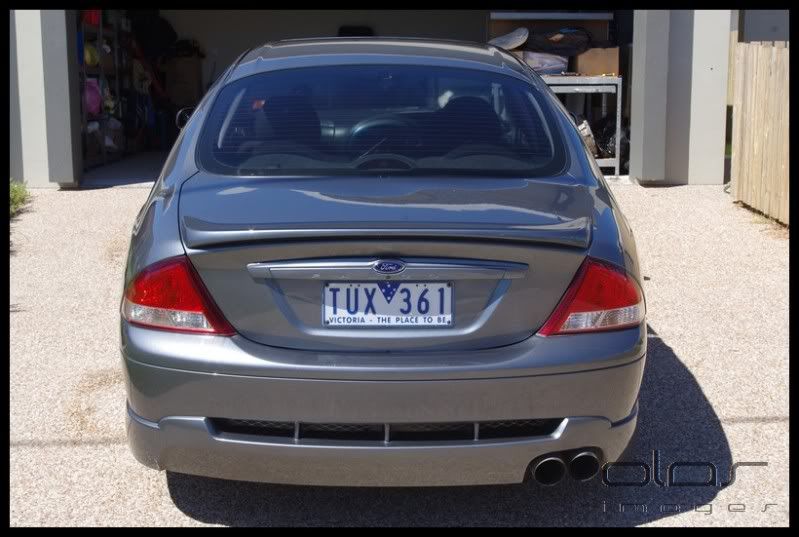 I havent't managed to get a good photo of the interior yet, but it is immaculate. You'd never know it's 10 years old.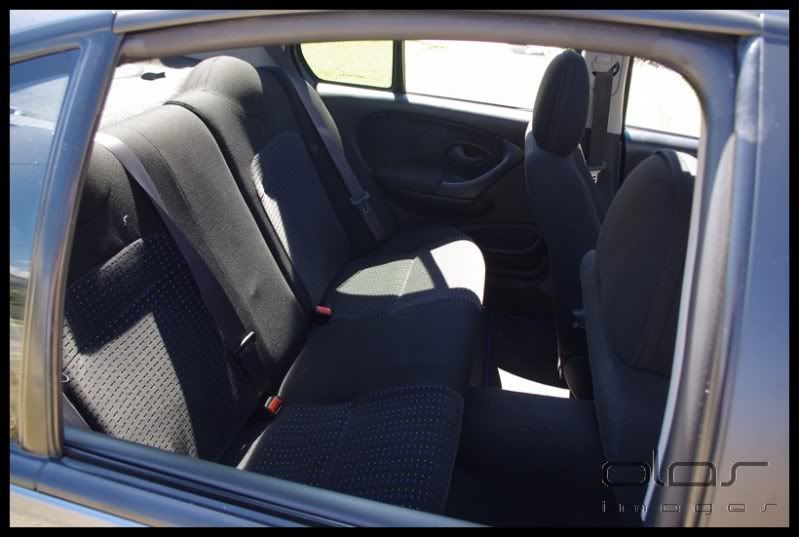 Keen eyes would have noticed a difference in the car between photo A and photo B
A:
B: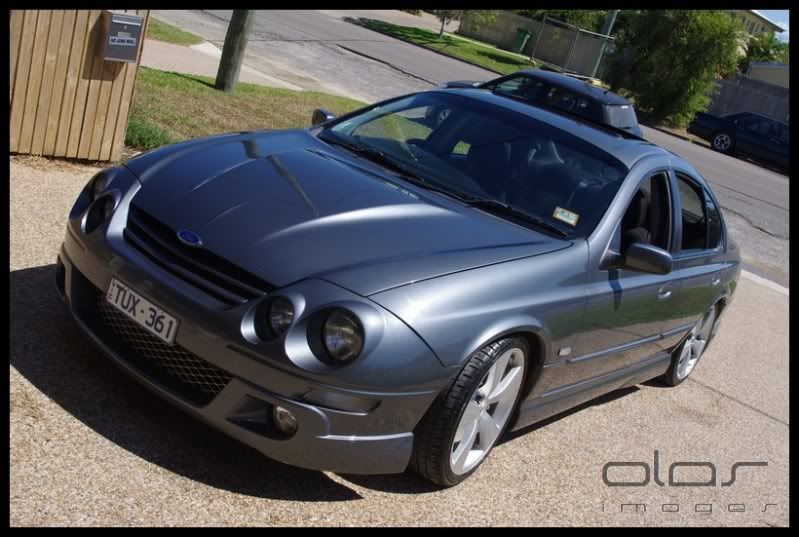 Yes, that's right; sunroof! While I was in Brisbane I got a brand new Hollandia 700 fully electric sunroof fitted by the Webasto fitter; Howard from East Coast Sunroofs. I was pretty nervous about getting a massive hole cut in the roof of my brand new car. Howard picked up on this and did his best to reassure me it would be fine. It was better than fine; it looks amazing. I would say it looks like factory; but I spose in a way it is. If you bought your new car in Brisbane and optioned a sunroof; Howard would be the guy who does it for you. I highly recommend his work. And it all only took about 6 or 7 hours from start to finish.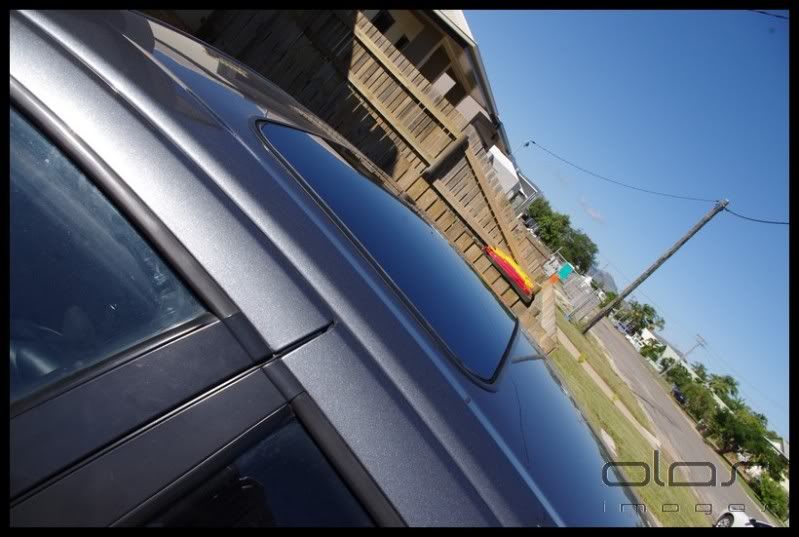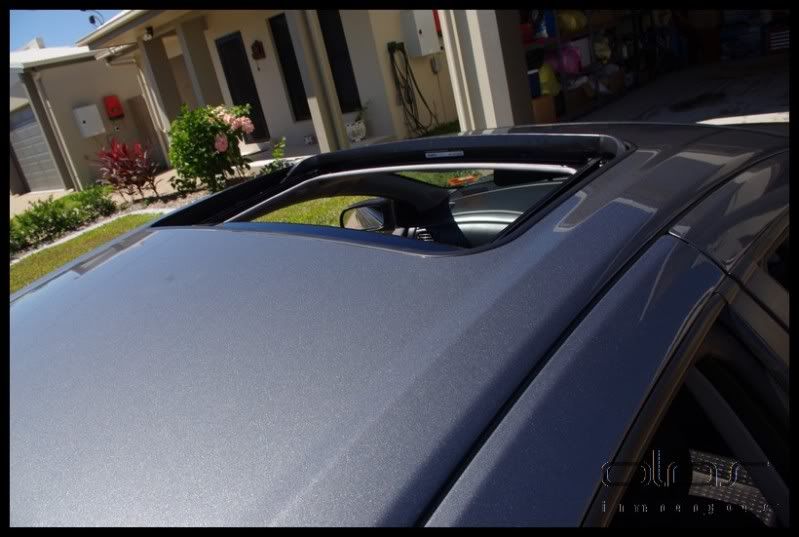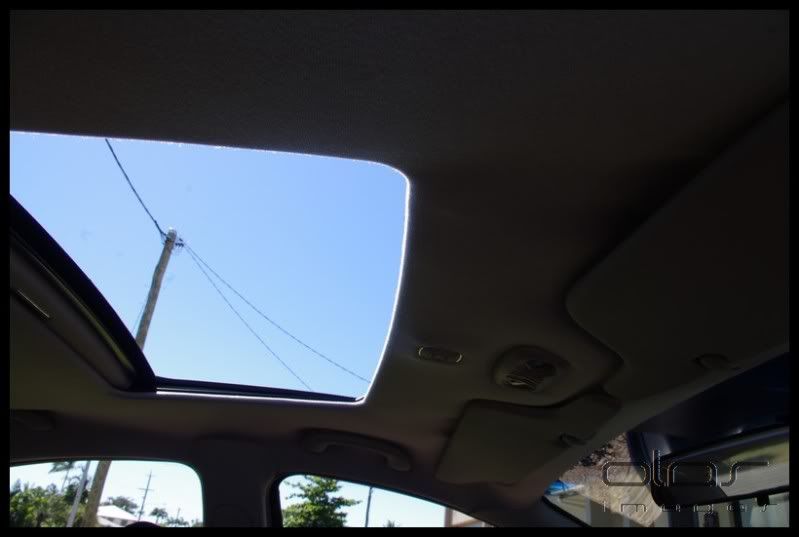 So that's how I've got to this point.
Plans for the future:
Roadworthy and rego in QLD
There is a tiny bit of damage on the rear bumper I want to fix up, so at the same time I'll fit this (see below) to get rid of the fibreglass front bumper before I crack it on my steep driveway or something else equally silly.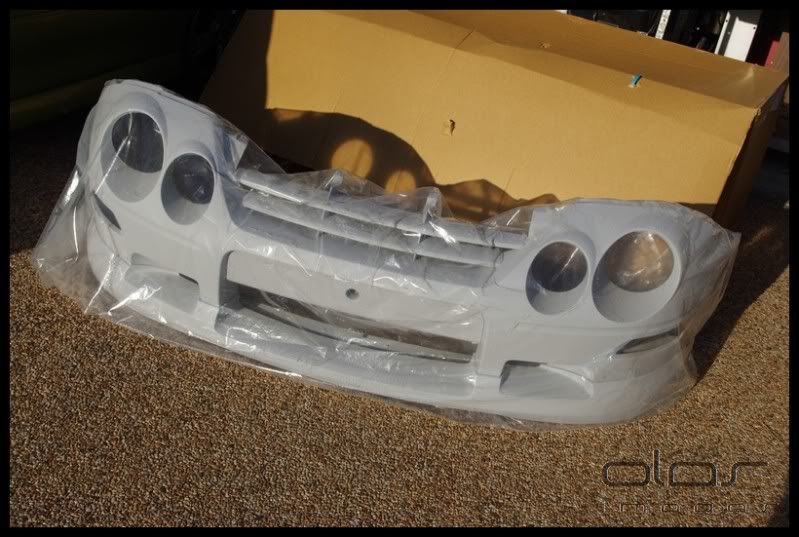 NOS pursuit 250 front bar.
At the same time that I found that, I also found these as NOS.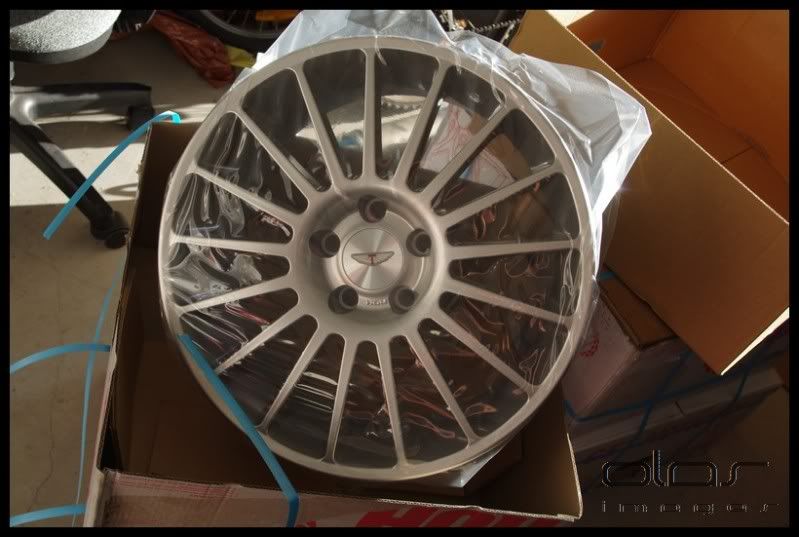 After that comes the big ones: twin turbo motor and 6 speed manual. For those of you who have missed the motor plans I'll copy the specs over from the other thread in a minute.
Then drive the bejesus out of it!
There is only one problem with molesting this car... it's really nice!! Ahh bugger it; that's never stopped me before!!