Hey Guys.
New To this site, just thought i would post up a story of my BA, which is for sale too.
I see a fair few familair names (67rce, misk, benj)
I used to own a Twin turbod 347 EB which failed and i scrapped. Being addicted to boost, i hunted for something
easy
to modify.
So i decided on a BA T. It had to be 6 speed manual and have leather.
So 14 months ago, i picked up this: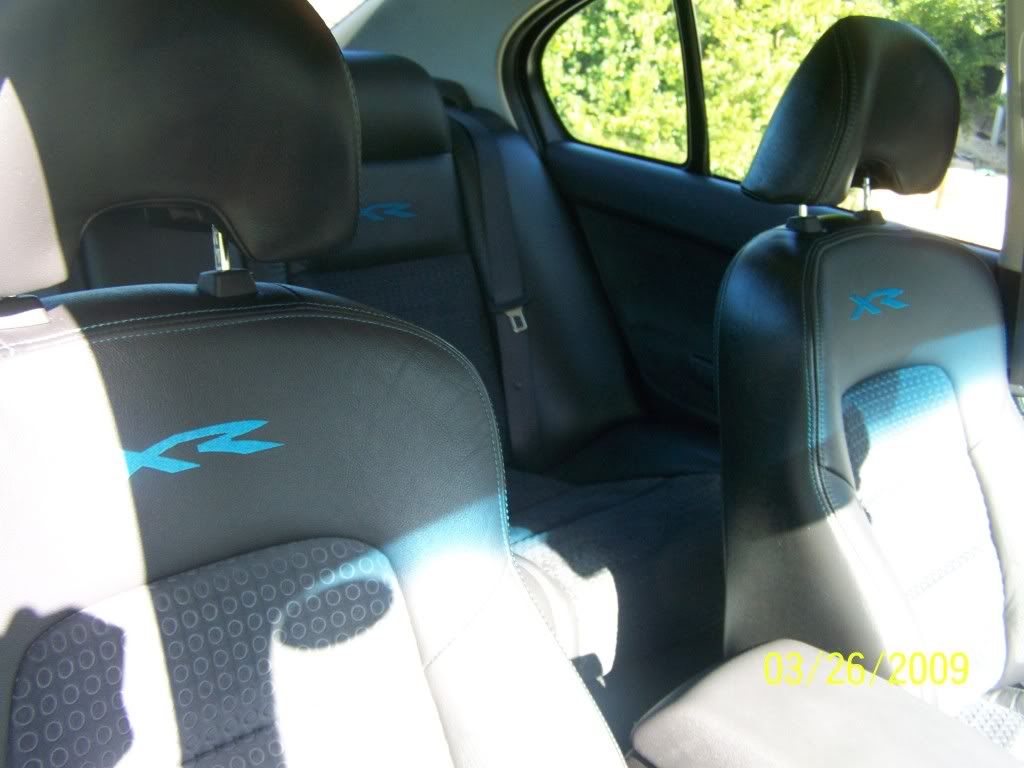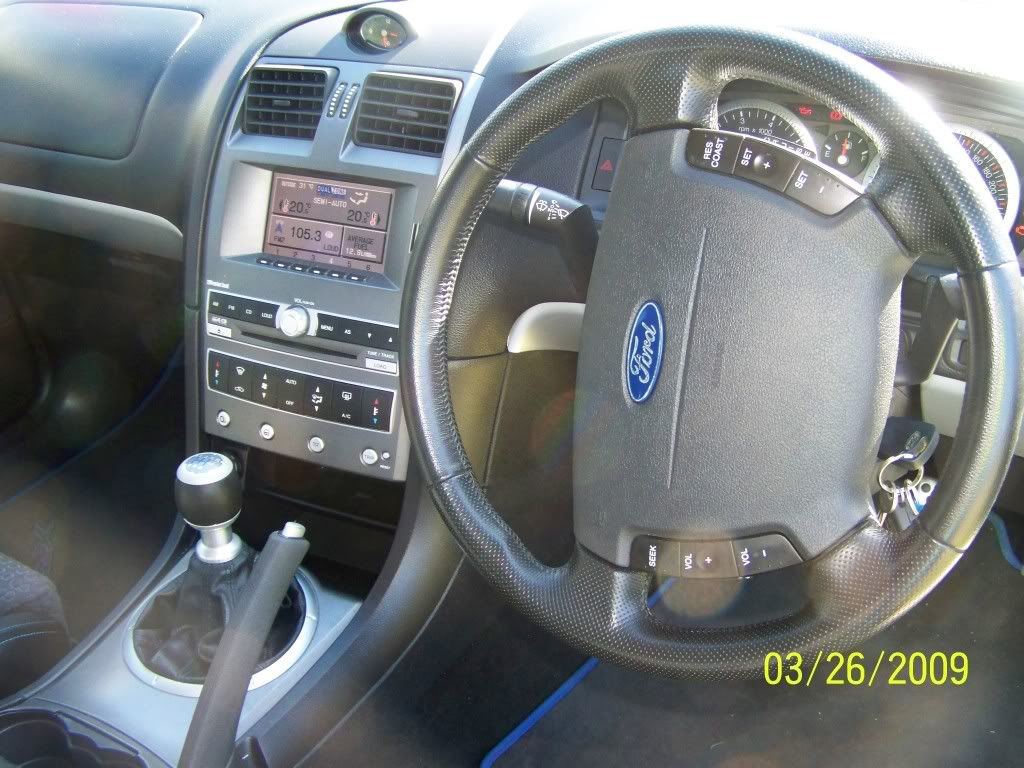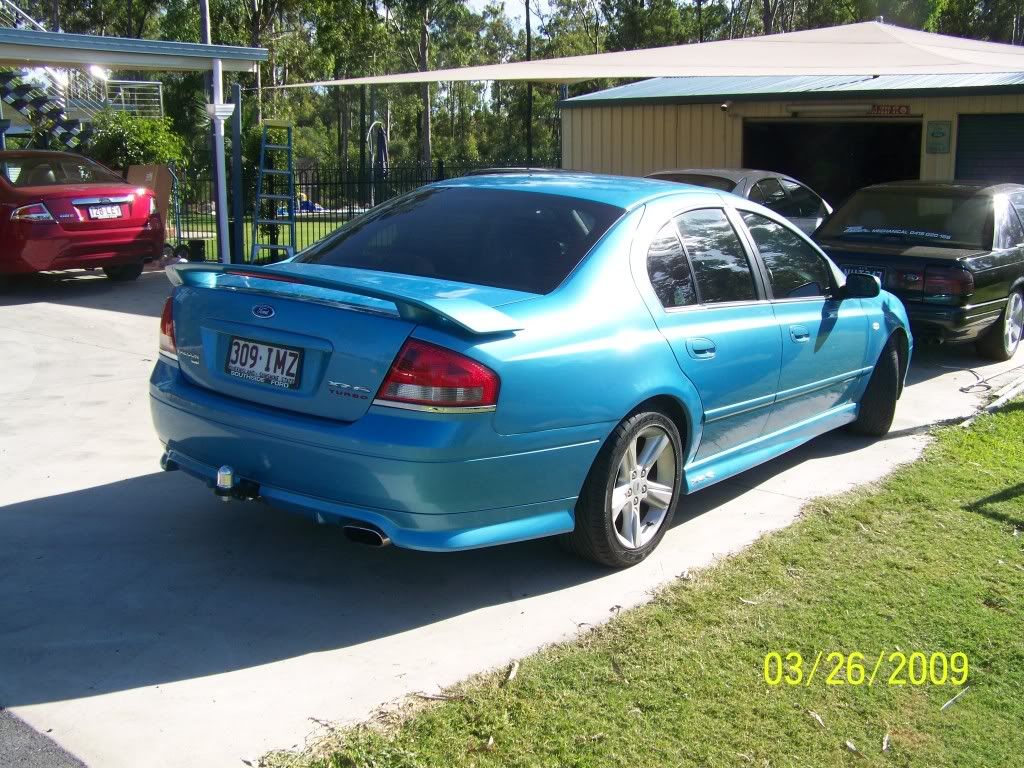 BA MKII XR6T, 6 Speed, Dual climate control, Sports leather, premium sound.
95000kms, totally stock. But had a problem, under boost it missed and went into LHM.
Still under warrenty i took it back several times, they replaced coils, plugs, injector clean.... after they kept f**king me around, i hooked it up to a mates snanning tool and found "wastegate fault" (overboosting) the actuator was faulty and the car was free boosting causing it to lean out something savage
after argueing with the car yard for days that this actuator problem has sure f**k my motor, they didnt even care.
After the actuator got fixed, i started enjoying the car. I fitted some 19" XO5 wheels.
9.5" rears with 275s
8.5" fronts with 245s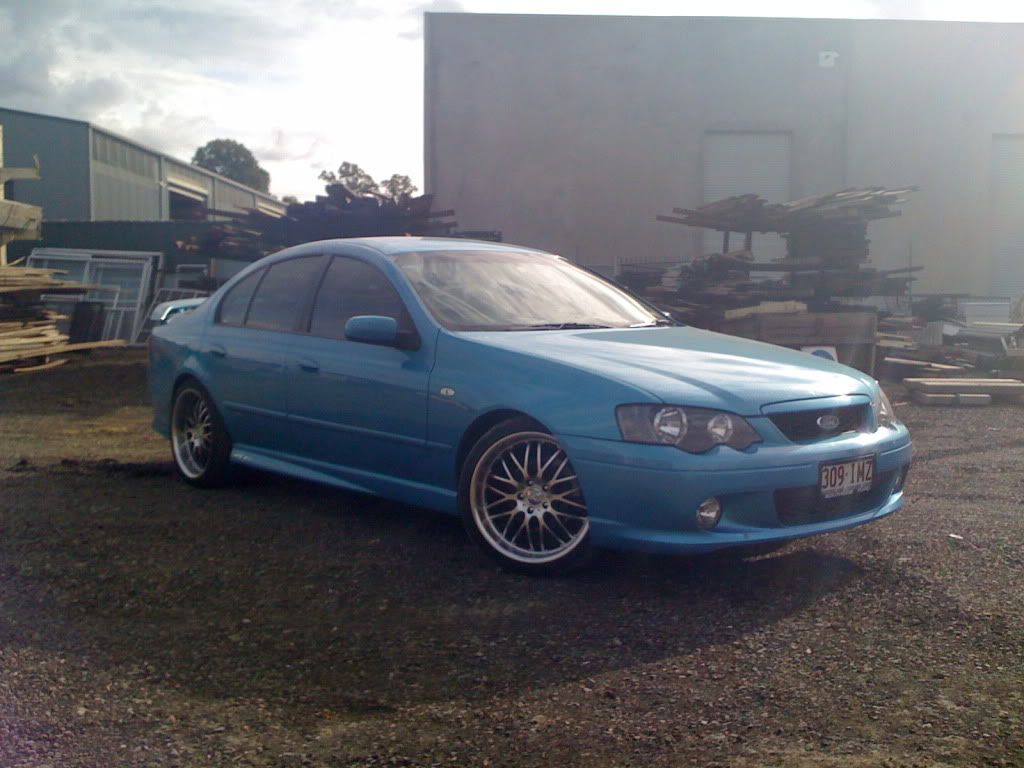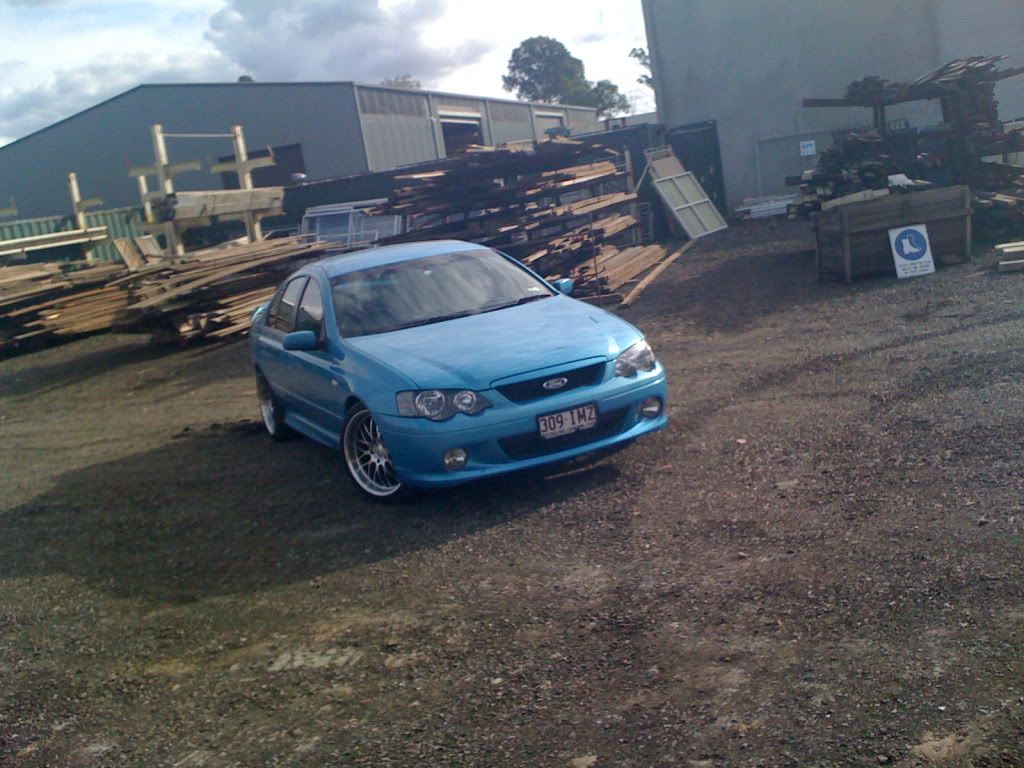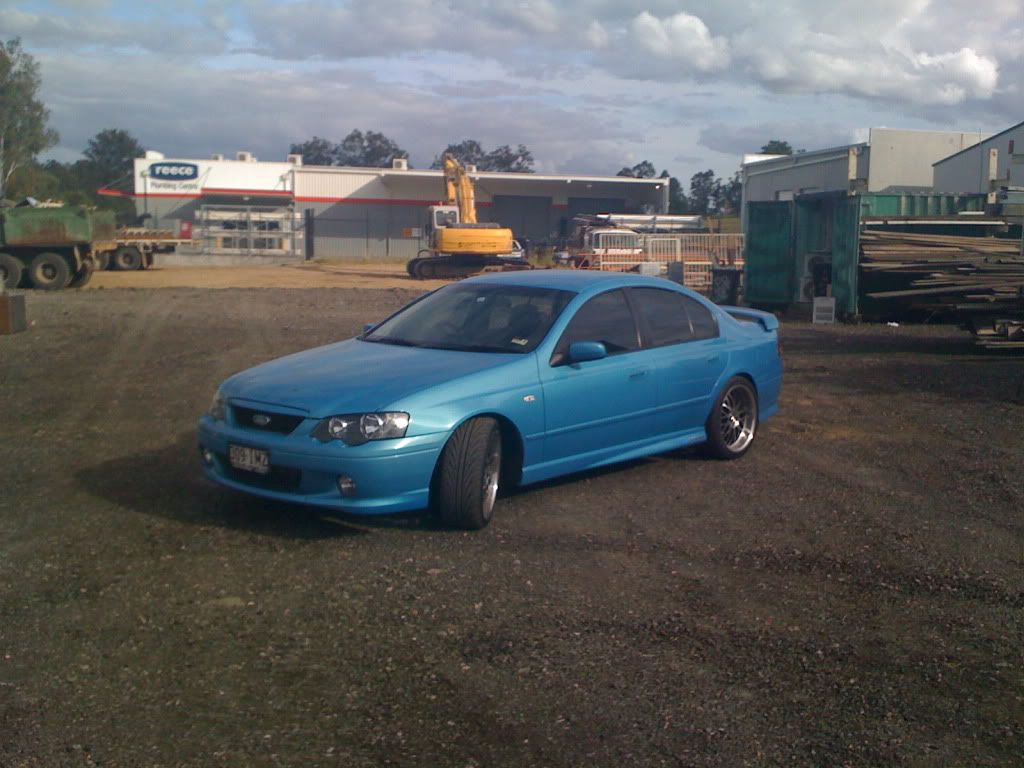 I also got the rear muffler deleted, to stop it sounding like a vacuum.
Couple of weeks later....
Came to a set of lights, my lane was ending, light goes green so i took off, got to about 3500 in first on about half throttle... all of a suddon BANG BANG CHICKA BANG F****N BANG!!! oil sprayed over the windscreen, smoke starts pissing out everywhere, grinding noises, so i pulled over, popped the bonnet, it was on fire, smoke everywhere oil F****N EVERYWHERE. Looked under the car to notice a nice whole in my sump thats bigger then my rims.
walked up the street and picked up bits like this....
For those who dont know, thats the top of the rod that connects to the piston, it connects to the gudgeon pin, also found bits of piston, bits of rings, bits of sump and bits of oil... well alot of oil.
This defently almost killed me. After it blew up i knew why it happened. So i quickly chased up the car yard thinking they would say "yep no worries" but instead i heard "get f****d". That was almost 12 months ago now... court date coming up soon.
So i carried on with the car and starting getting bits for a new motor.
brand spanker BF F6 bottom end i picked up at a decent price from a good friend that works at a dealer.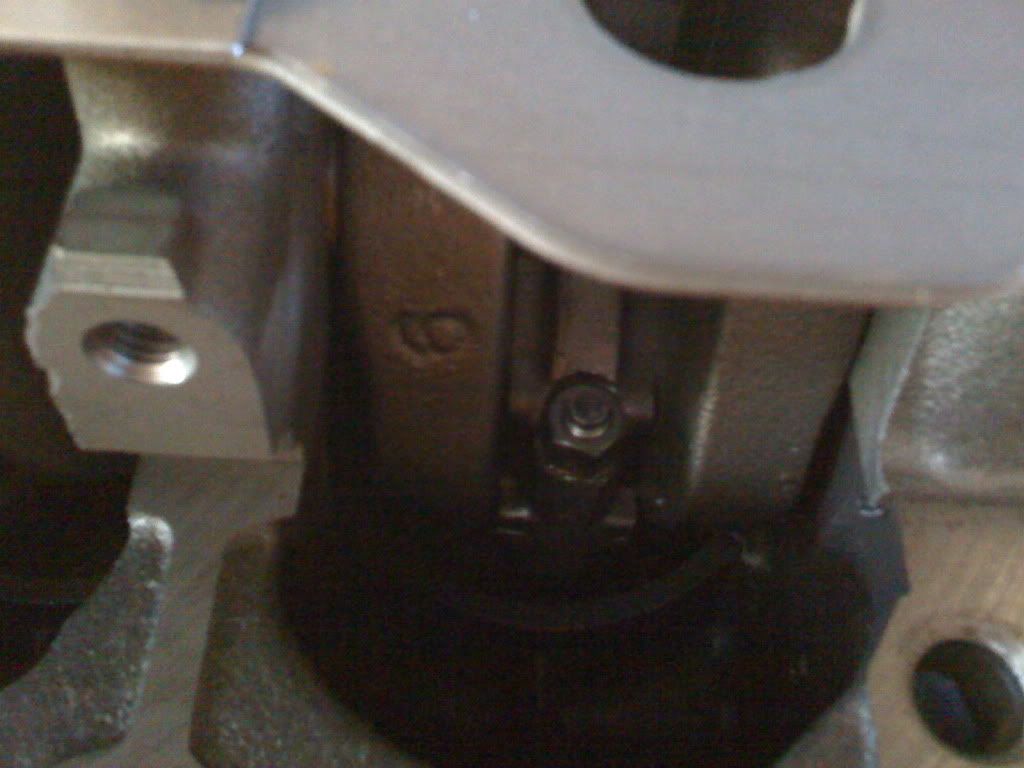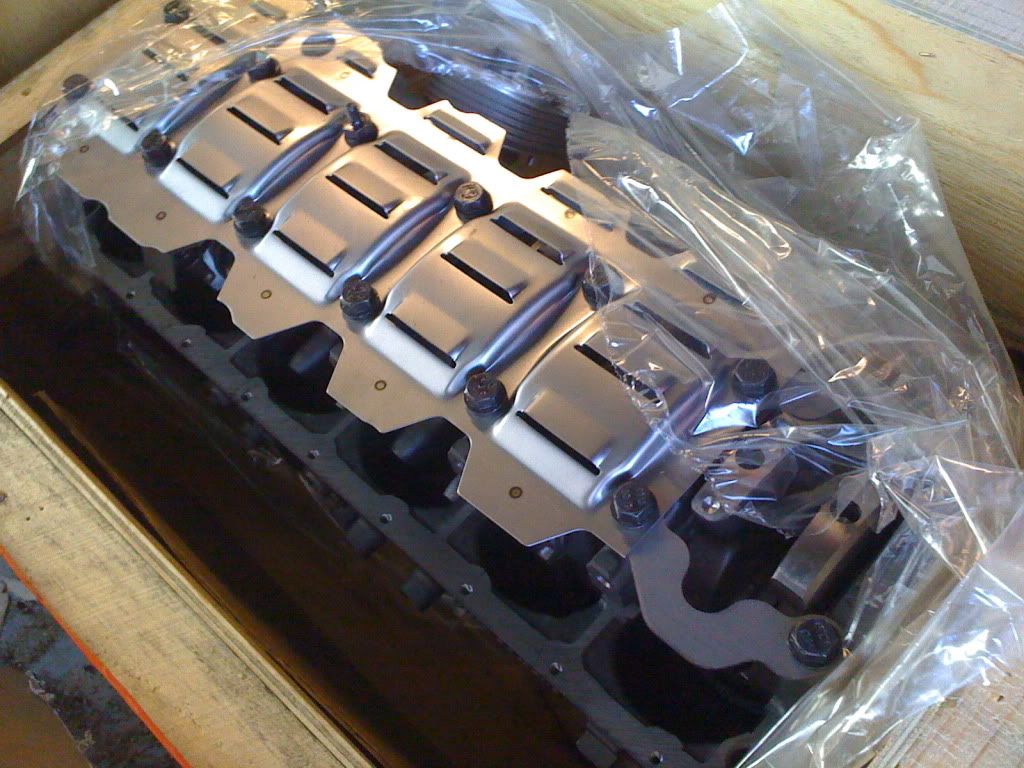 Also because bits of sump, piston and rod got caught in my front brakes and stuffed them big time, i also got these: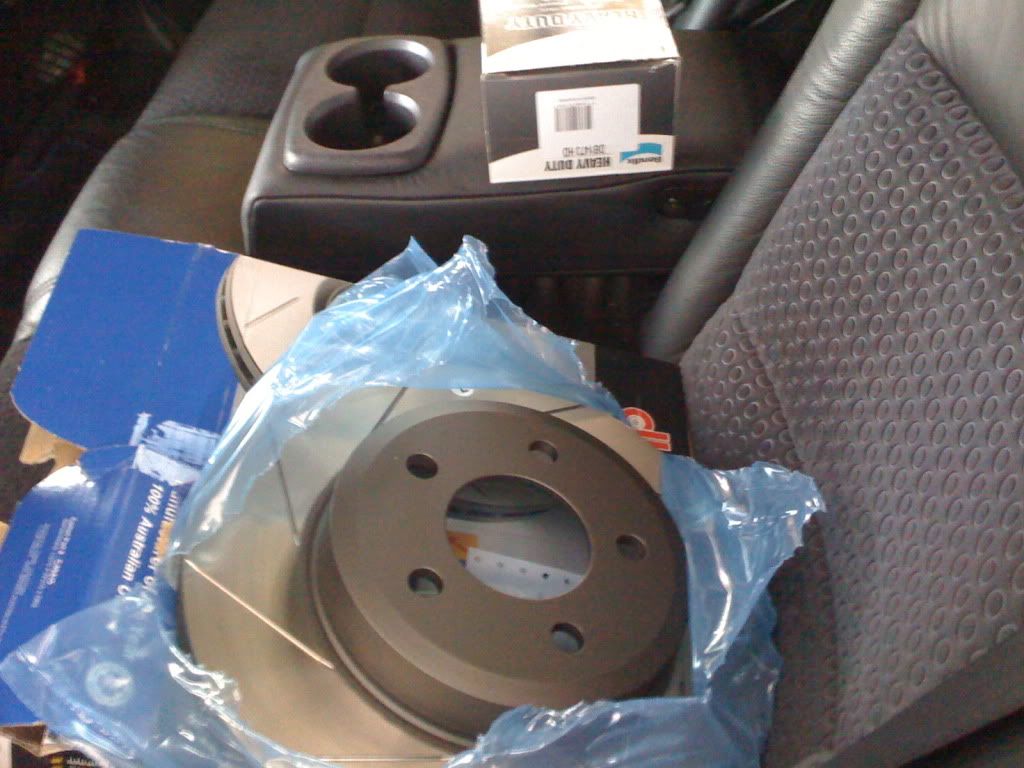 just for a reference, this is the holes in the old motor:
I also got a hold of atomic and got a brand new sump, head stud kit and a 18thou MLS headgasket
I was going to get valve springs (im an idiot) but at the time after just buying the car and having to rebuild the motor, i ran out of money
So i then dropped off the motor to a mate (Als engines in oxley, brisbane) for him to build it.
Turned out the rod wasnt the only problem, the piston hit the head and completly destroyed it. So i picked up another second hand head and had it fully rebuilt. The head also had some chamber work to bring the compression down just a bit more.(as this was a mad rush, sorry i didnt get any photos of the engine build or placing it in the car), in the meantime, a new clutch was fitted (exedy) and new timing chain, balancer and oil pump (again i was planning on going billet oil pump gears... but couldnt afford it)
After the motor when in, i took it straight to ford to make sure the standard tune was actually still in the computer, which is was.
After doing a few airle trips and rocky trips car was running great. So i picked up a growler airbox and a redback catback twin 2 1/2" system.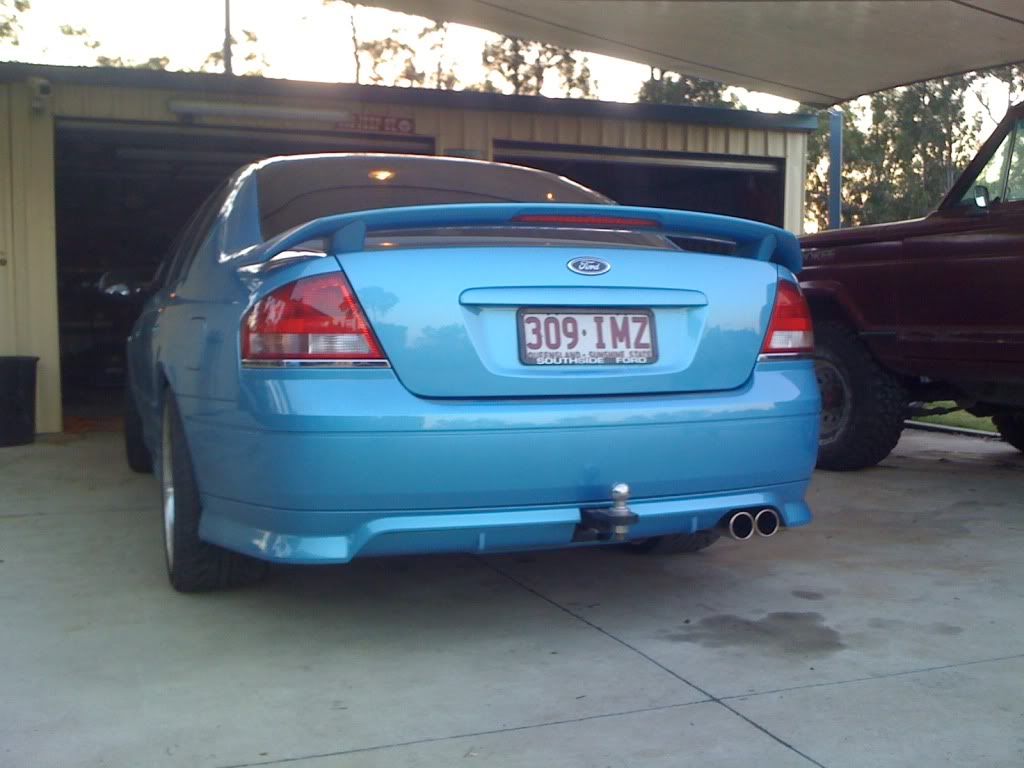 Plans following where always going to be big cooler, dump pipe etc.
So the mods list continues with some gauges...
And the purchase of a 3" dumppipe.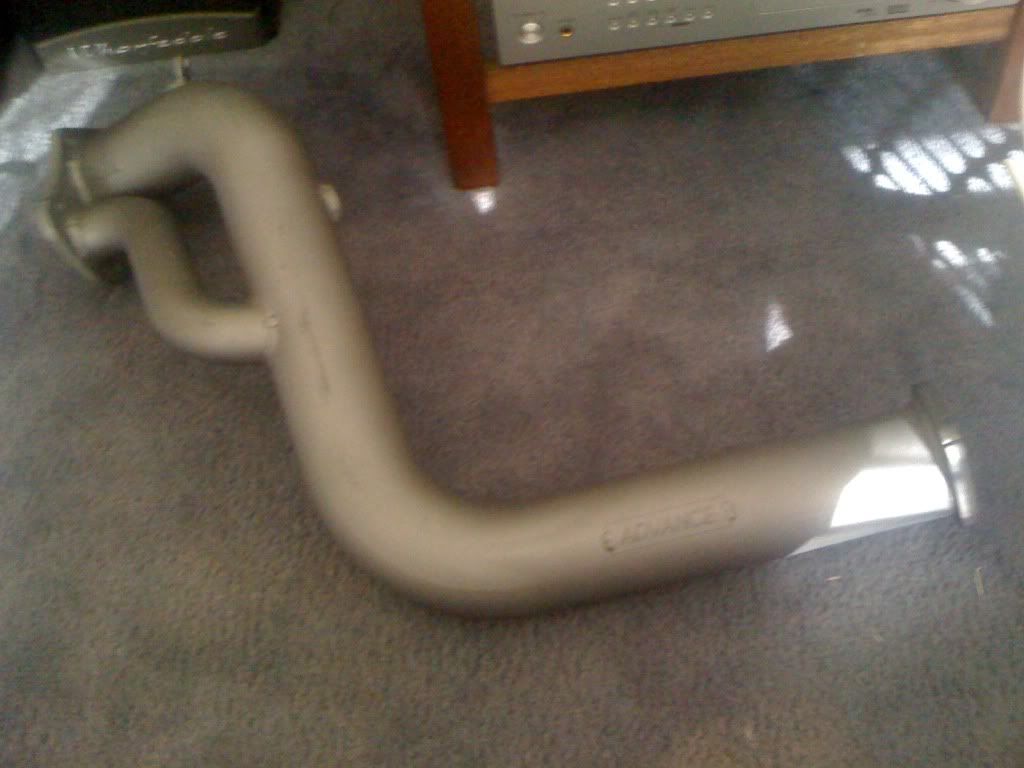 I then picked up an intercooler, its the very first rapid kit he ever brought out, and also a plazmaman under headlight CAI.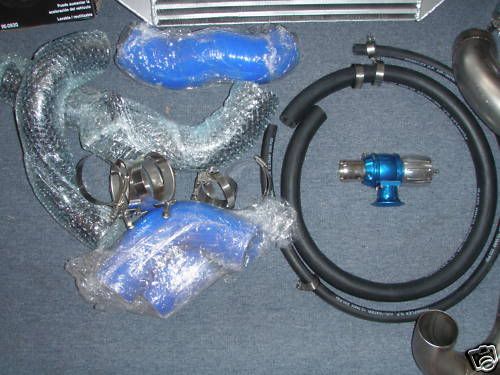 and i fitted it..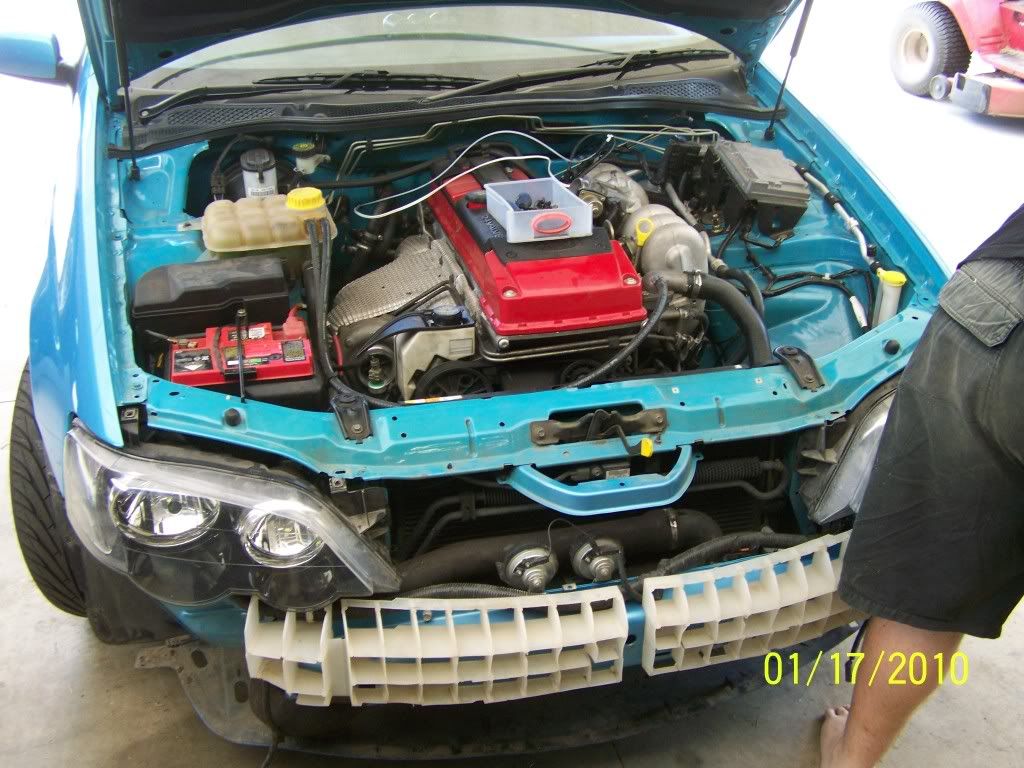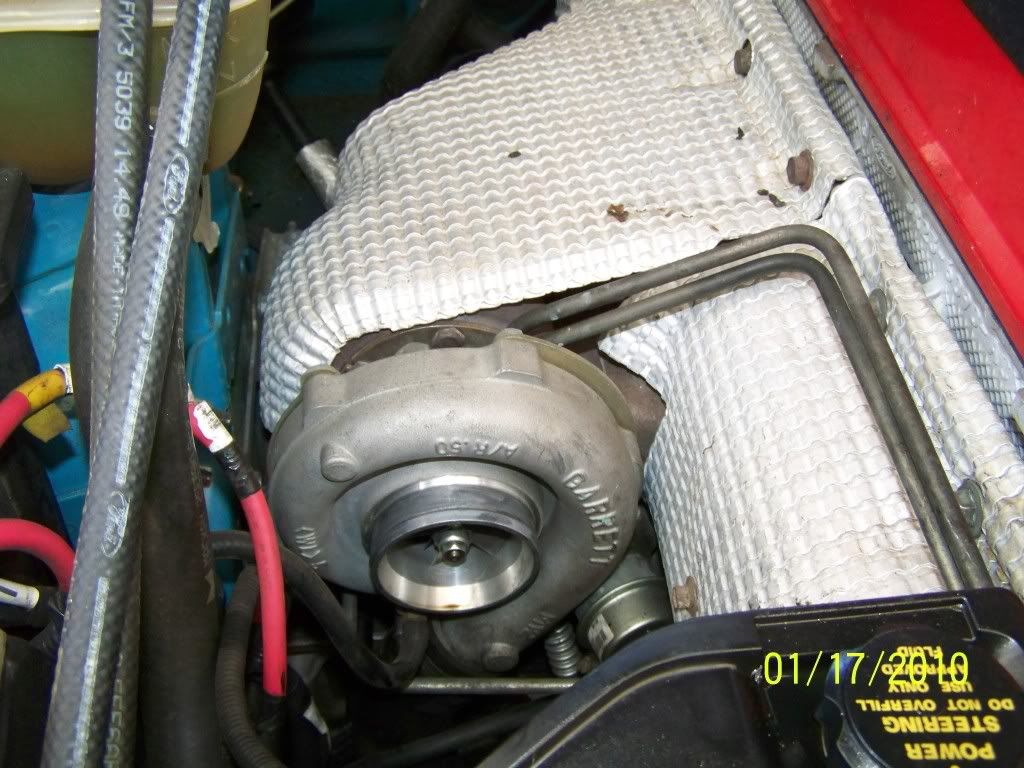 Standard crap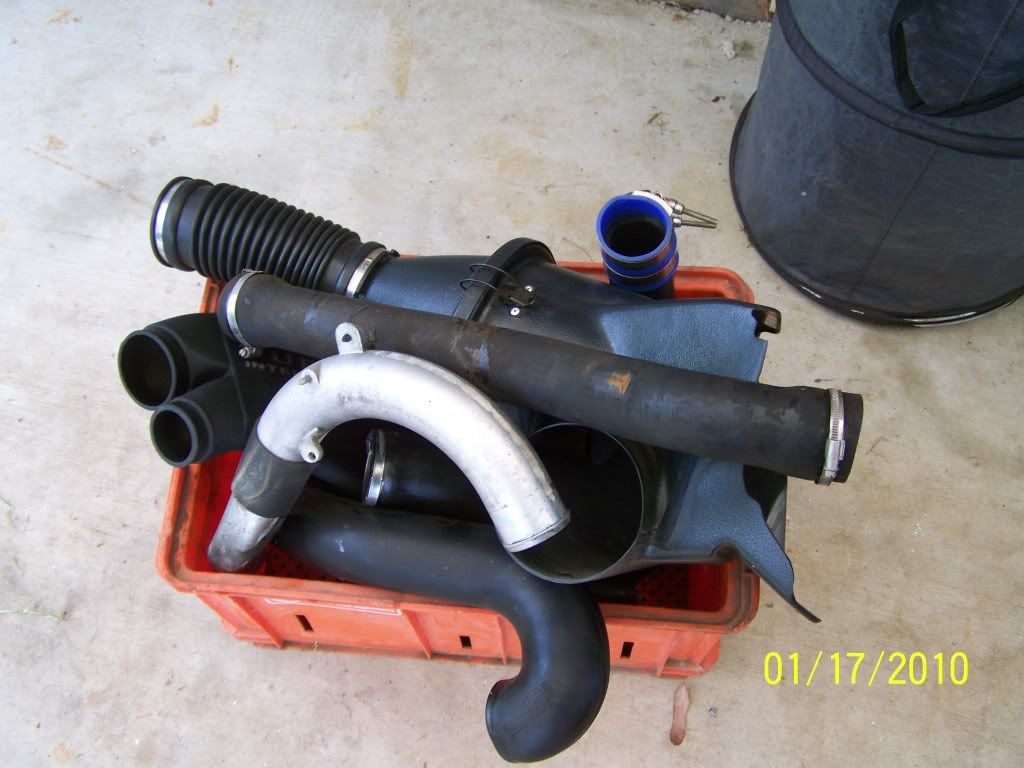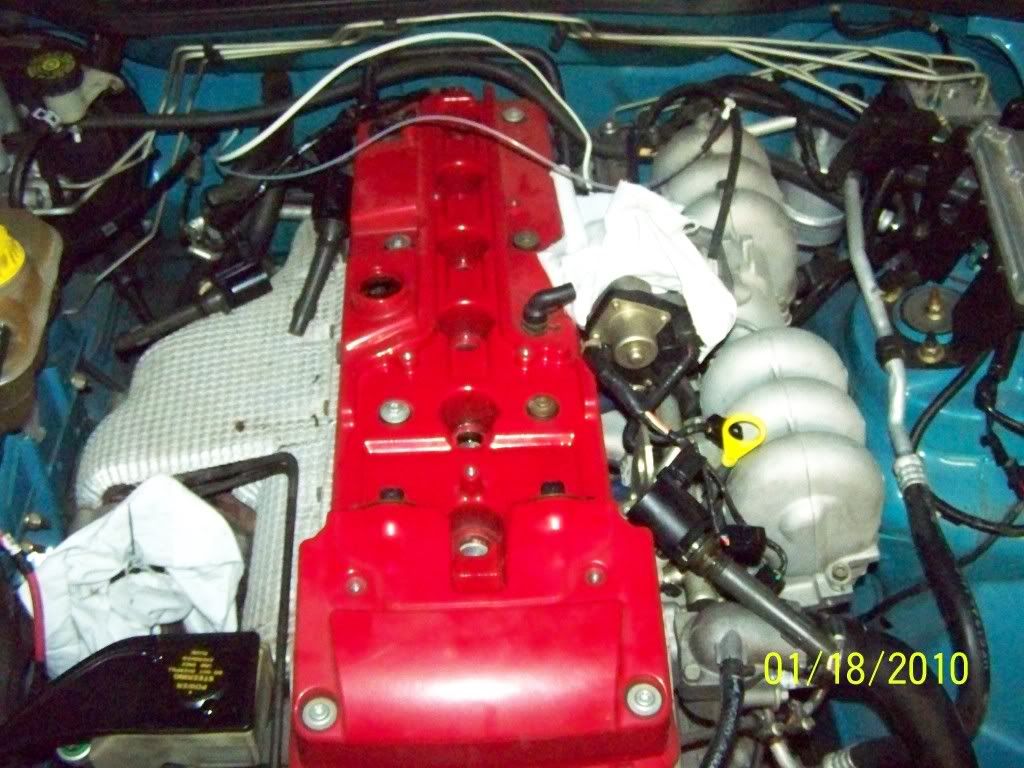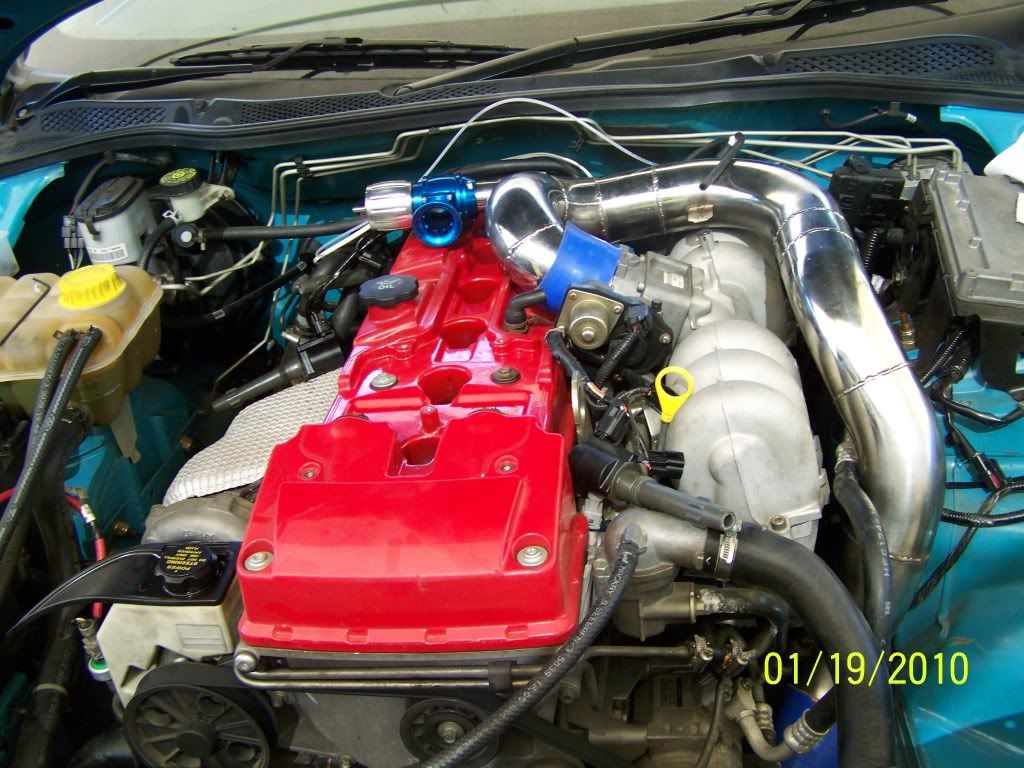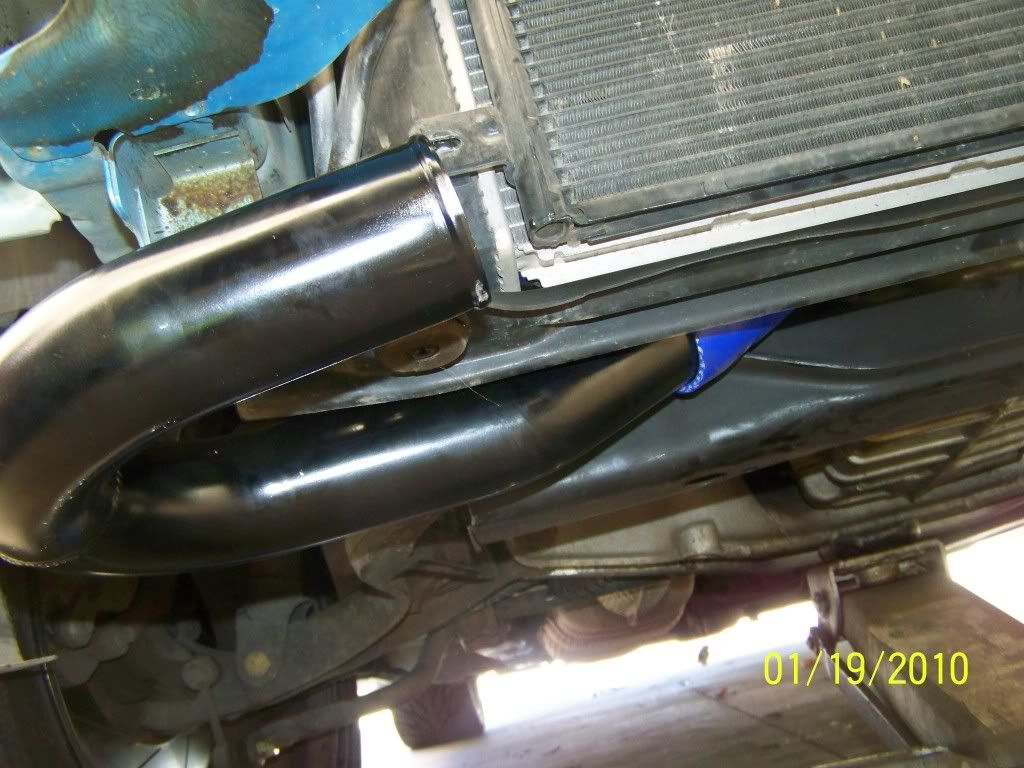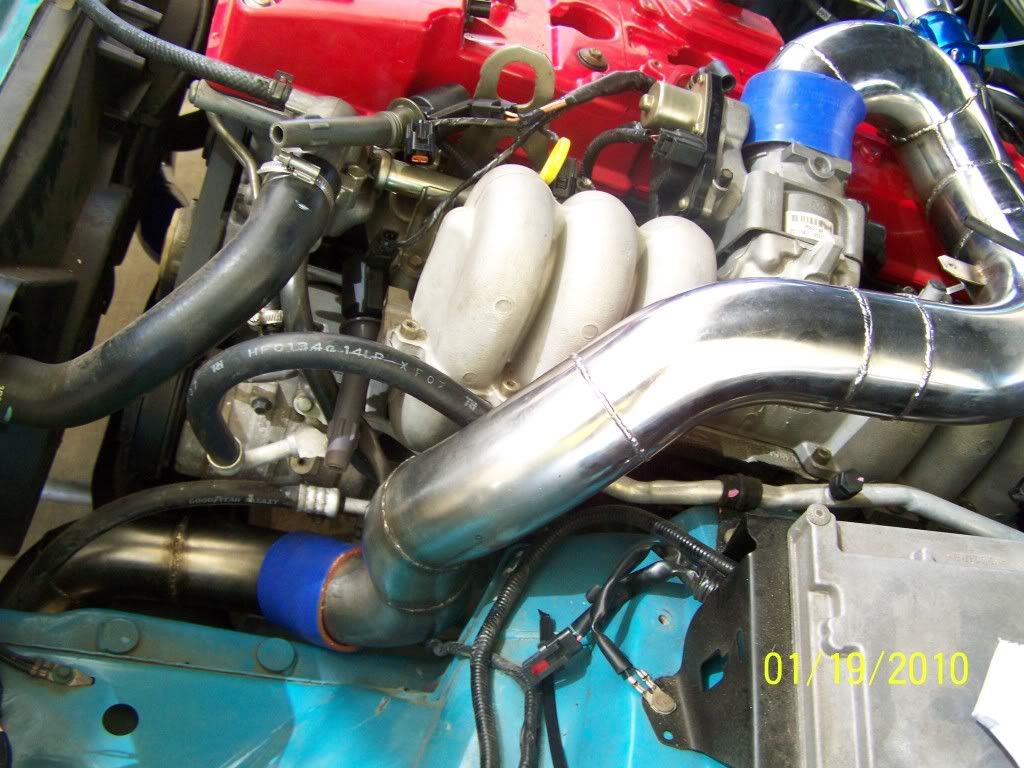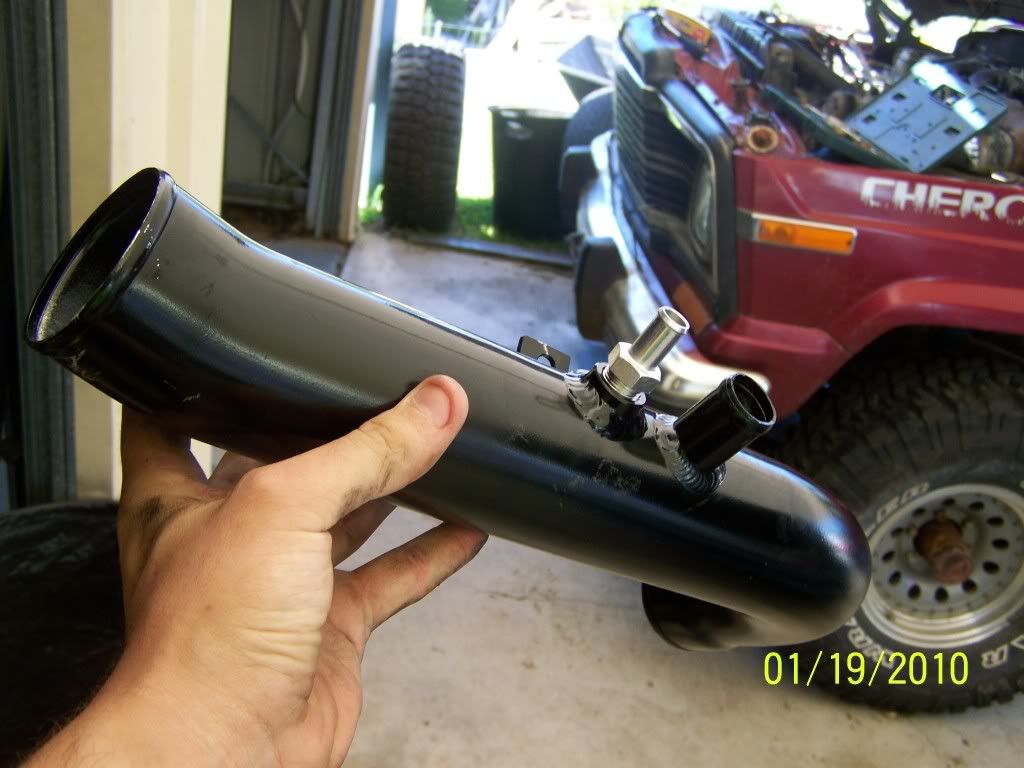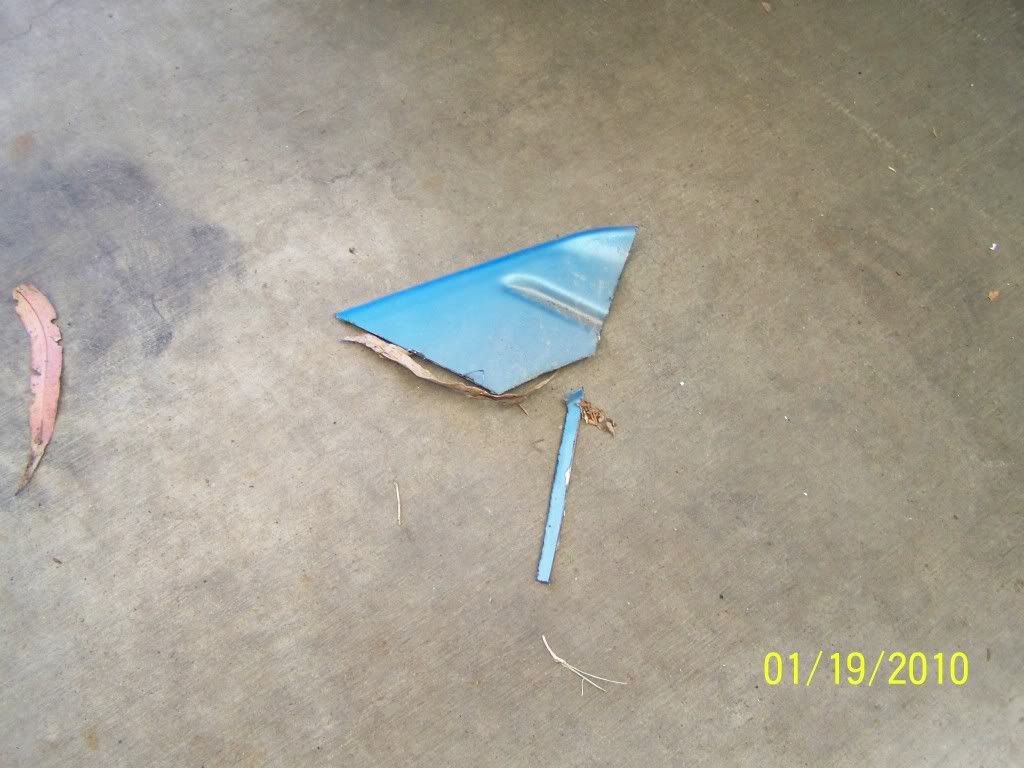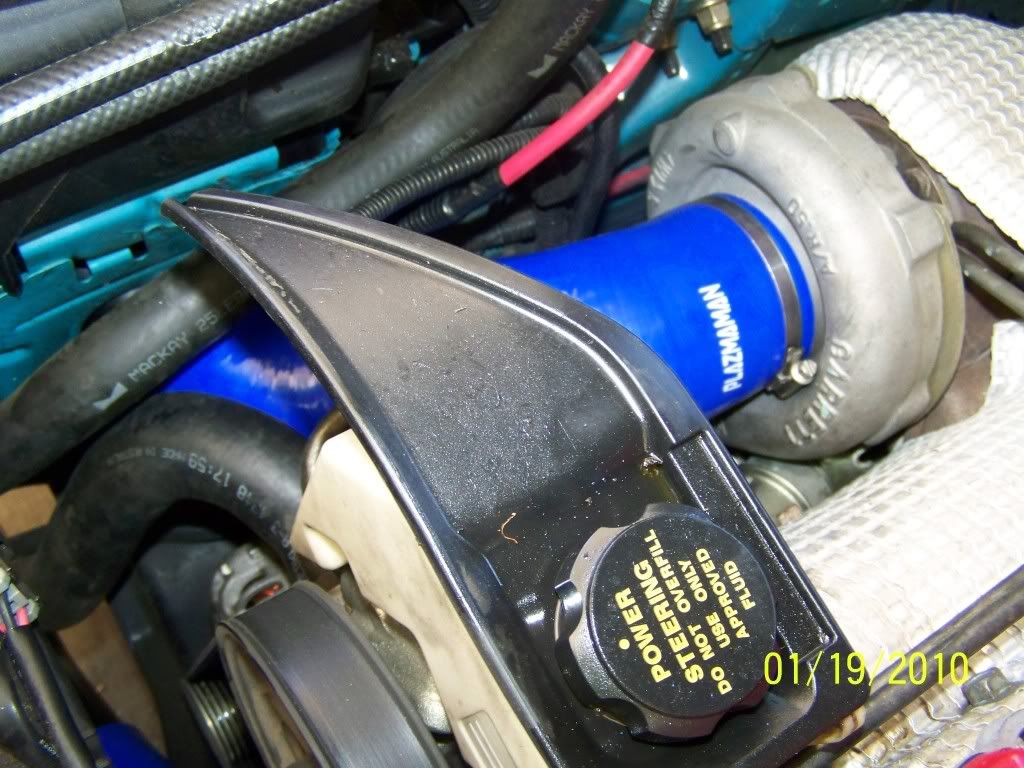 I then scored a set of Herrod SSL rears and SL Front with shortened shocks at a price i couldnt refuse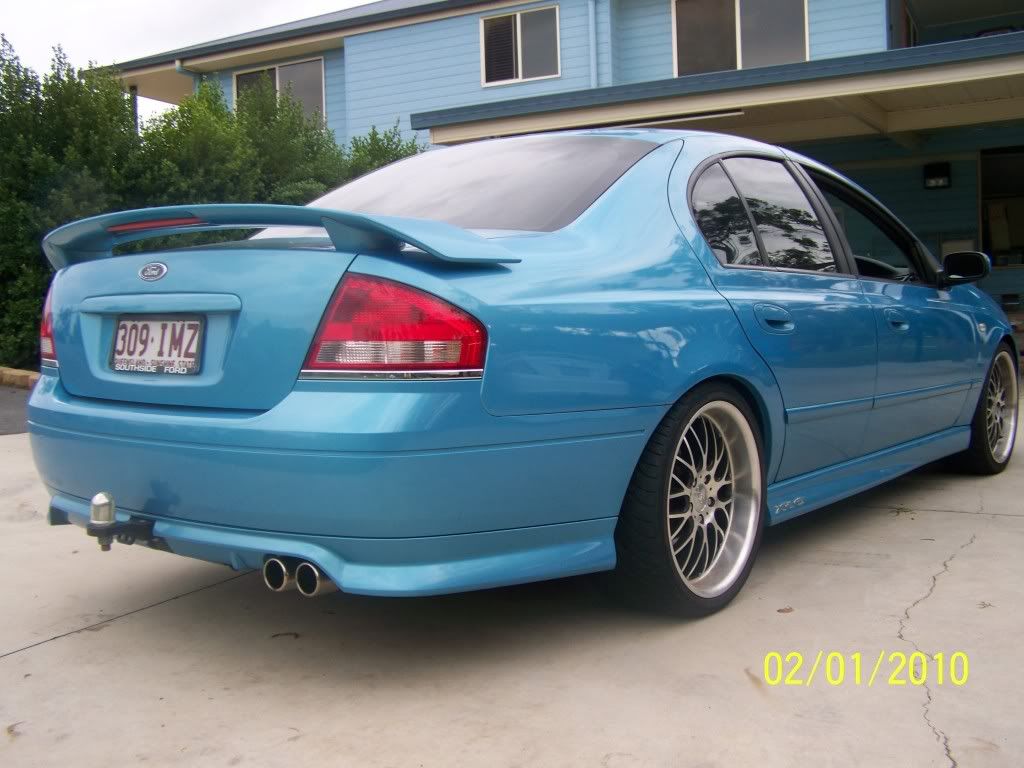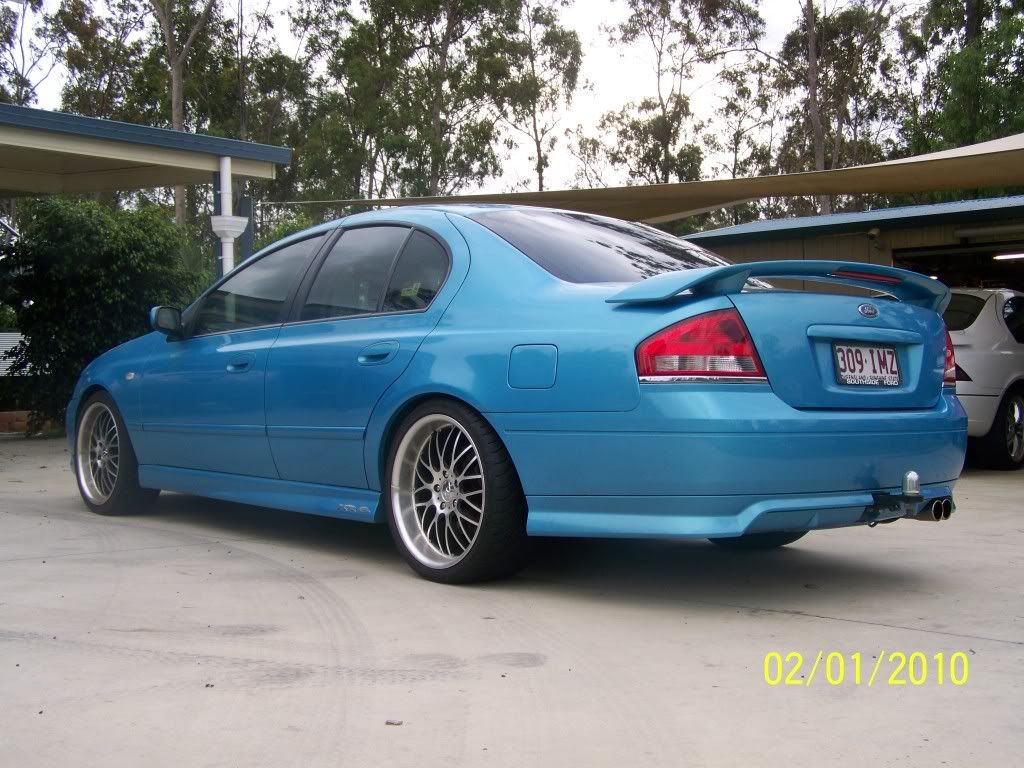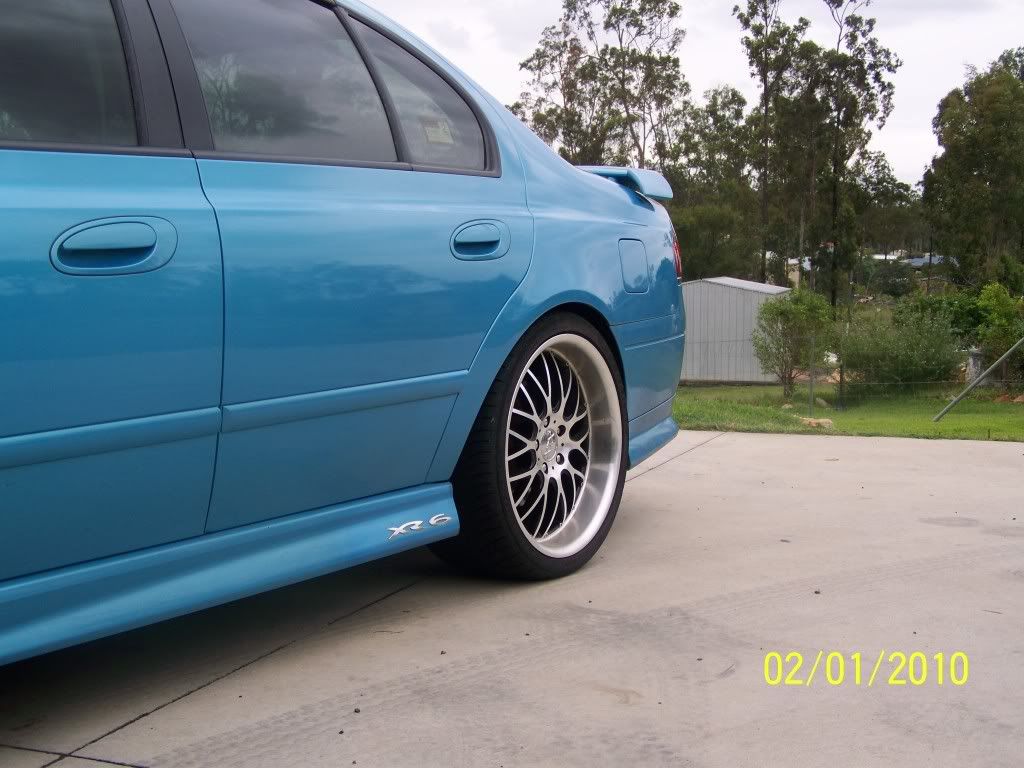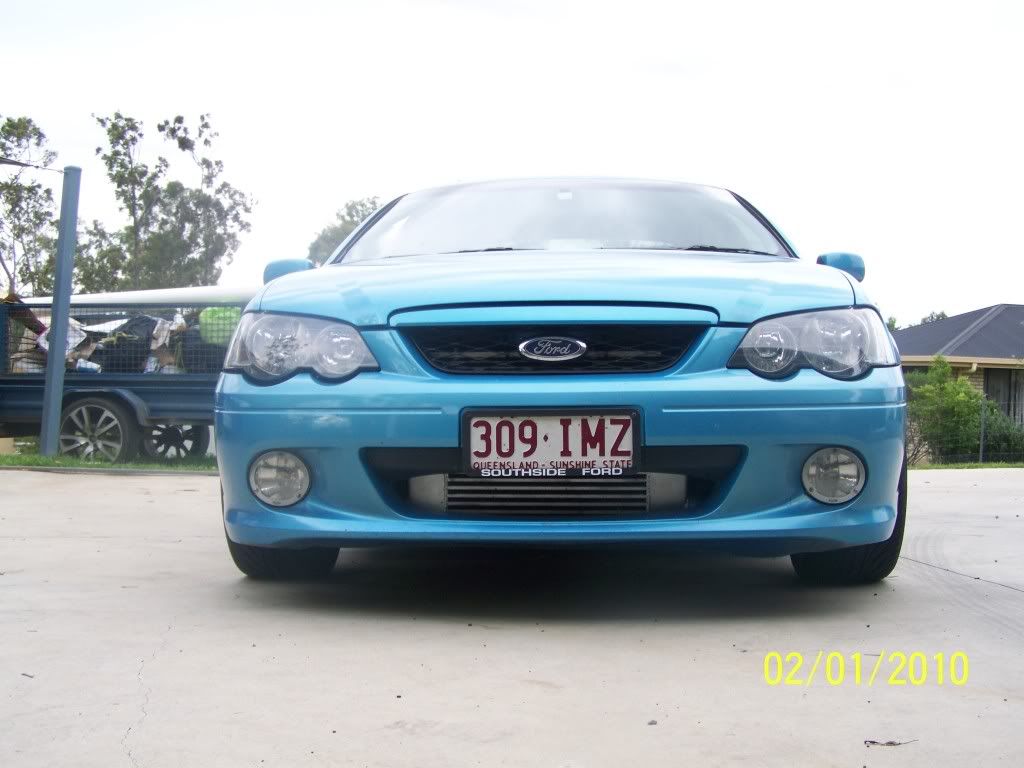 Being SSL in the rear, i thought it would have sat lower. But im really happy with the way it sits and drives.
I then was pressed for time, as i had booked the car into chiptorque for a retune.
I ordered my cat, fitted the dump pipe awaiting for the cat to arrive but it didnt arrive, so we put a removable pipe in for the meantime. (cat is now fitted yes
)
Also fitted a bosch 044 inline: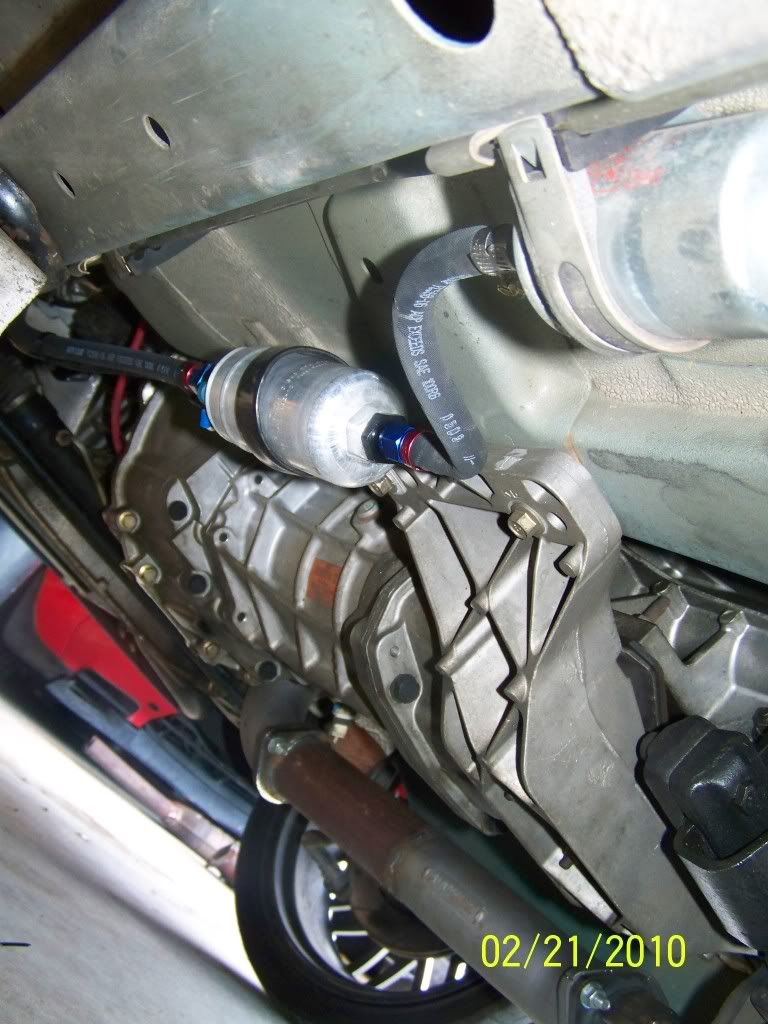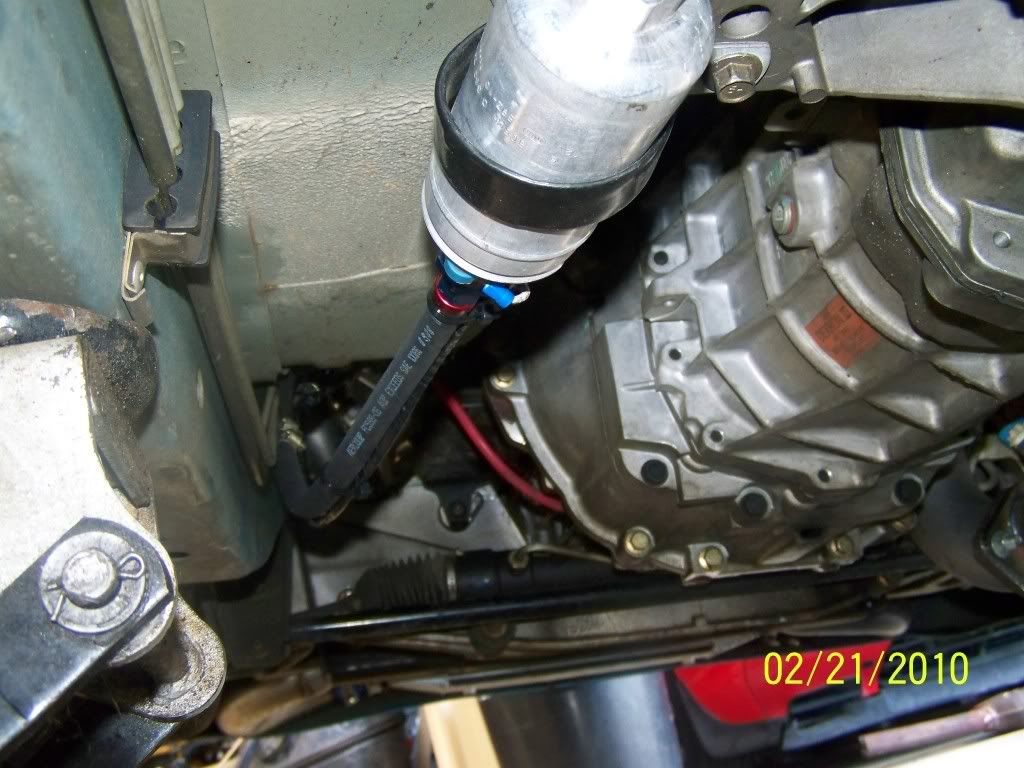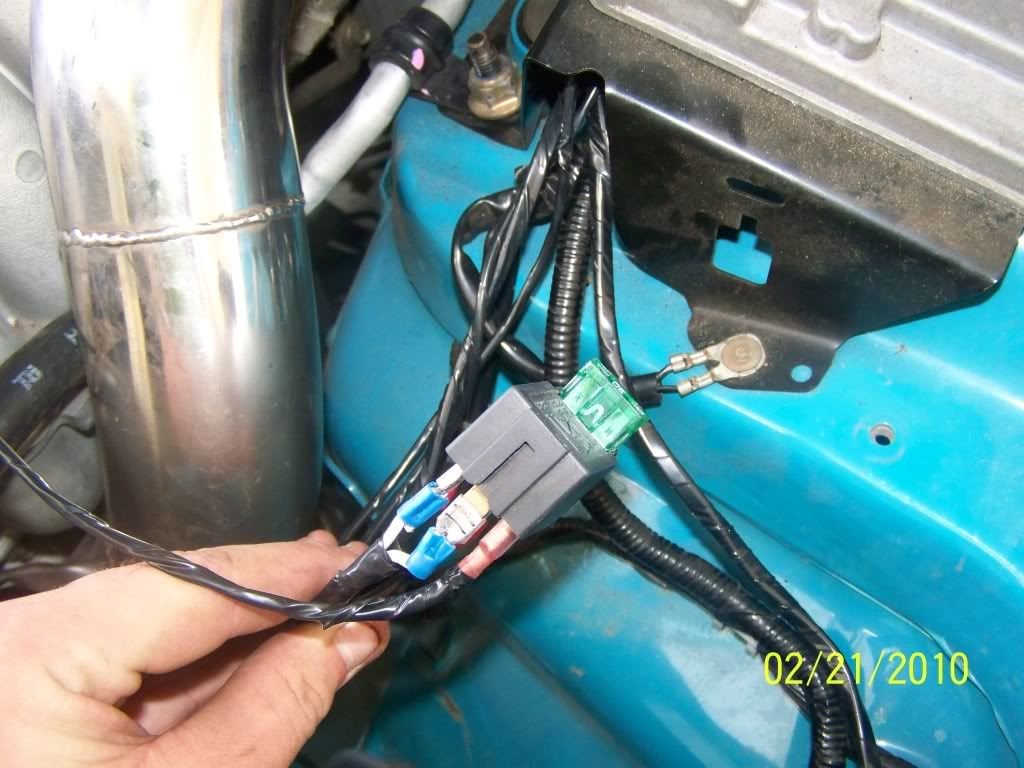 So off for the tune the next day for plans to run 12psi and have 60LB injectors fitted....
....But that didnt go to plan, someone told me that my car had the later model valve springs way back when the motor got done so it should see my desired 12psi.... but no, it had the older version.
So instead of the planned 300+rwkw it could have made, it made 264.8rwkw.
Power and boost.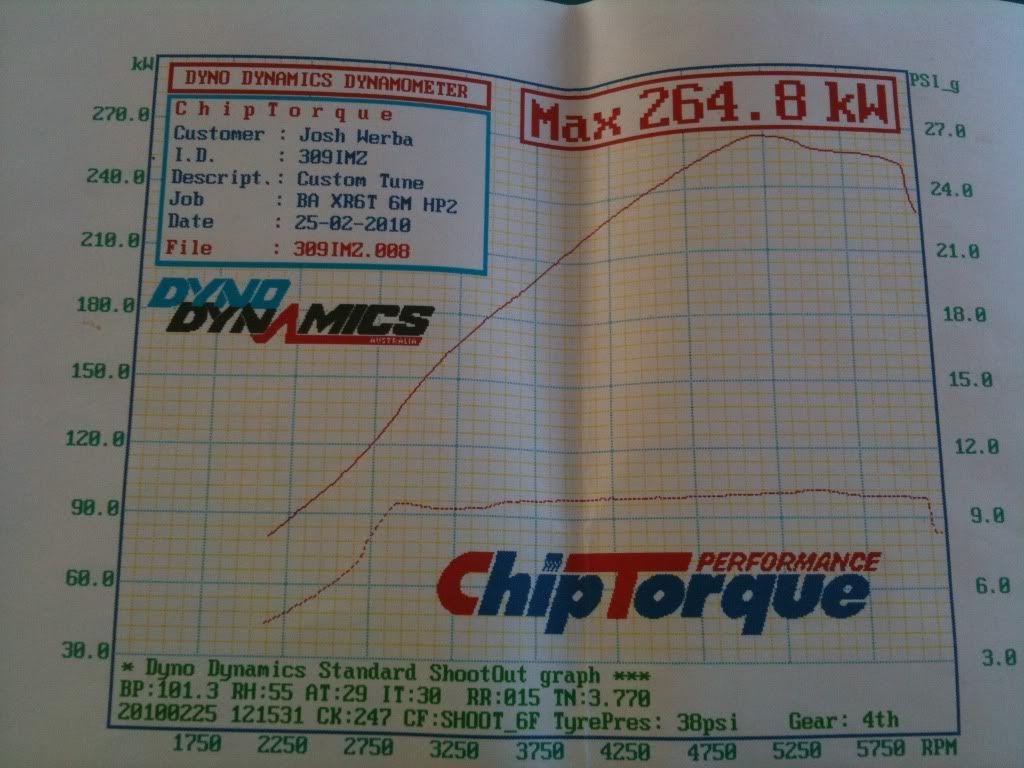 Power and Torque.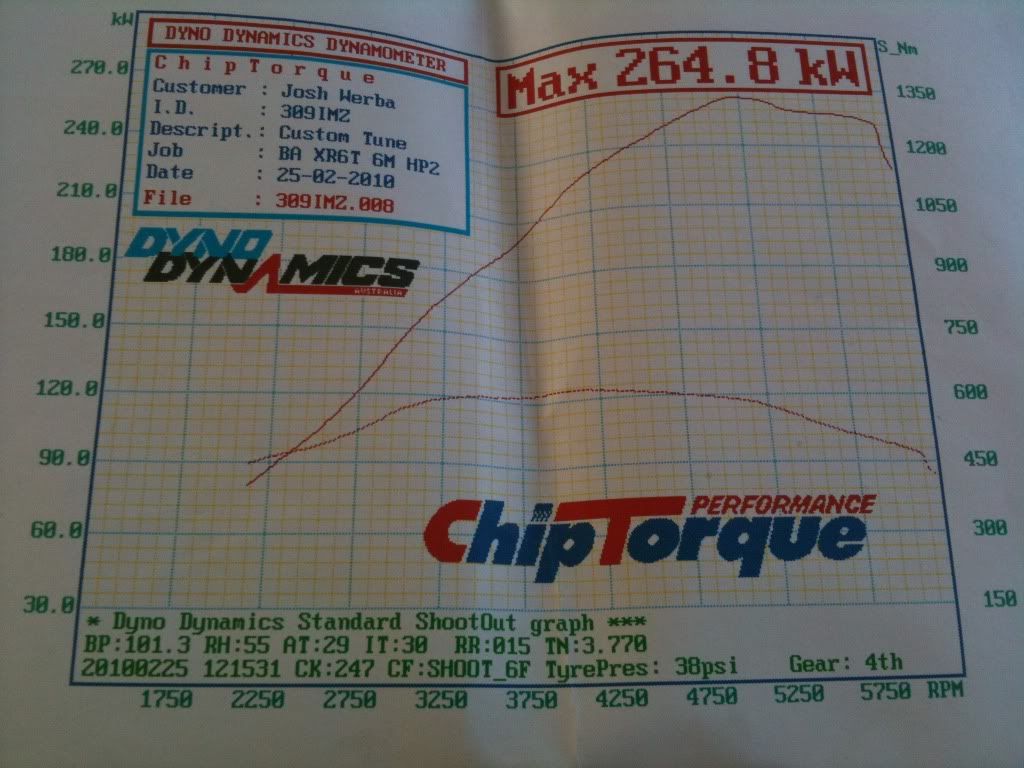 and now just some photos ive taken over the last couple of weeks/months.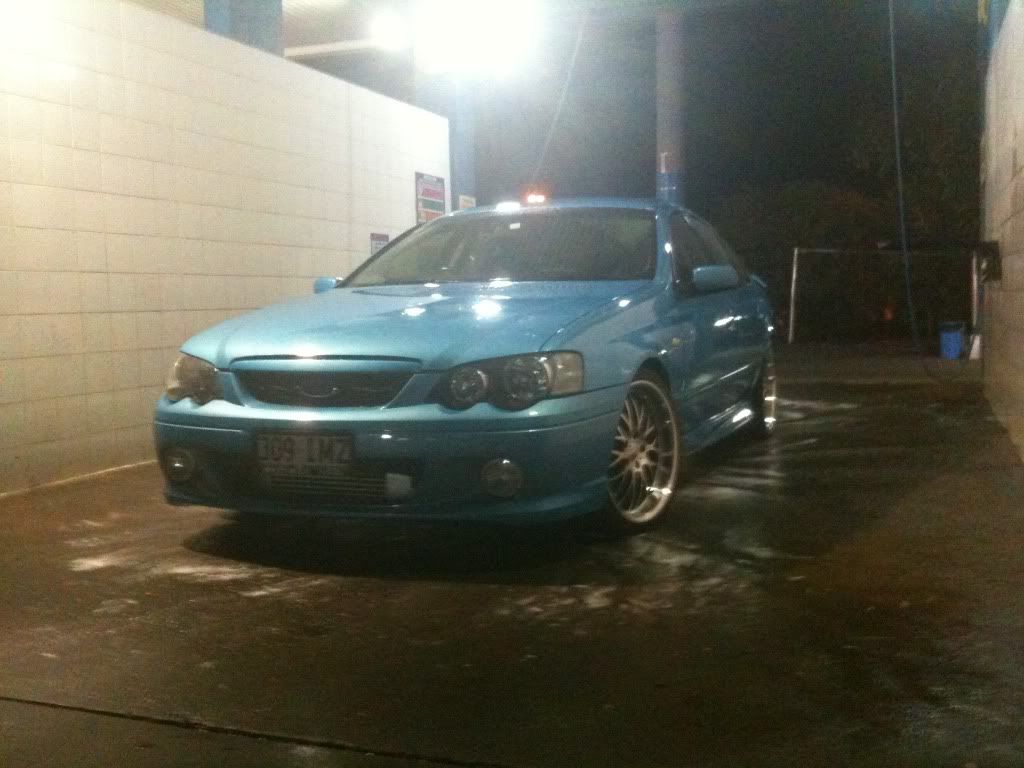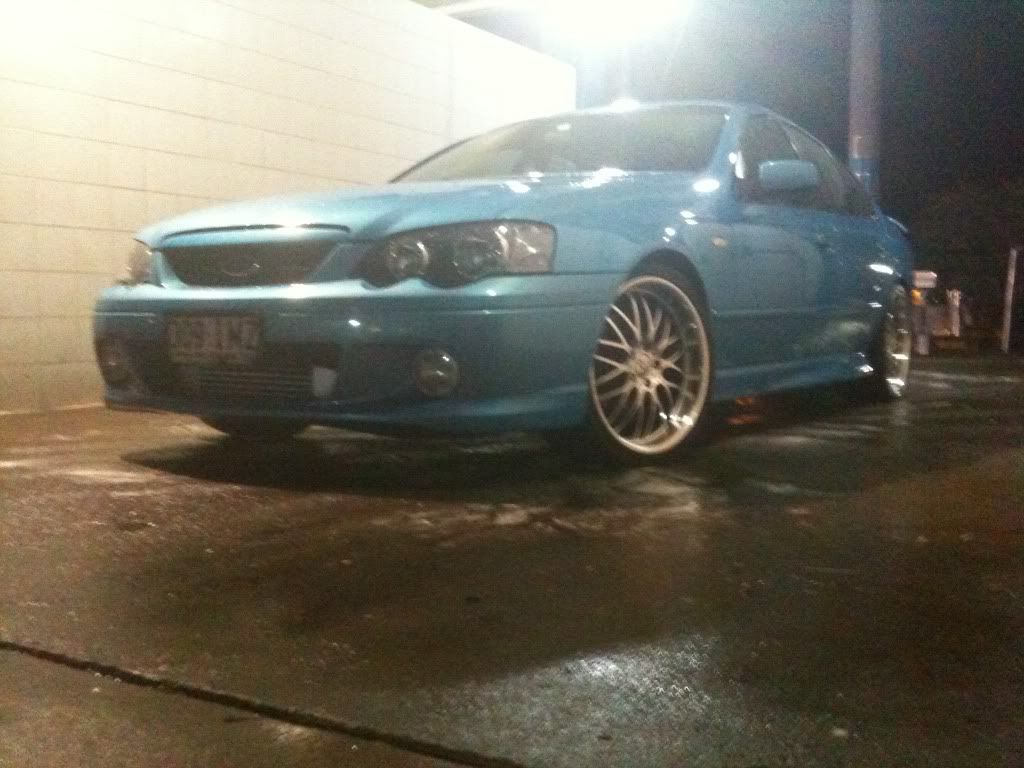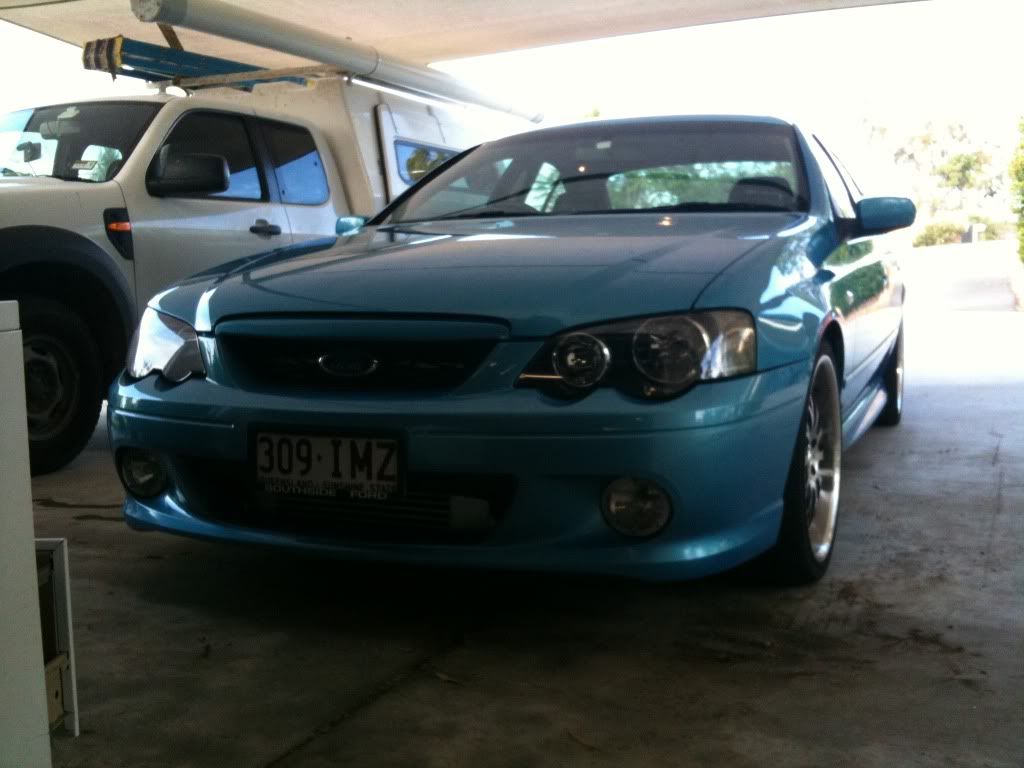 Thats all for now, thanks for reading
_________________
BA XR6T - SSL's - Leather - T56 - Dual Climate - Cooler - Exhaust - 270rwkw - SOLD

NC Fairlane - Turbo - Microtech - Auto - Snort Manifold - 300rwhp - SOLD

ED GLi - 5L - C4 - 3500 converter - GT3540 - Wolf V550 - ED Ghia Loom and Leather - XR Lights - Coil Overs