well been kick about for a while reading every bodys builds thought it was time to chuck mine up,
I purchased the car back in 99 from my fokes for a sum of 10g, lots to pay for a gli but it was only 2 years old at that point in time and i knew the life of it, it was driven around it bog stock for a year, while i still had my other car in a some what running state,(vk commy hand brake worked well to help it around corners, young and dumb).
After the commy died the falcon was my main sorce of movement and then the mods began, pioneer head unit , boston rear speakers, all taken from the vk. no real mods to speak of i guess, it was like that for a nother year.
So 2001 moved out of home, and in with a mate that had at the it a back eb xr8, then the fun started as i needed to me faster then him. so a 2.1/2 sports zorts was bolted up and a k&n filter put in, was nice and was now keeping up with my mates eb. But growing used to what it had soon had me on the hunt for more power, nearing the end of 2002 i got a set of extractors and a SS intake snorkel, loved it.
As i didn't have the internet at the time and no mates that had I6 fords, and knowing very little about these cars it was left untouched, and just injoyed, untill i started a new job, with a ford nut as a boss. Now had internet at work, 1 week in to the new job the car was in for a new set of wheels and lowering, about a month after that i was surfing the internet, and came across this site and eafalcon.com.
And soon meet with other ford people, at my very first cruise.
so the car kicked about like that for quite sometime, coping a wade cam and a recoed head, loved the lump to it, best mod the car had.
As the car's paint had started to fade to a nice pinkish tone, a mate offerd to spray it for me, at the time we only planed on rubbing it back and giving it a new coat of the orignal color in 2 pac.
At the same time i was looking to upgrade the power out put, i looked at dev packs, cappa chargers, twin screw chargers and turbos, But i wanted a car that was legal on the road and not going to drink petrol like some fat kid with coke, So i did the sane thing and droped a 302 in to it
so with the car taken off the road work started.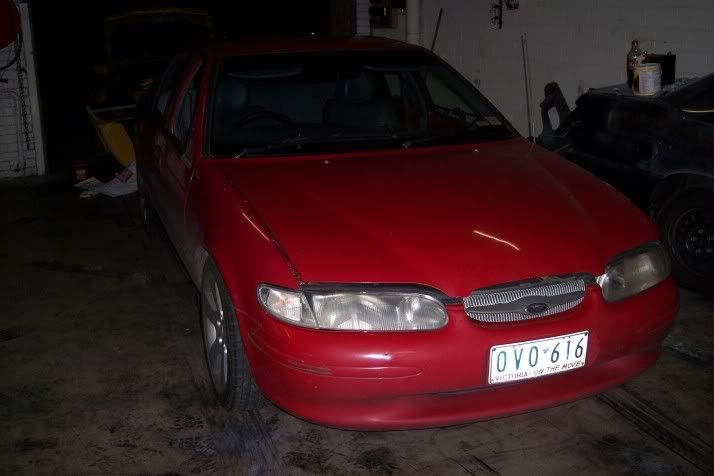 striping it back.
While we had it all striped back we filled in all the badge holes and deleted the radio antener.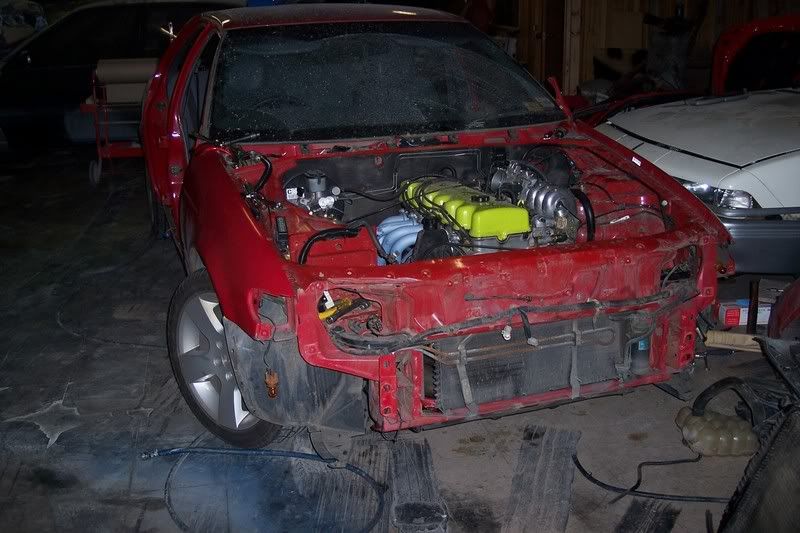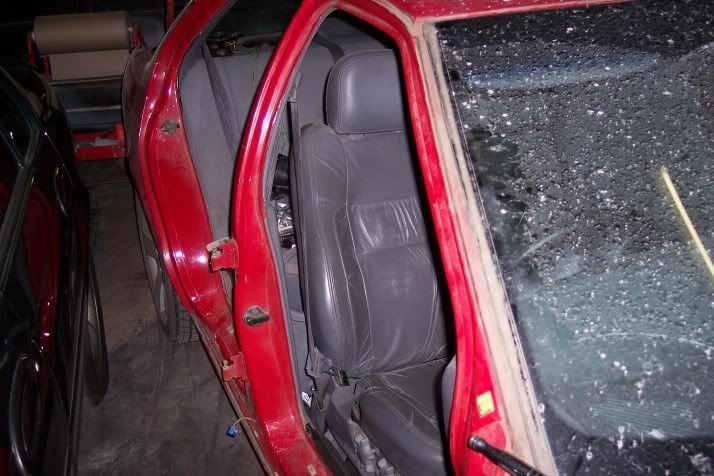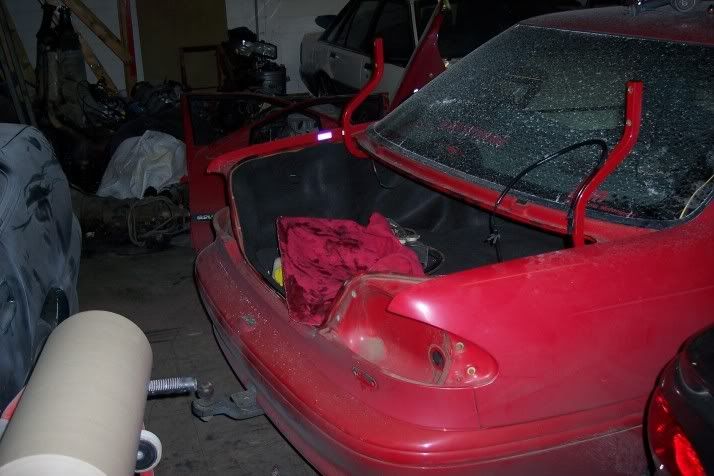 At this point in time i was thinking, well the motor has to come out, and it getting repainted why not a diffrent color.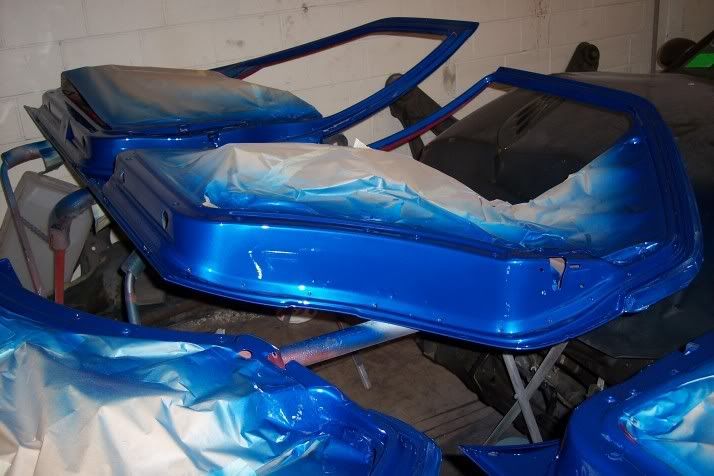 couple of weeks later i got called down to my mates factory as my car was comming back from the booth, got down their as the truck was leaving to see this sit their waiting.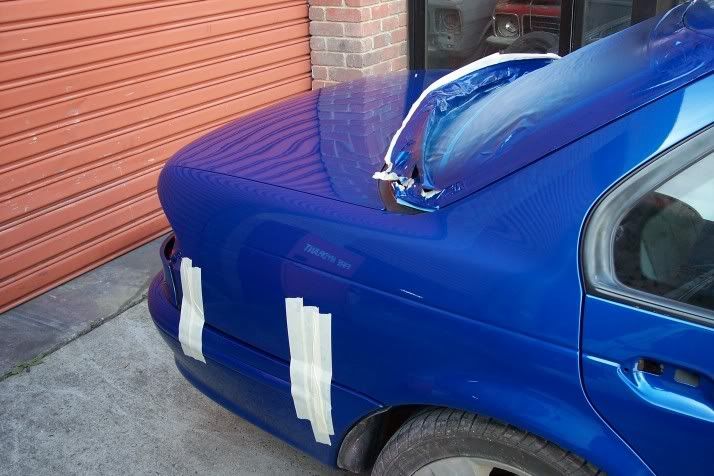 we wheeled it back in and started to put it all back together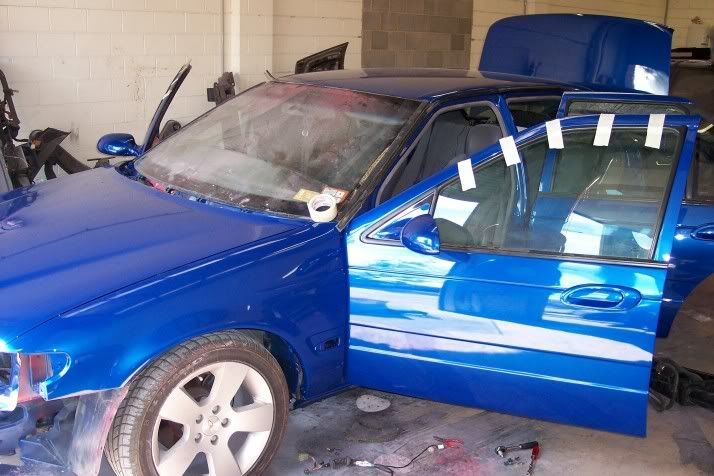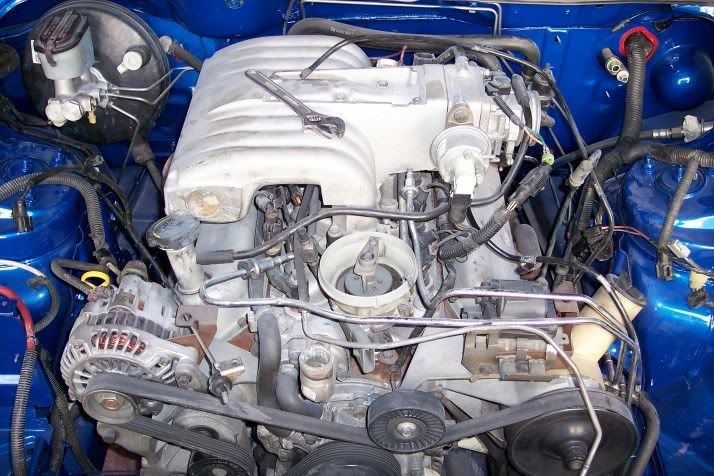 we found out the hard way form do this that ef and el's have diffrent wiring going in to the dash, luckly i'd purchased a complete ef wreck from ftg so the right bits wheren't to far way, so dash out and new dash in.
4-5 weeks later (weekend working on it)
we where done and she was ready to drive home as soon as the zorst was all bolted up,as we where doing the bolts up on the standered extractors we "broke" off the lower part on the right hand side,opps, oh well excuse to get a set of pacies now I guessed, but it was all together and looking good.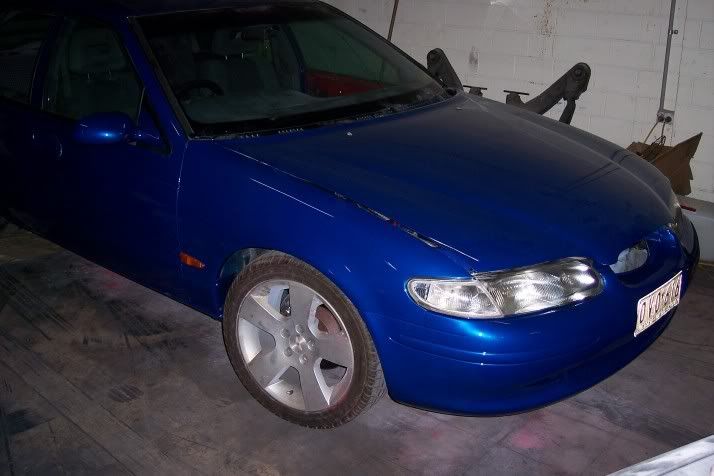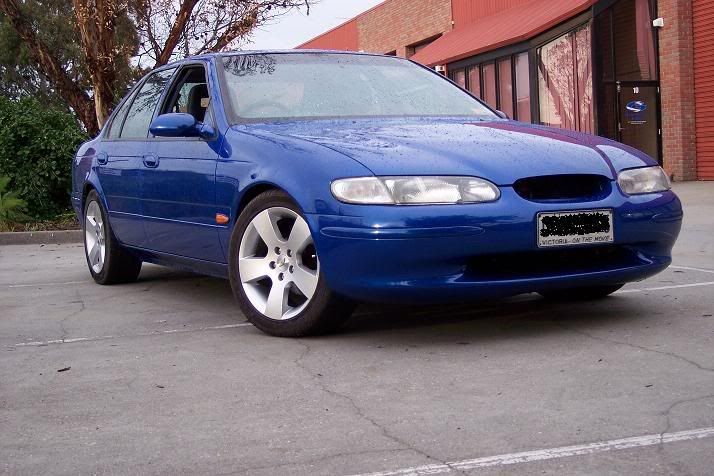 drove it home with the right had side dumping out at the headers and the left running normaly, sounded like a tractor, sounded s**t.
It sat at home for a while, as i was gathering up bit for it set of pacies and other stuff. it was taken down to truefit in cranny for a new system and the pacies installed, it now sounding like a V8 i was quite happy,
I'd not yet informed vic roads of the changes and since every time i called to ask what i need to bring with me to have the motor number and paint change for rego, keeped changing from "you need a engineers for that" to yeah bring it up and we'll sort it out. All that taken care off it was time to drive it.
it's first real outing was a fm cruise up in to the hills some where,
got bored one day so i started to color code bits in the engine bay.
thats it for now update soon.
Last edited by ovo616 on Mon Oct 27, 2008 1:33 pm, edited 2 times in total.