Finally decided to do another update on the car
I've been working on it on and off, but I am on uni holidays again so getting back into it much more. The bottom end is put together, crank, pistons and rods are all in. Just saving up for a CMS stage 3 head, 2A cam before I put the motor back in.
While I have been waiting, i decided to start on the boot install. I have already drained the fuel tank from when I changed to fuel pump, and cleaned to fuel tank while I was at it to make sure there was no crap in the bottom of the tank. So I dropped the tank and screwed in some timber from underneath to give me a good solid mounting point, then gradually cut shaped and fit some plywood as a base, so screw everything else down to. Just got to cover it in carpet to make it look a bit neater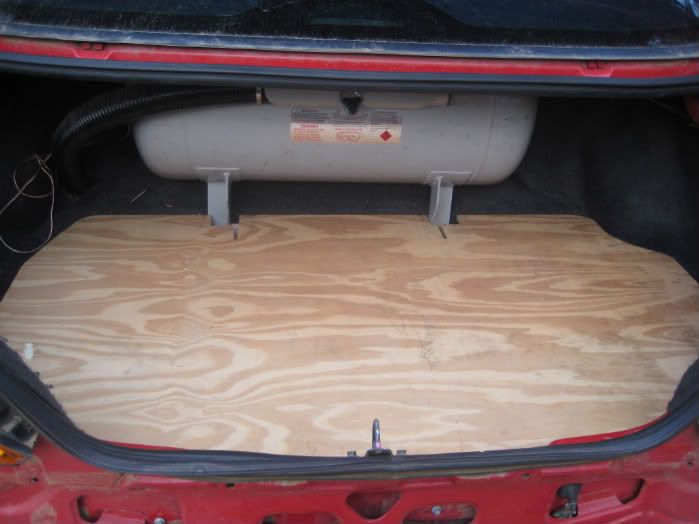 I have been working on a bit of everything really, but only a little bit at a time. One of the other things I have been working on is moving the washer res into the left guard, to make room for the gas converter in the engine bay. It's looking good so far, its a perfect fit where the aerial used to be, but I never listed to radio so I figured it was a good swap!
Also debadged by guards out of boredom, going to try and find some fairlane indicators, already got my hands on a set of EF side trims to go with it. So I'm coming along now, going to try and keep more up to date in this thread!!!