Ok so been a long time since I have updated this thread thought it was about time.
Anyway been flat out on the wagon.
It has a nice 3.23 LSD in the rear.
I have also put it on injected gas, doesn't quite flow enough if you get up it but its good for cruising. If I want to have a play I can just switch it to petrol anyway.
I have re-done all the tint on the windows as it was all bubbly and crappy looking.
The latest thing to go in is complete leather, black carpet and trim pieces. Still have to pull the whole dash out to put a black one in but that will be when I have a few days spare.
Here are a few pics.
New tint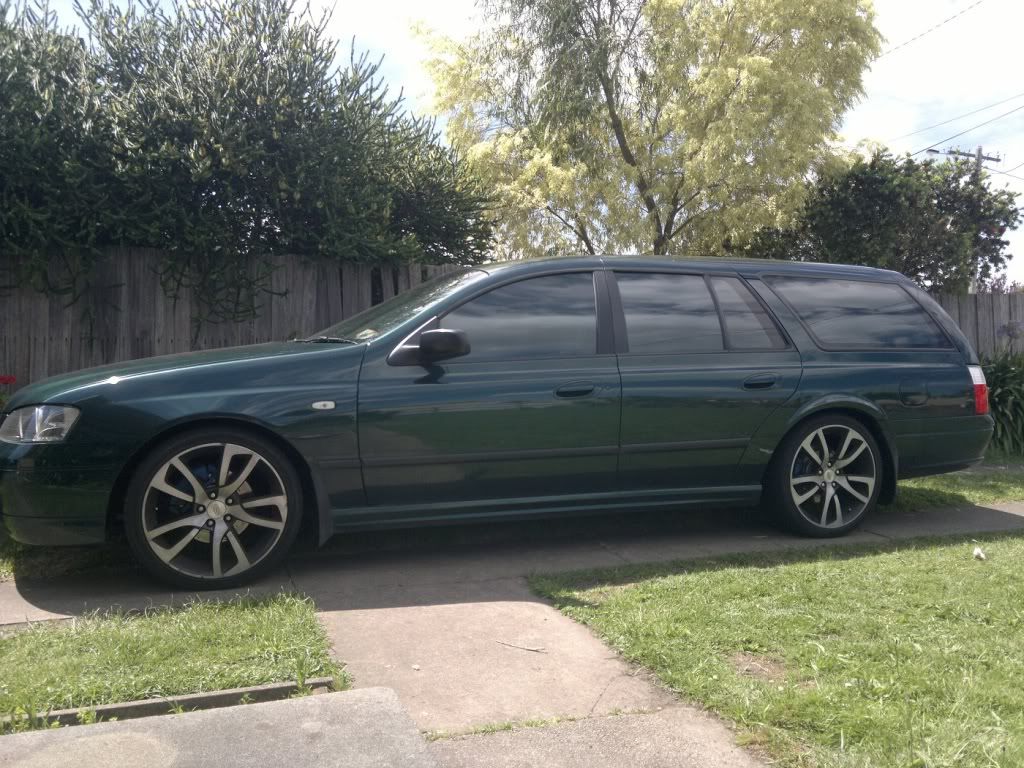 Leather Seats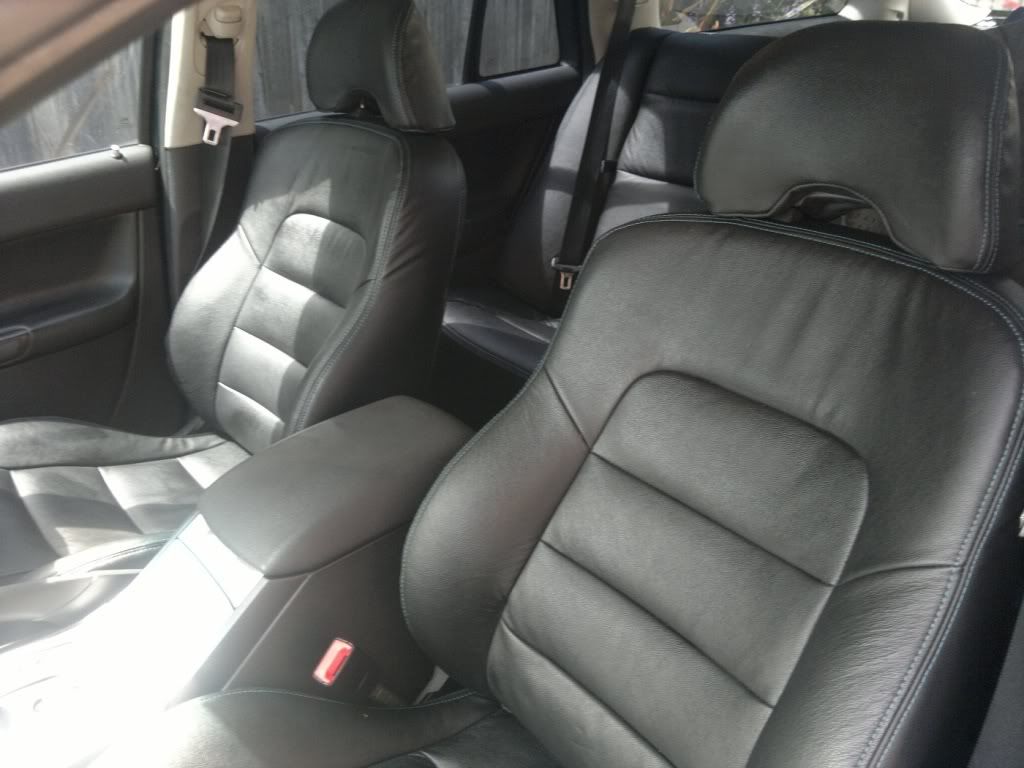 This is weird that this pic wont show it works fine on boosted
Rear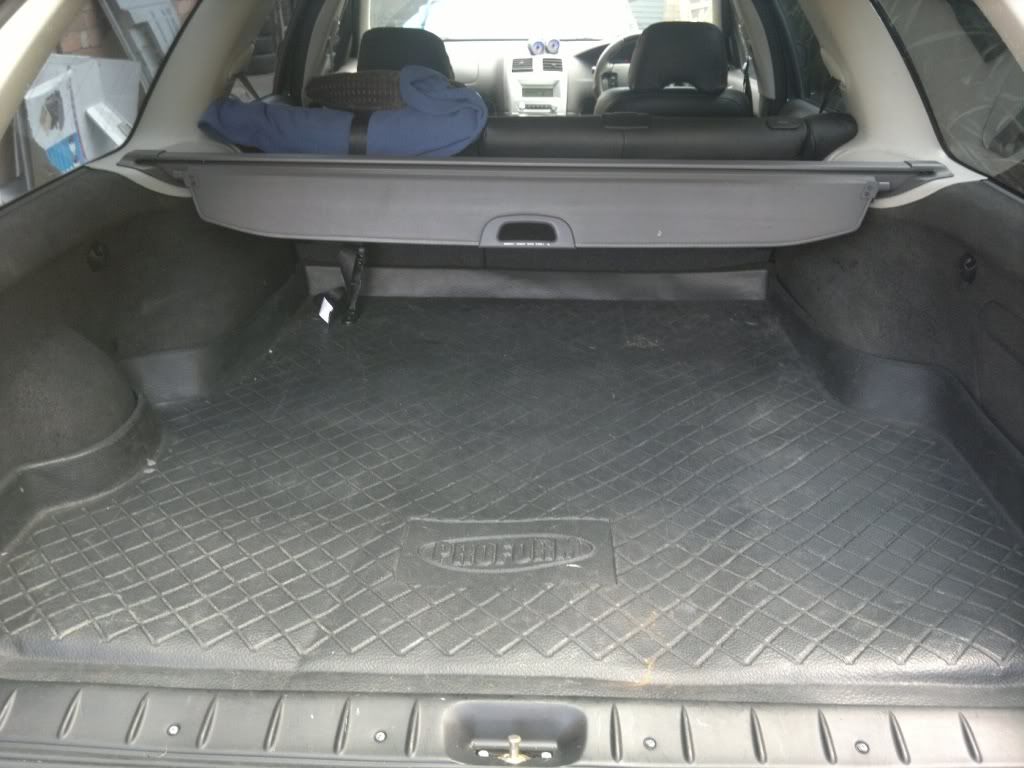 Things still on the to do list are put my complete XR dash in and get a decent steering wheel
I have a new bonnet with XB flutes grafted into it and a complete XR front, need to get all cleaned up and painted then fit it all.
Then I will most likely get some bigger injectors and fuel pump then get her all tuned up.
_________________
Congo Green Ba Wagon With F6 6 Speed Manual Driveline.
Last edited by Sloxr6 on Thu Nov 17, 2011 11:28 pm, edited 1 time in total.