Started out as 95 futura
Then once i got some money i lowered it on super lows and put a 2.5inch cat back exaust on it.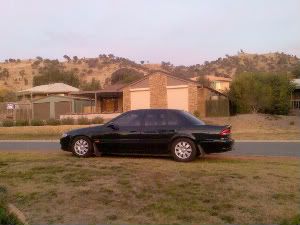 I always liked the xr6 front end more than the futura look so i looked around and found an el xr venom kit (front bar, rear bar, and skirts)
At the moment I have only got the skirts on. I will hopefully get the rest on over christmas.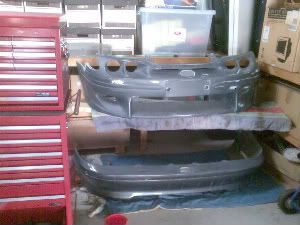 Just bought some new Advanti volts 18x8 in black. Im very happy with them so far it makes the car look so much tuffer.
The only engine bay mods so far are 3inch intercooler piping for my induction and there is a K&N pod filter with my stock air box.
I also have a nice new clean radiator resivour because mine cracked a couple of weeks ago.
I hope to soon get a bigger snorkel, maybe el gt or an aftermarket auger one. But there soo expensive
I also want to get headers soon.
I'm getting a cam alarm and immobilizer installed in two days woooo
Some other Features that arnt pictured:
-JVC, DVD headunit with built in screen
-Kenwood 6in speackers on the parcel shelf
-JVC 6in in the doors
-Audiobahn amp... Clarion 12" sub
-BLUE FOOTWELL NEONS
Couple more artistic pics as is at the moment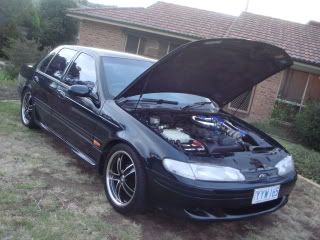 Um yeh thats about it so far.
Thanks for reading everyone. Tell me what you think
_________________
If your winning, drive like your losing.