G'day guys!
My name is Josh, 19 years of age, living in Redcliffe QLD.
Picked up my EL Falcon about 6 months ago for $1000 from my mum. We bought it from the auctions in about 2001ish as an ex-police car. Since then it's been in the hands of my mum who is a 50km/h driver, and treats it like a baby.... until i got my hands on it. Almost 200k on the clock.
So, so far things I have done to it:
- Extractors and 2 1/2" mandrel bent exhaust.
- Adjustable Shift kit
- Pod Filter ($40 Supercheap Auto brand... Will be replacing)
- 12" Sub I had lying around the house, and clarion speakers all round.
Things I am doing/have bought to go on it:
- Lovell Ultra Lows
- Lowered Shocks
- Currently as we speak it is getting a respray, a two tone; original Blue on the bottom and Gun metal grey with blue flakes on the top:
Pictures of progress:
Primer is on and ready for top coat... Just waiting for the rain to go away
What I'm hoping for it to look like (not actually my car just illustration purposes)
Also just bought some 17's from a forum member for $300: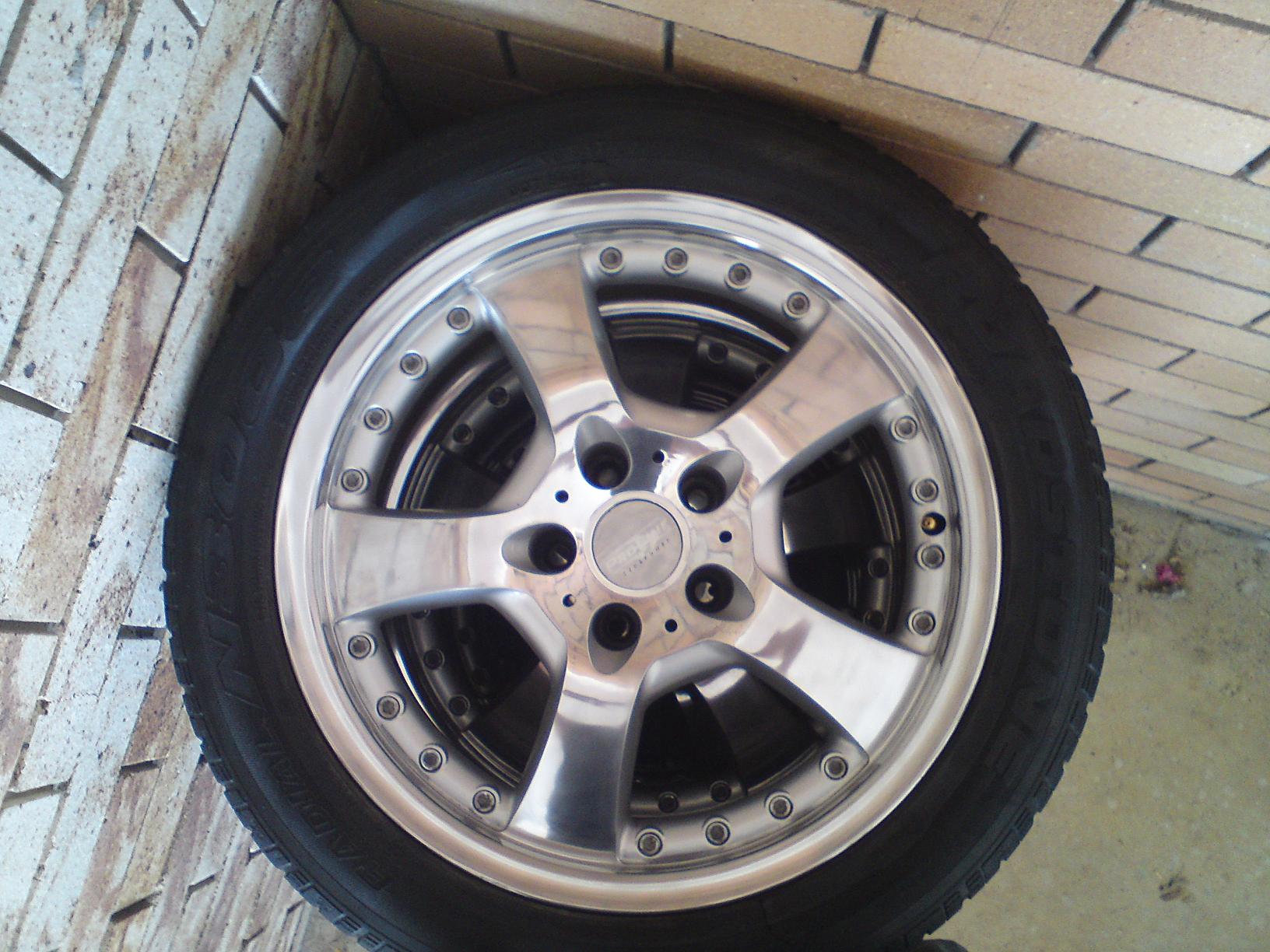 Need to source out some roadworthy tyres for it.
Other future plans:
- Fit a 5 speed AU motor and box
- Tidy up the interior possibly some of those leather seat covers from ebay
- Turbo or supercharger once i get everything else sorted... get a reco done on the AU engine at work first.
So i'll be popping in and out of this thread on different things I do, nothing too exciting just your regular mods for falcons.
Feedback welcome at any time, constructive or negative.
Cheers
Josh