Thought I'd whack this up while I'm bored at work
Basically, I bought this car with all intentions of keeping it stock.
Here it is when I first got it...
I got bored of complete stockness, and the ride height was too high if I wanted to maintain a rep as a sick C***.
So in went Koni Yellows, King Ultralow rear springs, and Lovells superlow fronts.
It sat like this...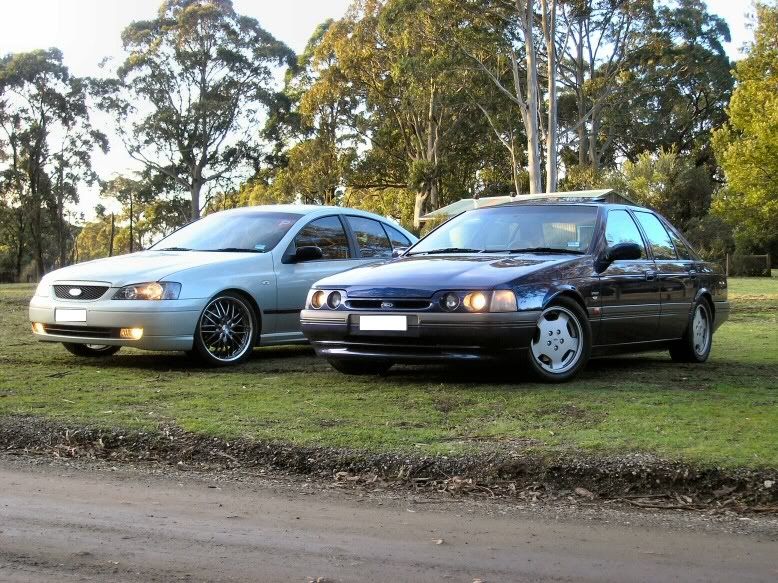 It stayed like this for awhile, ran 15.02 @ 92mph, and pulled 151rwkw.
And ripped a decent burnout
I got bored of it though, so I started to formulate some plans.
At first, I planned an AFR 185 headed 331 stroker.
I got as far as buying a motor to strip down for the block, then decided it was going to cost too much for the gains.
A V2 SQ turned up through a mate, at a price I couldn't let slide, so I bought it.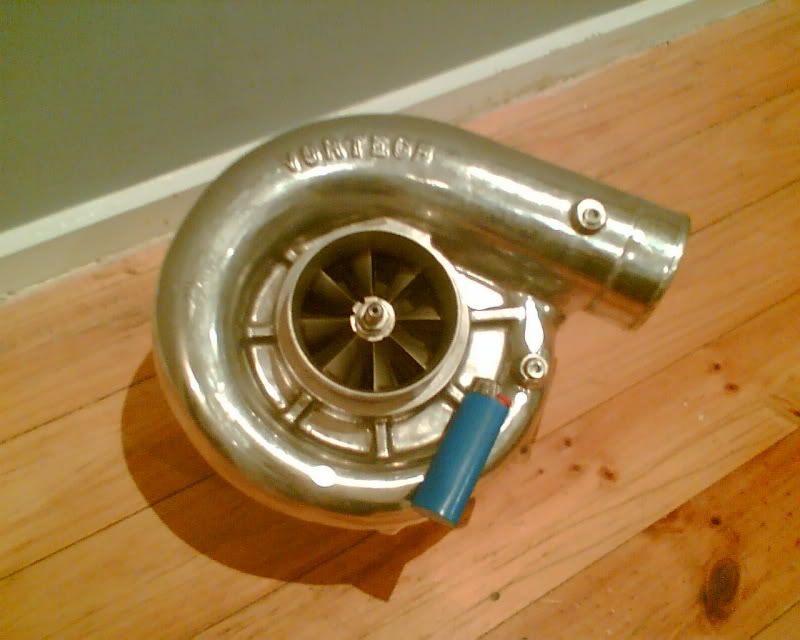 Now, there was no f**k way I was going to pay CAPA the prices they were asking for their brackets and pulleys.
Luckily enough, the mate I got the blower through happens to have a supercharged EL XR8
To make a really really f**k long story short, we stripped his car down, used the brackets and pulleys for inspiration, then had to get his car back together in time for Summernats.
After oil leaks, thrown and munched belts, a f**k input shaft seal on a V1 S-Trim, long nights working on it, a couple of favours called, and a completely f**k new years, we got it all done.
And more importantly I had a bracket, a crank pulley, and a powersteering pump pulley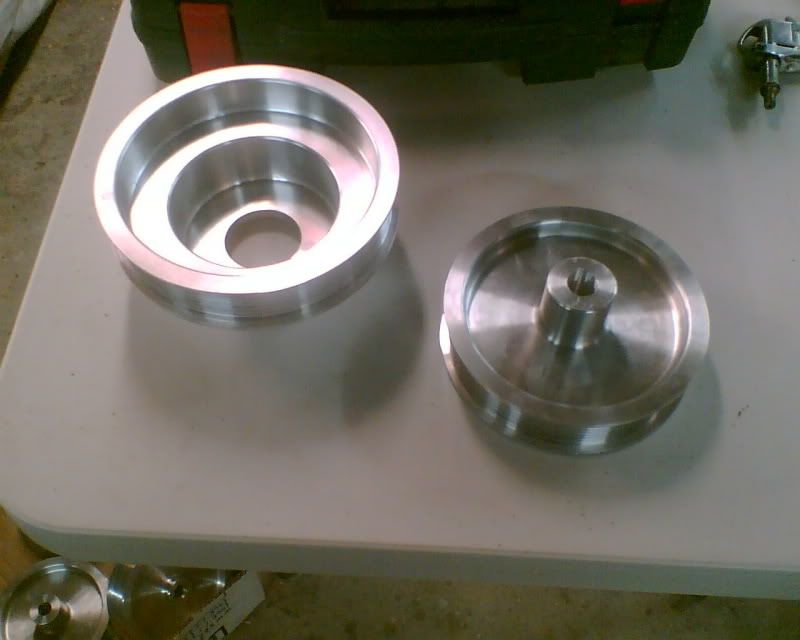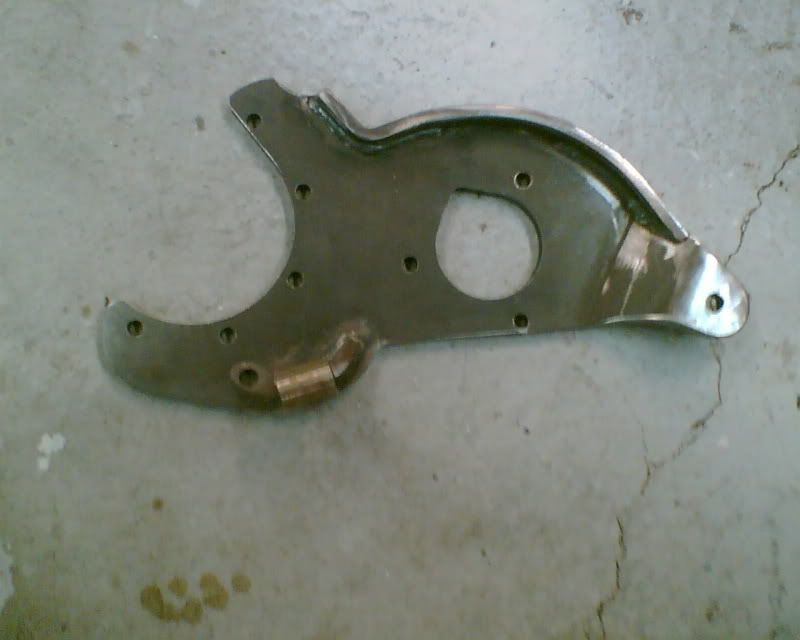 Somewhere around this time I also testfitted some rims, whacked venetians on the rear window, and borrowed some plates.
This is how a tough car is done down here in Melbourne people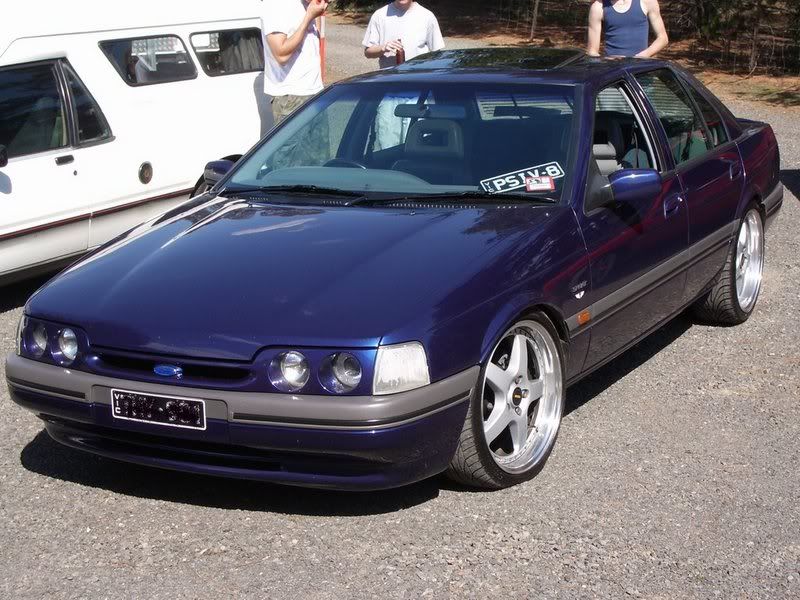 Now, originally I planned to just bolt the blower on, run low boost, and be happy.
But I impulse buy stuff, I'm real bad for it.
After 'EL XR8's tuner mentioned he was getting valve float around the 240rwkw mark, I bought a Trickflow 'Stage 1' spring kit, for iron heads.
Whacked them on, over 1 night and 1 day.
Did one head over about 6 hours WITH mates helping, did the other head on my own in 1 and a half hours
Possible reason why? And common thread whenever I work on cars?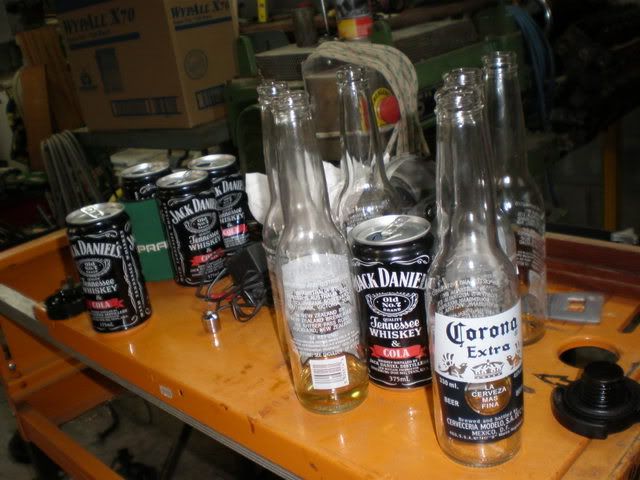 Also discovered something interesting, makes me feel slightly less guilty about raping this car, cause someone else already did
I forgot to ad before, when we were getting Daves/EL XR8s car back together for the nats, one of the problems we had was when he chucked a belt, it shredded, wrapped around the input shaft for the blower, and toasted the seal.
So to get his going in time, we put my blower on his car, with his volute to match his cooler piping.
So I had a V1 S-trim, with a V2 volute, which had a f**k input shaft seal
Searched on net, and found a tutorial on corral to replace it, was piss easy.
If anyone wants it, let me know, I got it saved on a computer somewhere.
Heres what the inside of a V1 S-Trim looks like...
Also bought a ported US cobra intake along the way, so plan on putting that on.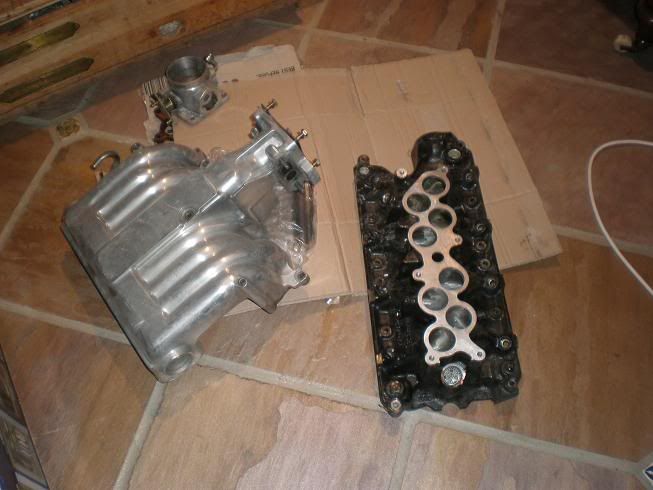 This is basically how the car is sitting now.
I painted up the stock rocker covers with some black wrinkle paint, and got a FMS oil cap..
Also bought a yella terra flywheel, for the inevitable clutch change down the track....
A new balancer as well.
Test fitted the bracket. Fits better then the one we used for inspiration somehow LOL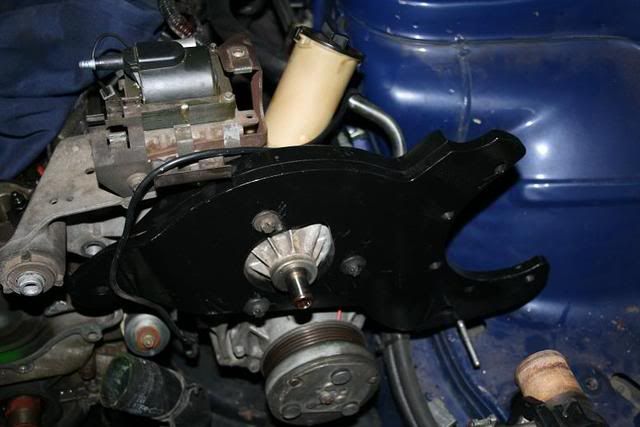 When I pulled my intake off, the heater pipes were all s**t and corroded, so I'm getting those fabbed up in stainless (favours, they make the world go round!
)
Waiting on that, then once motor is back together, I'm lifting it up a bit to take the sump off and weld a fitting in for the oil return.
Get new fasteners for bracket, get oil lines made up, then get it towed to workshop to get a Wolf V500 fitted and tuned.
Other misc bits that I realised I forgot, it's also got a Crane Hi-6 and PS92 coil, and the injectors will be FMS 42lb/h greentops.
Also no cooler cause I do have some respect for a rare Ford, I draw the line at a 3" holesaw.
Will try nothing at all, if airtemps are bit iffy, will put on water injection.
If air temps suck, water to air cooler it is.
And it had better go good and not blow my T5 when it's done, or the F6 is gonna be the permanent favourite car
_________________
ED XR8 Sprint - S-Trim, V500, 249rwkw
BF MKII F6 Tornado - 237rwkw