Thanks for the kind words guys
Been a while since I updated, so here it goes.
I fixed the headgasket. Then s**t started going downhill.
The day I got it tuned, I was heading back home and my front lip fell off on the Monash fwy and about 3 people ran over it. Got it back though and the damaged wasn't really that bad
Then I blew a tyre and cracked one of my GT-P's. So I threw stockies on the back. As I was throwing said stockies on, the scissor jack failed and my car fell on it, ripping one of my door pods off.
The drivers power window reg died, and I couldn't be a*** changing it for a week, and it just happened to be the week that we had our most rainfall in 11ty years.
When I finally fixed the cracked wheel, finally fixed the window reg, and finally fixed the door pod, this happened.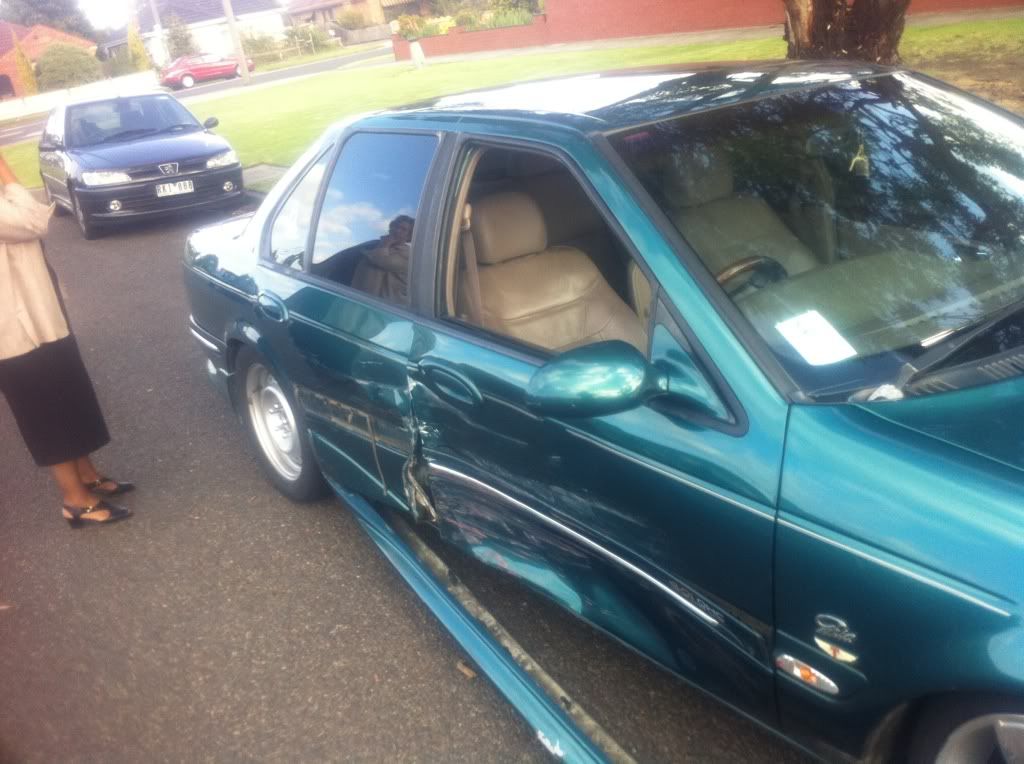 Old lady ran a stop sign and T-Boned me real good. So after a bit of f**k around from a dear friend of mine, this is where we are at.
Pics of finished product in 3 weeks.